Custom Bluetooth® Speakers & Promotional Mini Speakers
Showing 1-60 of 86 results
Custom Speakers Amplify Your Brand
We all know how indispensable our cell phones have become to us- in fact research shows that we spend more time on our mobile phones than we do watching tv! That is why adding your logo to custom Bluetooth speakers makes perfect sense as a way to raise awareness about your business. Branded speakers are the perfect promotional gifts to hand out to new and existing customers, clients, and employees. Because you are buying in bulk, we can offer you a competive price on these popular audio tech giveaways!
Portable Mini Speakers for Cell Phones
Since we know American consumers are using their mobile phones for everything from internet searches to playing music, why not choose a customizable mini speaker to market your brand? Compatible with any Bluetooth-enabled device, the Fusion Bluetooth® Speaker and Pocket-Sized Bluetooth® Speaker are both portable while maintaining a great sound.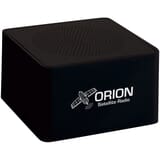 Customizable Bluetooth Speakers for the Home
Looking for something a little more substantial to give as a corporate or end-of-the-year gift? Check out our selection of Bluetooth speakers for the office and the home. We offer speakers with an attractive retro style, such as the Double Dip™ Bluetooth® Speaker and even some that look like a candle for extra ambiance, like the Candle Light Bluetooth® Speaker.

Sounds like fun! Speakers with High Tech Features.
Perfect for tech companies and those who want to present a modern image, speakers with additional features, both fun and functional, are the perfect choice. The Illuminated Logo Bluetooth® Speaker has a laser engraved light-up logo, while the Bluetooth® Speaker Clock with Wireless Charger comes with a clock and wireless charging feature.