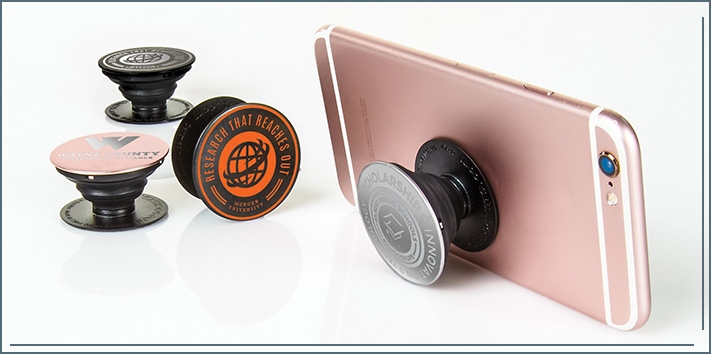 We've Got Cool Stuff!
For over 50 years, Crestline Promotional Products has been a leader in the promotional products industry, providing best-in-class customer service and an impressive lineup of products. Your satisfaction is important to us- we won't sell you anything that we wouldn't put our own logo on. Our #1 commitment has always been making your brand look good on any budget, and it still is. At Crestline, we'll make every effort to simplify your shopping experience and bring your logo to life!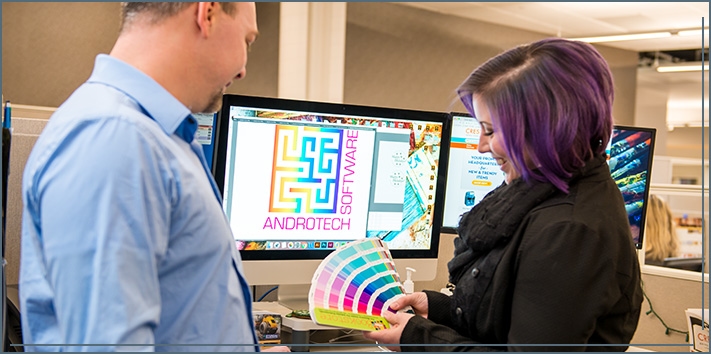 We Help Customers Make Smart Decisions
Our promotional product experts (PPEs) know our products inside and out, allowing them to best serve our customers' needs. We will help you find just the right product and can fulfill even the most challenging requests. If you cannot locate a product on our website, we will find it for you. We love a good challenge!
Satisfaction Guarantee
We guarantee that your custom imprinted product will be delivered to you, exactly as you approved it, and your order will be free from material defect, or Crestline will issue you a refund. Additionally, we will never charge you for more pieces than you ordered. If our production process causes us to ship more than you ordered, you will not be charged and you will get to keep the extra product. At Crestline, products are fully guaranteed for material and workmanship. All imprints are guaranteed to be exact to your specified instructions. Shipping dates will be met unless affected by conditions beyond our control.
Our Best Price Policy
We guarantee that If you find an item somewhere else at a better price, we'll beat it- it's as simple as that. team tirelessly checks the competition so you don't have to – saving you time and money. We strive to offer the lowest prices on promotional products, but if you happen to find a lower advertised price, we'll beat it! Just give us a call!
Guarantee applies to identical merchandise, order quantities and delivery time frames. Cannot be combined with any other offer or discount. Does not apply to shipping or applicable taxes.
We'll Get There on Time!
We take our delivery times seriously. Your order will ship in time to meet your agreed upon event date or your order is free.
Need it quickly? For extra fast production, choose our rush service (link) option. Please note that shipping times may vary by product. Rush service is production time only. Expedited shipping is also available. Some restrictions may apply.

Social Responsibility
Crestline has a strong connection to the natural landscape of Maine, and we are lucky to be headquartered near both the mountains and the shore. As such, we are committed to reducing our carbon footprint as much as possible.
At our corporate headquarters in Lewiston, Maine, which was extensively renovated in 2017, we enjoy the benefits of a 696-panel solar energy system and produce 100% of our power from our solar panels. Additionally, our building is LEED (Leadership in Energy and Environmental Design) certified at the Gold level. Our office renovation was designed to allow more natural light to come through windows and skylights and we added LED lights to reduce our consumption of electricity. We also installed new energy-efficient walls and ceilings, and a new, high-efficiency natural gas heating system.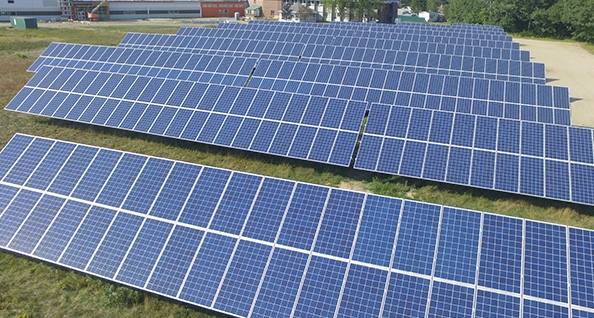 Our shipping practices are carbon neutral, meaning that we offset carbon emissions by purchasing credits toward green projects: reforestation, renewable energy, and wastewater treatment. We also recycle as much cardboard and quality paper as possible as well as count all paper that is run through our printers and offset this consumption by having trees planted in a Brazil rainforest.
Eco-Friendly Promotional Products
If it is important to you and your constituents to make eco-friendly buying decisions, we can help you choose a promotional product that will work well for you and your brand. Take a look at our Eco-Friendly Promotional Products Buying Guide for inspiration!
Product Safety & Compliance
Crestline is committed to delivering quality products that enhance your brand, are safe to use, and comply with Federal and state laws. Our product manufacturers monitor their supply chains and use third-party labs to assure compliance with applicable CPSIA, FDA, FCC, and state regulations. See www.crestline.com/c/compliance for more information.