Promotional Toys & Games for Fun at Home
published: October 14, 2020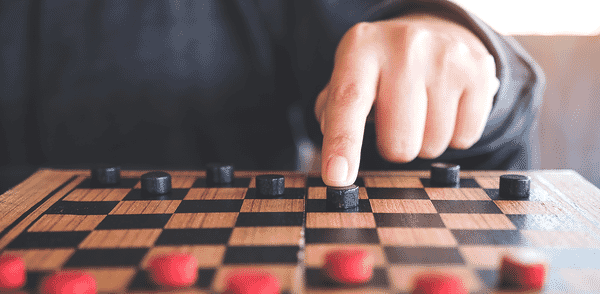 Winter is right around the corner, and many people are still finding themselves stuck at home due to COVID-19. On top of that, children are getting antsy from virtual learning, and adults continue to navigate a stressful year in general. Faced with these challenges, people are looking for ways to relax and have fun.
One way to relieve some stress is with fun at-home games, which can make all that time inside much more enjoyable. If you have employees, customers or clients who are struggling to navigate this difficult year, you can help them relax and occupy a little of their time with thoughtful corporate gifts like our promotional games or branded toys imprinted with your logo or custom design.
We have some great corporate gift ideas to get you started!
Family Fun
Help families unite during these demanding times with family-friendly items that bring everyone together for a bit of fun each evening. Our promotional toys are great if for local businesses or community organizations that get to know your customers and staff along with their families. Toys and games are also a great choice for nonprofit organizations that benefit children and families as well as companies that sell children's products and services.
Whether you go with the Giant Tumble Tower Game or the classic Playing Card Set, these branded games are sure to galvanize families for the months to come!
Relaxation & Recreation for Grown-Ups
Though not everyone has kids, we all need to relax and recharge this winter, and that's the exact benefit you'll provide to your staff or clients with any of our promotional games. So if you have a younger staff or client base, gifts like the Python Dinner Dice Game are sure to please.
Check out this list of fun games to find the perfect gift to show you care.
Easy to Mail Items
These days, it might be hard to catch your staff at the office as many businesses have opted to work from home, so surprise them with these easy to mail printed toys with your custom logo. A gift like our 3D Puzzle Set could be one of the best items they've seen in their mailbox in quite a while.
From promotional puzzles to branded games, any of these gifts will ship with ease!
Budget-Friendly Picks
Budgets have been slashed due to COVID-19, but that doesn't mean you can't show your employees you appreciate them. These affordable items are sure to put a smile on the face of the recipient and let them know you're thinking about them even as you get more conservative with your wallet. Try out one of our logo toys like the Rubik's® Cube or any of the other branded toys listed below.
You may also be interested in: