The Best Grand Opening Ideas
to Launch Your New Business
published: November 11, 2022

Whether you're opening a retail business, restaurant, office building or simply adding a new location, it's important to have a grand opening celebration to generate excitement and increase awareness. The best grand opening ideas attract new customers, let people know you're up and running, encourage them to come to check you out, and connect with the community.
What grand opening event ideas can you use to garner attention for your new business? Let's break them down. From grand opening party ideas to keep people entertained to business grand opening gift ideas for those who supported you long before you ever opened your doors, launch your business the right way with these ideas for grand openings.
Get the Word Out
Spread awareness with marketing ideas for grand openings like invitations, flyers, door hangers, direct mail, handouts and more. To get the most out of these promotions, make sure you include the most important information about your event, including the date, time, location, and details. If you're planning any grand opening giveaway ideas, exclusive specials or raffles, you'll want to call them out to get people excited. Don't forget to spread the word online through social media and email marketing campaigns as well.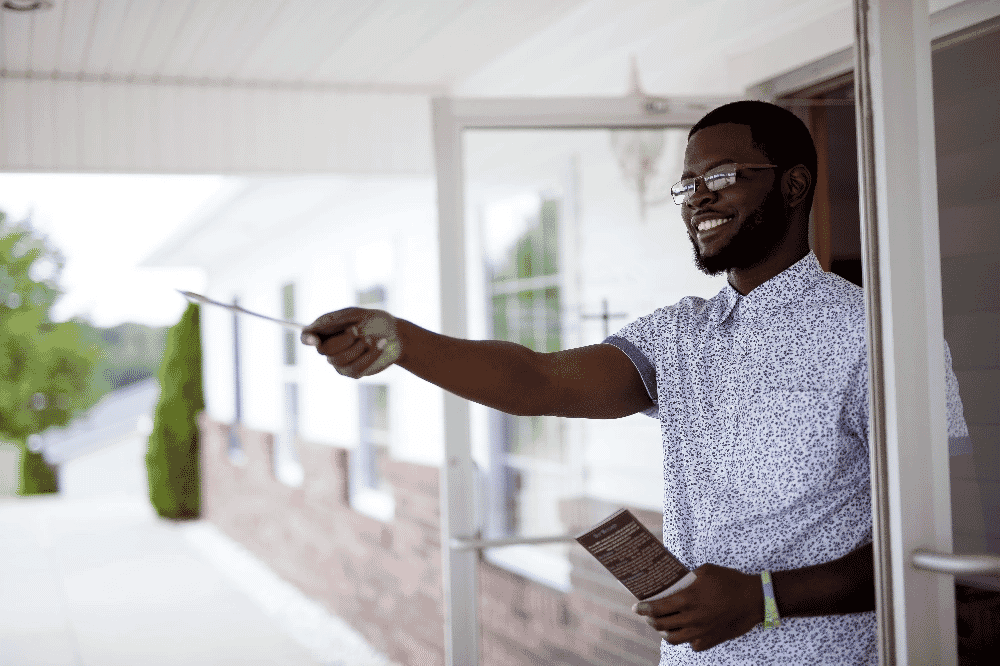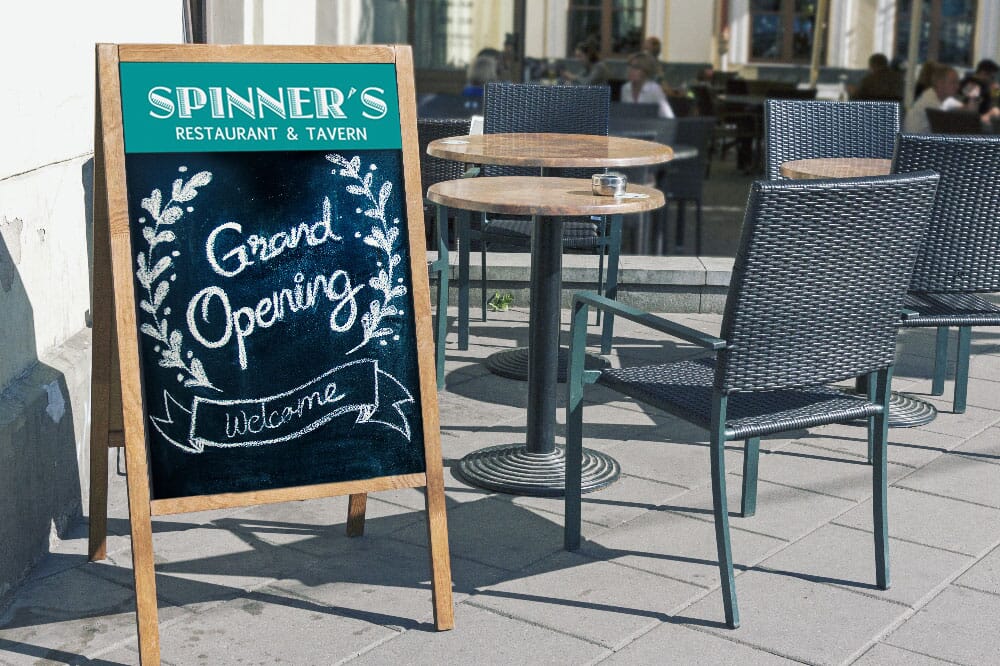 Decorate with Grand Opening Banners, Signs, Balloons & More
You don't have to look too far if you need grand opening decoration ideas. Banners and signs are a great way to advertise leading up to your event. As people drive by your new building, they'll be attracted by signage that says "Grand Opening" and "Coming Soon."
You're going to want the day of the event to be a raging success, so it's essential to prepare by decorating the place both inside and outside with grand opening balloons that match your branding colors, bows, table throws and other supplies. Sail signs are particularly important if your business is set far back from the road enough that you need to increase drive-by visibility, where A-frame chalkboard displays are perfect for in-town sidewalks. Be sure to check out these grand opening decoration ideas to help you start planning:
Grand Opening Giveaways
People love getting free swag when they show up to an event, so come up with grand opening gift ideas for customers branded with your company's logo to ensure your business stays top of mind. Your giveaways don't have to break the bank if you're expecting a large crowd. A Full Color KOOZIE® Can Kooler is always a popular party favor that people will use. You'll also want to think about grand opening giveaway ideas for kids, and if your business is pet-friendly, grab some pet toys for your customers with furry friends.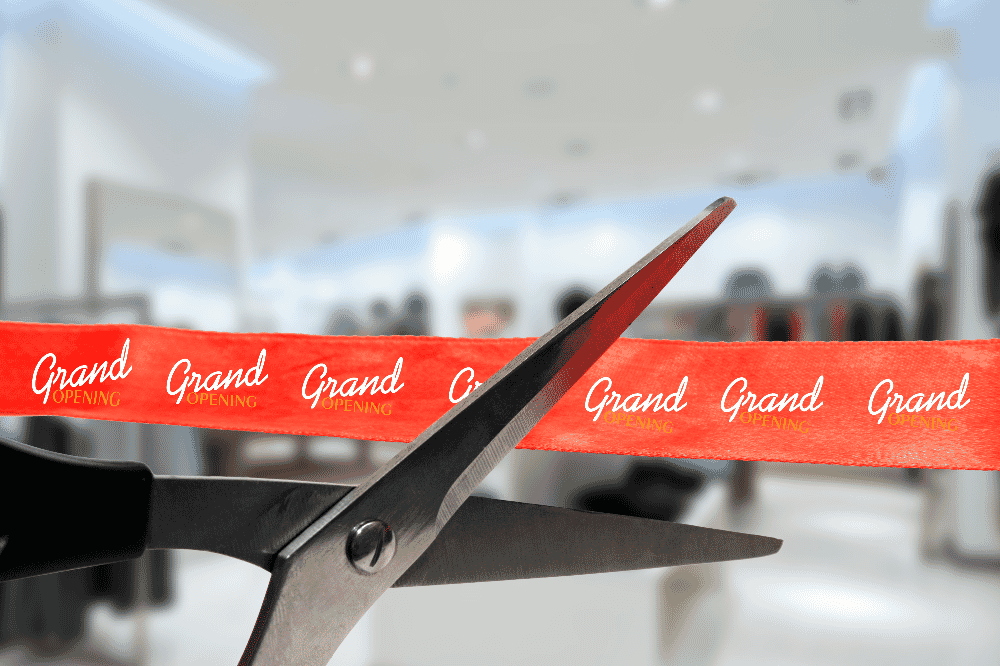 Hold a Ribbon Cutting Ceremony
How can you launch a new venture without a grand opening ribbon cutting ceremony? It's a timeless tradition that allows you to welcome customers and celebrate a new beginning. A ribbon cutting also brings in publicity and can get you coverage in local newspapers and on social media. That means more eyes on your brand.
To have the perfect ribbon cutting ceremony, you'll need a beautiful ribbon roll with vibrant colors that draws attention and a large pair of grand opening scissors for cutting the ribbon. Here are some supplies we suggest to help kick off the event:
Offer Refreshments & Treats
Welcome people to your new location with something everyone loves – food. Unless you're opening a restaurant or bar, you'll want to team up with a local establishment to cater the food and beverages. Go with a place that's popular in the area to immediately win over members of the community.
When it comes to catering food to your business, it's important to invest in custom plates, napkins, and cups instead of generic supplies. The more places you can advertise your company name and logo, the more people will remember your brand.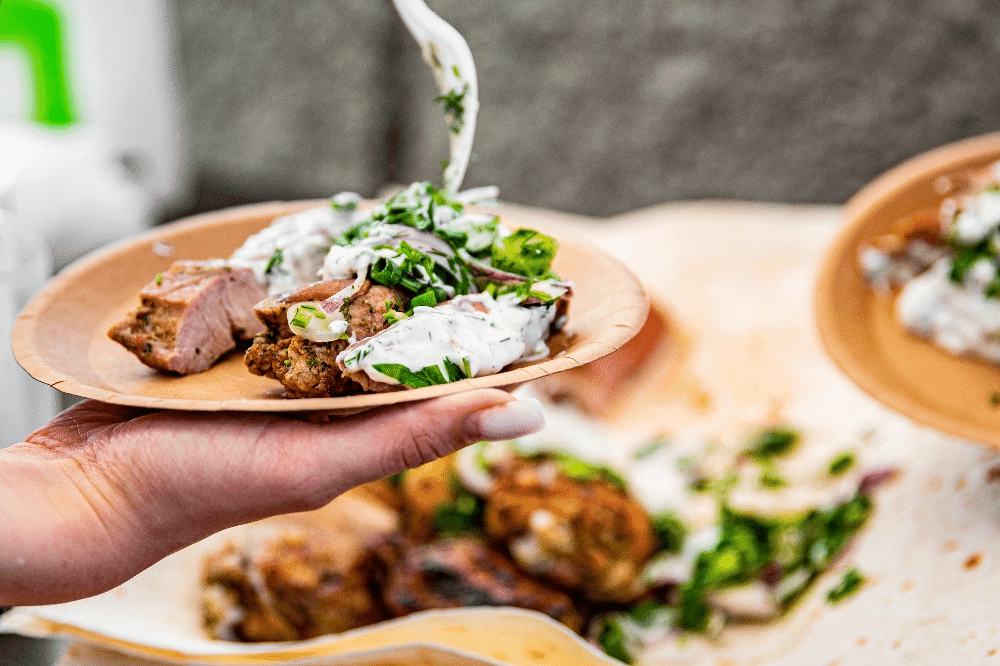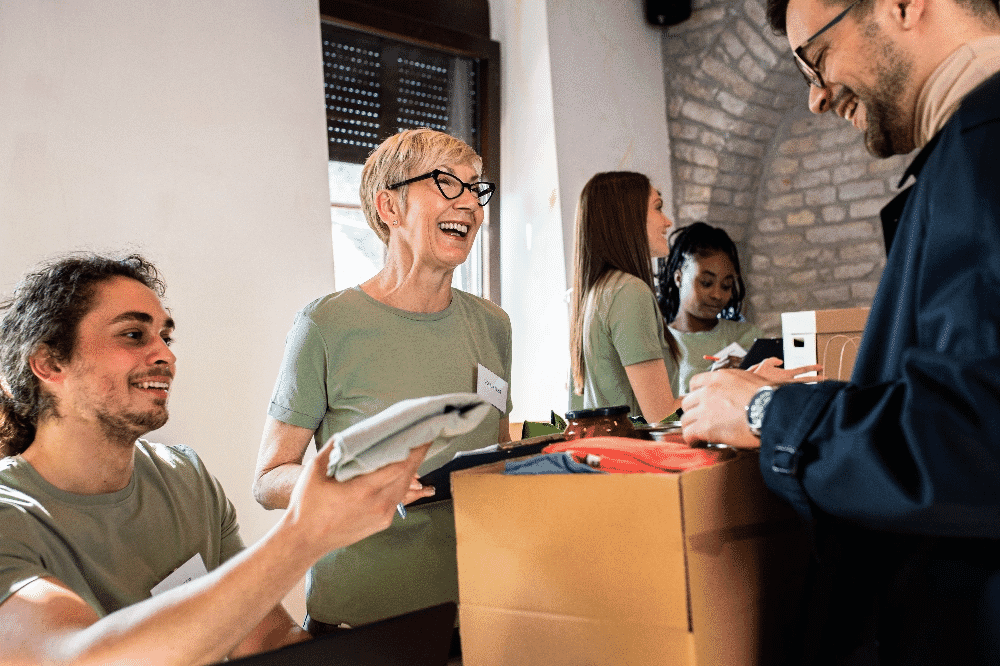 Incorporate a Fundraiser or Local Charity
By hosting a fundraiser or teaming up with a local charity, your brand will become identified as an honorable member of the community, and customers are going to want to support and do business with you. There are a ton of charities you can partner with, and you can even promote the event leading up to the grand opening. For example, you can launch a social media campaign that says, "For every purchase during the grand opening, we'll donate two percent of sales to our local food pantry to support feeding the hungry."
Hire a Local Band
Booking a performer or band that is well-known in your area lets you tap into their followers and creates more attraction and buzz to increase attendance. If you don't have the budget to book a band, pick up a speaker to get the music going and ensure you're taking advantage of all grand opening party ideas. The more fun you provide; the more likely people will come back to visit.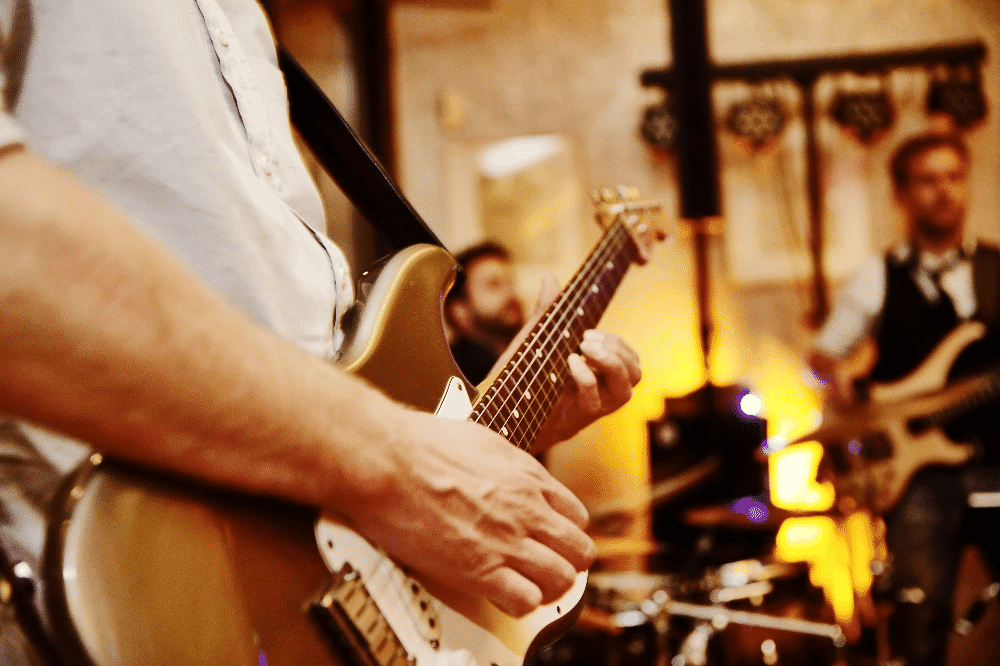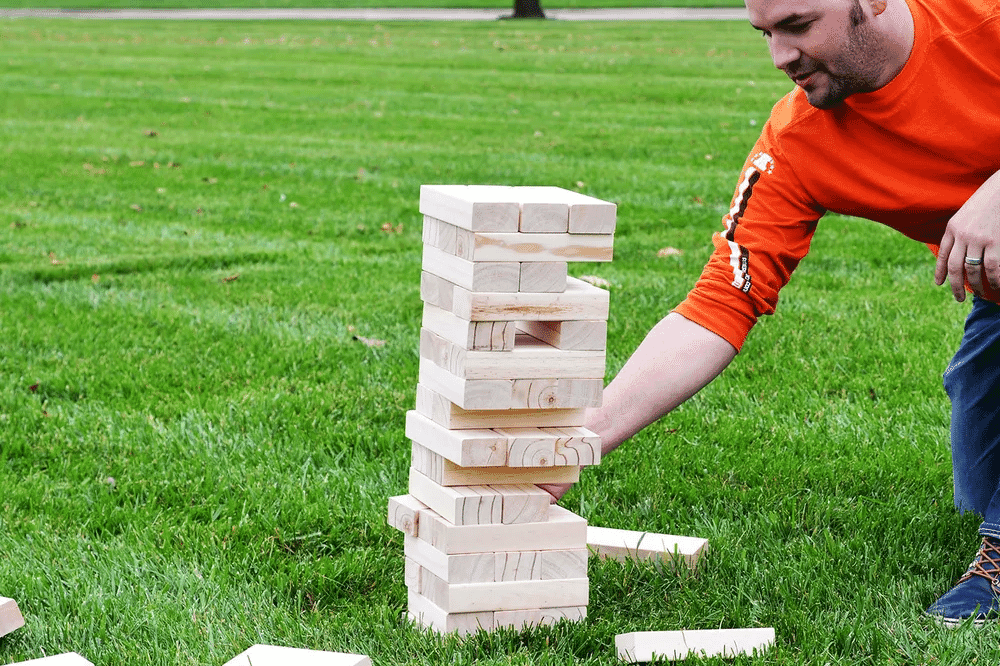 Games & Entertainment
The best grand opening event ideas are ones that add excitement to the experience. Provide entertainment with games that let people interact with one another and with your brand. You can set up games that are great indoors or outdoors depending on the weather. Be sure to plan gift ideas for grand openings to use as prizes if you're hosting a raffle or a friendly cornhole tournament, which is always a fun idea for bars and breweries.
Grand Opening Gifts
People showed up to support you, so thank them for coming to your event with thoughtful grand opening gift ideas. There are a ton of great gifts to show your gratitude. If you're opening a new factory or office, welcome community leaders who helped you get started with gift ideas for grand opening of business like a Modern Sprout® Tiny Terracotta Grow Kit to represent the future growth of your company. You can also come up with grand opening gift ideas for customers to celebrate with a toast. The 12 oz Stemless Wine Tumbler with Jelly Belly® Champagne Bubbles is a great way to invigorate the crowd. Make sure you pick up gift bags with your logo to remind attendees to come back.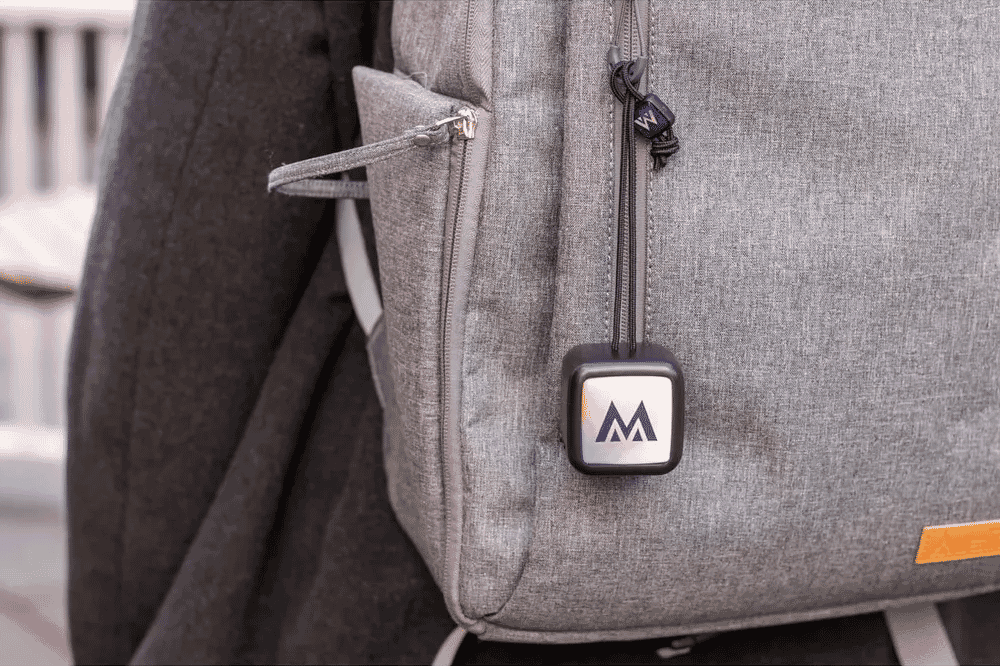 From decorations for grand openings that draw attention to business grand opening gift ideas to reward your supporters, take the time to plan the launch of your new business by coming up with grand opening ideas that encourage people to stop by. By ingratiating your business with the community on opening day, you set yourself up for success down the line.