How to Choose the Right Face Masks or Face Coverings for Your Organization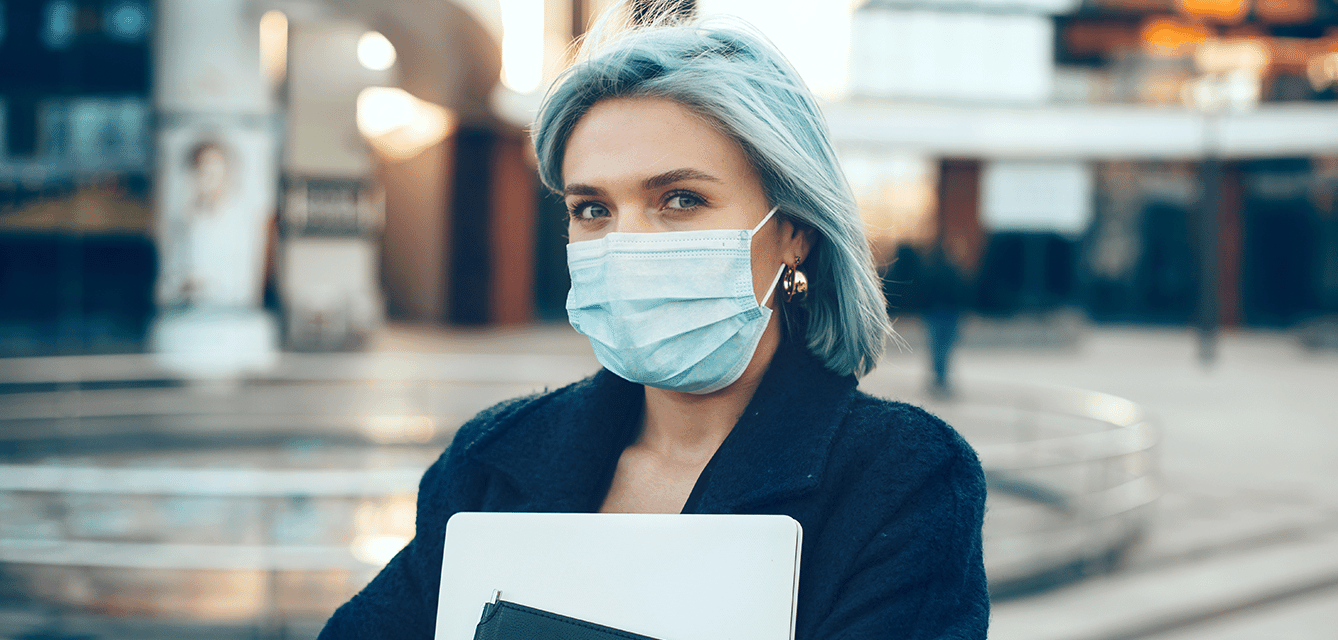 Wearing face masks and coverings has become an emblem of social responsibility in the fight against coronavirus (COVID 19). As we venture out and more businesses slowly start to open up, the CDC has recommended wearing face coverings in public settings to help limit transmission and slow the spread. In some areas, it has even become mandatory. You have the opportunity to help protect your employees, students, customers and clients, while showing them and the public how much you care by providing them with blank or custom printed face masks and PPE.
Nonmedical PPE (Personal Protective Equipment) is a new and important public health precaution. This class of face covering does not include the N95's that doctors and nurses need. Nonmedical face masks and face coverings include everything from disposable masks to bandanas, to cloth masks to face shields.Turn a basic necessity into the next trending branding opportunity, all while contributing to public safety.
But how do you choose the perfect face covering for your organization? Let's run down the options.
Types of Face Coverings:
Cotton Face Masks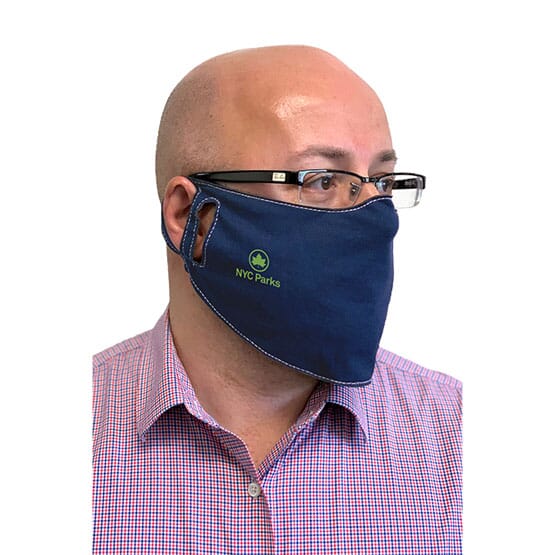 Cotton face masks are soft and breathable, with one of the main benefits being that most can be washed and reused. Additionally, they are customizable allowing you to add your organization's logo or message for brand exposure. The Triple Layer Cotton Face Mask is designed for everyday use and made from 100% cotton that allows for a 1 color imprint. The Reusable Cotton Face Mask has a contoured design with 2-ply construction for comfortable coverage. This mask also allows for customization and one unique benefit is that it has double ear slots for an adjustable fit.
Polyester Face Masks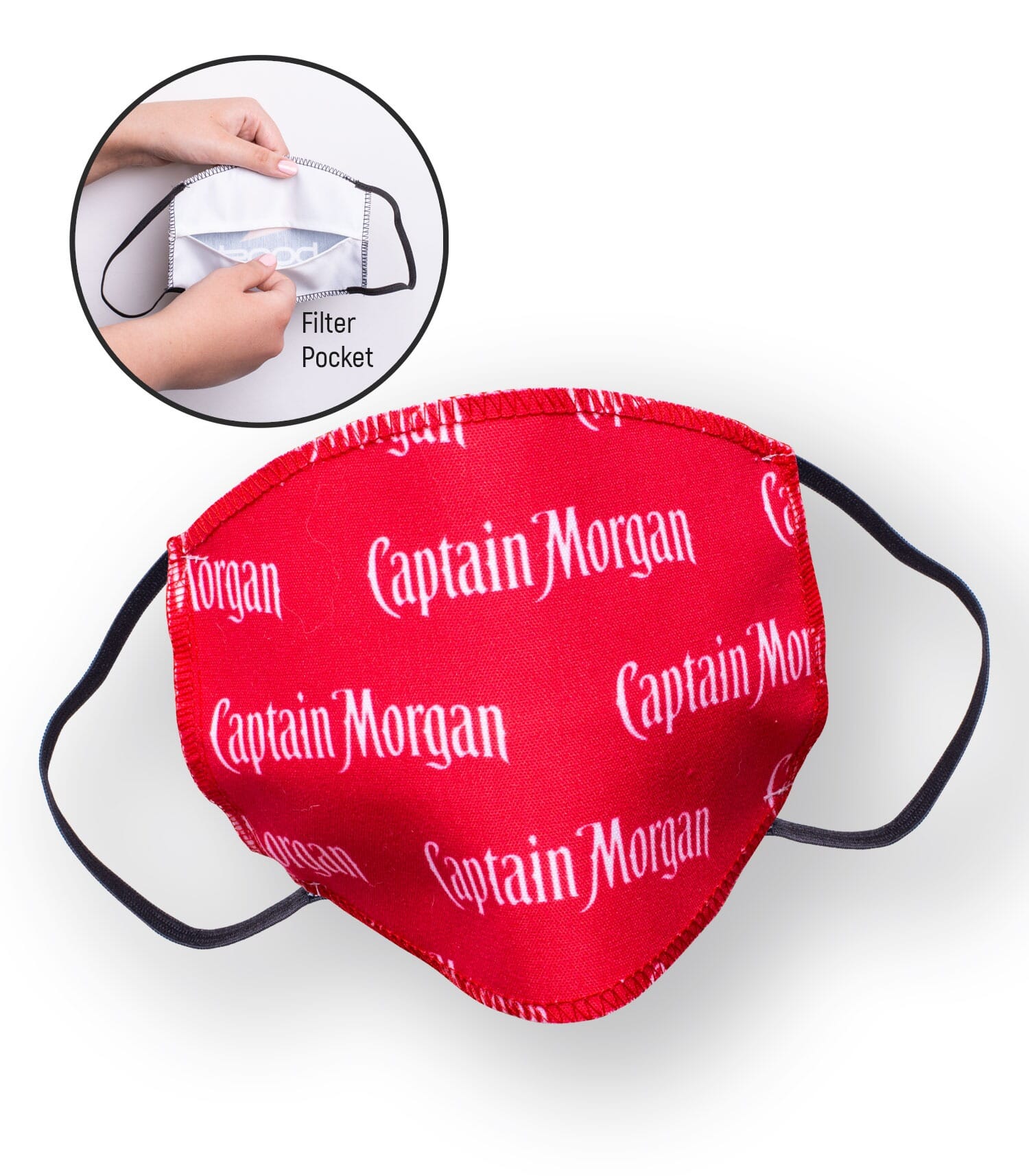 If you are looking for a durable reusable mask that allows for vivid full color printing, a polyester face mask is the best option for you. The 4-ply Sublimated Polyester Face Mask offers vibrant and saturated full-color printing on its exterior to show off your branding and design perfectly. This mask is particularly great for retail, education, restaurants, delivery companies, banking or any business that requires full-color branding. The 2-ply polyester face mask also features your full color logo. What makes this mask different is that it has a back pocket for a filter to be added for an extra layer of protection. This mask is also a fit for the travel industry. It can be printed to coordinate with pilot and flight attendant uniforms to combine airline employee safety with a professional look.
If you are looking for a face mask option that ties behind the head, we suggest the 2-ply Imprinted Face Covers that features your full color design. This style ensures it will fit any head size and allows for a comfortable, adjustable fit.
If you'd prefer a polyester face mask that comes blank, look no further than the Stretchable Polyester Face Mask.
Canvas Face Mask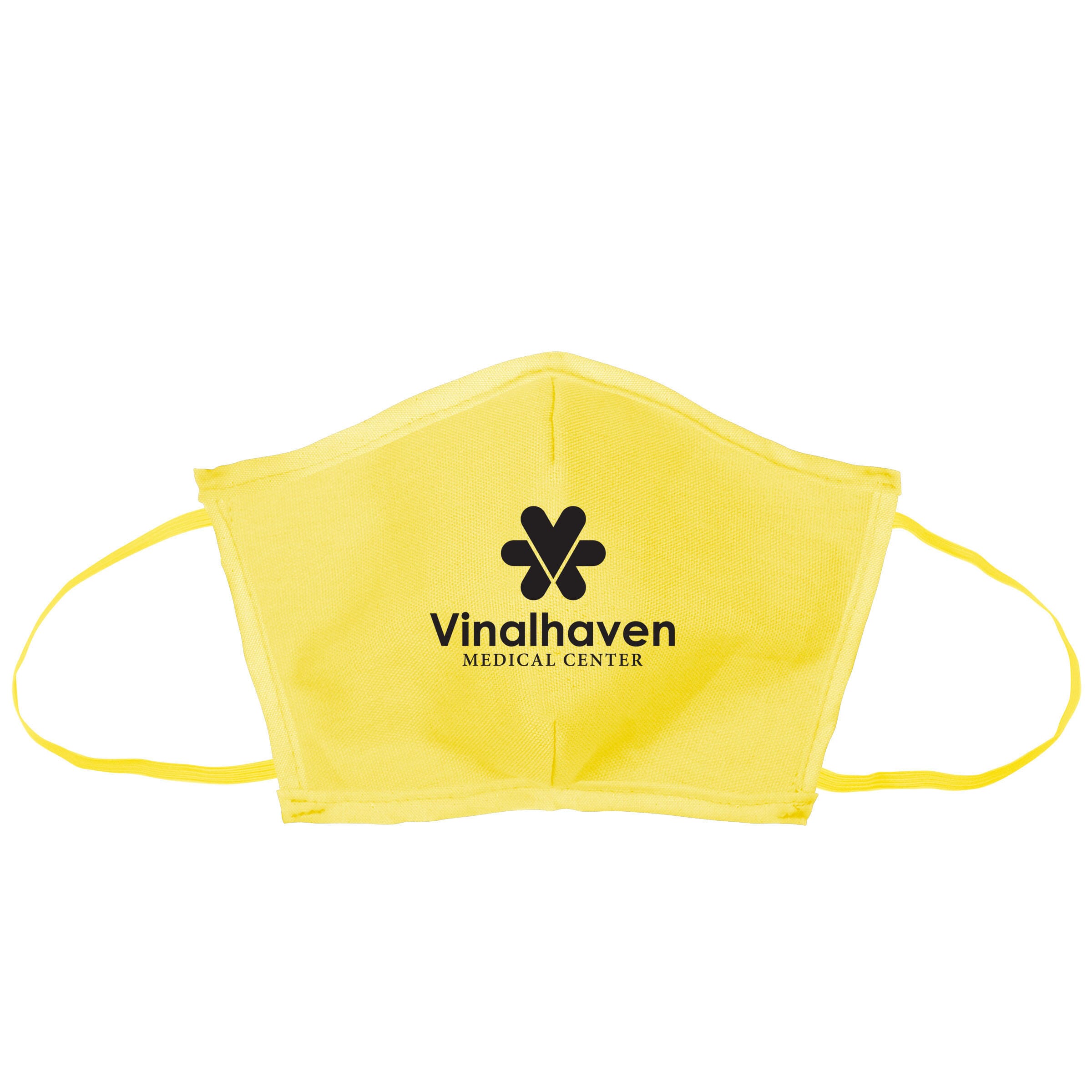 Canvas face masks are durable yet breathable. To to bring a little color to you mask, the Canvas Face Mask with Elastic Loops has you covered with over 20 color options to choose from. This mask allows for customization and features elastic ear loops. It is flat and foldable making it great for anyone on the go. The Face Mask Multi-Ply is the perfect option if you're looking for a mask that ties behind the head for an adjustable fit. It features multiple layers of material with a pocket that can be used to hold an addition filter for added protection. If you prefer straps behind the ear, this mask is also offered in that style.
Disposable Face Masks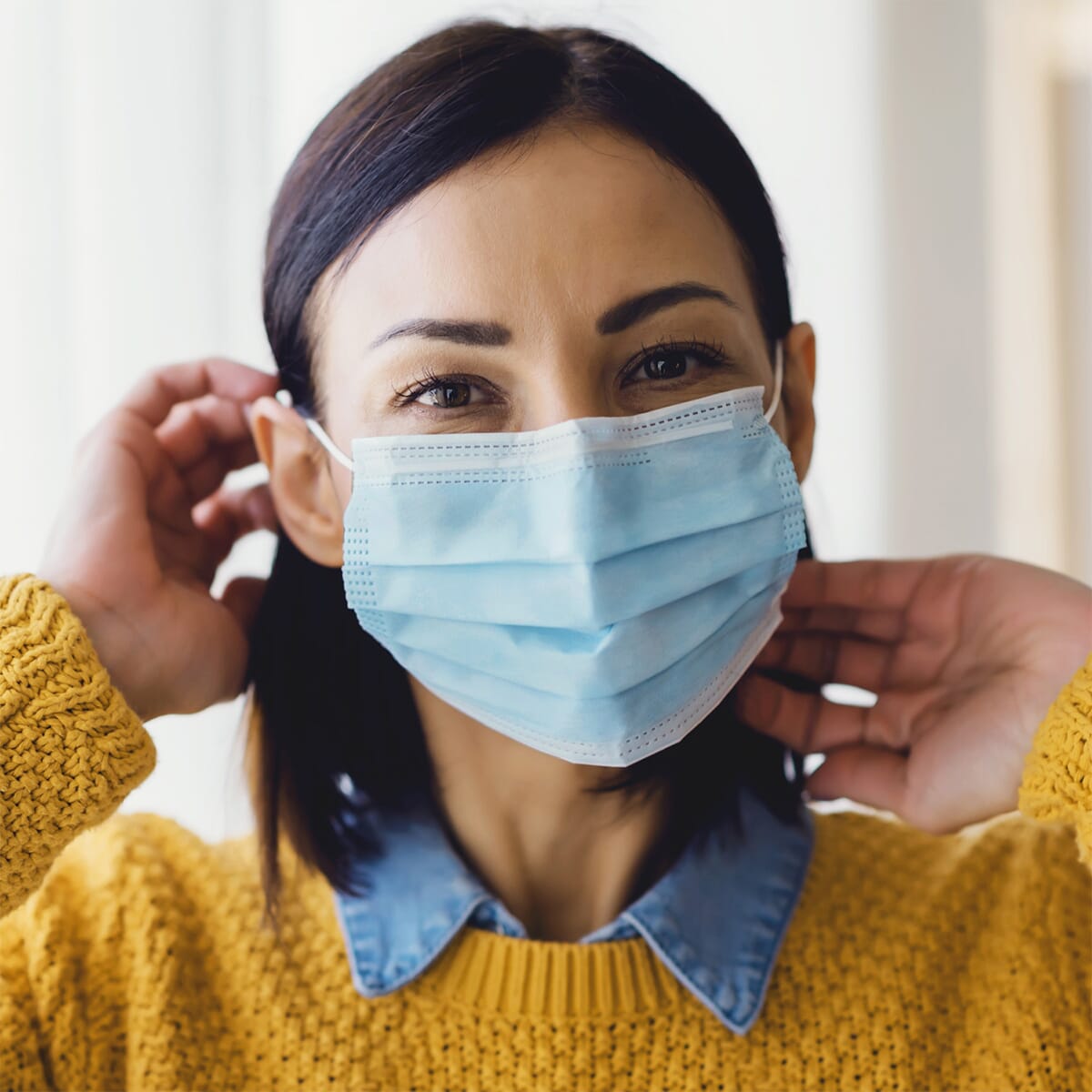 Designed for one use only, disposable masks offer the best way to ensure you leave any potential germs behind once disposed of properly. This option works well for plumbers, realtors, manufacturers, funeral homes, healthcare organizations, and many more businesses. They are a budget friendly choice with no option for customization. The Standard Disposable Cloth Face Masks are light and breathable with 3 cloth layers and stretchable ear loops. They are great for offices, residents, and care facilities. We also have a cotton/poly blend face mask that's ideal for one day use and features two ear slots to accommodate different face shapes and sizes. Disposable masks are also a great option for airlines that require passengers to wear masks to discourage the spread of germs during flights.
Traditional Bandanas
Customized bandanas have always been a bold way to advertise your business, and now they are also being used as face masks. Protect your customers or employees while promoting your brand at grocery stores, home improvement stores, and the post office. We have options in solid colors, camouflage, paisley, and more, that you can print your logo on. Many of our customer such as girl scouts, child care providers, contractors, colleges, and government offices have seen success promoting with bandanas. In addition to square bandanas, we also have triangle bandanas that can be tied around the back of the neck and used as a face covering. The Keep it Cool Triangle Bandana is particularly ideal for industries such as construction or manufacturing where employees work in hot conditions. These bandanas are made from PVA material that will keep cool for up to 4 hours. Turning your bandana into a face masks just takes a few simple steps. To learn how, just visit the CDC website.
Tubular Bandanas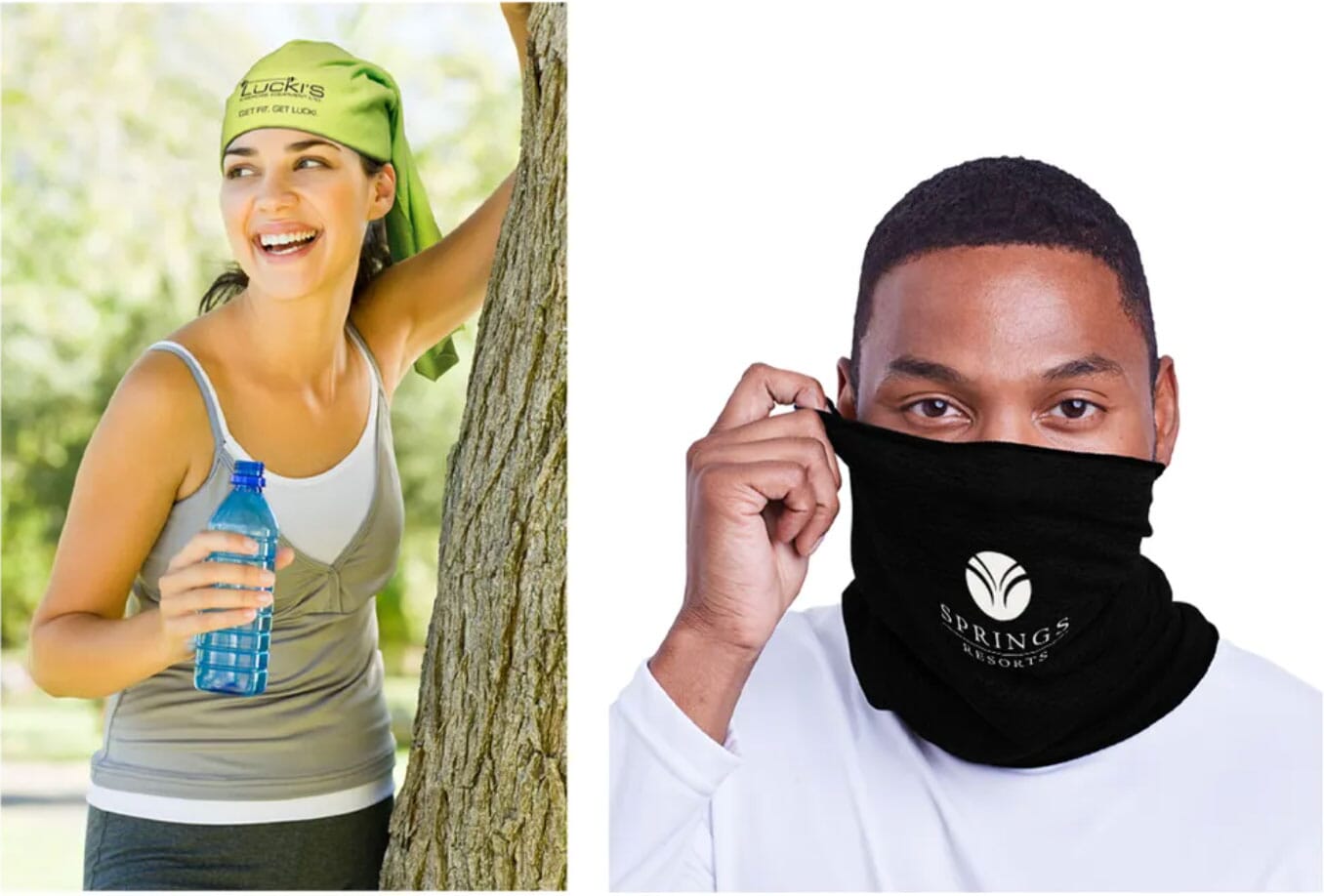 More versatile than traditional bandanas, a tubular bandana can be used as a wristband, head wrap, bandana, scarf, skull cap, hair band, scrunchie, rally towel and most importantly right now, a mask! The Yowie® is offered in a variety of colors and can be imprinted with your logo or message. Or, they can also be ordered blank. They are made with a microfiber material that is lightweight and keeps the wearer warm in the cold and cool in the heat. This is a good option for outdoor events, sports games, run/walks, biking and more.
The Stretchy Bandana has a large imprint area with ample space for a company logo or your design. For a full color imprint go with the Full Color Tubular Bandana. These would be a great item to include in welcome kits for students returning to college and university campuses in the fall. Not only does it provide students with a face covering, it also provides them with a unique school spirit item that can be used as a rally towel at school events. With tubular bandana uses going far beyond just a mask, this is a swag item that recipients will keep after wearing masks is no longer relevant, giving you brand exposure for years to come.
Face Shields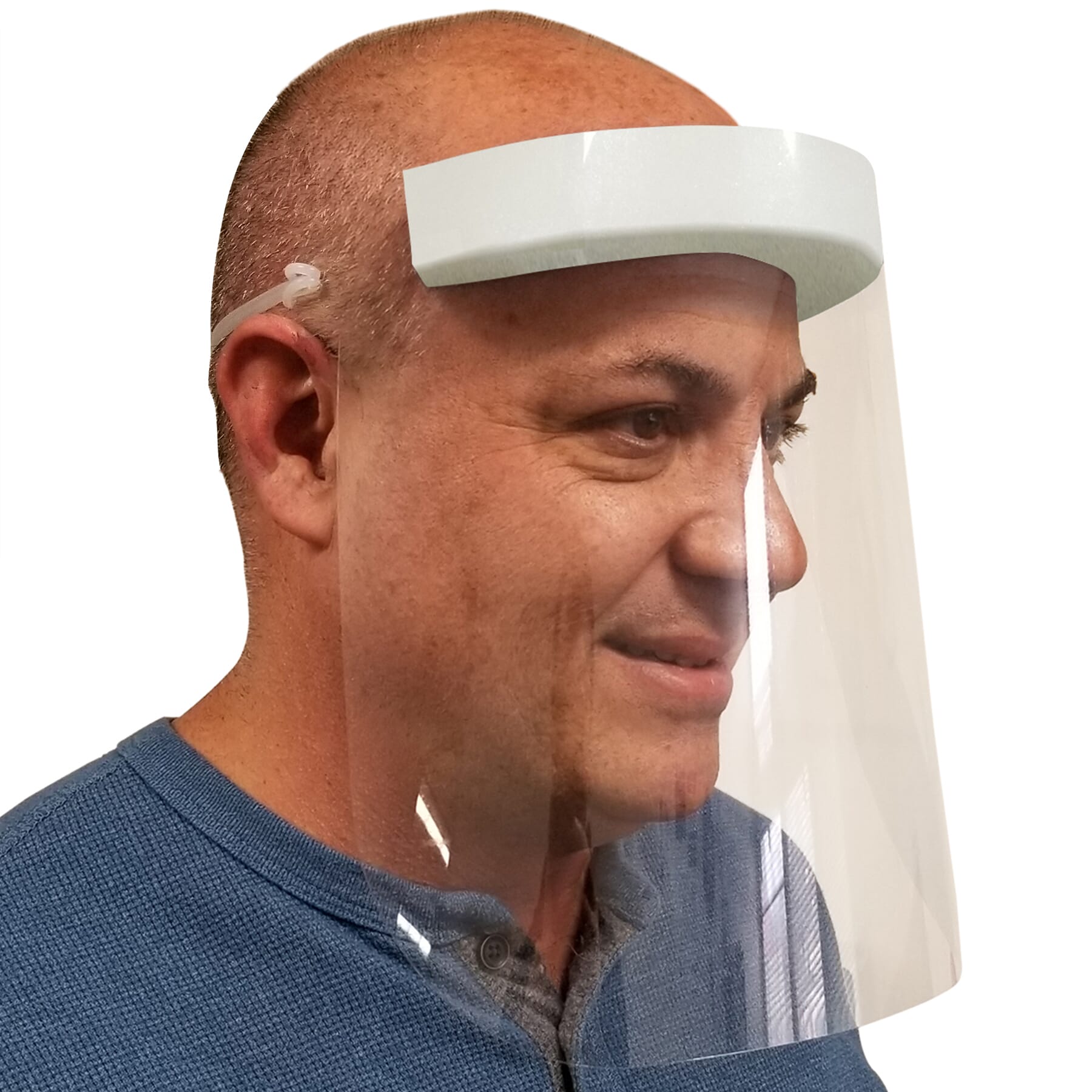 While a face masks might be sufficient for the average person, industries like law enforcement, medical facilities, government offices, food services and residential services are benefiting from face shields to provide additional protection to eyes, nose, and mouth. Face shields also restrict touching your face with your hands. For multiple uses, we recommend the 20 mil. thick Protective Face Shield that can be cleaned, sanitized, and reused. It features dual elastic bands and a foam forehead pad for a comfortable fit to be worn for hours. For one-time use, see the face shield made with fog resistant PETE. Both face shields are proudly made in the USA.
Face Mask Ear Savers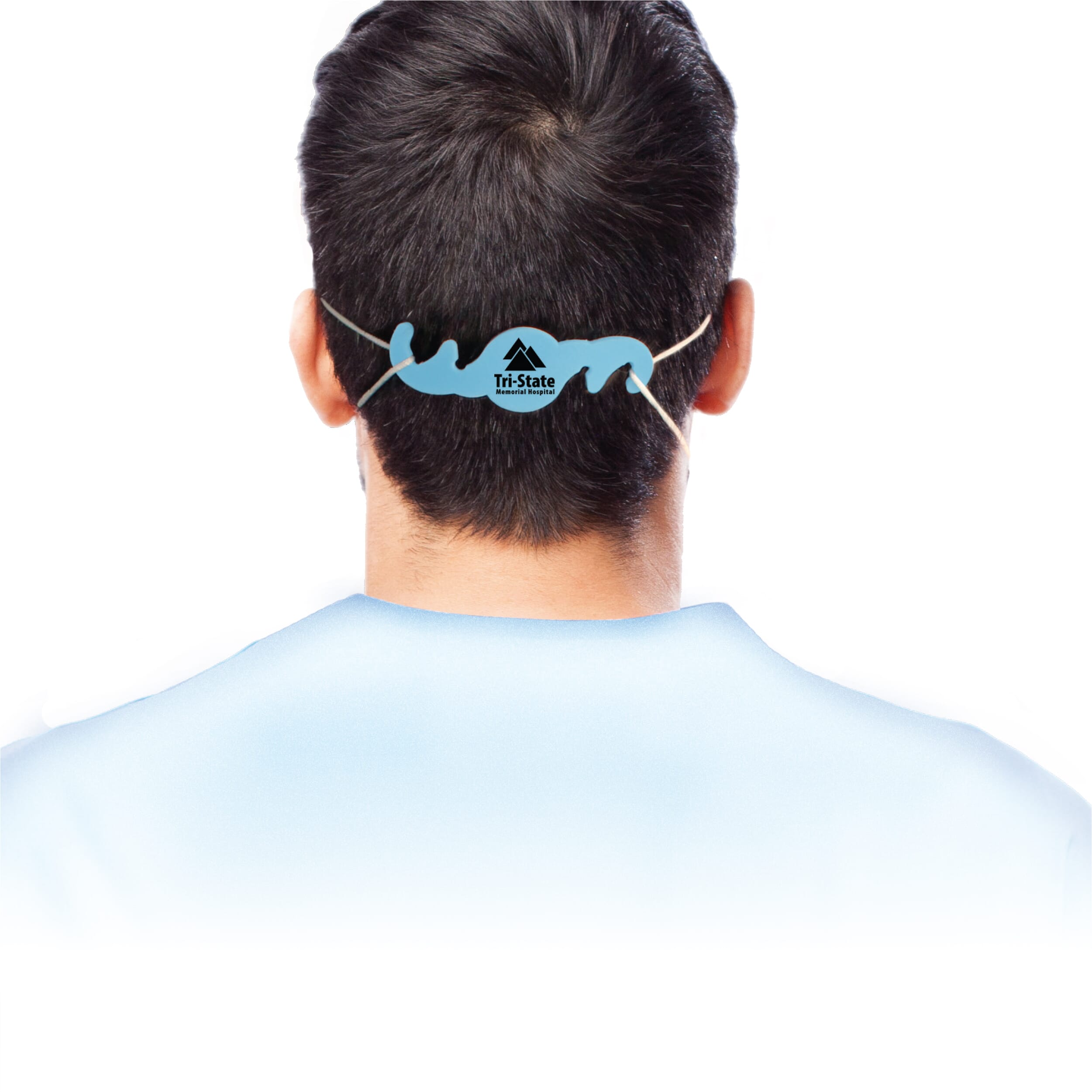 Say goodbye to sore ears. Ear savers can make wearing masks more comfortable, especially for industries whose employees must wear masks for long hours such as healthcare, retail, delivery and more. The ear savers can be imprinted with your organization's logo or message. They are made of soft, flexible material and go behind the mask-wearers head allowing the elastic bands of the face mask to be comfortably hooked together. They also feature notches that allow for adjustability and are a great way to keep masks tightly fitted for better form around the face. Your employees and customers will be thanking you for these handy accessories.
Browse our full and current selection of face masks, face coverings and bandanas. We are adding new choices all the time, so be sure to check back often. As face covers become a societal norm, wearers will want more varied, fun, and fashionable options. We will make it easy for you to keep up with those trends by expanding our product line. To create a look with a unique design, we recommend options that feature high quality, vibrant printing like our full-color polyester face masks or tubular bandanas. The 20" Dye Sublimated Head and Neck Sleeve comes in 16 different stock prints including cupcakes, monsters and flamingos that can be combined with your logo, or you can use your own art for a completely custom product.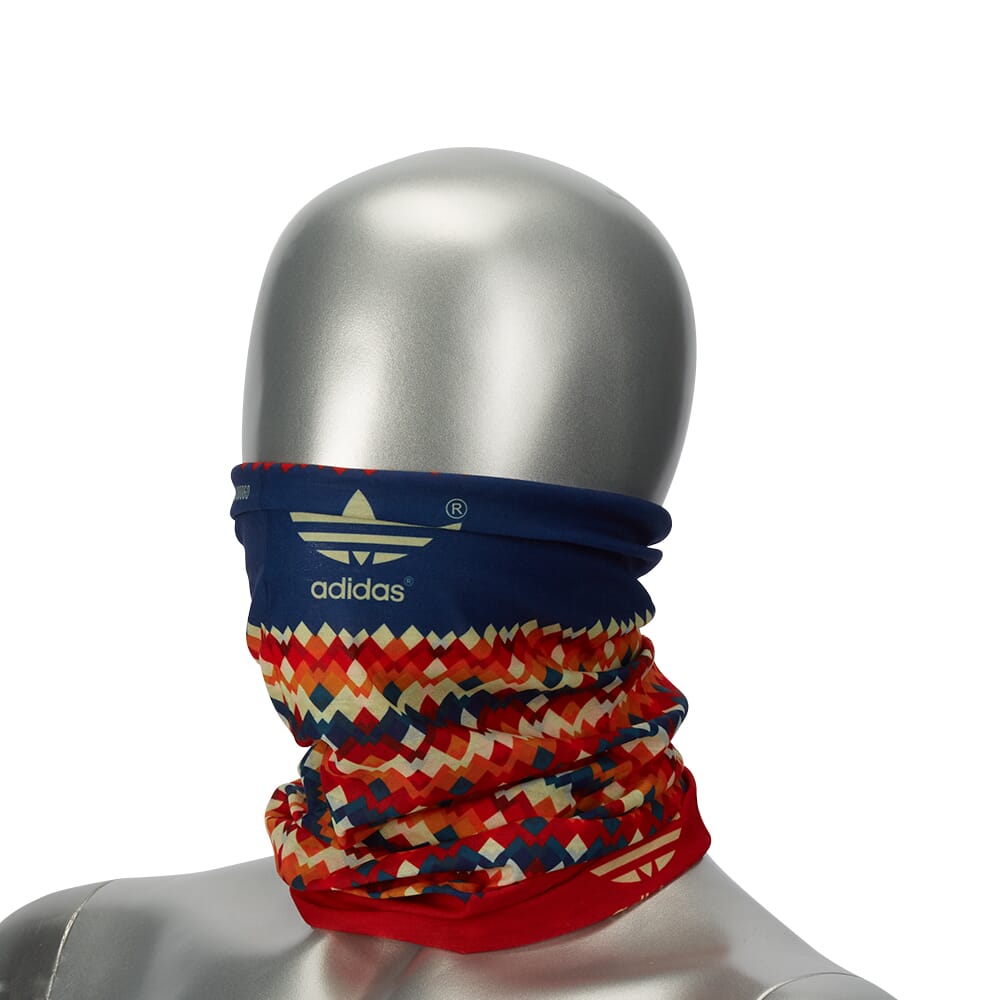 Don't miss out on more opportunities to help promote health and wellness while promoting your brand.
Hand sanitizers will continue to be a top giveaway for years to come. When washing hands with soap and water isn't available, the CDC recommends using hand sanitizer with at least 60% alcohol. We have a variety of options including sanitizer bottles, packets, sprays, and more. We also offer many other PPE (Personal Protective Equipment) options to help protect you and your business such as thermometers, floor decals, acrylic counter shields, antimicrobial products, UV light sterilizers, and many more great options. Thermometers are available at all price points from the strip thermometer, to the digital thermometer, to the increasingly popular contactless thermometer. Floor decals are offered in a variety of shapes such as circles and squares and encourage customers and employees to keep 6 feet apart. Counter shields, or also called sneeze guards act as a protective barrier to public spaces to reduce the amount of physical contact between employees and customers. Floor decals and acrylic shields are particularly great for retail, grocery stores, banks, and offices.
With masks, PPE and sanitizers in such high demand, inventory and availability will fluctuate. Call us today at 1-866-488-4975 to discuss which options are best for how your business can promote health and wellness.
Note : These masks/devices cannot stop the coronavirus. These masks/devices are not guaranteed to limit spreading sneezes, coughs, and fluids to other people. They are not approved for any medical purpose.
You may also be interested in: