Better Days — Fresh & Fun Calendars & Planners for 2023
published: October 20, 2020 | updated: April 22, 2022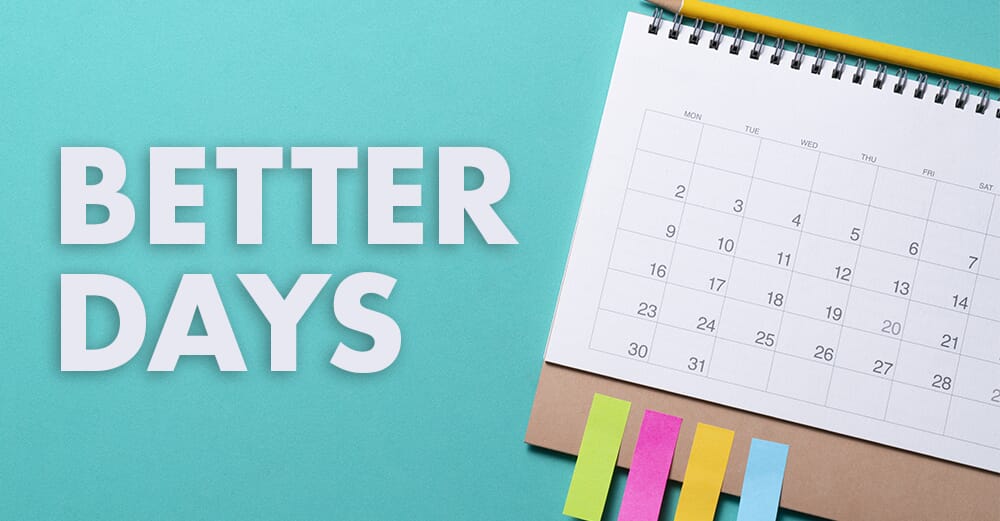 Every year contains its trials and challenges, and 2022 is no exception. With 2023 right around the corner, a fresh start awaits. With a little help, we can stay positive and make ourselves and our world a little better every day.
We have some fresh and timely ideas to help promote your brand, inspire your staff, and delight your clients with unique business calendars and custom planners. These promotional gifts are great for any business looking to launch into the new year the right way.
Get Wiser Every Day
Our Farmers' Almanac has it all — easy to mail, great brand promotion for at least a year, and plenty of ancient yet up to the minute advice on everything from money saving, to self-sufficiency to eco-friendliness. Your clients will find any of the timely tips in this almanac handy and think of you each time they read through it. Choose from a budget friendly black and white custom imprint or brilliant full-color branding.
Computer Calendars
These days, workers are glued to their computers at home and in the office, so why not work with the trend and get eyes on your logo with one of our promotional calendars?
The Techno-Strip Calendars are easy to stick on any keyboard or monitor and provide staff with a quick schedule check at just a glance, or try out one of the mousepad calendars, which are eco-friendly and provide room for notes. No one will forget a single meeting with these custom calendars on hand.
Easy to Mail, Easy on the Budget
Your budget might be a little tight next year, but that doesn't mean you can't find a way to push your brand with one of these easy to mail calendars with logos. If you go with the Standard Press-N-Stick Calendar or the Contemporary Press-N-Stick Calendar, your logo will stick around with customers all year long.
Help Visual Planners Get Organized
Whether you need a gift for students or staff, custom calendars will keep eyes planted on your logo year-round. The recipients of a gift like our 14-Month Academic Planner or our Commentary Calendar Board will be thankful you helped them stay organized throughout the year as they never lose track of important events and assignments.
Cheer All Year
Our motivational and national days calendars are sure to make the year more cheerful.
Daily Fun & Relaxation
Why not bring a little fun into the workplace with any of these fun corporate gift calendars? You'll have your staff and customers cracking up as they flip through the Never a Dull Moment Calendar, or you can make their day a bit more fun by shipping a Neverending Puzzle Calendar.
Coloring Book & Puzzle Planners
Employee calendars don't have to be dull. That's what makes any of these promotional planners such a great gift. Your staff will appreciate you even more when they're stretching those brain muscles with a word search in the Puzzling Planner or relaxing by coloring in any of the designs in the 14-Month Doodle Planner.
Double Duty
You can really promote your business with one of these advertising calendars because they serve as a calendar and business card all in one. These gift ideas come either horizontal or vertical depending on how you want your logo design to read.
Every Day Eye Candy
Get eyes planted on your logo with any of these eye-popping business calendars. You'll have customers thinking about their next vacation with the Landscapes of America Calendar, and staff will certainly love the visuals each month as they rotate through the Desktop Flip a Month Calendar.
Happy gifting and have a wonderful 2023!
You may also be interested in: