6 Fun Ways to Say "Welcome Back to the Office"
published: July 8, 2021 | updated: August 9, 2021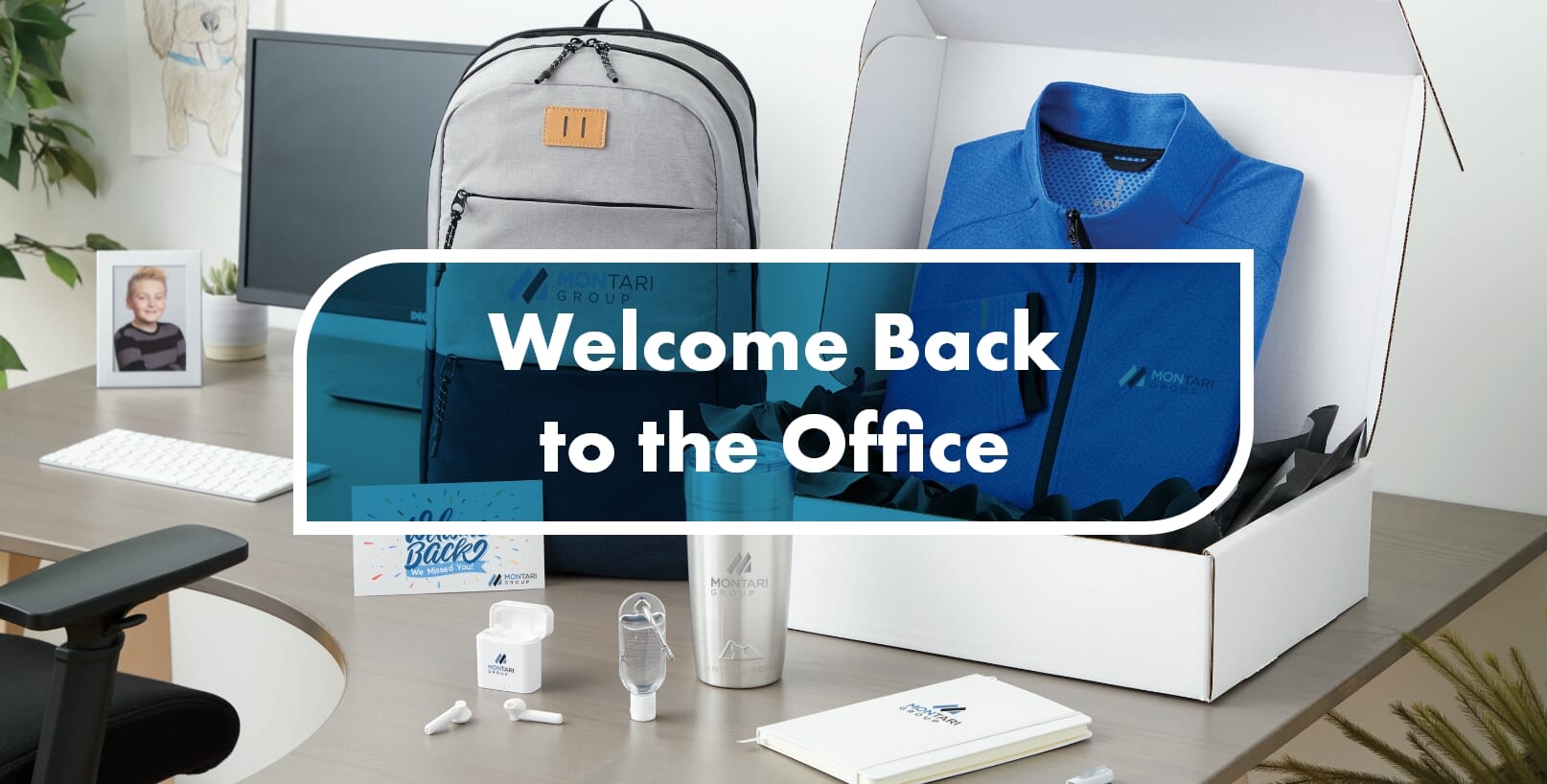 Just like your team had to adjust working from home, they'll likely need to adjust returning to the office, too. Around 75% of executives expect at least half of their staff to be back in the workplace by the second half of 2021. After over a year of working remotely, some employees may take longer to shift to in-office workdays than others.
After months of remote team-building activities (virtual happy hour, anyone?), it's time for your employees to switch gears from Zoom calls to face-to-face collaboration. These six welcome back to work ideas can help get them excited to be back in the office. We'll also cover how to make remote and hybrid workers feel like part of the team, even when they're not in the office.
1. Prepare a "Welcome Back to Work" gift basket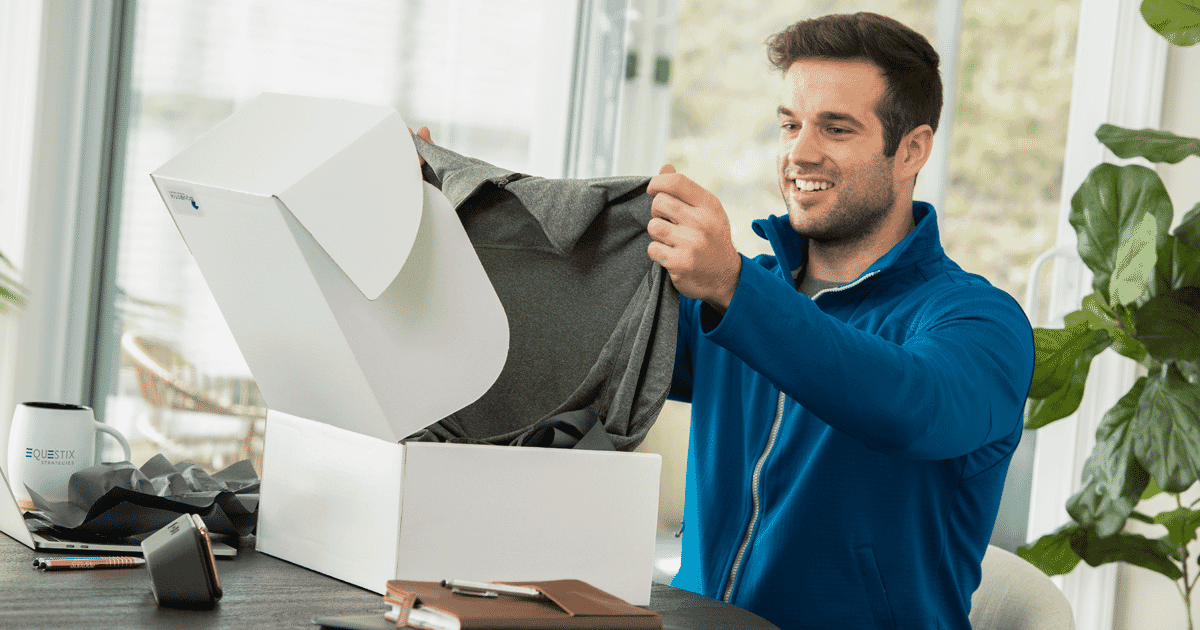 Welcome back gifts—especially after an unprecedented pandemic—are a simple way to let your employees know you're happy to see their smiling faces. Consider these return to work gift ideas:
Walking into work on the first day back in the office and seeing a gift waiting for them is sure to put a smile on their face. Even if part of your team is working from home or in another area, a thoughtful gift lets them know they're an essential part of your workforce.
2. Hold a friendly competition

Interactive remote team building games or a friendly, in-person competition breaks that "first-day" ice and gets your team communicating. Scavenger hunts, fitness programs, and cooking competitions are fun ways to welcome new employees or staff returning to the office or to help your at-home employees get to know their colleagues. Try one of these ideas:
3. Hand out funny work-from-home superlatives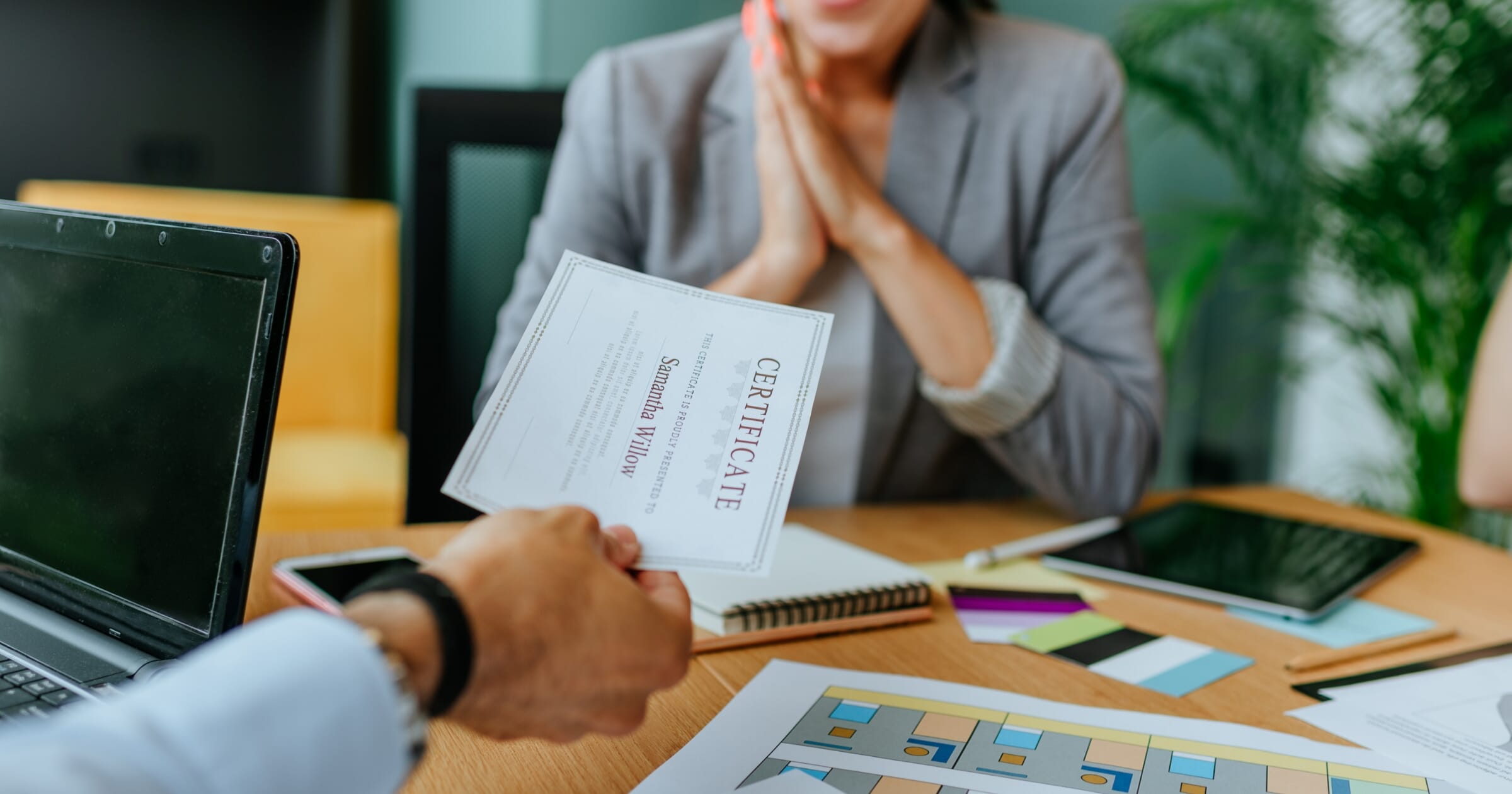 Were any of your employees particularly enthusiastic about team-building activities during Covid? Was anyone notorious for never (or always) being on mute over Zoom? Or maybe someone on your team had an—ahem—interesting work-from-home wardrobe. Turn these quirks into office superlatives.
Give everyone a certificate of achievement in a custom certificate holder that states their new skill, and pair it with a "welcome back to work" funny gift, like an Easy Squeezy stress reliever. Get your remote team involved by hosting the award ceremony online and mailing their certificates. Everyone can proudly display their award in the office or on their desk at home as a reminder of what a crazy year it's been.
4. Throw an office "Grand Reopening" party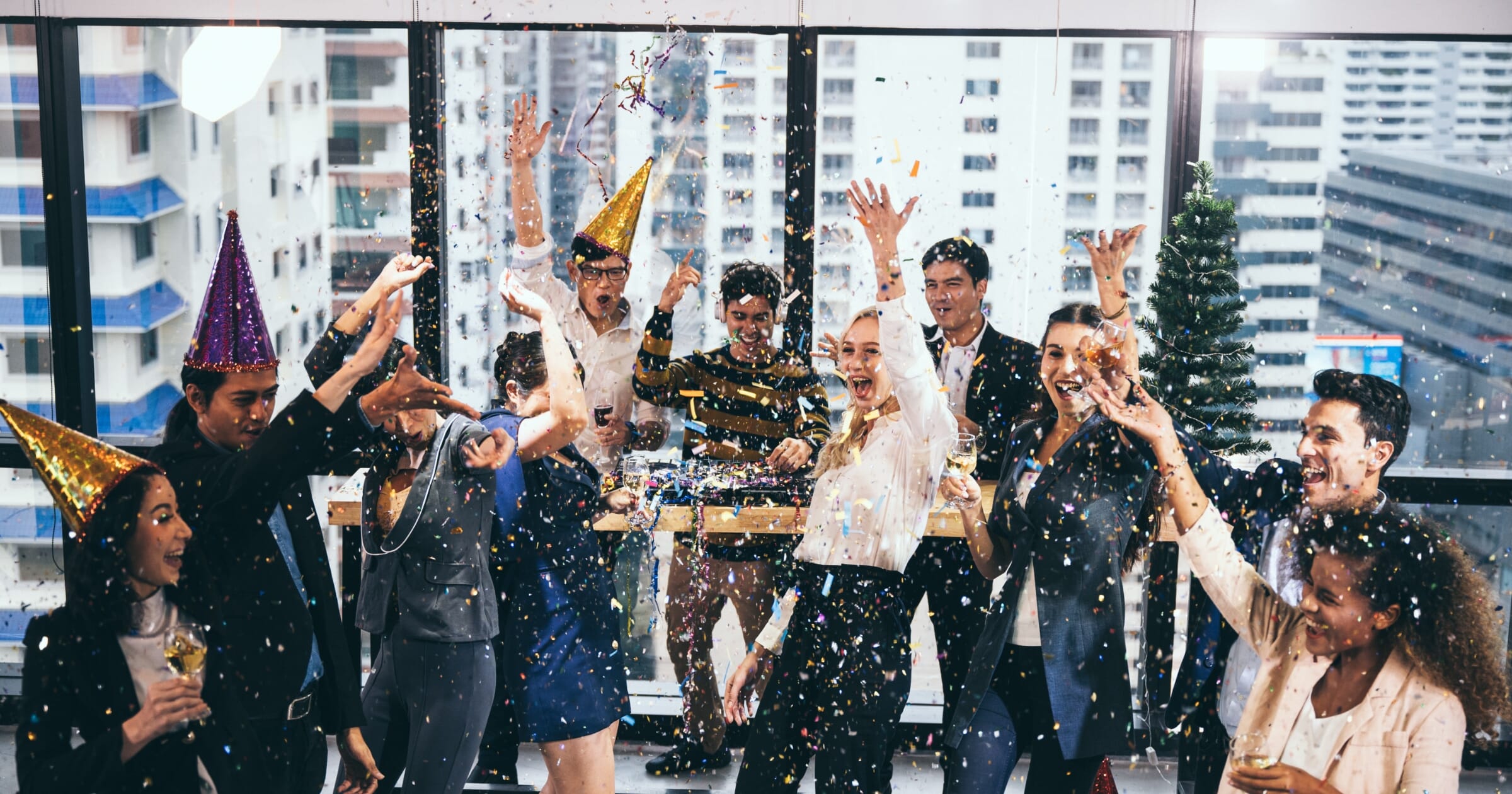 After over a year of sitting (mostly) empty, unlocking the office doors for the first time will probably feel like it did when your company first moved into the space. Welcome employees to the "new" office with a grand reopening party, complete with food, drinks, and favors. Custom party supplies—like balloons, tablecloths, napkins, and paperware—make it easy to set up (and clean up after the festivities). For the ultimate party atmosphere, stuff a swag bag with party favor favorites, such as branded bubble necklaces, paper crowns, inflatable balls, and emoji hand fans to hand out when employees walk in the door. Put a funny spin on it by having employees wear name tags to remind their coworkers who they are.
A grand reopening may not feel quite the same for your work-from-home employees, but that doesn't mean they can't celebrate, too. Help them feel like part of the crowd by mailing them a branded "party in a box" filled with all the swag from your in-person bash. They'll get a kick out of dressing up and joining in virtually.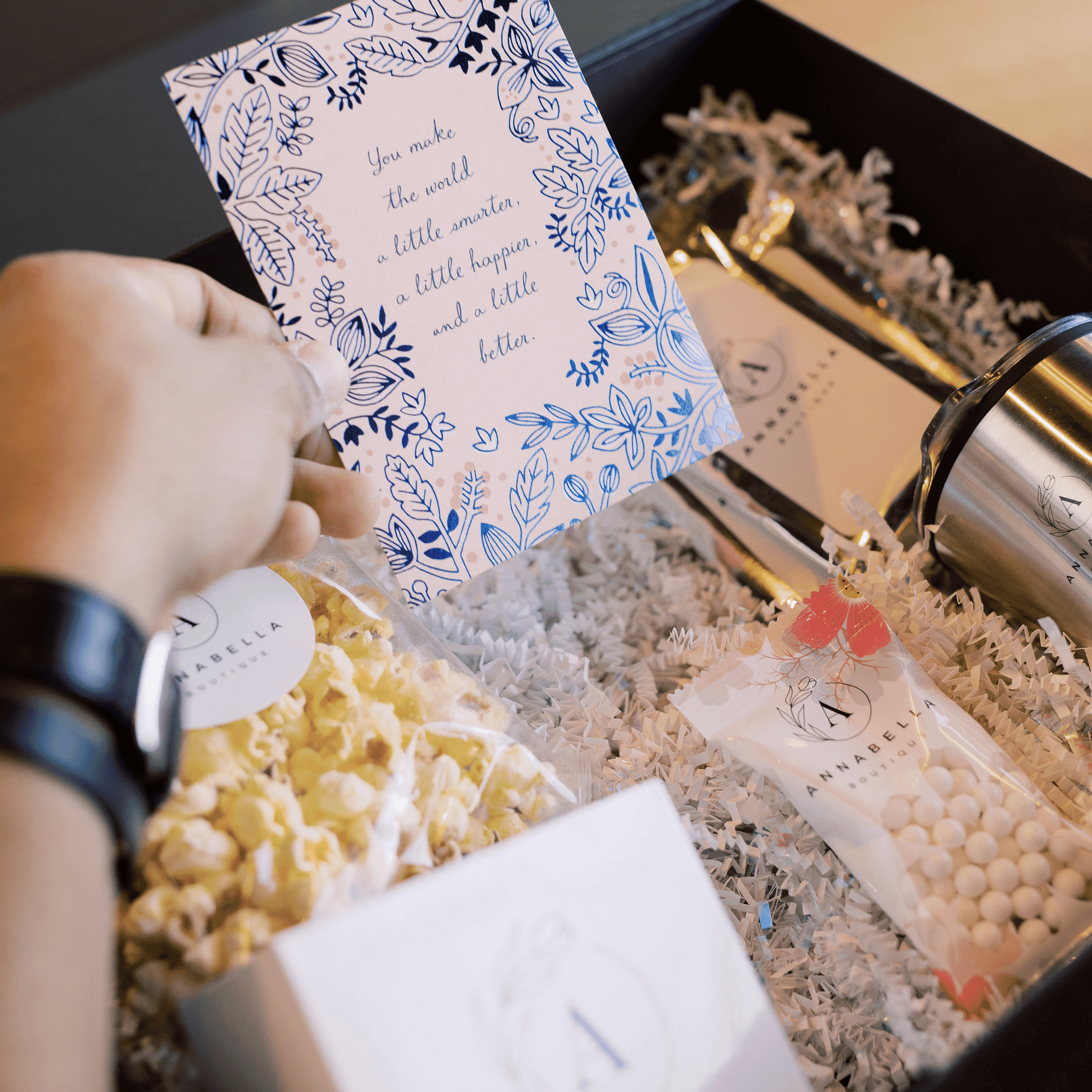 5. Host an IRL happy hour
Remember when you could cheers your co-workers in real life, not over Zoom? Bring the office happy hour back by hosting a "Happy First Day Back to Work" get-together after your first full day in the office. Gift everyone with a custom pint glass and branded coasters, and clink to in-person celebrations finally becoming the norm again. And don't forget your virtual employees. Mail their glass and coasters (and maybe a sampler of beer) to their homes, so they can join online and celebrate with you.
6. Write a heartfelt "Thank You" message
Nothing says "welcome back to the office" like a heartfelt email or letter from your company's leaders, thanking the staff for their hard work and dedication during such an uncertain time. For a personal touch, leave a printed welcome back message to employees on their desks along with an office-warming gift. Remote and hybrid staff will also appreciate a mailed letter and gift. Need some ideas? A branded desktop clock, custom light box, or personalized calendar is the perfect office accessory for employees returning to work.
If you've learned anything over the past year, it's how to build a strong culture with a remote team. Keep that remote team-building momentum going with these in-office and at-home activities. Welcoming your staff with a fun competition or thoughtful welcome-back gift is a great way to show them you're happy to have them back.