5-Port USB Hub
Item # 120698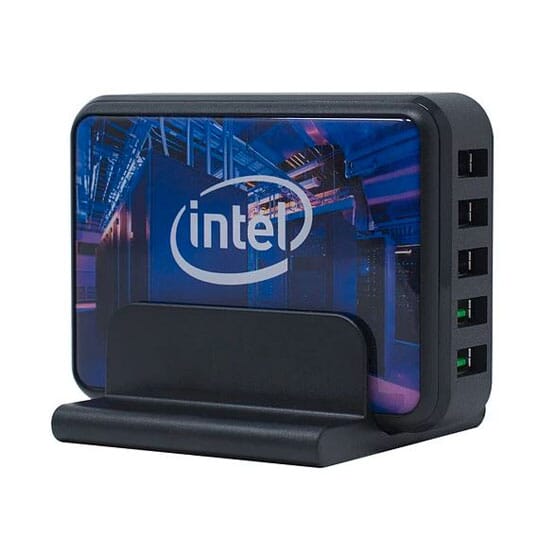 Product Details
Keep your device chargers organized with this multiport USB hub.
• Features a compact 5-port design that includes two quick charge USB ports and three regular ports.
• Built-in short circuit and surge protection keeps your devices safe.
• Includes a power cord and vertical stand for space saving storage.
Size:
3 3/4"W x 2 3/4"H 1 1/4"D
Imprint:
Full color
Imprint Area:
3 1/2"W x 2 1/2"H
Product Details
Keep your device chargers organized with this multiport USB hub.

• Features a compact 5-port design that includes two quick charge USB ports and three regular ports.

• Built-in short circuit and surge protection keeps your devices safe.

• Includes a power cord and vertical stand for space saving storage.

Size:

3 3/4"W x 2 3/4"H 1 1/4"D

Imprint:

Full color

Imprint Area:

3 1/2"W x 2 1/2"H

Item # {{ scope.currentItemNo }}

Product Options