Kronies Wireless Bluetooth

®

Earbuds
Item # 120739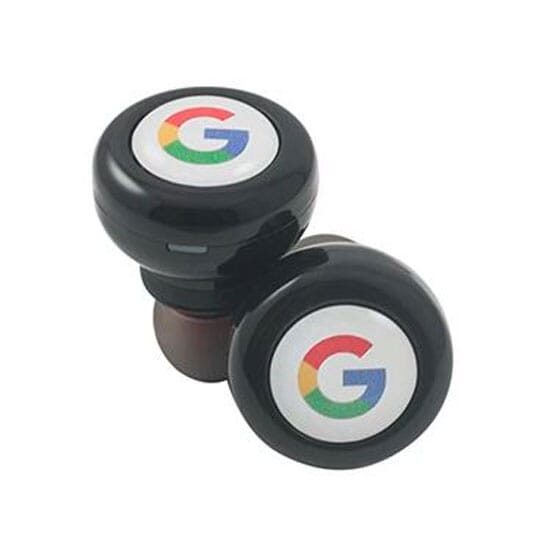 Product Details
They'll be no strings on you with these true wireless earbuds!
• Completely cord-free Bluetooth® earbuds with premium sound quality.
• Features built-in microphone and in-ear play/pause/call control.
• Wireless range reaches up to 33ft and up to 3 hours of playback time.
• Unique retail-look packaging makes an easy presentation.
• This item contains Lithium Ion Batteries. Certain freight methods may not be available, longer shipping times may apply.
Size:
8/9"W x 8/9"H x 1 1/9"D
Imprint:
Full color
Imprint Area:
5/9"Dia. (each earbud)
Product Details
They'll be no strings on you with these true wireless earbuds!

• Completely cord-free Bluetooth® earbuds with premium sound quality.




• Features built-in microphone and in-ear play/pause/call control.




• Wireless range reaches up to 33ft and up to 3 hours of playback time.




• Unique retail-look packaging makes an easy presentation.




• This item contains Lithium Ion Batteries. Certain freight methods may not be available, longer shipping times may apply.





Size:

8/9"W x 8/9"H x 1 1/9"D




Imprint:

Full color




Imprint Area:

5/9"Dia. (each earbud)




Item # {{ scope.currentItemNo }}

Product Options