Crestline's Commitment to Corporate
Environmental Responsibility
published: April 15, 2020 | updated: June 10, 2022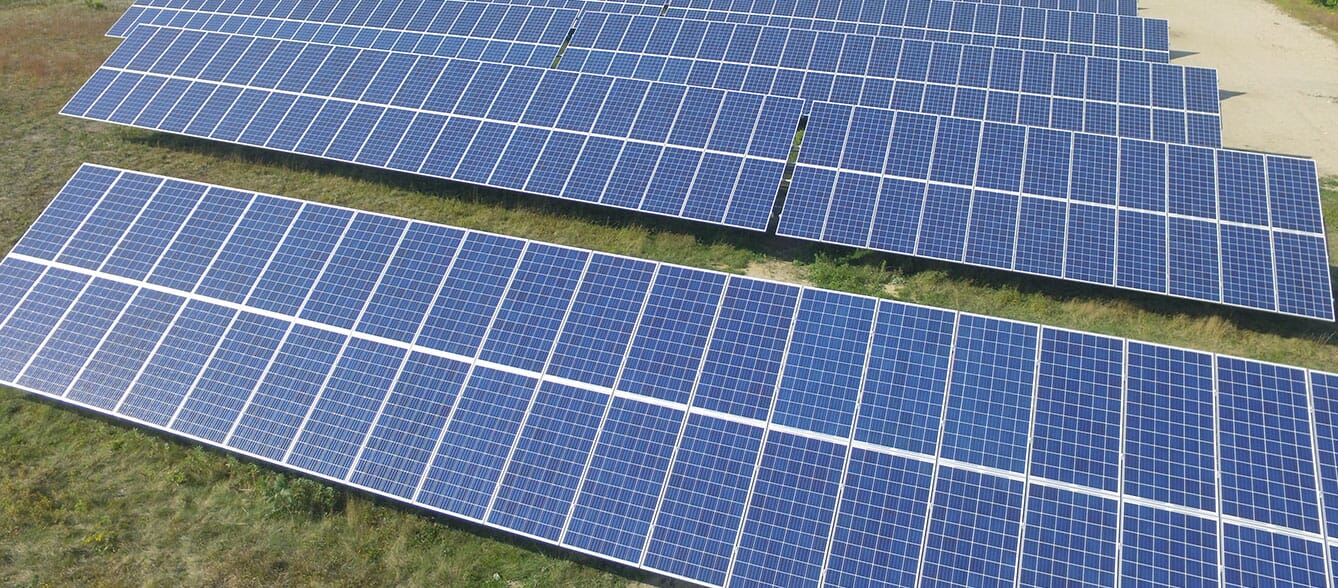 You may have heard the term "Corporate Environmental Responsibility" before, but what does it really mean and how does it translate to the promotional products industry? In the following article we will specifically discuss Crestline's commitment to corporate environmental and social responsibility and outline the ways in which we incorporate sustainable practices in our day-to-day operations. We will also share some of the eco-friendly product options we provide to our customers and how their use can help promote a more sustainable and healthy world.
What is Corporate Environmental Responsibility?
Corporate environmental responsibility is a component of social corporate responsibility. It is a way of operating your organization in fundamental ways that support sustainability, energy efficiency, recycling, repurposing, and eliminating waste, and overall implementation of practices that mitigate harm to the environment.
What Does Being an Environmentally Responsible Company mean to Crestline?
Crestline takes environmental responsibility seriously. Being an environmentally conscious company means not only taking countermeasures to reduce the organization's carbon footprint, but also taking active steps to promote overall ecosystem health.
As an environmentally conscious company, Crestline is always looking for new opportunities within our company to reduce our carbon footprint and improve our processes to eliminate waste while maximizing efficiency. Here are just some of the ways we have integrated eco-friendly measures into our business operations:
Our headquarters has been LEED (Leadership in Energy and Environmental Design) certified by the US Green Building Council. Our 696-panel solar system supplies 100% of our power needs for our corporate offices. Our solar power investment along with using LED lights has allowed us to greatly reduce our electricity consumption. We also have renovated our corporate offices with energy efficient walls and ceilings. Our heating needs are sustained by a natural gas heating system with a 96% efficiency rating.
Crestline is a carbon-neutral shipper. Being carbon neutral means we can offset the carbon emissions for UPS shipments from our suppliers or to our customers. UPS calculates the carbon emissions for the shipments, then purchases offset projects that equal that amount, such as reforestation, renewable energy and wastewater treatment.
Crestline plants trees in the Amazon to offset all paper run through our company printers.
Crestline supports recycling in our community. One way we do this is by collecting returnable cans and bottles. The funds from the returns are allocated to an account to assist local schools as part of our social corporate responsibility. We also have a recycling program at our corporate office for cardboard, certain plastics and quality paper.
Each summer Crestline offers its employees the opportunity to participate in a community garden. Everyone is invited to plant a small plot of land on our company property and employees work collaboratively to grow fresh fruits, vegetables, herbs and flowers. (picture)
Our sister company, The Farmer's Almanac, produces a publication annually with many helpful eco-friendly tips on how to garden and live more sustainably. You can find a promotional version of the Farmer's Almanac on our website.
Crestline is also a supporter of Cultivating Community CSA. Through our partnership with Cultivating Community, our associates may purchase locally grown in season fresh fruits and vegetables at our on-site farmers market on a weekly basis.
Crestline applies the lean philosophy of continuous improvement in our day-to-day business operations. Working "lean" means we continuously analyze and improve upon all aspects of the workflow within our company to optimize efficiency and eliminate unnecessary waste.
In 2019, Crestline joined the EcoVadis program and was awarded a silver medal. The mission of EcoVadis is to provide an impartial standard to recognize the accomplishments of sustainable businesses and inform the decision-making of prospective clients. Following an assessment in March 2021, Crestline was awarded a gold medal, placing in the top 5% of all companies assessed. This was the result of several months of targeted work by the Crestline team looking at improving working practices across key areas including Environment, Labor and Human Rights, Ethics, and Sustainable Procurement.
In 2021, Crestline joined the United Nations Global Compact, an initiative that aims to end extreme poverty, fight inequality and injustice, and protect the planet. Participating organizations like Crestline commit to doing business responsibly and to discovering opportunities to innovate and solve societal and global challenges.
Crestline Promotes Eco-Friendly Promotional Products
Crestline recognizes the importance of offering a variety of environmentally responsible product choices to support your organization's and recipients' commitment to the environment.
We are happy to offer green promo items in most of our product categories. An eco-friendly promotional product is one that is made of recycled materials and/or is reusable, biodegradable, is made from renewable resources, is energy efficient, or is recyclable. Another category of sustainable promotional products includes items made from organic cotton. Let's take a closer look at examples from each of these product categories!
Recycled Promotional Products
Some of the most common materials used to manufacture recycled promotional products are plastic bottles or other recycled plastics, post-consumer recycled paper, reclaimed denim or other recycled cotton and polyester materials.
Reusable
Promotional products that fall into the reusable category include some of our most popular items in the bag and drinkware categories. Here are some examples of best selling reusable items.
Reusable grocery totes eliminate the use of plastic bags and are often manufactured using recycled materials.
Reusable Tumblers are a better eco conscious choice over disposable Styrofoam coffee cups which are non biodegradable and contribute to air pollution when burned.
Reusable drinking straws, such as stainless steel straws, bamboo, or silicone straws are all great eco friendly alternatives to plastic straws. There has been a recent trend by businesses, especially in the hospitality industry, to move away from using plastic straws because their waste is known to harm marine life in our oceans, lakes and streams.
Biodegradable
Promotional products that are biodegradable can be broken down (usually within a years' time) into natural elements after disposal.
Recyclable
Recyclable promo items are items composed of materials that can be recycled. Common materials that can be recycled are glass, paper, cardboard, and plastic bottles.
Made from Renewable and Sustainable Materials
The use of organic cotton has grown in popularity due to its low impact on the environment. Organic cotton is grown with eco friendly alternatives to toxic pesticides and synthetic fertilizers.
Wheat straw plastic is a new option that eliminates waste by using a by-product of wheat production to create common household items.
For more information on eco-friendly promotional products, check out: