Promotional Products in the Wild:
The Importance of Corporate Apparel
published: July 22, 2019 | updated: March 28, 2023
Why Corporate Apparel?
As part of our Promotional Products in the Wild series, we will be discussing the importance of branding with corporate apparel. Choosing the right customized apparel will not only help your brand grow but will also create a distinct and lasting impression of your company to consumers.
Although apparel items are wildly effective, they are not always easy to shop for. The colors, styles and minimum quantities that you need can all influence your options when it comes to purchasing promotional apparel.
Corporate apparel with your company logo helps to create a sense of brand identity for employees, anyone who enters the building, and those who see it on social media, or out in "the wild." Here are some of the reasons why you should say yes to corporate apparel for your business or brand, and some ideas for how to integrate company apparel into your promotional products marketing plan.
1) Create a Positive and Professional Image
Corporate apparel is an integral part of portraying a polished, professional image to customers and consumers. Corporate apparel has been shown to increase consumer confidence and trust in a brand, as well as employee and customer loyalty.
Employees who wear their company apparel both at work and on their own time serve as great brand ambassadors. When employees wear their corporate apparel out in the world, they are essentially endorsing your business as being a credible and well-established place that they believe in.
According to Crestline's Print Production Manager, "Customized apparel has come a long way from being simply a corporate uniform. Associates feel more connected to the whole company when they wear branded clothing, and it helps them get excited about upcoming events and the corporate culture."
2) Increase Brand Recognition & Get a Cost-Efficient Form of Advertising
○Did you know that customized apparel is one of the most cost-effective forms of promotional marketing? Statistics show that 85% of those who receive promotional apparel remember the advertiser that gave it to them. Customized apparel items can unite a team, create a uniform look for staff, and serve as commemorative keepsakes for your events. In addition to being cost-effective, ordering corporate apparel for your whole team is also extremely easy! All you have to do is set up an online company store and let them choose their favorite designs and sizing.
Getting your company logo out into the world on corporate apparel such as t-shirts, jackets, vests, or polos will help to draw attention to your brand. When consumers are shopping for a business, they are more likely to remember the name and logo of one that they have seen out in the world and brand recognition can mean more new business for you!
Compared to other forms of advertising, custom imprinted apparel is a very affordable option. According to the Advertising Specialty Institute (ASI), promotional outerwear generates an average of 6,100 impressions over its lifetime, branded t-shirts generate an average of 3,400 impressions, as does custom decorated headwear.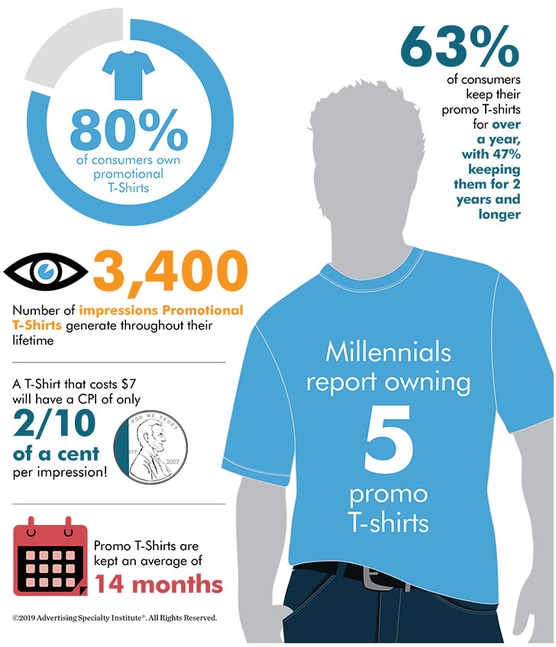 3) Contribute to a Positive Work Culture
When employees are provided high-quality, desirable apparel adorned with their company logo, not only will they appreciate receiving it, they will wear it! Custom printed apparel is a great addition to employee welcome kits as part of the onboarding process. Corporate apparel can create a feeling of inclusion and increase morale among staff members.
Here at Crestline, corporate apparel fits in nicely with our hiring mission, to "attract, retain, and develop talented, motivated people." We integrate branded apparel into our business model in the following ways:
Holiday Giveaways, Employee Appreciation & Team Building
In December of 2018, Crestline handed out branded flannel lounge pants and a custom-designed company t-shirt to every employee for a "Twas the Night Before Christmas" office party. Everyone was encouraged to wear their apparel on the Friday before the holidays, and there was a make-your-own cocoa station set up in the café. There was a planned company photo taken in front of the company tree, and the pictures were shared on social media. Events like these are enhanced by handing out branded apparel as an appreciation gift to employees while contributing to an atmosphere of cohesion.
The "Twas the Night Before Christmas" event was one example, but Crestline also distributes clothing items imprinted with the company logo during on-boarding and team-building activities. Custom designed t-shirts for team members and committees are a great choice to encourage company and team "spirit." Branded apparel along with other corporate gifts and gift sets are nice ways to show appreciation to staff during the holidays, work anniversaries, and other milestones.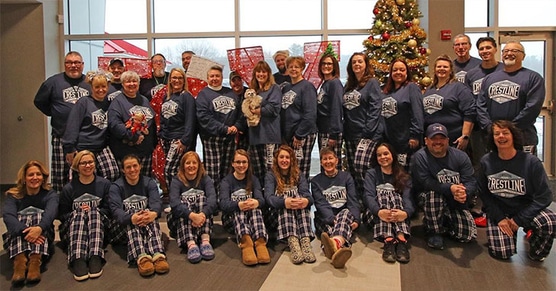 Employee Appreciation & Performance Rewards
Some of the items that Crestline has chosen to reward employees with for achieving certain goals and milestones are one-of-a-kind, custom designed t-shirts and pullovers. These can be handed out to one particular employee for a job well done or to the entire staff if the company is celebrating a certain achievement or goal that was met.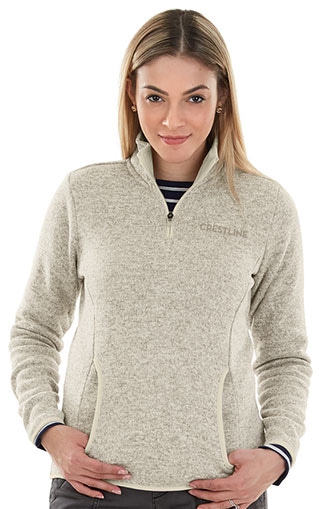 Win at Trade Shows and Events
It is important to put your best face forward when representing your brand at a trade show, conference, or other event, and corporate apparel is a great way to do just that. Custom printed apparel can help differentiate your team, express a mood, and make a visual statement at your trade show or event table. At the same time, consider a giveaway hat or t-shirt that attendees will be happy to take home and wear.
Custom imprinted or embroidered dress shirts, polos, and hats set our Crestline reps up for success, while also demonstrating some of what we offer to potential customers and business partners.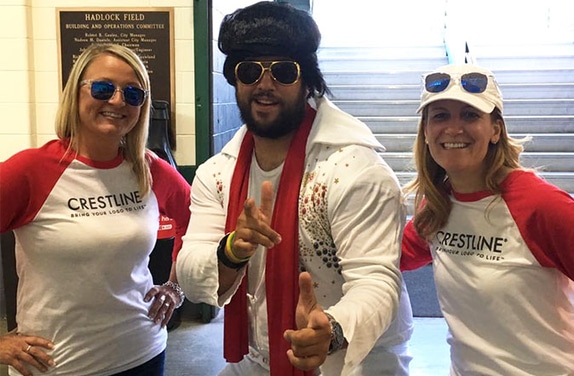 Popular Products People Want to Wear
Did you know that 80% of consumers own a promotional t-shirt? With so many different t-shirts to pick from, it can be hard to know which one is right for your specific needs. Custom tees are an affordable giveaway for both customers and employees. Their materials tend to give them durability and comfort. Most of our casual cotton t-shirts are available with multiple different imprint location options so you can customize the t-shirts exactly how you had envisioned.
Fleece jackets, vests, and rainwear are popular across all age ranges and appeal to both men and women. Cozy pullovers and knit hats are always in demand. Also make sure to capitalize on the latest trends in athleisure wear that can be worn while at work or at play! Current trends in athleisure include jogger pants for men and women, and performance tees for all ages, made out of moisture-wicking material. Browse the popular ActiveLife collection for sporty and comfortable pieces. Choosing a brand name such as North Face, Under Armour, and Nike will also be a virtual guarantee that your company's name will get displayed again and again, giving your brand maximum exposure.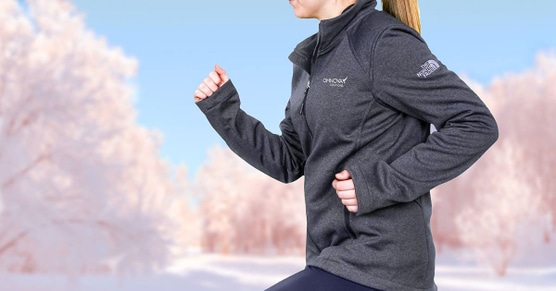 Explore Fun Designs & Imprint Methods
Choose an imprint method that will work well with your choice of stylish apparel while showing off your logo in an attractive way. The goal is to create a retail look that people will want to wear! Instead of using your traditional logo, consider creating an original design for your apparel order. Is it for a special event, such as a company outing, holiday gift for employees, or to celebrate a company anniversary or milestone? Create a custom design so that your event will be long remembered. The following methods are the most common for apparel, so choose the one that will work best for you!
Imprint Methods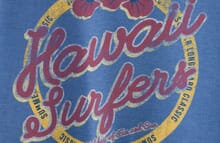 Screen Printing
a great option for soft fabrics, such as t-shirts, sweatshirts, and more.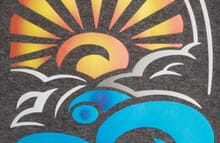 Heat Transfer
Artwork is transferred onto the apparel for a clean look, although not ideal for more complicated logos.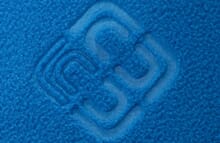 Emboss/Deboss
A distinctive 3D look with no color inks added. It will only work with certain materials.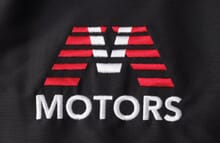 Embroidery
a long-lasting, high-quality look that works best with simple logos.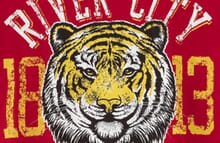 Digital Textile Printing
Primarily used for cotton and cotton/poly fabrics, this imprint method can produce realistic and detailed designs.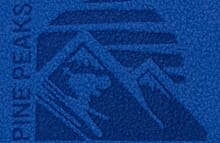 Laser Etching
This method creates an attractive tone on tone design with no color inks needed. This process only works with certain fabrics.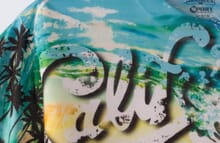 Dye Sublimation
an all-over color printing technique that works on polyester fabrics.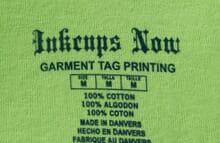 Pad Printing
Great for fabrics, pad printing can create a small and detailed design.
Crestline understands the importance of seeing and touching a product before buying it, and custom apparel is no exception. Take advantage of our "try before you buy" policy and order a free sample to present to your team. Just check out our extensive apparel selection, choose an item that catches your eye, fill out a brief form, or give us a call at 1 (866) 488-4975. A Crestline Promotional Products Expert will personally assist you to get you a sample of the item you are interested in.
Visit one or visit all of our other Promotional Products in the Wild series here: