Promotional Products in the Wild:
7 Examples of Branded Merchandise That Actually Sells
published: May 21, 2019 | updated: September 10, 2019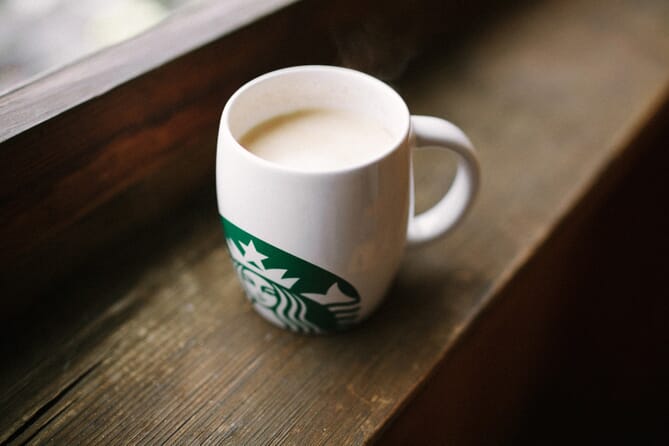 When you think about promotional products, you probably think of items that are either given out as free gifts or thrown in with purchases.
But what if we told you there's a way you can gain exposure through promotional products while simultaneously boosting your profits?
That's precisely what branded merchandise can do for your company.
Here, we'll show you how companies of all kinds are creating branded merchandise and white label products their customers are actively seeking out and purchasing.
Read on to learn about seven examples of profitable branded merchandise:
Let's get started.
1. Starbucks: Color-Changing Cups
Let's start with Starbucks' new color-changing cups, which are not only selling fast but driving fans into a downright frenzy.
The fact that these logo-emblazoned cups look great on social media is part of their draw. In fact, the hashtag #starbuckscolorchangingcup has been used in nearly 400 Instagram photos at the time of writing.
These cups have proven so popular that many locations are completely sold out, USA Today reports. To capitalize on the shortage, some customers are reselling their cups for exorbitant prices online.
For the sake of Starbucks shoppers everywhere, we hope the company is planning a restock ASAP.
Want to give your recipients a color-changing cup imprinted with your logo? Check out our vibrant options.
Image source: Starbucks
2. Dunkin': Donut-Scented Lip Balm
The fast food chain formerly known as Dunkin' Donuts is branching out from coffee and donuts: Dunkin' launched donut hole-scented lip balms in April 2019, and they're making big waves already.
The eye-catching balms have received favorable publicity from publications like Allure, Delish, People, Popsugar and more, and plenty of fans are sharing their purchase on Instagram:
<div class="img-responsive-hero">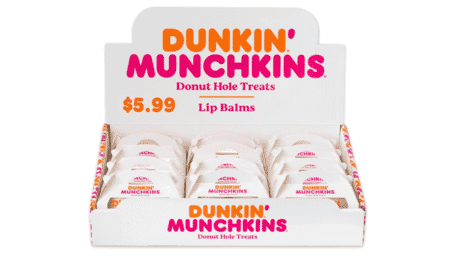 Image source: Dunkin'
Dunkin' donut holes and beauty products may seem like an unlikely combination, but the most successful branded merchandise is sometimes the kind that customers don't even know they want.
Feel like following in Dunkin's footsteps? Take a look at these custom lip balms.
3. Hard Rock Cafe: City T-Shirts
It's not often that branded merchandise from tourist attractions gets popular, but that's exactly what happened with Hard Rock Cafe's famous city t-shirts.
Perhaps it's because the logo is just so undeniably stylish—after all, it was designed by Alan Aldridge, the artist behind some of The Beatles' album covers. Or, maybe it's because the t-shirts' city names create a feel of local identity.
Either way, these t-shirts are popular all over the world. According to Mental Floss, it was all a happy accident: The cafe made t-shirts for a British soccer team and passed out the extras to local residents. The t-shirts became an instant hit, and the rest is history.
If you're feeling inspired by Hard Rock Cafe's sought-after merch, create some branded t-shirts your customers will love.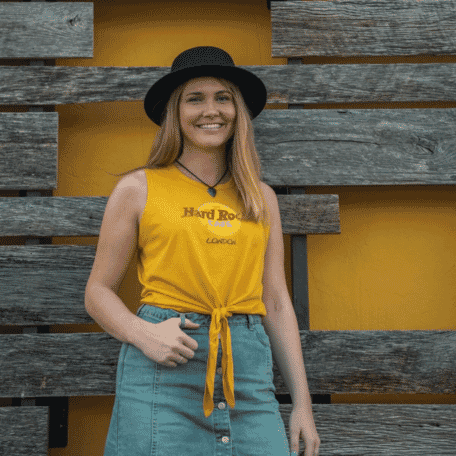 Image source: Shop.HardRock.com, "Heritage Women's Classic Logo Tie Up Tank"
4. Disney: Mouse Ears
Branded merchandise can not only sell, it can grow in popularity for more than 50 years — just look at Disney's iconic mouse ears.
First introduced in the 1950s for cast members of "The Mickey Mouse Club,"the mouse ears are an excellent example of a brand creating demand for its merchandise before it's released.
By the time the mouse ear hats were made available to consumers, legions of "The Mickey Mouse Club" viewers were already primed to make a purchase, according to DisneyExaminer.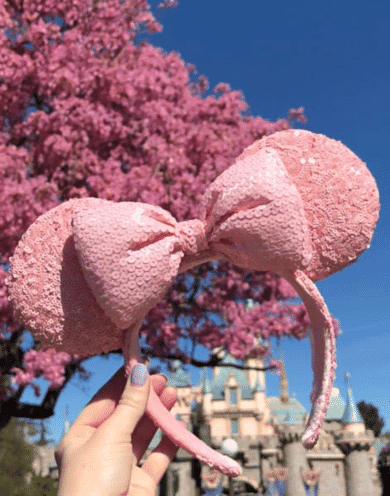 Image source: ZiggyKnowsDisney.com, "Millennial Pink Minnie Mouse Ears and Spirit Jerseys Coming in April to Disney Parks"
Today, the beloved hats and headbands are a social media sensation. On Instagram, the hashtag #mickeyears has over 500,000 posts at the time of writing, #minnieears has more than 400,000 and #mouseears has nearly 300,000.
If you want to create your own take on the iconic mouse headbands, just contact us and let us know what you're thinking. Even if the product you want isn't available on our website, we'll work with you to make it happen.
5. Blue Bottle Coffee: Coffee Accessories
Local businesses, take note: you don't have to be a massive corporation to successfully sell your branded merchandise. Case in point: Blue Bottle Coffee's merchandise, which includes aesthetically-appealing travel mugs, tote bags, carafes, books and more.
Founded in 2002 in Oakland, Calif., Blue Bottle Coffee quickly became a local hotspot. Today, it has expanded to six U.S. locations, as well as four in Japan and Korea.
Perhaps the company's limited number of locations is part of what makes its merchandise desirable to customers: With a travel mug or tote from Blue Bottle, customers are representing a smaller chain that may be seen as more "authentic" than a corporate giant like Starbucks.
For evidence of the popularity of Blue Bottle's merchandise, just take to Instagram, where the tag #bluebottlecoffedripper has nearly 200 posts at the time of writing.
Take a cue from Blue Bottle and create custom tote bags, travel mugs or coffee mugs for your customers.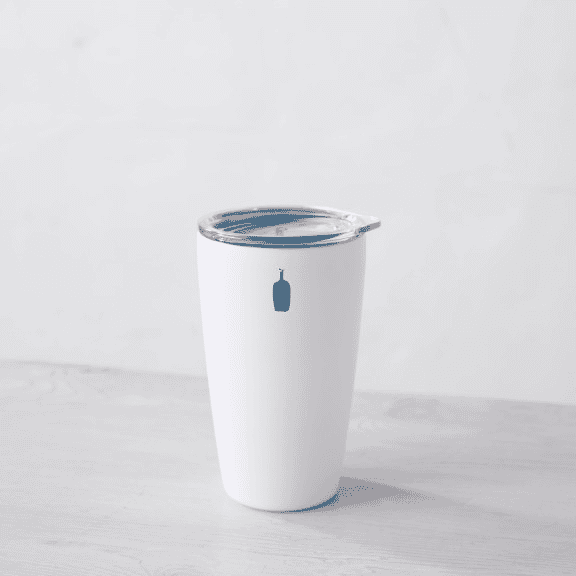 Image source: BlueBottleCoffee.com, "MiiR Commuter Cup"
6. Gino's East: Pizza-Themed Swag
Long-standing history goes a long way when it comes to covetable merch.
Pizzeria Gino's East has been a Chicago staple since it was established in 1966. While it currently has multiple locations around the U.S., the Chicago location is still regarded as a must-go spot.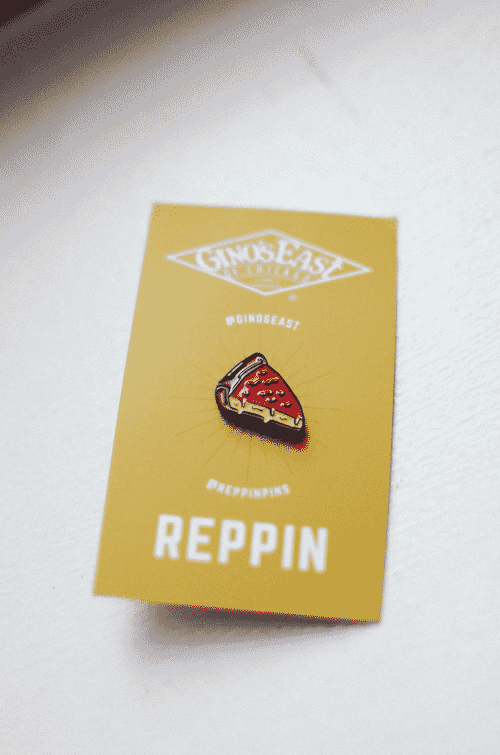 Image source: Swag.GinosEast.com, "Deep Dish Enamel Pin"
On the Gino's website, a variety of merchandise is available for purchase, from enamel pins like the one pictured above to subtly branded t-shirts like this one: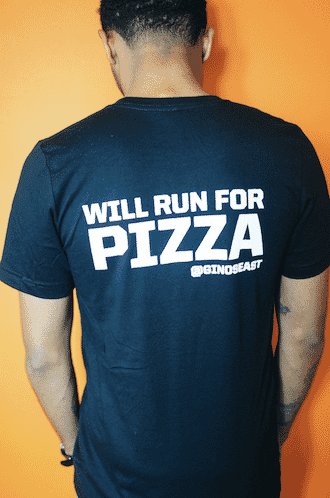 Image source: Swag.GinosEast.com, 'Will Run For Pizza' Tee
Looking to sell your own branded apparel? Take a look at our vast selection of custom t-shirts.
7. Angel City Brewery: Beer-Tastic Merch
As the craft beer industry has exploded, so too has the beer enthusiast's desire for brewery-specific merchandise.
One prime example is Angel City Brewery, a well-loved Los Angeles-based craft brewery. In addition to the swag they offer for sale at their downtown LA pub, they also allow customers all over the country to purchase their branded items online.
The popularity of independent beer makers' merch amongst locals and tourists alike is great news for local breweries, distilleries and wineries everywhere.
With beer tourism booming in cities from Oregon to North Carolina, it's clear that customers' thirst for both great ale and local promotional products won't be drying up anytime soon.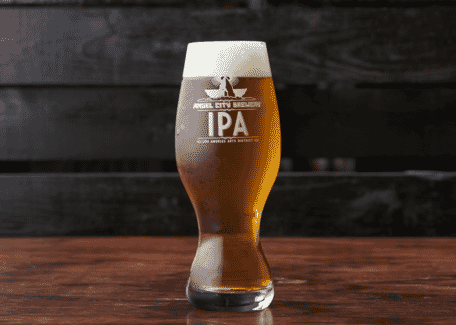 Image source: Angel-City-Brewery9.MyBigCommerce.com, "IPA Glass"
To create your own custom beer-themed merch, start by browsing our selection of beer and wine products.
Whether your company is small or large, you don't have to just give away your branded merchandise and white label products for free. With an appealing design, recognizable branding and a loyal customer base, you can create travel mugs, t-shirts, coasters and more that shoppers will love.
Who knows—with a little luck, they might just fly off the shelves.