It's Easy to be Green:
FAQ About Eco-Friendly Promo Products
published: May 31, 2020 | updated: February 07, 2023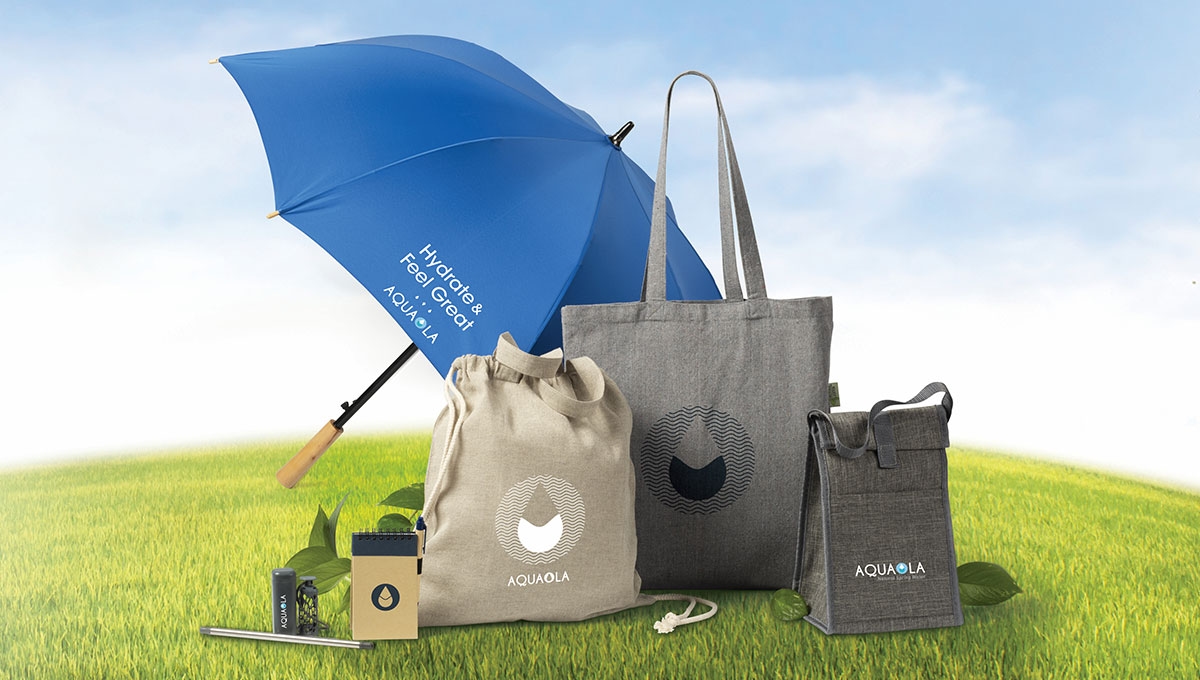 April 22, 2023 marks the 51st commemoration of Earth Day, making this time of year the perfect opportunity to reflect upon and identify ways to reduce our environmental footprint. Promotional products may not be one of the first things that comes to mind when you think about ways to eliminate unnecessary waste and embrace more sustainable business practices, but we'd argue that they should be. With so many affordable and practical options to choose from and so many ways to make a difference, there is sure to be a natural fit for your next gift, giveaway, or merch purchase. Read on as we address some of the most common questions regarding eco-friendly promotional products.
Q: What are my eco-friendly product options
A: There are a few major routes you can take when it comes to environmentally conscious promo products.
You can buy promotional products made of recycled materials.

You're likely already familiar with renewable materials like recycled cotton and bamboo, but that's just scratching the surface.

You can buy promotional products from brands who donate a portion of their sales to non-profit organizations who help the environment.

1% for the Planet: 1% of sales from these EcoSmart products are donated to philanthropic efforts, like building wells to provide consistent clean drinking water and planting trees.
Welly: 1% of all Welly Water Bottle sales go to charities that build wells and bring a consistently clean drinking water supply to areas that need it. The 18 oz Welly® Traveler Copper Vacuum Bottle features a natural bamboo wrap on the bottom and can keep beverages for at least 12 hours.
Other brands that donate a percent of sales to help environmental causes include Miir®, Corkcicle®, and Modern Sprout®. MiiR® is also a certified b-corp brand, a certification validating their social and environmental performance. Shop other b-corp promotional products such as lip balms and produce bags.

You can buy reusable promotional products that make it easier to avoid disposable plastics, like single-use straws, bottled water, disposable cutlery, and plastic grocery bags.
Lightweight, flat, and easy to mail eco-friendly products perfect for direct mailings help you engage customers without using excessive petrol in shipping.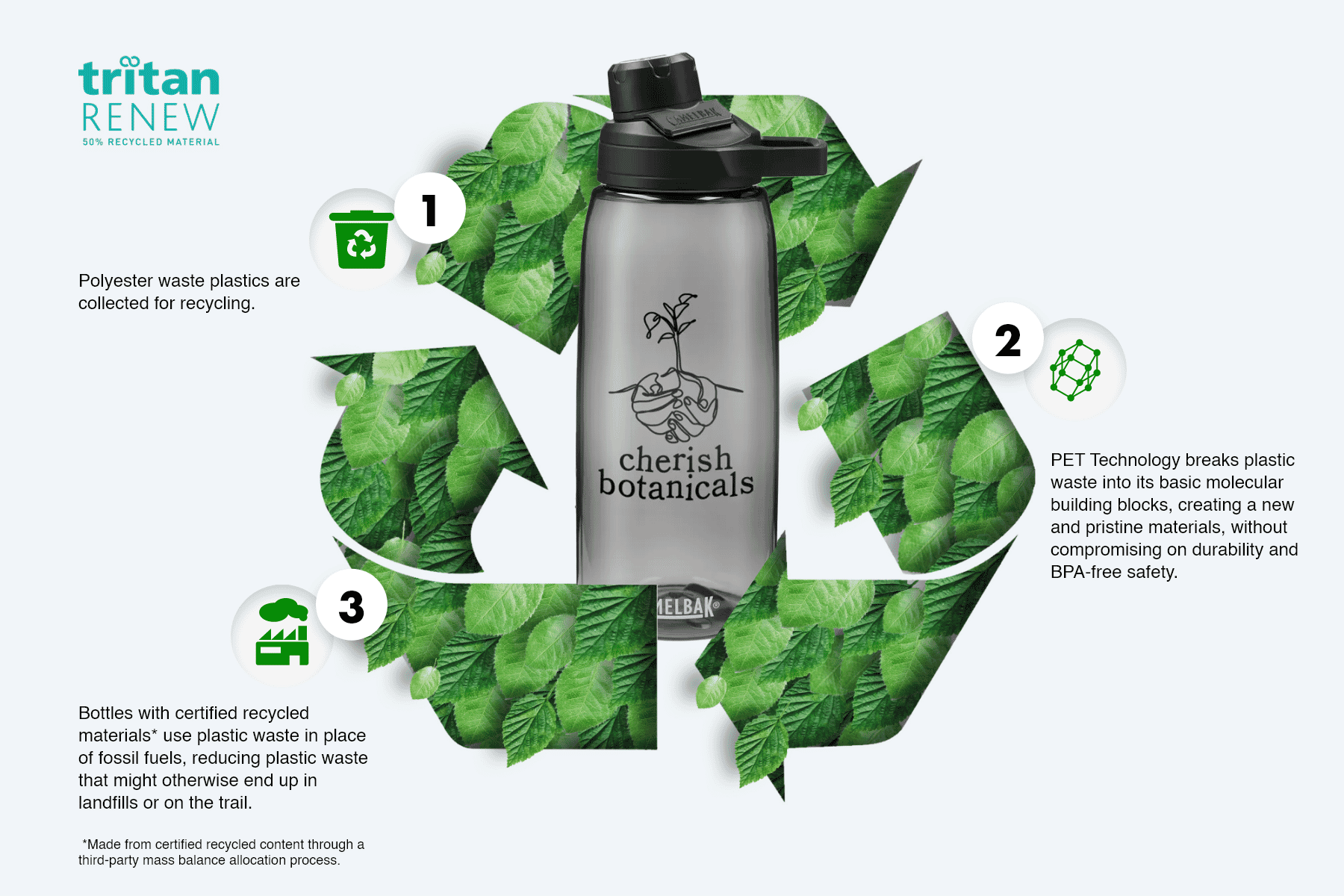 Q: Why do we need to use eco-friendly products?
A:We'll let the numbers speak for themselves:
While these statistics are daunting, reversing the damage starts with small steps in the right direction. One person bringing their own bags or packing their lunch in reusable containers may seem futile, but when practiced habitually over the course of a year, the impact is substantial.
Q: What are the benefits of going green for my brand and business?
A:Choosing promotional products made from recycled materials, products intended to replace single use plastics, and products from companies who champion environmental causes sends a strong message to your organization's stakeholders about your values and priorities.
Unite and inspire employees: With a shared interest in environmentalism, employees can come together in support of a cause bigger than business goals. They'll feel proud to work for a company that cares about the world and gives back, and they'll likely share this pride throughout their home communities.
Attract new business: By publicizing sustainability initiatives, you may attract new clients, business partners, or community members who appreciate and align with your mission.
Save money: If you give a one-time gift to your employees like a durable set of reusable cutlery or a reusable coffee mug, you eliminate the need to buy single use plastics for your office break room or cafeteria.