How to Start a Corporate Wellness Program + 32 Inspiring Ideas to Get You Started
published: November 12, 2019 | updated: April 17, 2023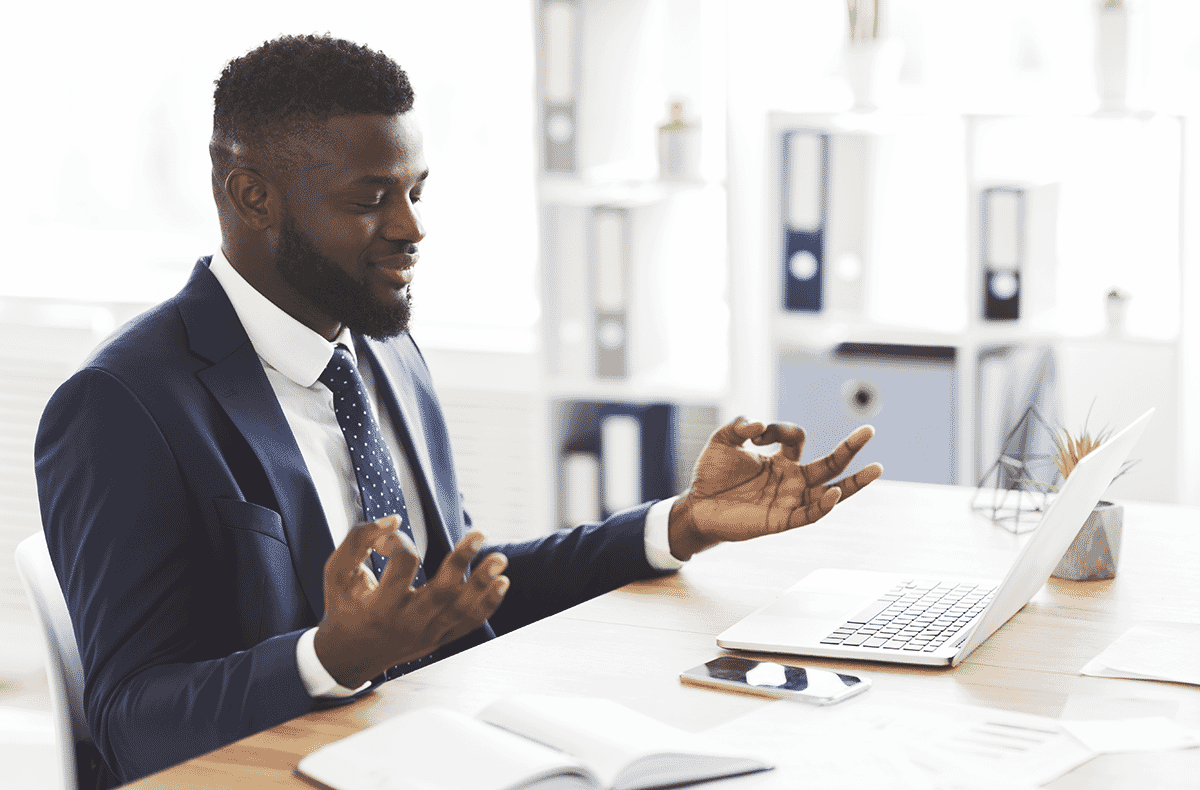 As the value of a healthy lifestyle becomes increasingly clear, a growing number of companies are supporting their employees with wellness programs. 53% of workplaces offered some type of health promotion or employee wellness program as of 2020.
Such programs can do much more than help employees get in shape. As stated by the U.S. Office of Disease Prevention and Health Promotion (ODPHP), employee wellness has the following benefits to offer:
Reduced health costs for both employers and employees.
Increased employee productivity.
Physically active employees are healthier overall.
Wellness programs can inspire positive lifestyle changes.
Small business owners can take advantage of tax incentives for wellness programs.
But how should companies go about creating their own employee wellness program from scratch? Read on and find out! We will share everything you need to know to start an employee wellness program that will make your workplace healthier and more productive.
First Steps
To get the ball rolling, start by evaluating what you already have in place. Almost all companies have things in place that help to promote healthy lifestyles, wellness activities and promotion of heart health. Make a list.
Next, create a tracking method to monitor what works and what doesn't. Down the road, your company will be able to validate the return on investment for activities.
Also be sure to track the direct and indirect time and resources needed to help support your employees. This will help to budget and guide your company in supporting the employees' health and wellness as programs evolve.
Specifically, you should measure and record:
Lost time from work.
Happiness levels.
Productivity.
Injury rates.
Blood pressure values.
Stress levels.
Healthcare utilization and costs.
Any other relevant benchmarks.
Be sure to document those things before your wellness program is put in place, so you can get a baseline of your employees' current health and monitor their progress over time.
Gather Employee Input
Poll or survey your employees to get their input. Ask them open-ended questions like:
What prevents you from eating healthier?
What prevents you from being more active?
How can our company help support you to be healthier?
How can our company support your cardiovascular health?
You can learn a lot about your employee population by getting their answers to these questions. They might have ideas right up front that can help you target and adapt just for them.
If, for example, several employees come back and say something like: "I would love to walk on my breaks but there is no safe place to do that," you could start by creating well-lit walking paths in and around your workplace or building."
Evaluate Resources
Before your employee wellness program kicks off, look at all available resources. These don't have to be strictly monetary resources, either.
Are there free community resources you could bring into your business? Or could you have guests come and offer suggestions on ways to encourage heart health and wellness at your location with little to no cost or excess time commitment?
To get your wellness program started, consider bringing in folks for Lunch-N-Learns or wellness talks. Starting with education is a big deal. No one can make healthy lifestyle changes without first being educated.
Start Small
During the first stages of your wellness program keep things simple and start small to encourage forward momentum. When an employee feels empowered to make small, impactful, healthy decisions they get instant gratification by having success without much initial effort.
Once that happens, they get encouraged to make more and more healthy decisions and lifestyle changes and the forward momentum begins to increase. Changing our behaviors takes a lot of patience and time and can be discouraging for employees that feel powerless and overwhelmed by their health issues. By starting small and inching forward in a meaningful and impactful way, you can help your employees make lifelong healthier choices instead of quick temporary fixes. Making a big healthy choice involves many, many little ones along the way.
The European Society of Cardiology (ESC) agrees with her. They state that just 15 minutes of daily exercise is associated with a 22 percent lower risk of death. So, even the smallest changes can help your employees become healthier over time.
Make It Easy and Engaging
As your wellness program continues, spread out the resources available to the employees. Begin to offer more and more opportunities for employees to take charge of their own personal health and wellness. This is a multifaceted approach, offering a variety of engaging activities at various times during the day. For instance, offer wellness activities onsite and offsite or offer activities throughout the day so that those who could not attend in the morning could do it in the afternoon.
Your goal is to keep it easy and convenient for them to participate and stay engaged. After all, people who have easy access to exercise facilities are more likely to engage in physical activity, according to a 2017 systematic review of various studies.
Make It Fun
Don't forget to keep it fun, too. Employees will be more engaged and apt to make healthier choices if they enjoy it.
Hosting an activity like a 5K walk or run. There, break into teams with funny names and colors and give everyone a small prize, such as a personalized water bottle or t-shirt, to everyone that participates. (This is where it gets fun for your brand to shine.) Or, you could hold a Bowl-a-thon and raise money for a local charity or new basketball hoops in the company parking lot. Take pictures, promote it to the local newspapers and magazines and to your peers. Post them on company social media. Show businesses what fun you had doing a healthy employee activity and inspire others.
Improve Workplace Culture
Your workplace culture has a monumental impact on employees' health and habits. If the 'culture' is to work late, eat at your desk and hold pizza meetings, well, that's what you get from your employees. On the other hand, if the culture is to encourage employees to walk during breaks, stretch frequently and use a make-your-own-salad bar during a lunch meeting, then, that's what you'll get instead.
One great way to change your workplace culture for the better is to start at the top and get upper management involved in all wellness activities. If they see management setting good examples on a regular basis, employees will be more likely to get engaged in their personal health and wellness journeys. For example, if your manager leaves their desk to walk outside on breaks, this shows employees that it is not only okay, but encouraged, promoted and valued for them to do the same.
Invest In Your Employees
Lastly, but most importantly, invest in your employees. Show them you care, give them the tools and resources they need to be successful and empower them to take charge of their own personal health, and they will.
It's a win/win. Everyone wants to be healthier and lower their cardiovascular risks but it's a lifestyle that requires long-term change. Remember, it's a marathon, not a sprint.
32 Awesome Employee Wellness Ideas
Now that we've covered how to get your employee wellness program up and running, take a look at 32 ideas you can use to make your program the best it can be.
Bi-weekly blood pressure tests.
Onsite fitness classes such as Zumba, step aerobics and yoga.
Lunchtime education programs that cover topics like blood pressure management, triglyceride management, improving HDL ("good") cholesterol, lowering LDL ("bad") cholesterol, healthy eating and more.
Healthy food catering on special days. When the company is picking up the tab for lunch and snacks, choose healthy items to make it easier for associates to stick to their plans. After all, most of us are actively trying to eat better.
Onsite fitness center/gym available for employees and guests.
Onsite nursing services with one-on-one health coaching to review cholesterol, blood pressure and other health markers with employees and formulate health plans accordingly.
Stretch breaks to encourage movement throughout the day.
Sit/stand desks which promote standing throughout the day to improve circulation and cardiovascular health.
Offer incentives to quit smoking, as well as support like free health coaching and one-on-one nurse consultations. Include reimbursement for nicotine replacement therapies.
Encourage and host several offsite and onsite community activities that are focused on improving cardiovascular health and promoting physical activity. For example, employee teams for 5K races, walk or run activities and company-sponsored teams for the American Heart Association's Heart Walk.
Celebrate American Heart Month each February by selling heart-themed items to benefit the American Heart Association and promote heart-healthy activities.
Start a walking or running club that meets once or twice a week to encourage physical activity.
Start a weight loss support group that meets weekly to promote healthy eating, physical activity and weight loss.
Send out monthly wellness newsletters that include upcoming events and health tips.
Provide free biometric health screenings and blood tests, and offer yearly incentives to lower cholesterol and blood pressure.
Designate a wellness or relaxation area (a calm space to get away). Equip it with things like relaxing seating, a ping pong table, a hammock or a Nintendo console.
Stress-relieving activities and lunchtime education programs about stress management.
Free breathing and meditation activities during and after work.
Map out a well-groomed walking path around the perimeter of your building that is one mile in length. This will give employees a safe place to walk loops during breaks.
Give employees points for participating in healthy activities such as blood pressure checks, weight loss and cholesterol checks. Each month, those points can be cashed in for rewards like gift cards and other prizes.
A library of health-related books that are free for employees to borrow. These books should have information on topics like healthy lifestyles, nutrition, healthy cooking, stress management and blood pressure management.
A personal trainer who is available at the onsite fitness center on a scheduled basis.
A massage therapist who is available once per week for scheduled onsite chair massages.
Onsite disc golf with weekly group practice and coaching.
A basketball hoop in the parking lot with free basketballs for employees to use before work, after work or during breaks.
Onsite wellness coaching activities with both group and one-on-one sessions.
A private Facebook group for employees to share healthy cooking, nutritious meal ideas and physical activities during and outside of work hours.
A seasonal onsite farmers market where employees can purchase fresh, local produce.
Healthier choices in your cafeteria or break room so employees won't have to run out for pizza or hit the vending machine.
Group meditation onsite once per week.
A meditation room with comfortable bean bag chairs, available guided meditation recordings and adult coloring books.
An onsite wellness coach to support employees on their health and wellness journeys.
With these, you have great ideas to help start a wellness program that will keep your employees healthy and happy for years to come. Looking for fun promotional products you can brand and use in your wellness programs? Browse our full selection of health and wellness items.