7 Ways to Create a Happy Workplace
for Your Employees
published: August 9, 2023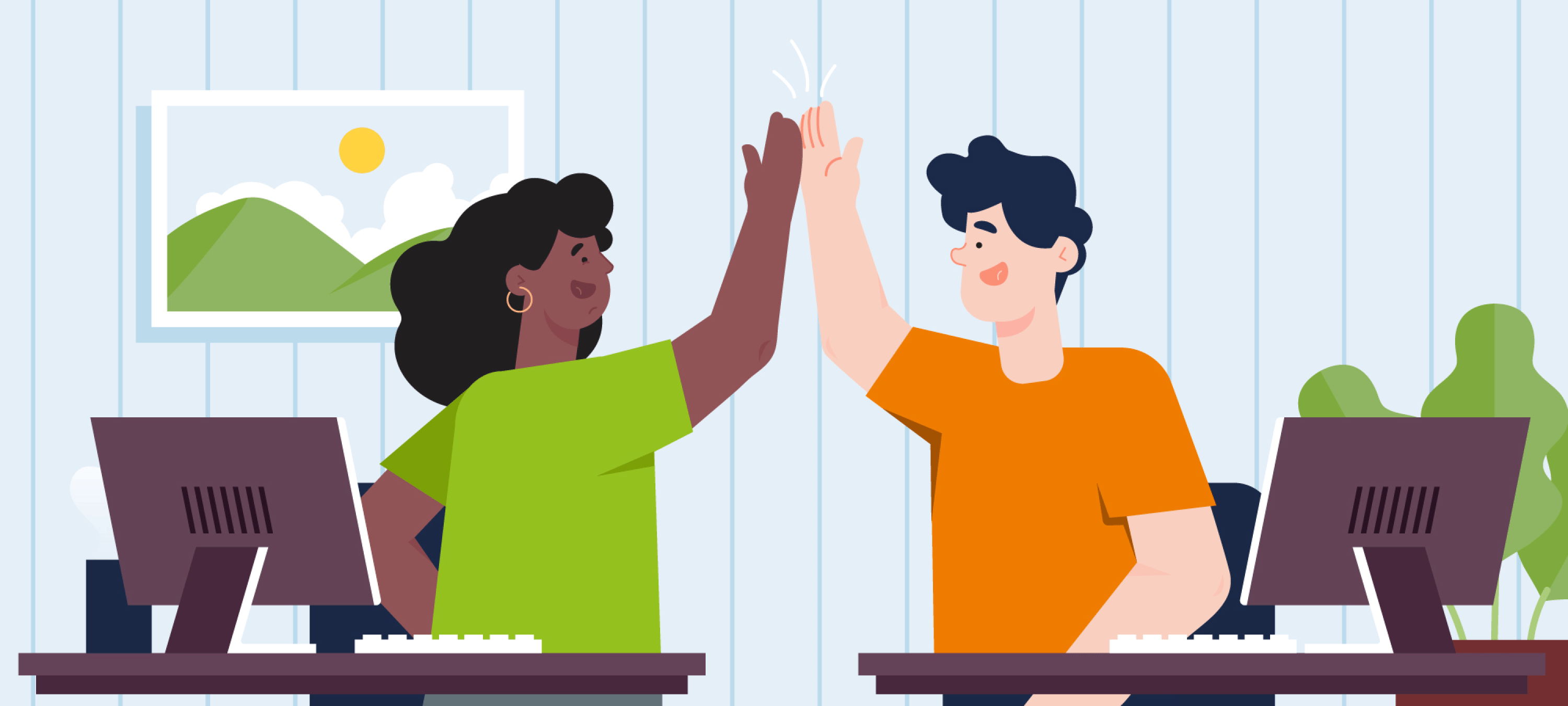 What would you say if you had to describe the overall vibe of your workplace? Are your employees motivated and productive? Or maybe you've noticed an upsurge in negativity and office gossip? Perhaps even unprecedented turnover?
Creating an inclusive, happy office space where all employees feel seen and heard will have a halo effect across your company. From an increase in morale and engagement to higher productivity levels, creating and maintaining a positive work culture should remain at the top of your company's priorities. Research tells us there's a strong correlation between employee happiness and higher productivity and profits
Not sure what steps to take to boost your employees' happiness? Keep reading – we'll cover seven of the best ways you can create a happy office environment so that you can retain your top talent for the long haul.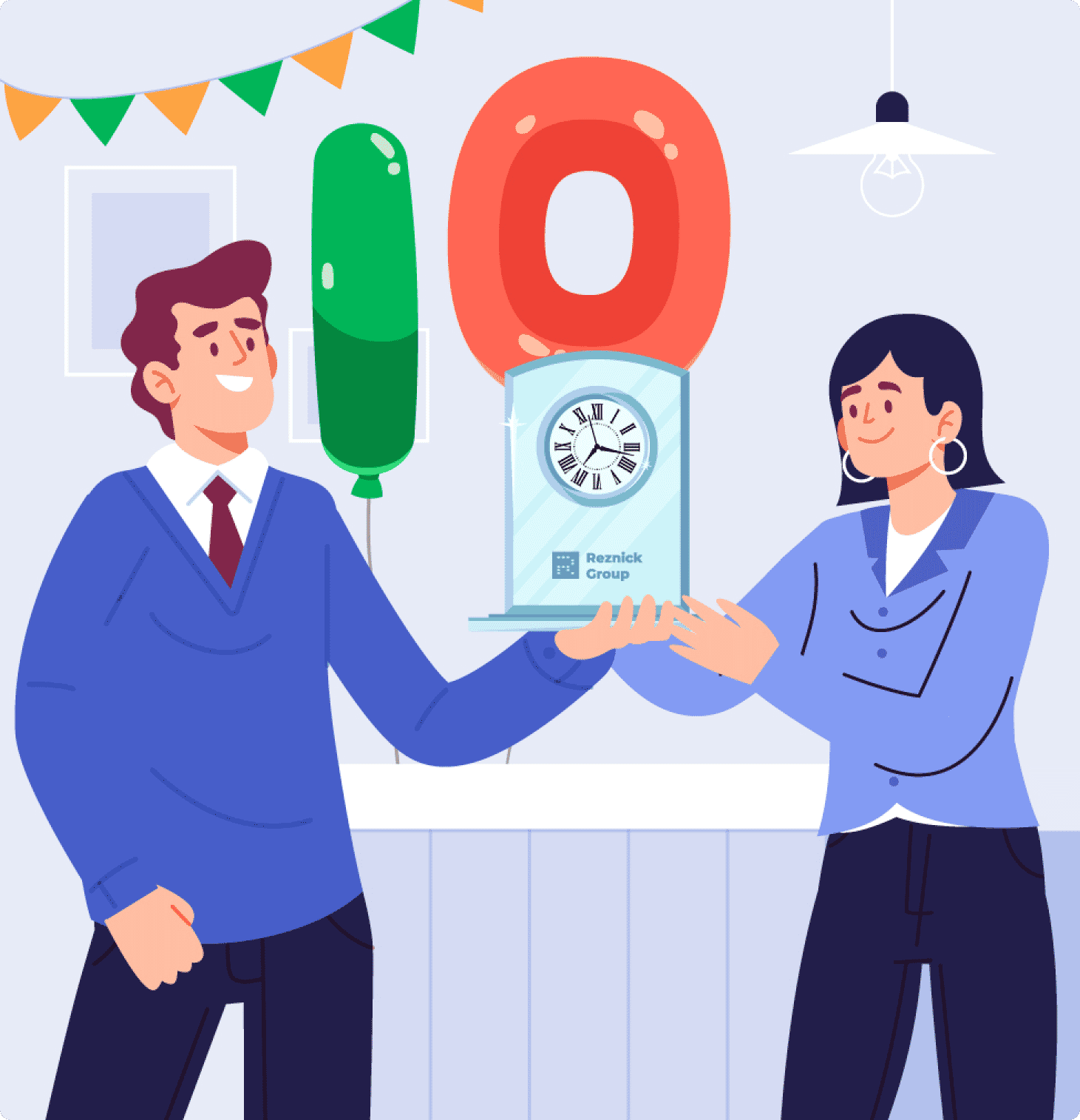 1. Celebrate Your Employees' Work Anniversaries & Other Milestones
Who doesn't like to have their hard work and achievements recognized? Remember your school years and how good it felt for your teachers or the principal to recognize and reward your high grades or hard work?
Your employees are no different, and it costs nothing to acknowledge your employees' achievements and milestones. A Gallup poll tells us that practicing employee recognition will reinforce your team's "sense of meaning and purpose."
When employees feel valued, they're more likely to remain motivated and produce their best work.
Some of the top creative ways to recognize (and celebrate) your employees' successes include:
Surprising them with self-care gifts to encourage healthy down time
2. Prioritize and Encourage a Positive Work-Life Balance
It's impossible to sustain a happy office environment when employees feel overworked and stressed. After all, they're your company's most valuable asset. Because of this, you'll want to invest in employee health and wellness in and out of the office.
By committing to employee-driven work-life balance initiatives, you can turn your brand's frown upside down with the following ideas:
Encouraging frequent breaks
Offering flexible work arrangements, such as hybrid or work-from-home (WFH) opportunities
Modeling pro-work-life balance behavior by not answering emails off the clock or responding to non-emergent issues during personal time off (PTO)
Supplying your team with customized health and wellness products
Seeking feedback from your employees and finding ways to implement their suggestions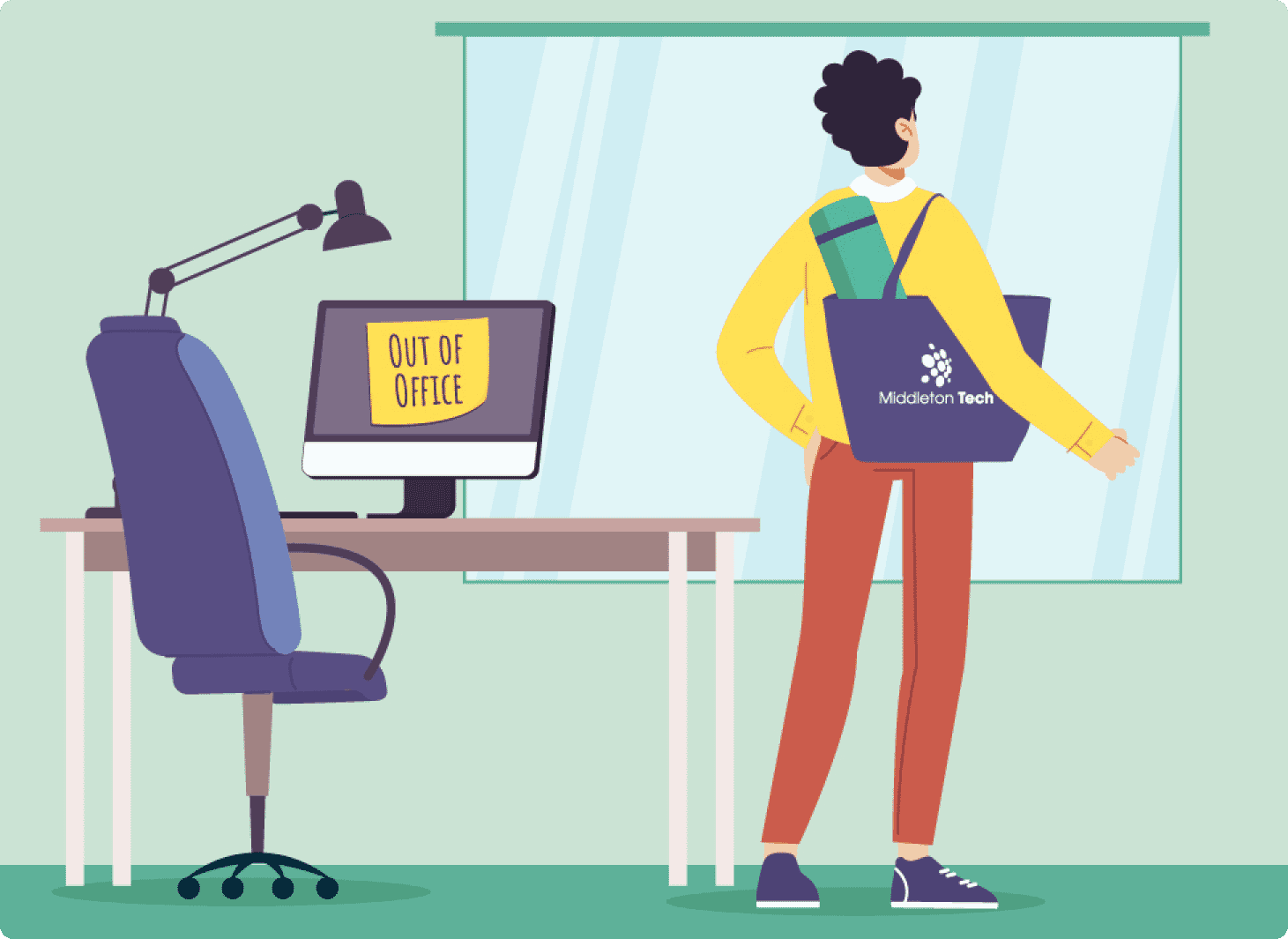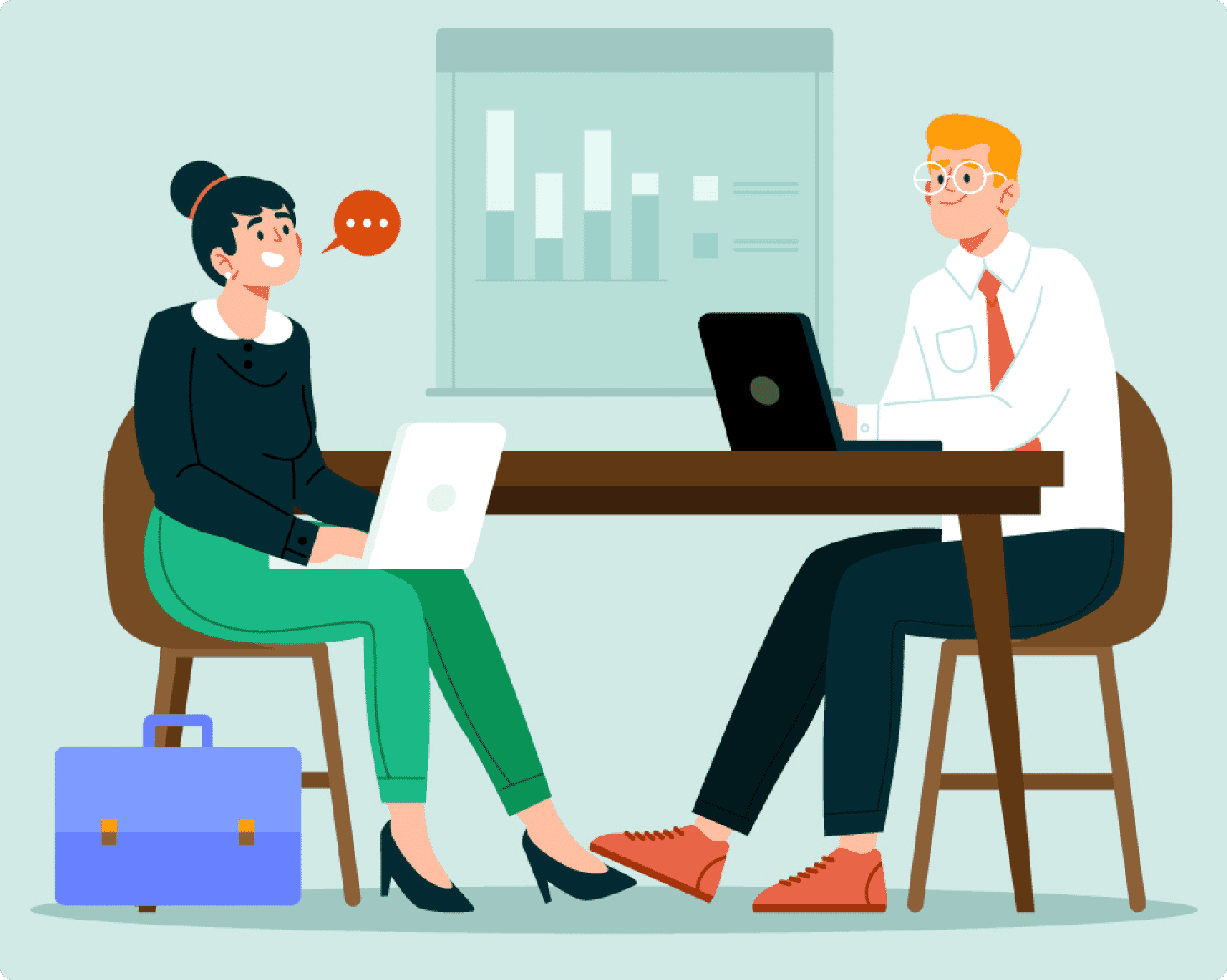 3. Promote & Maintain Open Communication
Employees want to feel that their voice matters. Without an effective communication model (or channels), employees may not self-advocate or speak up about unmet needs. And the effects of poor internal communication are far-reaching, starting with basement-level morale and lack of motivation.
Keeping an open-door policy and listening to your employees' concerns while encouraging open feedback can get your team running like a well-oiled machine. Consider following these tips to keep workplace communication healthy:
Listen to employee concerns with an open mind and practice empathy to understand where they're coming from
Set up individual appointments or one-on-one lunch meetings to get to know your employees on a deeper level
Encourage regular feedback
Accommodate your employees' communication style by offering a diverse range/omnichannel communication approach that makes them feel comfortable (i.e., Slack, Zoom, email, telephone, private face-to-face meetings, etc.)
4. Ensure Employees Have Access to Resources to Fulfill Their Job Duties
Giving your team extra resources or support to help them fulfill their job duties and responsibilities will set them up for success. You might be thinking that your employees already have what they need – but it's vital to go beyond this and ask your team if there are resources you could provide to make their work lives even more efficient and more productive.
In addition to taking care of their office and technology supplies, we recommend reflecting on the following factors when determining what your employees need to deliver their best work:
Ask your employees directly what they need to perform at their best and then implement their suggestions or consider mutually acceptable alternatives.
Accommodate their work style with customizable workstations, such as ergonomic desks and more.
Consider offering your employees stress-relieving products to help their workday run smoothly.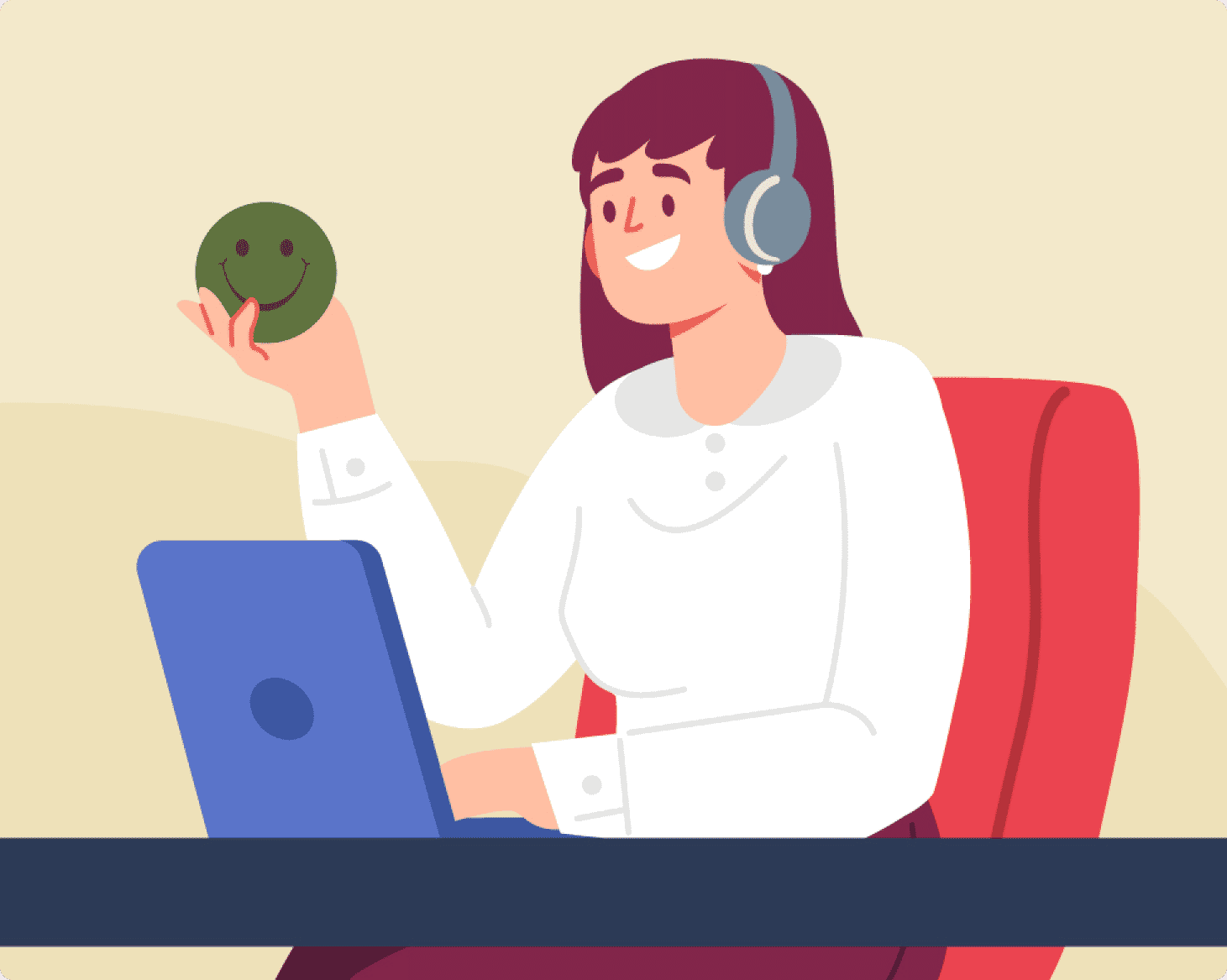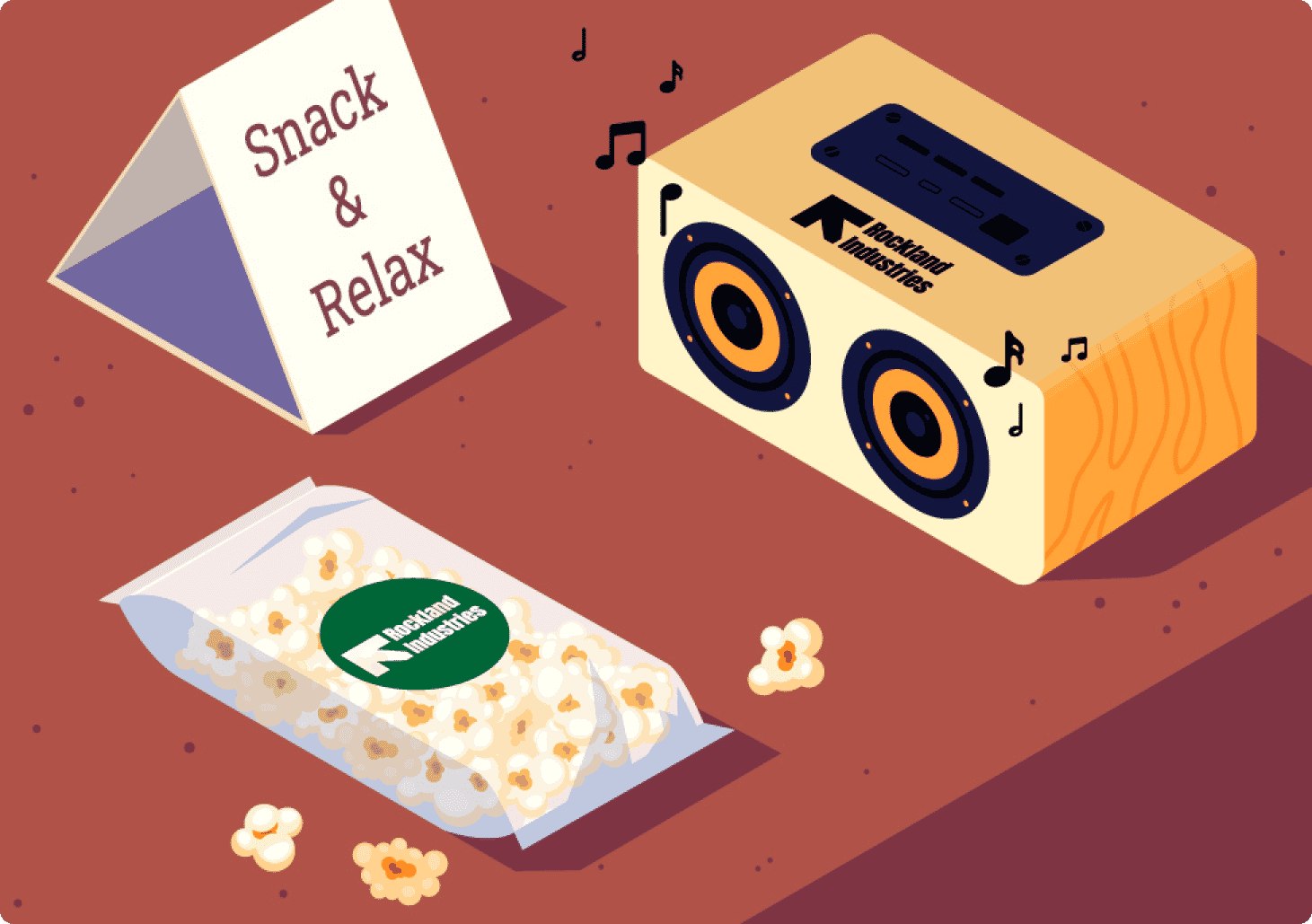 5. Designate Office Space for an Employee Wellness Area
No doubt your office has an employee breakroom to encourage your team to disconnect during their breaks. You could show your commitment to their health and wellness by sprucing up that space with the following:
A wide selection of office snacks and a refrigerator stocked with their preferred beverages
A massage chair to relieve tension
Displays of personal care products they may need during their shift
Play mindfulness videos on your TV or relaxing music to take the edge off a stressful day
Offer a sound system loaded with guided meditations, and mats for yoga and stretching
6. Incentivize Goal Setting, Resilience, & Collegiality
While we can debate until the end of time about whether employers should incentivize or reward their employees for doing what's expected of them, the fact remains that incentives are invaluable. If you feel uncertain about how to give an incentive to your employees without breaking the bank, take a look at the following budget-friendly solutions: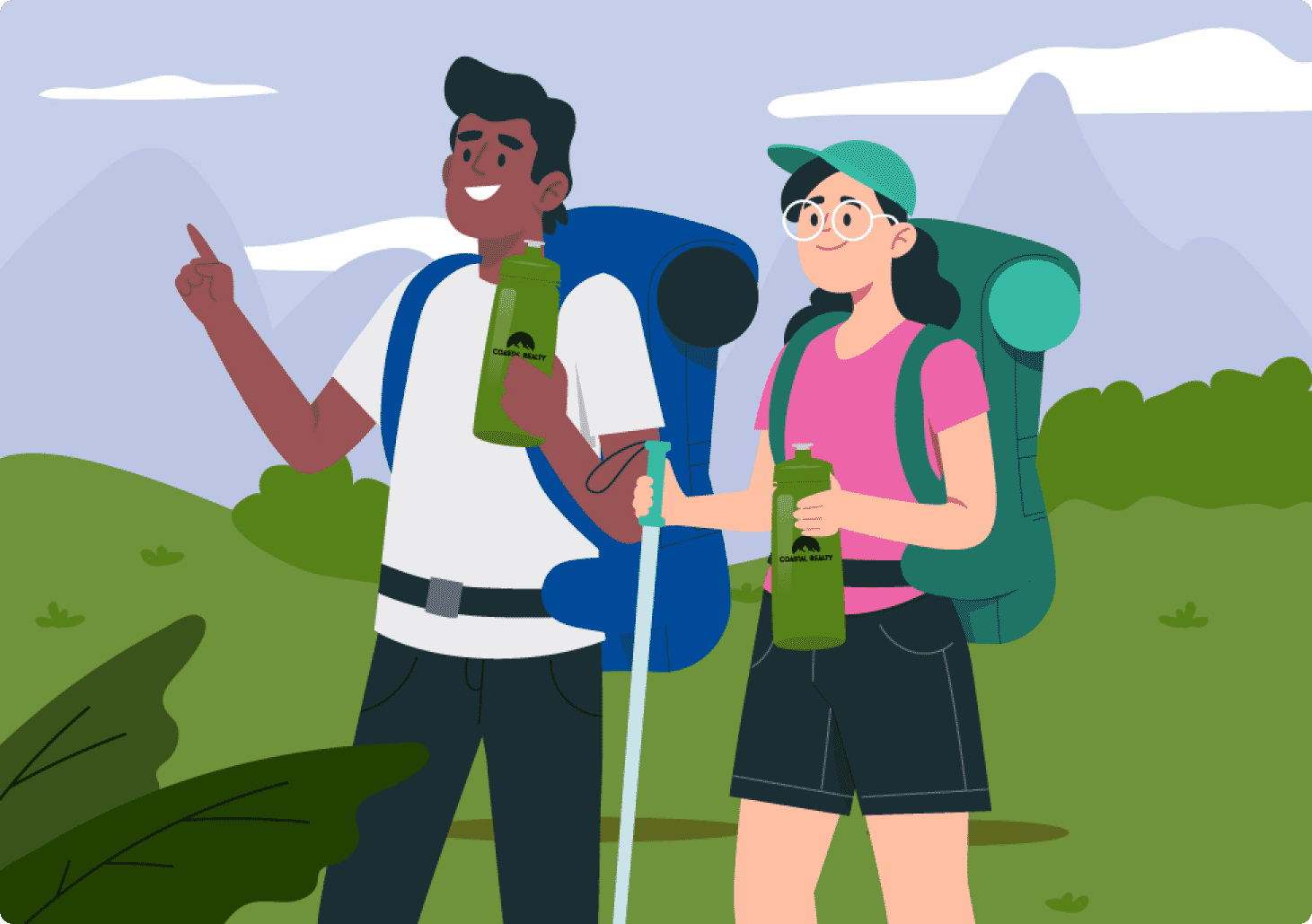 7. Create a Stronger Community with Branded Attire
Did you know that Mark Zuckerberg, Bill Gates, and several other successful business professionals wear the same type of outfit day every day? If you're wondering why they do this, the answer's simple — to increase productivity by eliminating the inessential — in this case, by keeping decision fatigue at bay.
Supplying your employees with customized apparel can simplify their lives while also building a stronger sense of community. Plus, they'll represent your brand everywhere they go!
Consider outfitting your team with some of the following branded attire:
Give Your Employees the Happy Office Environment They Deserve with Crestline
You want your employees to look forward to time in the office. After all, they're spending approximately one-third of their day there. It's no secret that the workplace can influence their morale and overall outlook in positive and negative ways. They take that influence with them back home, and everywhere they go. So, if toxicity is fumigating your office, it can have a negative impact on your employees' health and wellness, too.
As for the fallout from this? The simple answer is you, your employees, and your bottom line can't afford it.
By making simple yet effective changes, you can create a happy workplace that will leave your employees feeling engaged and satisfied.
Crestline offers a diverse selection of products that will give your employees the happy office space they need. We invite you to contact us today to see how easy it is to maintain the workplace your employees deserve, so that they can continue giving your company their best effort!