Encouraging Word-Of-Mouth Marketing with Promotional Gifts & Giveaways
published: November 11, 2019 | updated: May 15, 2020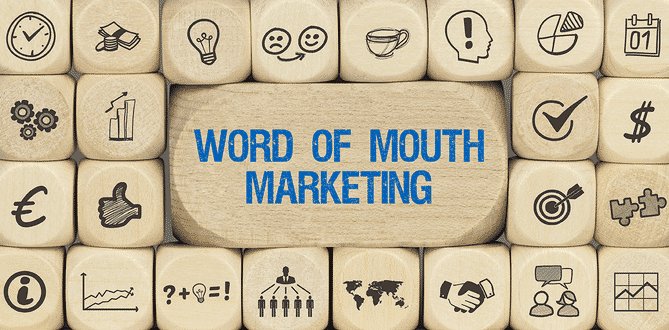 Definition of Word of Mouth Marketing (WOM)
Even if you are not a marketer, you are probably no stranger to this term. Word of mouth marketing is the natural conversation about your business and your message between a customer and another person or group, either spoken out loud or documented somewhere on the internet. This act is one of the strongest forms of customer acquisition, and it is important for businesses of all sizes.
Word of mouth is so effective because of its credibility. We trust our family, friends, and other consumers in our same position. Their recommendations and opinions carry more weight than advertising spots on television or the radio.
When a consumer receives impeccable service or has an experience that was better than expected, it is a natural reaction to want to share it. On the same note, when a consumer receives less than excellent service and is unhappy with a product or service, they are also going to want to share it. Technology has made it even easier for consumers to share their experiences. Texting, social media, and online review sites make it easy to tell your friends and others in your area about your experiences with a company.
One happy customer who felt that their experience with your company was worth sharing with others can lead to dozens of new customers. On the same note, one unhappy customer can turn away dozens of potential customers.
Advantages of Word of Mouth Marketing
Trust in Your Brand
As previously mentioned, people trust their family, friends, and co-workers. Their word is credible, and if a product or service worked for a friend or family member, the consumer is likely to choose it for themselves.
Low-Cost Advertising
There is no direct cost for word of mouth marketing. However, in order to receive great word of mouth marketing, you need to provide the customer with an experience worth sharing, which comes with costs such as training great employees, offering rewards and maintaining your business.
Effective Brand Amplification
Although the results of word of mouth can be hard to track, if your business makes it a priority to deliver unexpected value, the referrals will continue to come.
How to Get the Word Out with Promotional Products
How can your business get customers to talk? Go above the normal customer service expectations. Reward them, surprise them and excite them! You can trigger word of mouth marketing from customers by spicing up your marketing mix with promotional products.
Create Thank You & Welcome Packages for Customers
Thanking or welcoming new customers for signing up for your product or services is a great way to generate emotion and make your customers feel appreciated. This is a great way to develop stronger customer relationships and to get people to talk about your company to friends. Your welcome package or thank-you package should include a note or card, as well as a small gift. Your gift could be anything from a small wrapped chocolate bar to a logo pen or a custom mug. Take the time think of a creative gift with impeccable packaging. If you delight your customer enough, they may take a photo and share it on social media.
Offer Bonus Gifts with Purchases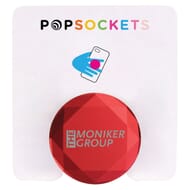 Giving customers something in addition to what they purchased is a great way to provide them with added value. If your business is a retail location, try packaging purchases in custom reusable grocery totes. Not only do tote bags generate a lot of impressions for your brand, they are also an item that the customer can keep, reuse and show people. Try to pick an item that ties in well with what your business does– if you're a bookstore try bookmarks, if you're a bank or financial advisor try an adhesive phone wallet or piggy bank.
Host a Prize Giveaway Contest on Social Media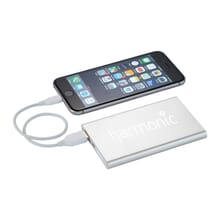 Contests are exciting and people love prize giveaways! If you host a contest, make sure that it is easy to enter so that customers feel that entering is worth their time. To increase the amount of social sharing, host your contest on a social media platform and make "sharing" your page part of the entry requirement. Make the contest prize a higher ticket item like an expensive travel bag or a power bank.
Create a Referral Program with Reward Prizes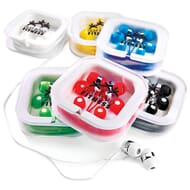 Create a referral program and offer a reward to people who refer friends. Make sure they only get the prize if the referral becomes a customer. Possible prizes could be custom travel mugs, headphones or umbrellas.
Remember to make sure that these efforts are in addition to keeping your other advertising promises. Promotional products can help boost the customer's overall experience and excitement about your business, but excellent service still needs to be a top priority!
For more brand amplification ideas, check out:
How to Make Promotional Products Work for Your Brand
Share Your Brand on the Green: 5 Giveaways for Charity Golf Tournaments
6 Inexpensive Customer Appreciation Ideas