10 Motivational Quotes & Sayings for Employee Appreciation Gifts
published: May 21, 2020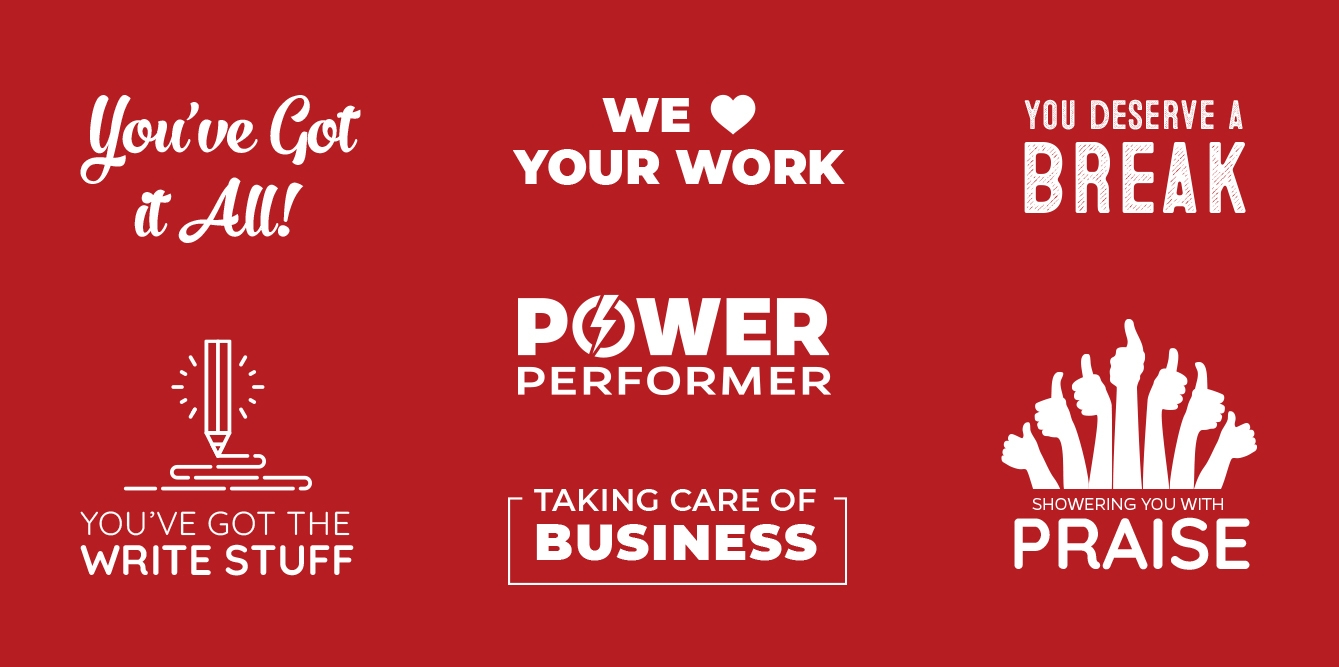 What's the best time to express appreciation to your employees? Any time! Special occasions such Employee Appreciation Day, professional recognition events like Nurses Week, Teacher Appreciation Week and Law Enforcement Appreciation Week, birthdays, work anniversaries and holidays naturally lend themselves to employee appreciation gifts, but why limit yourself?
As meaningful as it is to receive something special on a special occasion, your employees will be blown away when a gift comes when it's totally unexpected. And, since employees work hard every day to make your business better, every day is the right day to say thank-you.
If your staff is working extra hours or under stress, now is the time to send a positive message. In the COVID-19 era, essential workers are working long hours and putting themselves at risk to keep the rest of us safe and supplied with the things we need. Office workers are working from home and staying productive without the companionship of coworkers and the resources they had before. Just about everyone could use a pick me up right now, whether presented in person or delivered by mail.
We have thousands of customizable gifts that are ideal for delivering a message of appreciation. If you're having trouble figuring out what to say or which product to say it with, here are 10 ideas to get your creative wheels turning.
1. We [heart] Your Work — Here's a straightforward message of appreciation made to order for our solid, stainless steel 20 oz. Himalayan Tumbler. Perfect for hot and cold drinks, this container will last forever. 15 colors to choose from!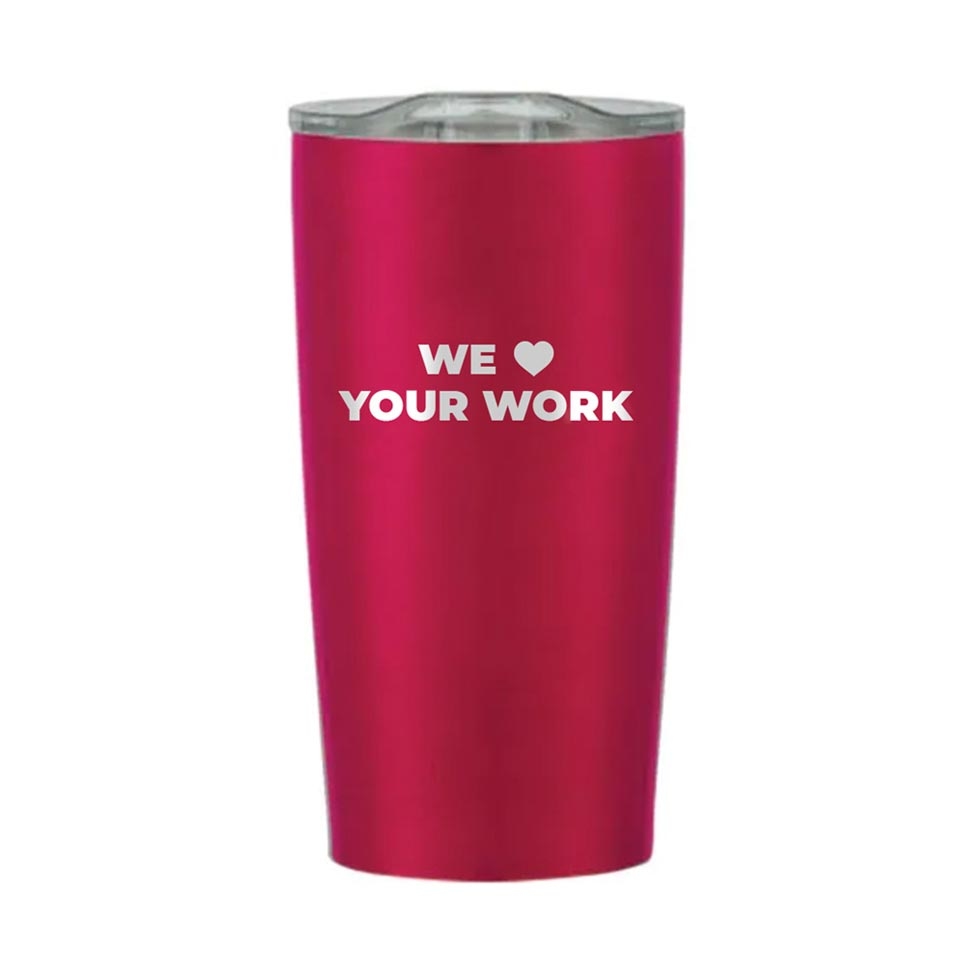 2. Taking Care of Business — Add these words to our ultra-stylish 16 oz. Vigo Stainless Insulated Bottle, and your employees will take it wherever they go. This amazing item keeps beverages cold for 24 hours, or hot for 12 hours. 9 dazzling colors.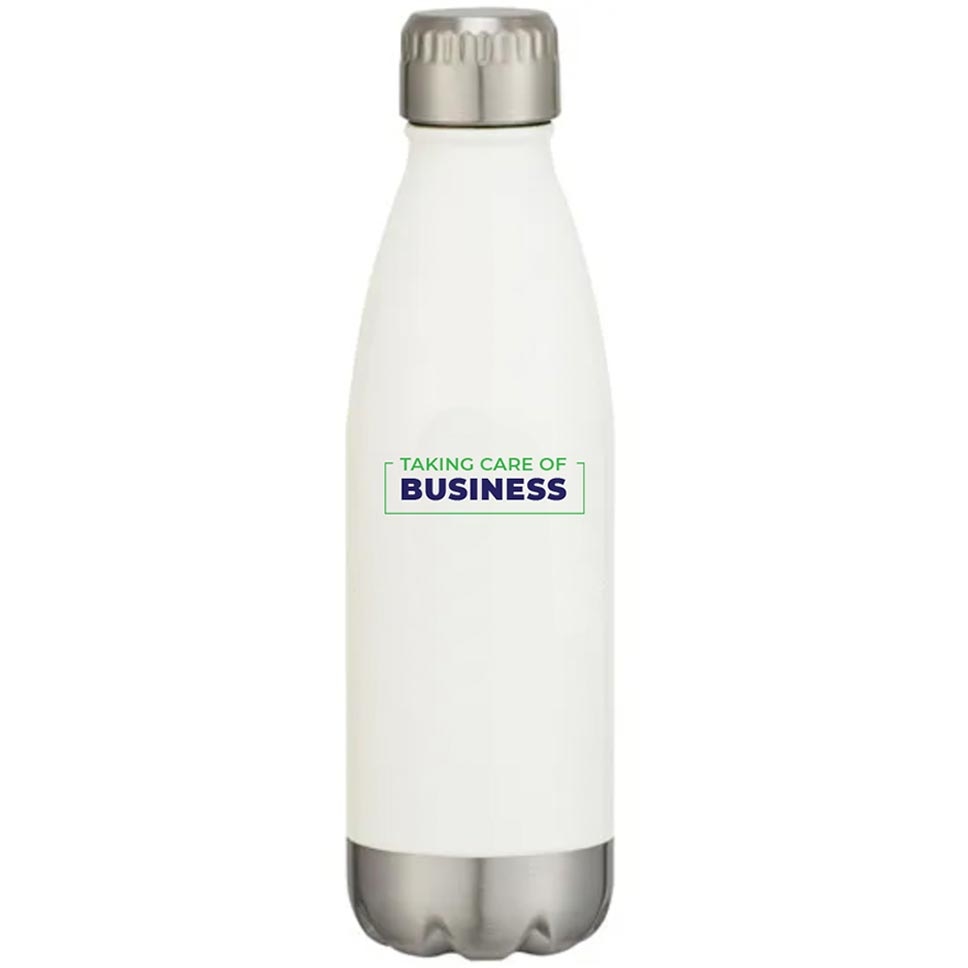 3. Showering You with Praise — Our popular Revolution Striped Umbrella, available in 16 exciting color combos, is elegant and durable, tailor-made for showering employees with praise. Includes a matching nylon sleeve.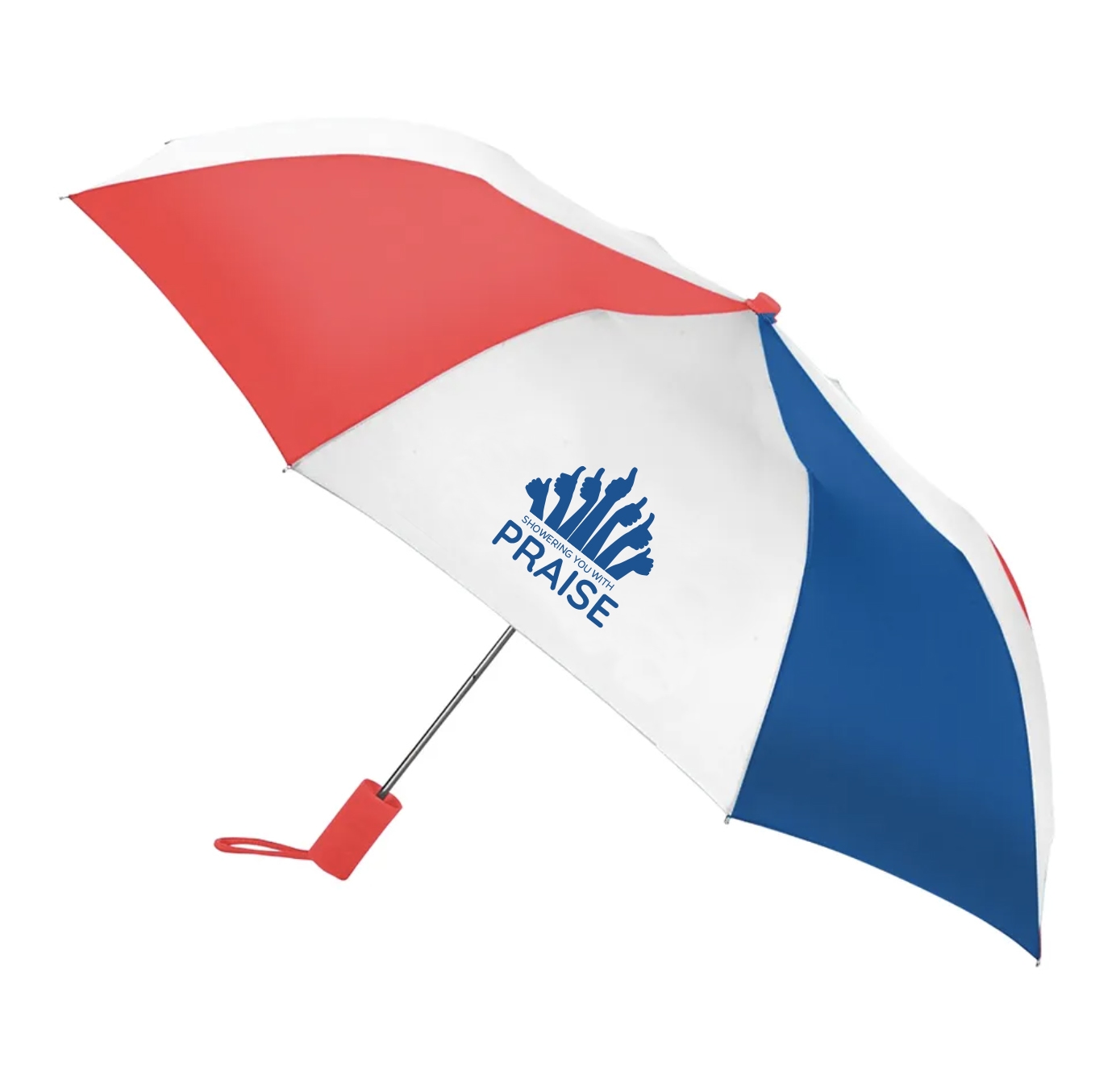 4. You've Got the Write Stuff — This message is literally true when you give employees the elegant Kingston Journal, a European-style, 80-page journal with handy pockets for receipts, business cards and other paper. 12 bold colors to choose from.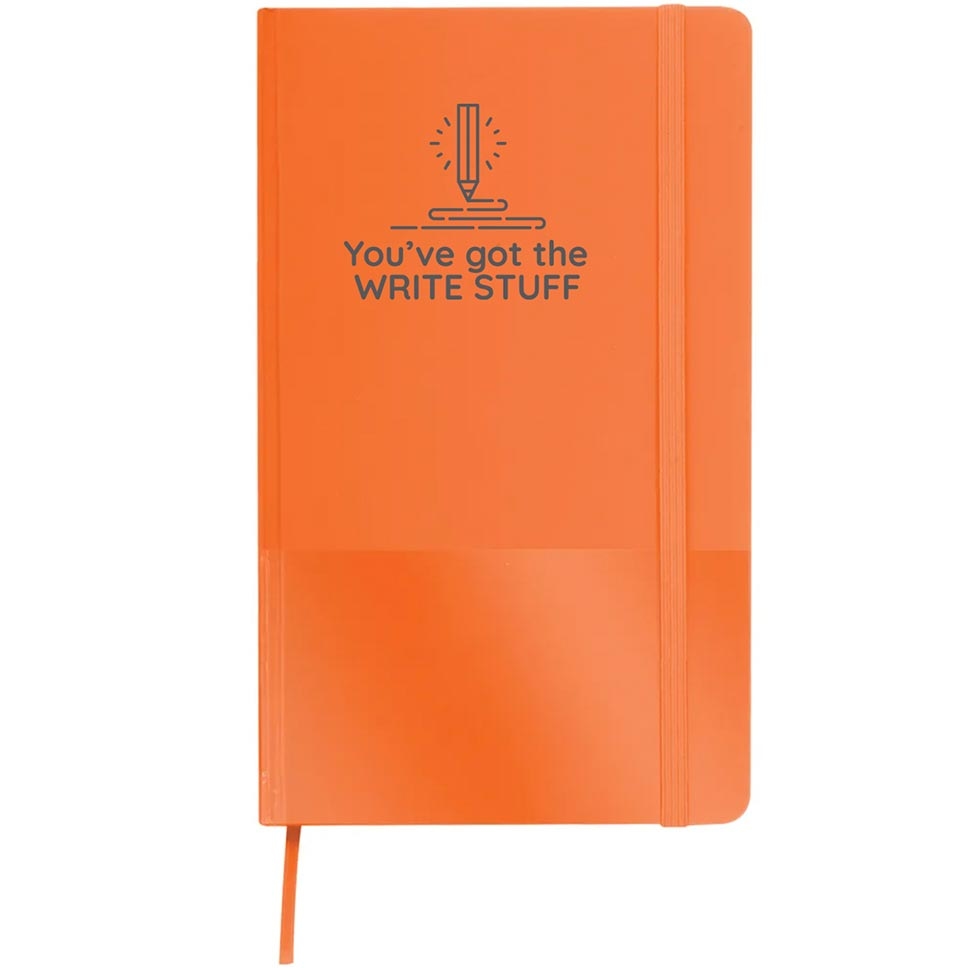 5. You've Got It All — For the employee who does everything, here's the gift that does everything: the TranSport Tote. With ample storage in the main compartment, it has additional front and side pockets for small items and a water bottle. 8 color combinations.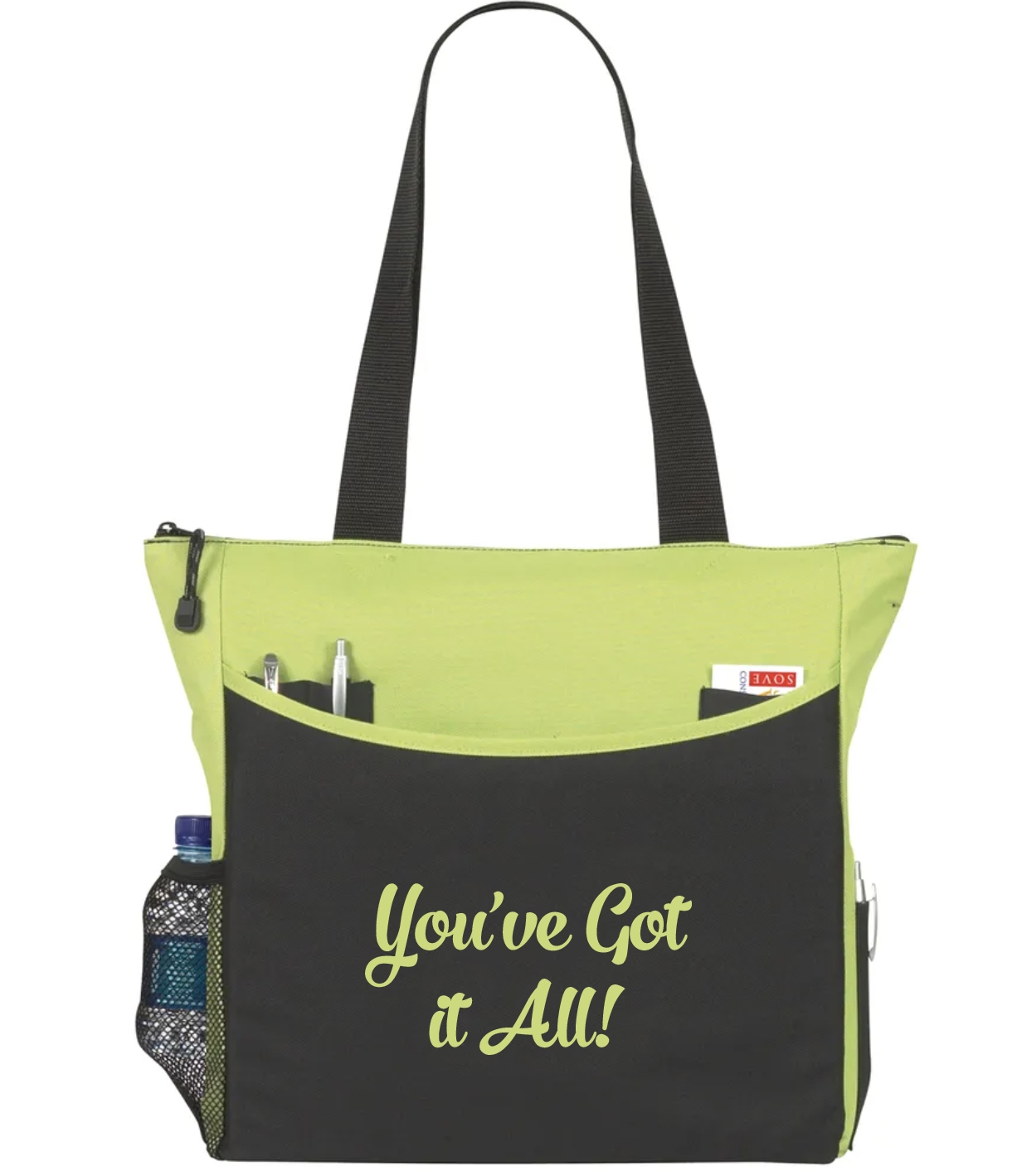 6. VP of Awesome — A short, strong message is the right choice for our workhorse Favorite Gildan® Ultra Cotton® T-Shirt. It's 100% cotton, pre-shrunk, with reinforced collar and extra stitching. With 37 color options that all look terrific, in is sure to match your branding scheme.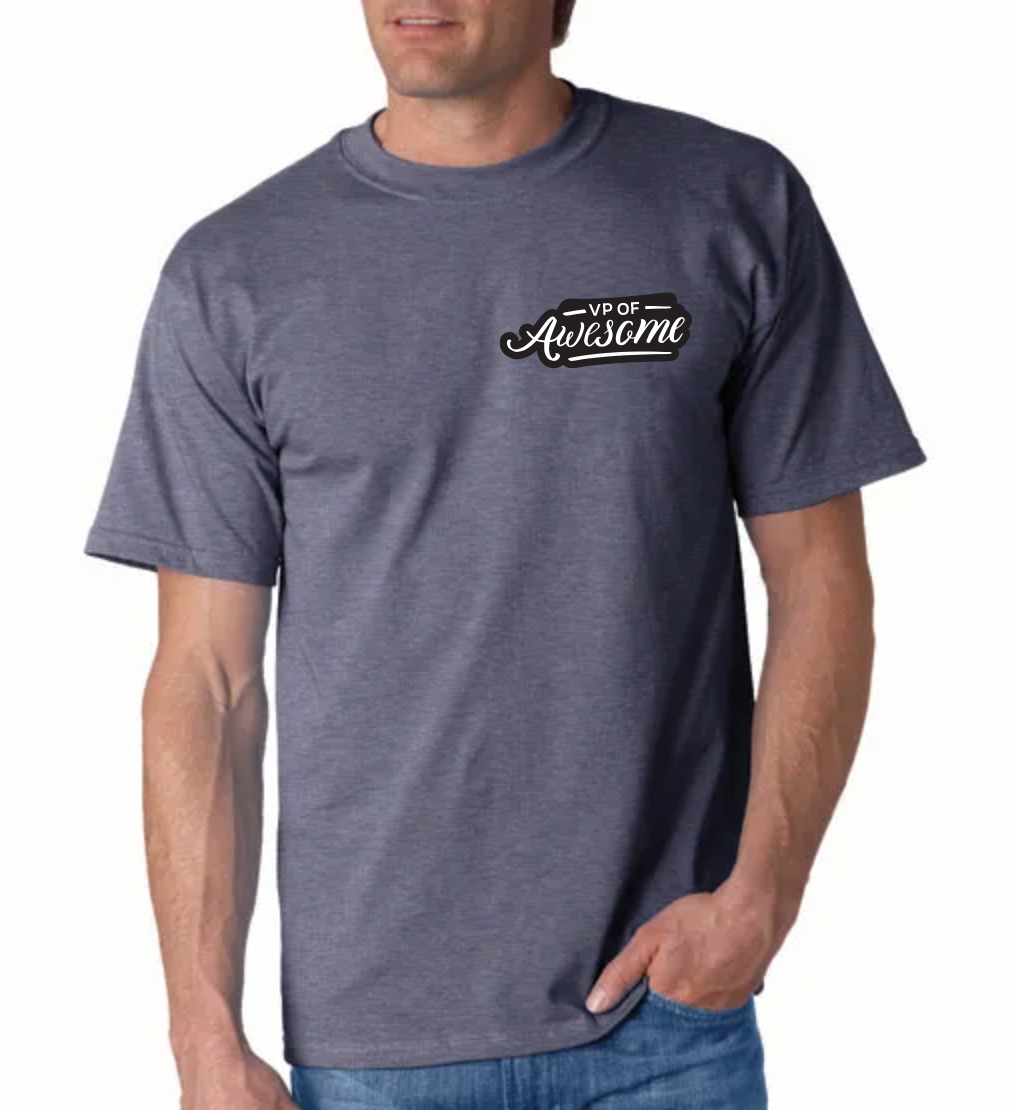 7. You Deserve a Break — The insulated Quilted Lunch Cooler Tote is big enough to hold 12 cans. Lightweight and easy to carry, it's great for lunch breaks, picnics, sporting events and anytime your employees need refreshment on the go.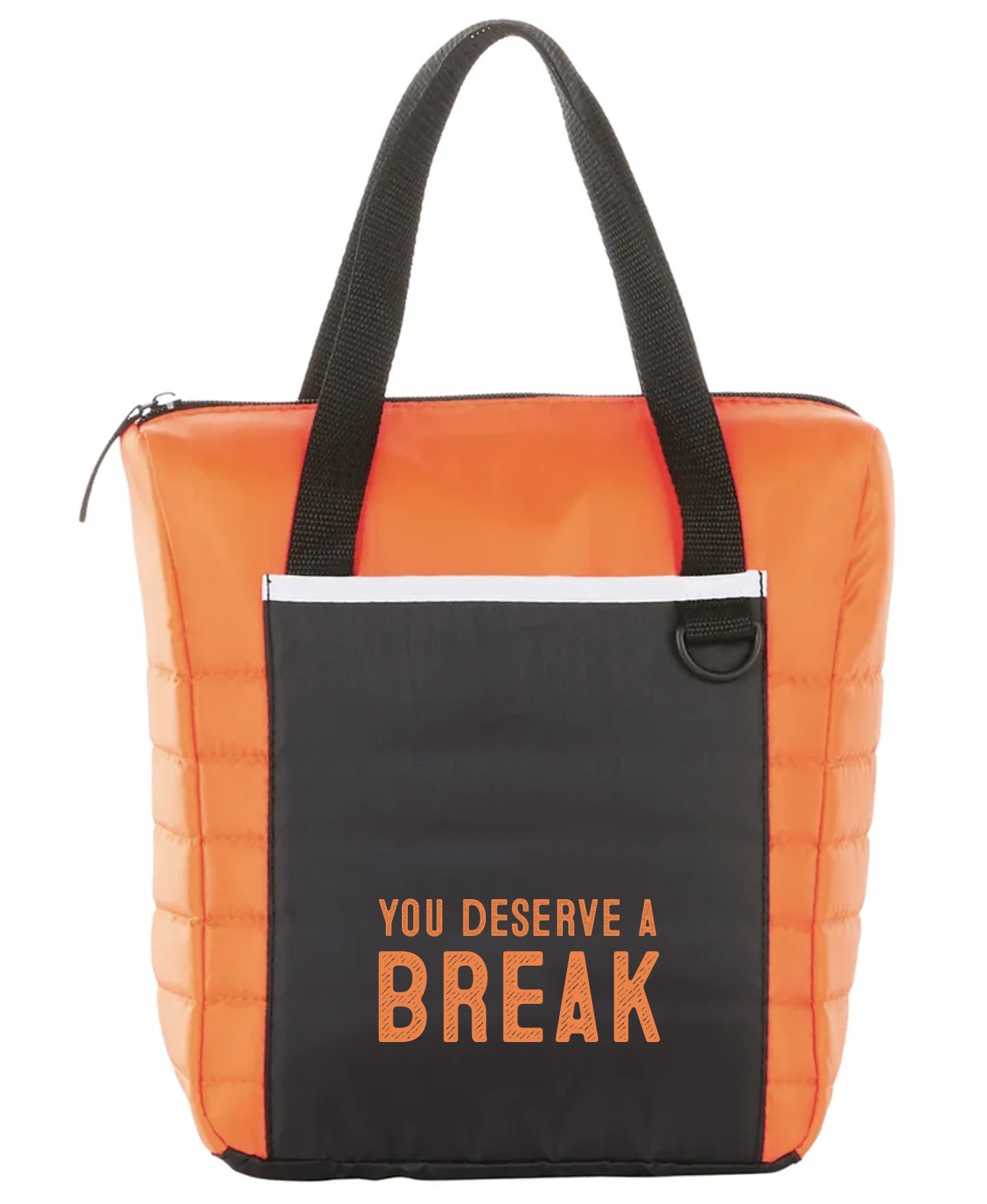 8. Superstar — Our Soft Touch Maestro Pen is elegant and economical — and a classy gift of appreciation for your superstar employees. Retractable, rubber grip, with an anti-fraud black ink option.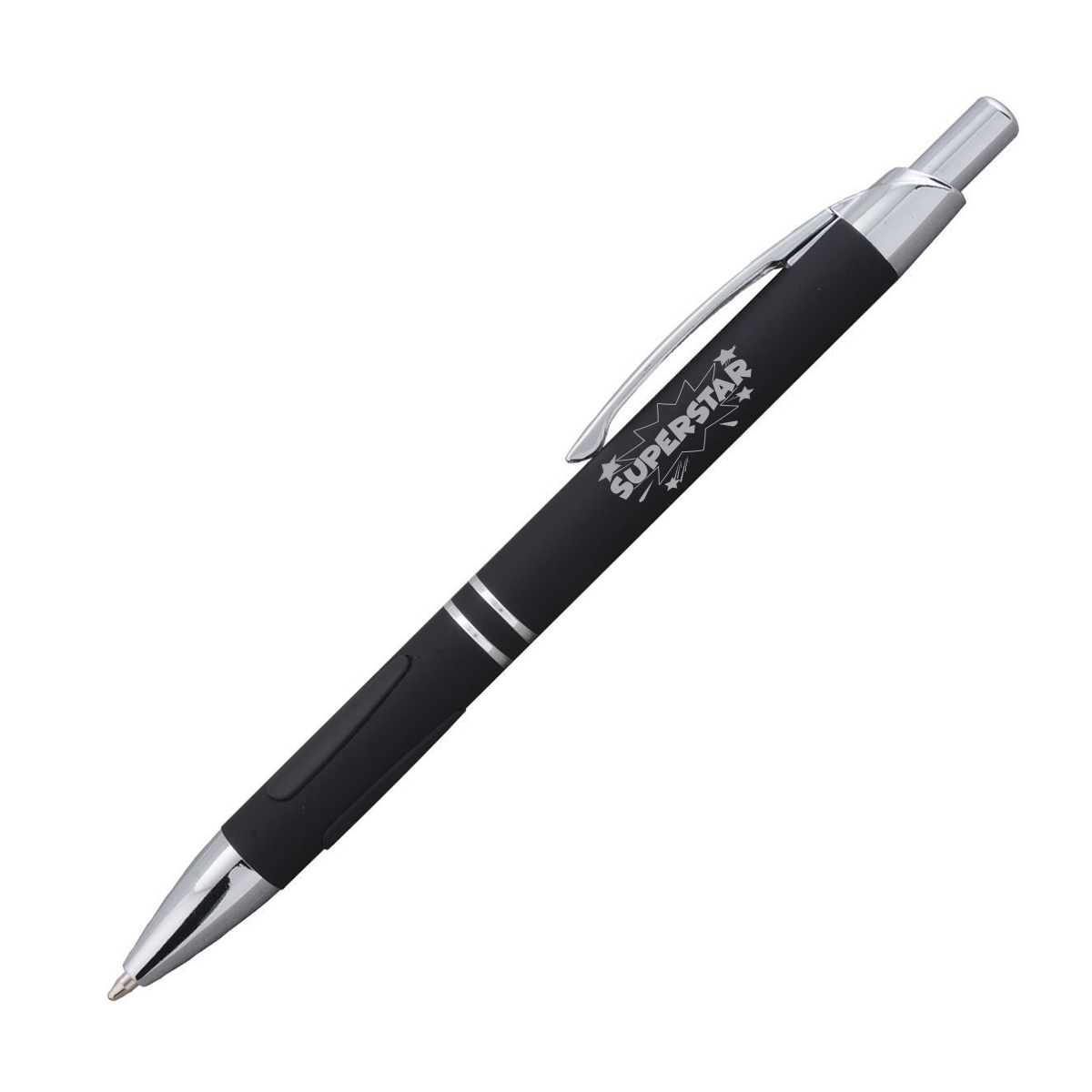 9. Power Performer — Show appreciation with the handy Pocket 4000 mAh Power Bank, for charging cell phones and other mobile devices away from home. Practical, unusual, always appreciated.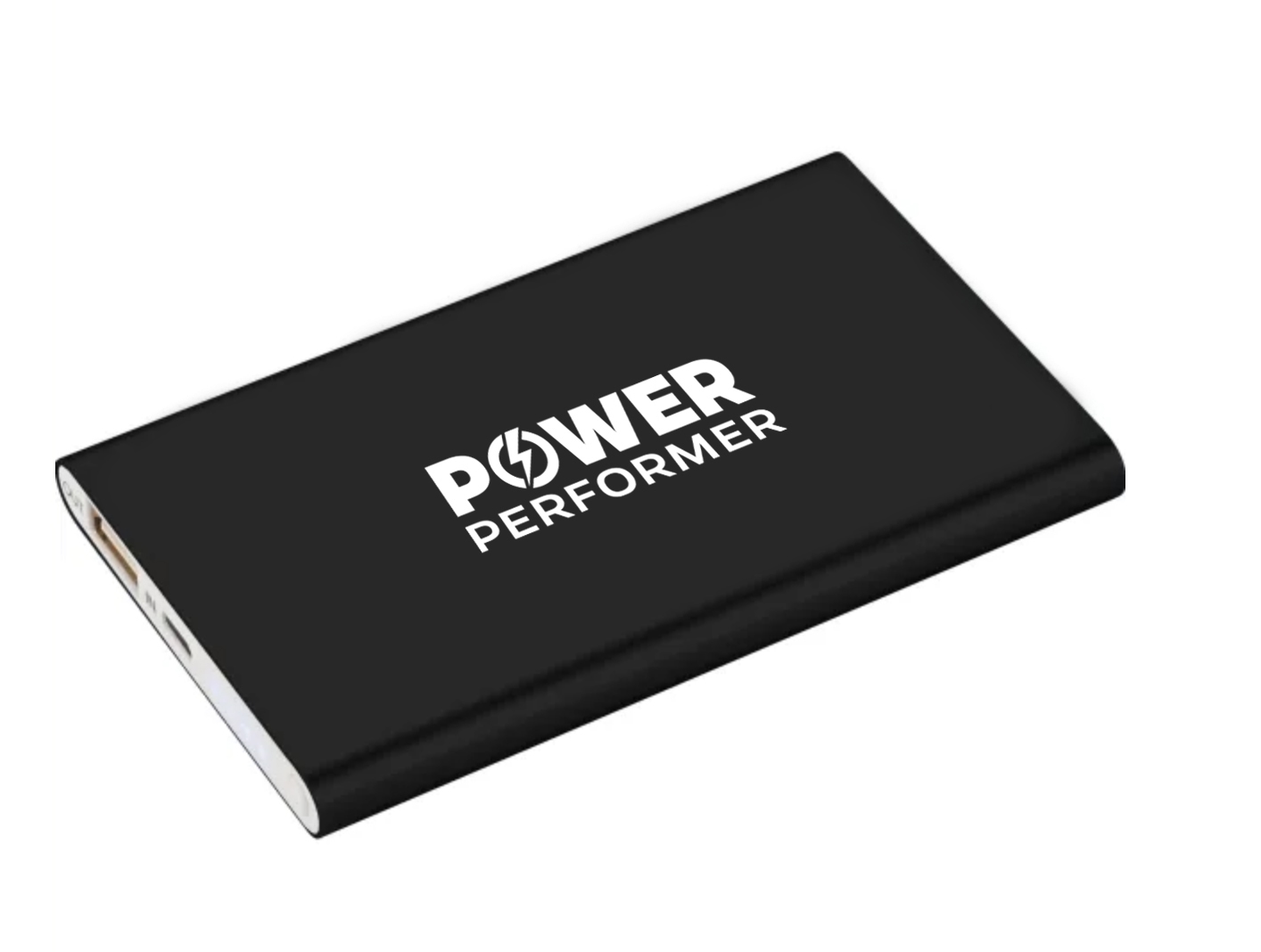 10. Relax and Enjoy — Your employees will think warm thoughts about you when they settle in for a nap under our Polar Fleece Blanket. Available in 14 great colors, it's big: 50" wide x 60" high.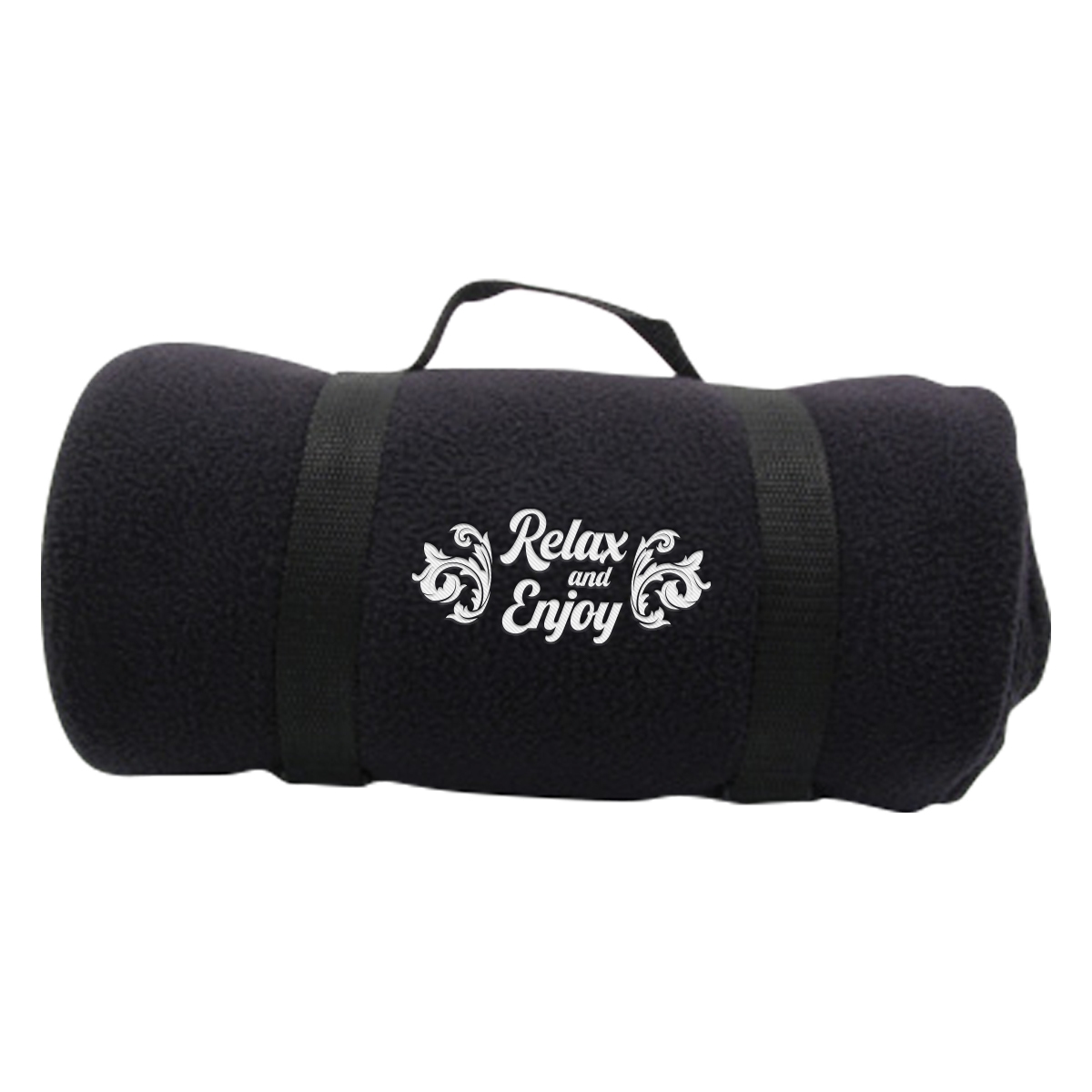 More Ideas for Expressing Employee Appreciation
Does that perfect logo-imprinted, employee appreciation gift still elude you? No problem! Crestline has mountains of products and ideas to explore.