10 Best Back-to-School Giveaway Ideas
published: August 4, 2023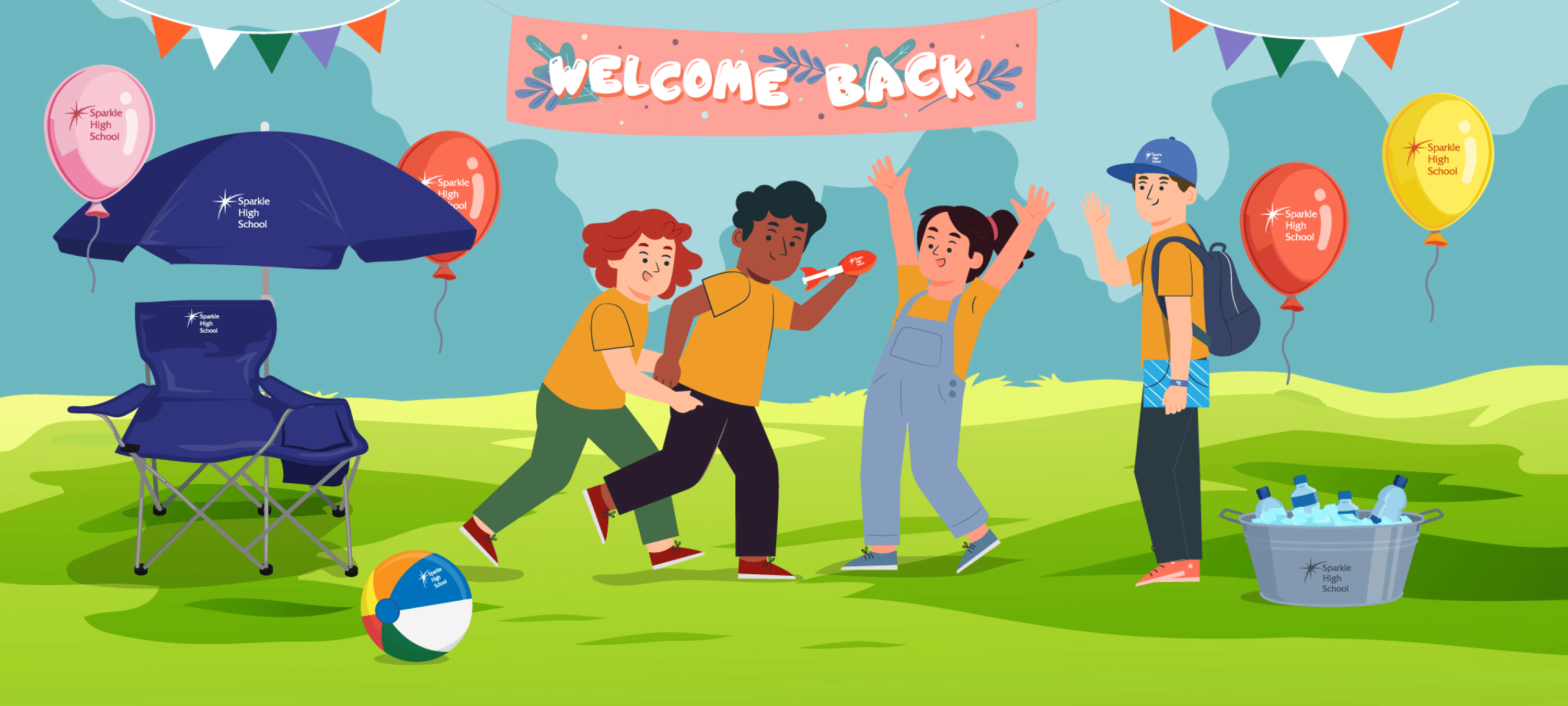 A new school year means a fresh start for students and teachers alike. With their binders and backpacks in toe, your students are ready to make new friends, see old ones, and tackle the school year with a clean slate.
Do you want to hype up all of your students for the new school year and get them excited to kick off the first day right? Then it's best to call in the reinforcements! Here are the 10 best back-to-school giveaway ideas and activities that are sure to create a buzz around campus or the classroom. Add your school logo and get ready for spirit!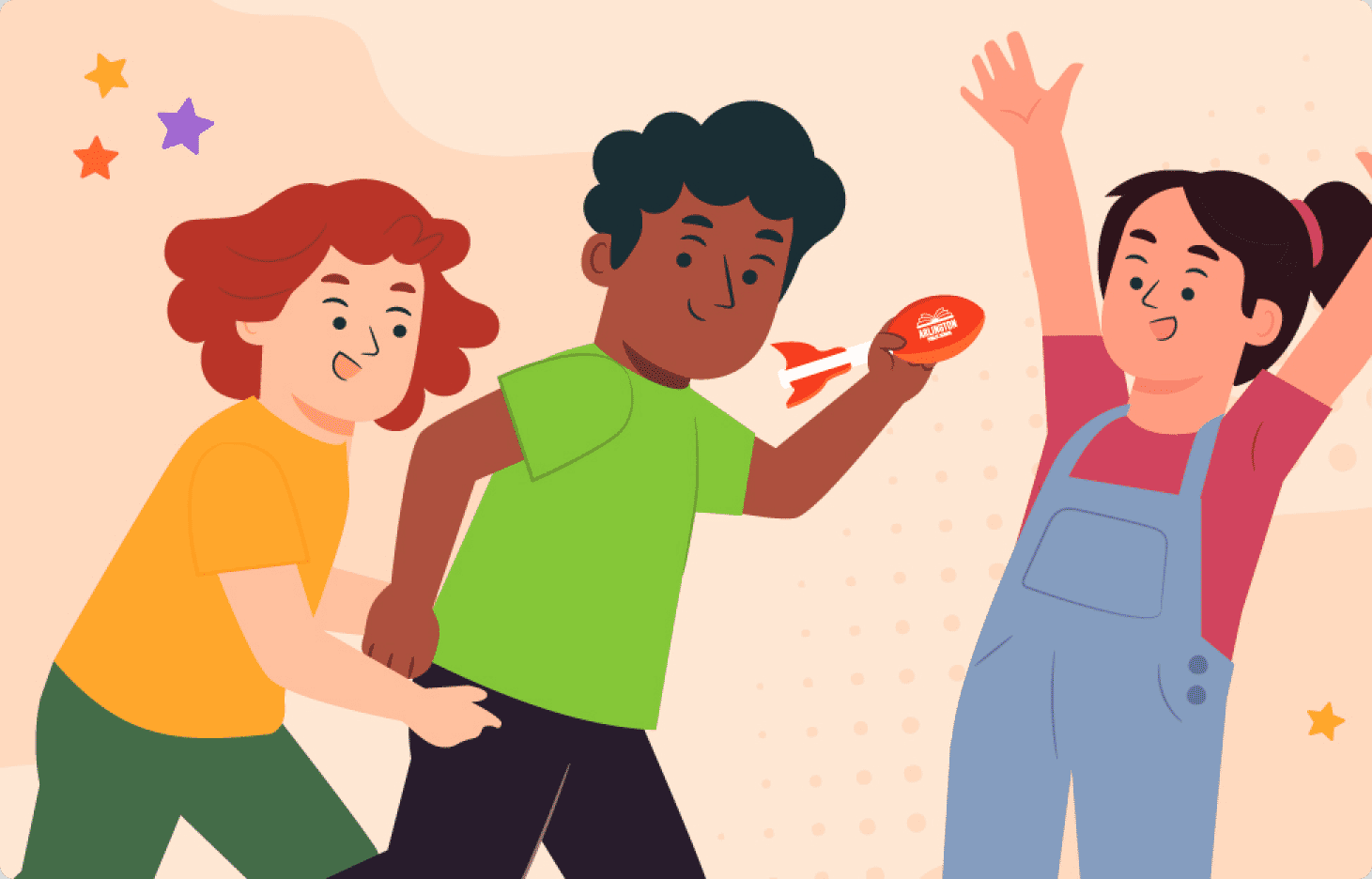 1. Get Them Recess-Ready with Branded Equipment
Some might think bringing up recess before the school year has even started is putting the cart before the horse, but we say neigh. After a summer off from class and homework, your students will welcome a mid-day break to ease into the transition.
Pep up their playground time with fun and durable equipment like these Football Darts and Mini Sports Balls. Or, organize them into teams and hold a Triad Flyer face-off or a Fun Foam Flyer throwing contest.
When the school year starts, the warm weather doesn't end right away. Keeping them cool with a Customized Chill Out Towel and hydrated with a 28 oz. Sports Bottle will do the trick. Your students can also use a Pack It Drawstring Bag to take a few personal items with them (instead of their entire backpack), making leaving for recess a breeze.
2. Pump Them Up by Throwing
a Back-to-School Party
Just because school's back in session doesn't mean the fun's over. Throwing a school-wide or classroom-only back-to-school party can motivate your students.
To get ready, you'll need school logo customized party accessories and favors like these: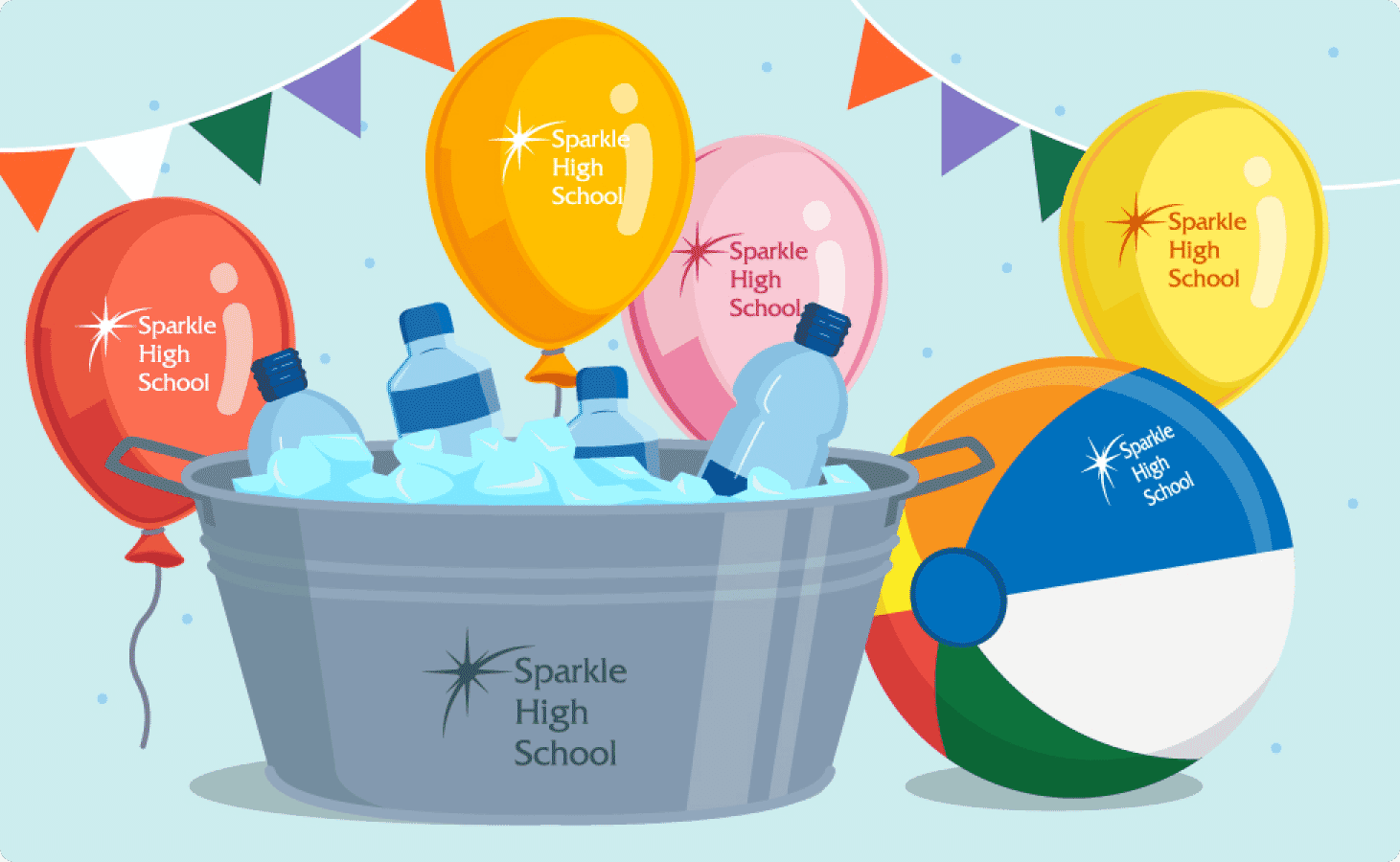 3. Cure Their Back-to-School Blues by Decking Out Your Classroom
The vast majority of learning takes place in the classroom. Research also shows a strong link between student engagement and classroom design. Decking out your classroom or campus buildings with just the right customized items can make your students feel welcome year-round.
Consider placing a customized Essential School Kit at each desk to kick off the semester in an extra special way. Creating a classroom snack box with Mini Tasty Snack Bags is a sweet way to welcome them back and keep their energy up.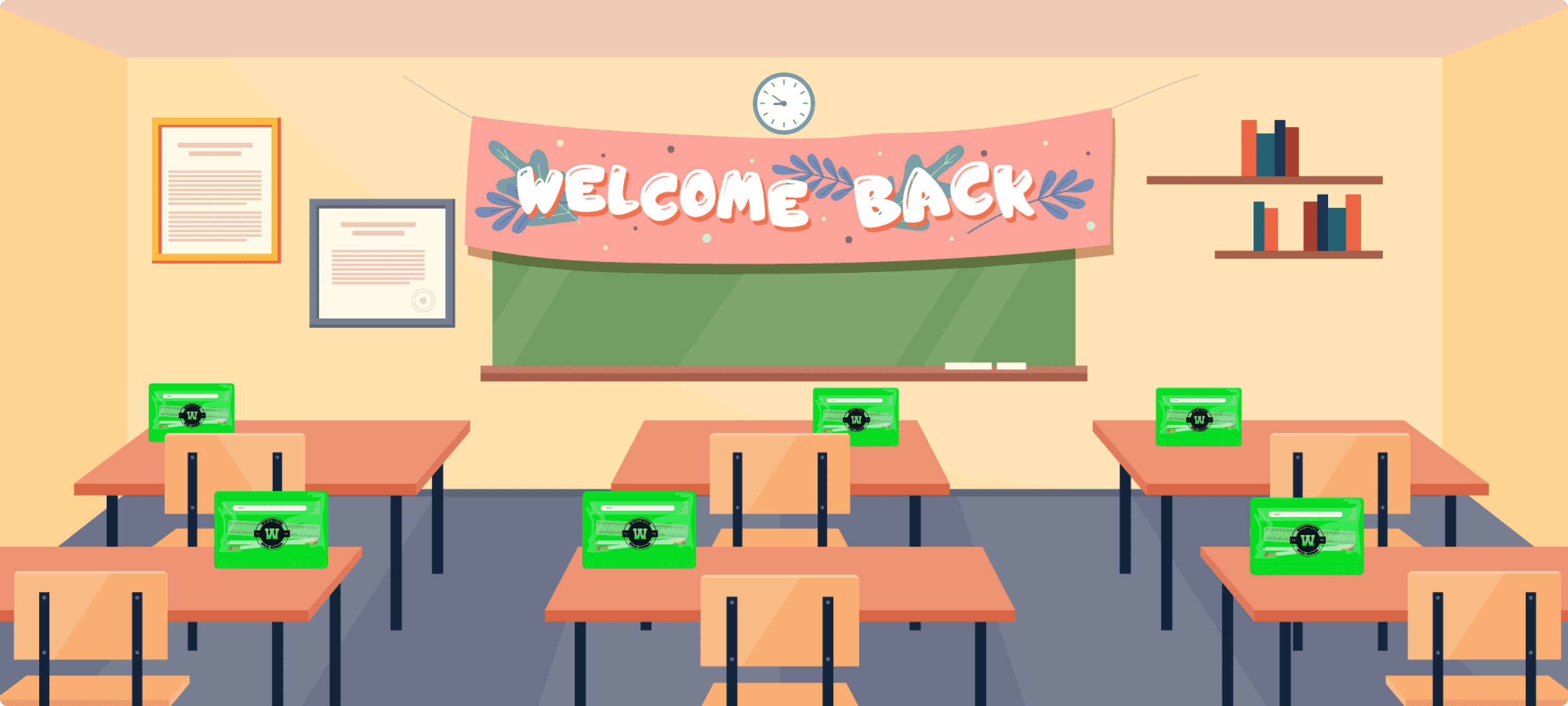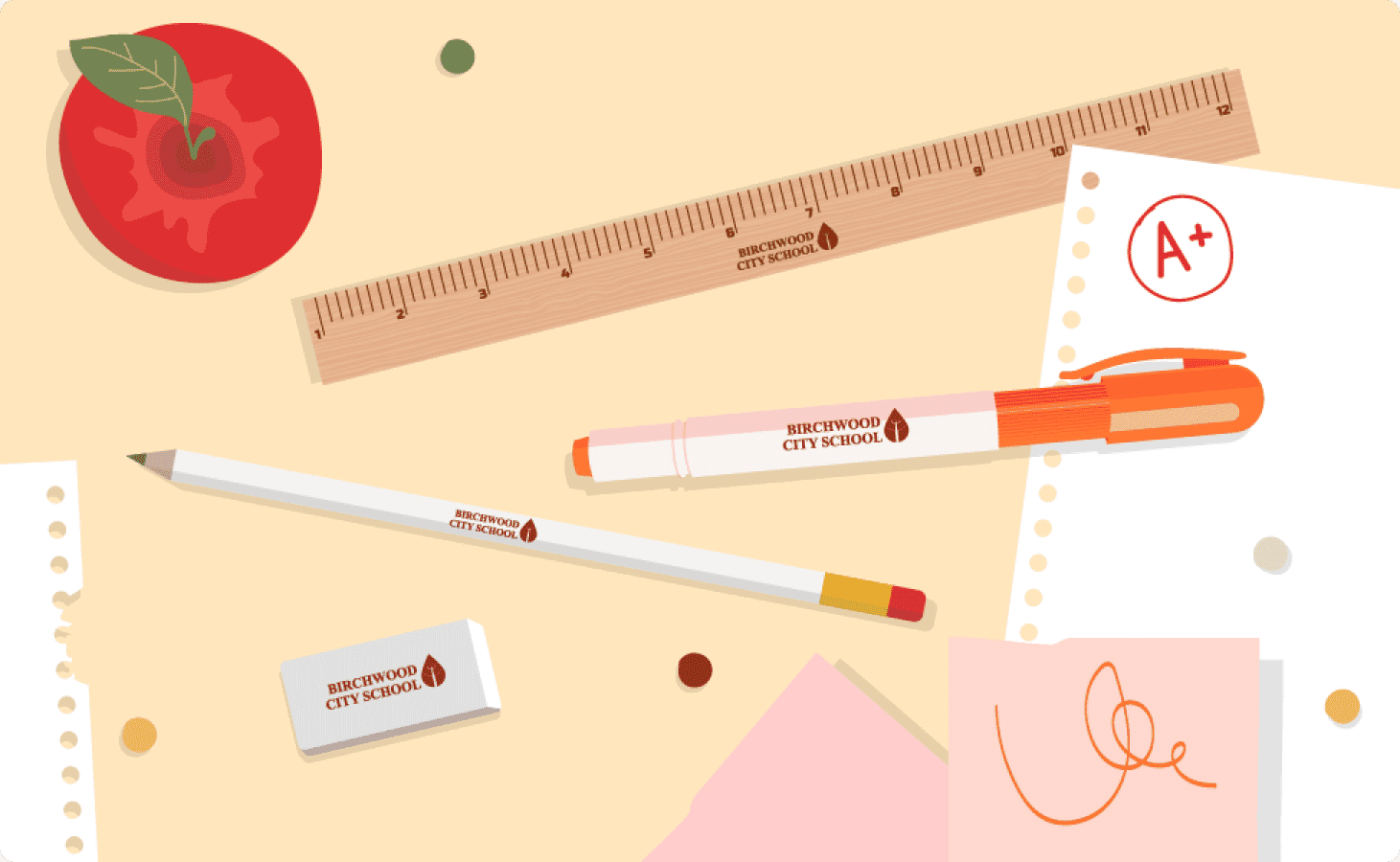 4. Start Students Off on the Right Foot with Essential School Supplies
Have you thought about setting up your own school supply wishlist where the public can pitch in to help get everything that your class will need? We know that teachers often pay out of pocket to give their students the school supplies they need to succeed. But with a public school supply list (like on Clear the List, for example) people have the opportunity to help out with purchasing the needed supplies for your students.
It's more affordable to purchase everyday classroom supplies like these in bulk, so the following items make great options to add to your school supply wishlist:
5. Plan a Casual Friday with Affordable School Apparel
Many students put a lot of thought and time into the outfits they wear to school. Sometimes, there's peer pressure to sport trendy brands, too. Hooking them up with branded school apparel can take the pressure off choosing their outfits, inspiring them to channel that energy into their schoolwork.
For a casual yet comfortable look, consider giving them school logo imprinted Port & Company® Youth Essential T-Shirts. Or, if you want to keep it simple, opt for a Non-Woven Price Buster Cap or Customizable Vintage Slap Bracelet.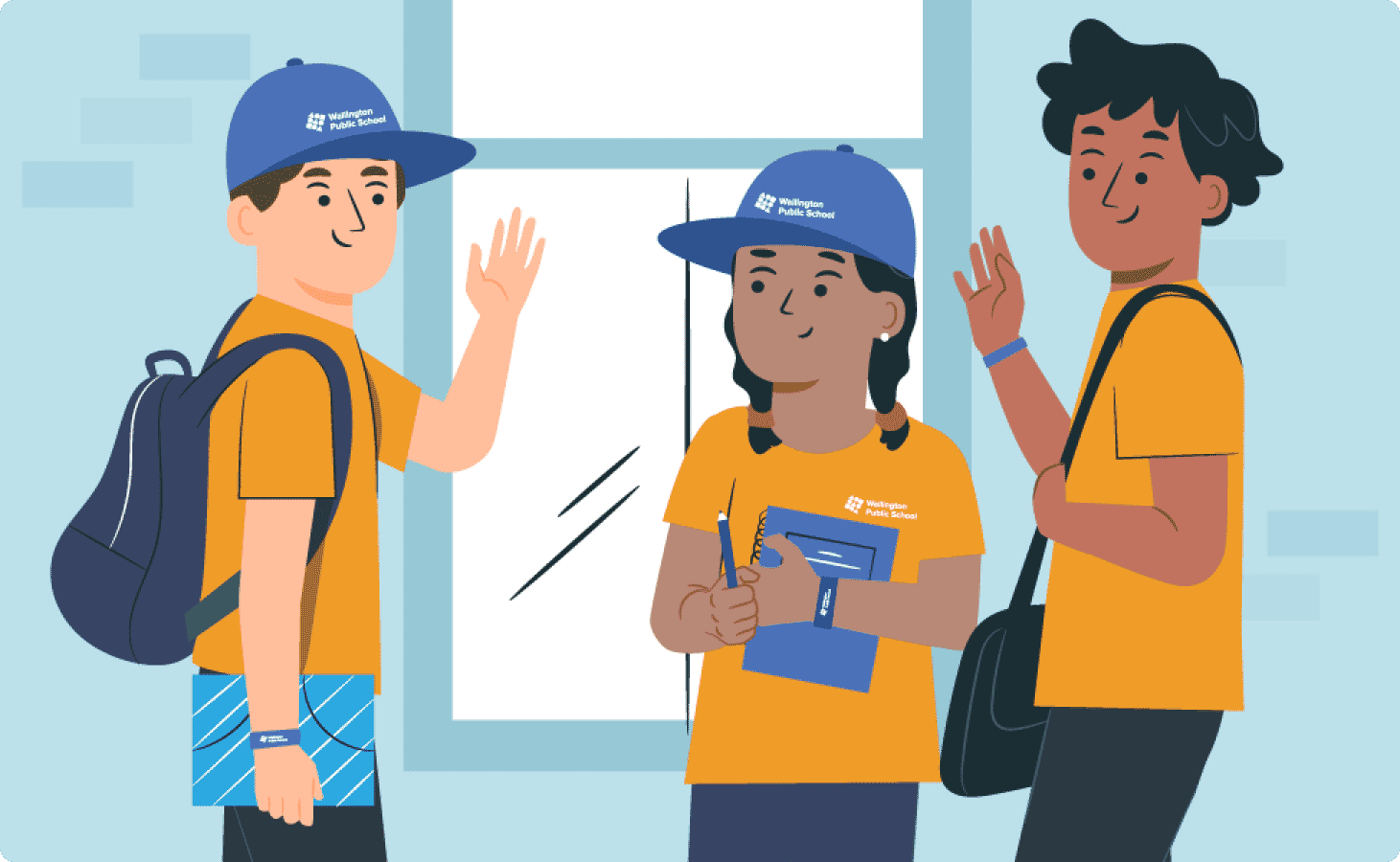 6. Deck out Their Tech with School Pride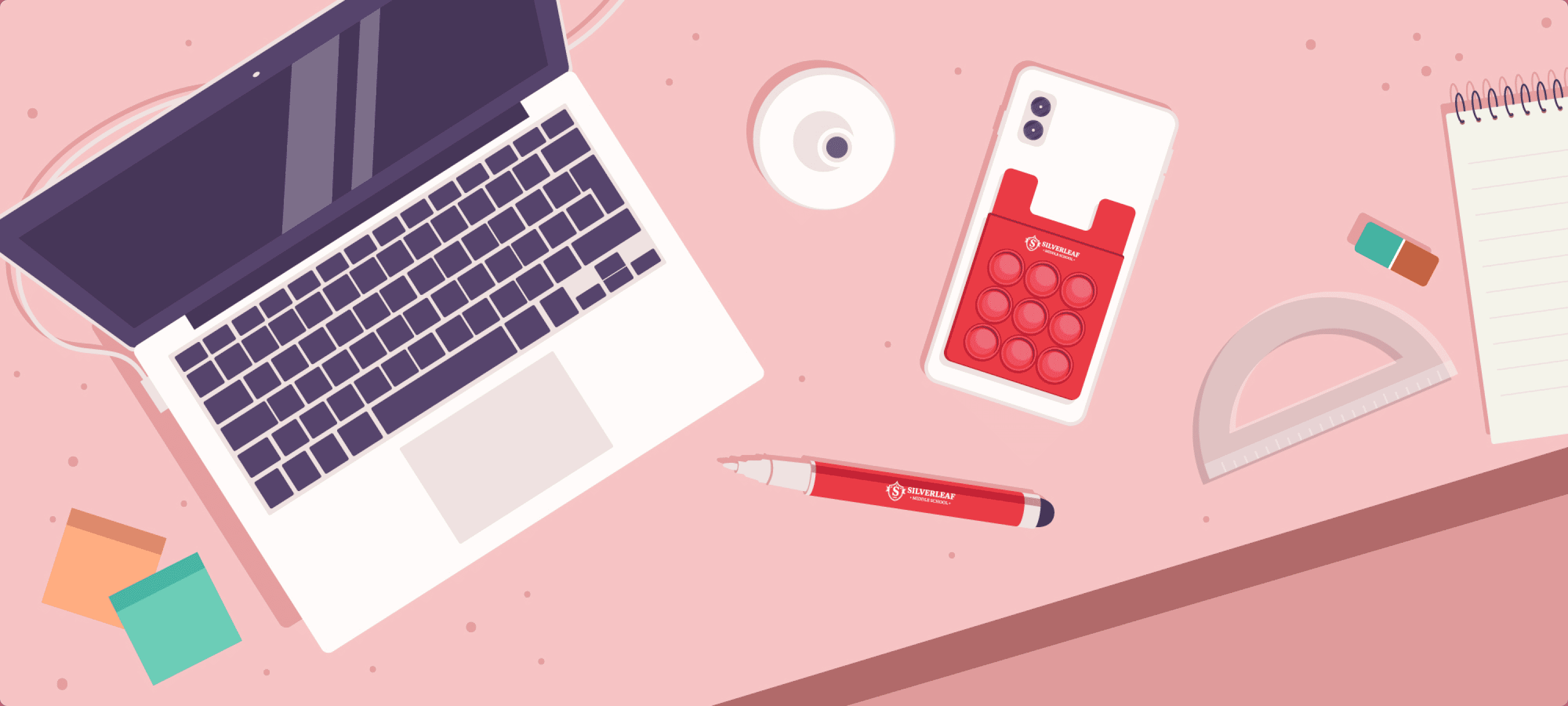 For many students, their cell phones are an extension of themselves wherever they go. Phone cases and phone accessories are therefore sure to be useful.
Welcome students back to school with tech accessories to get them in the school spirit. We recommend these customized tech accessories, including the following: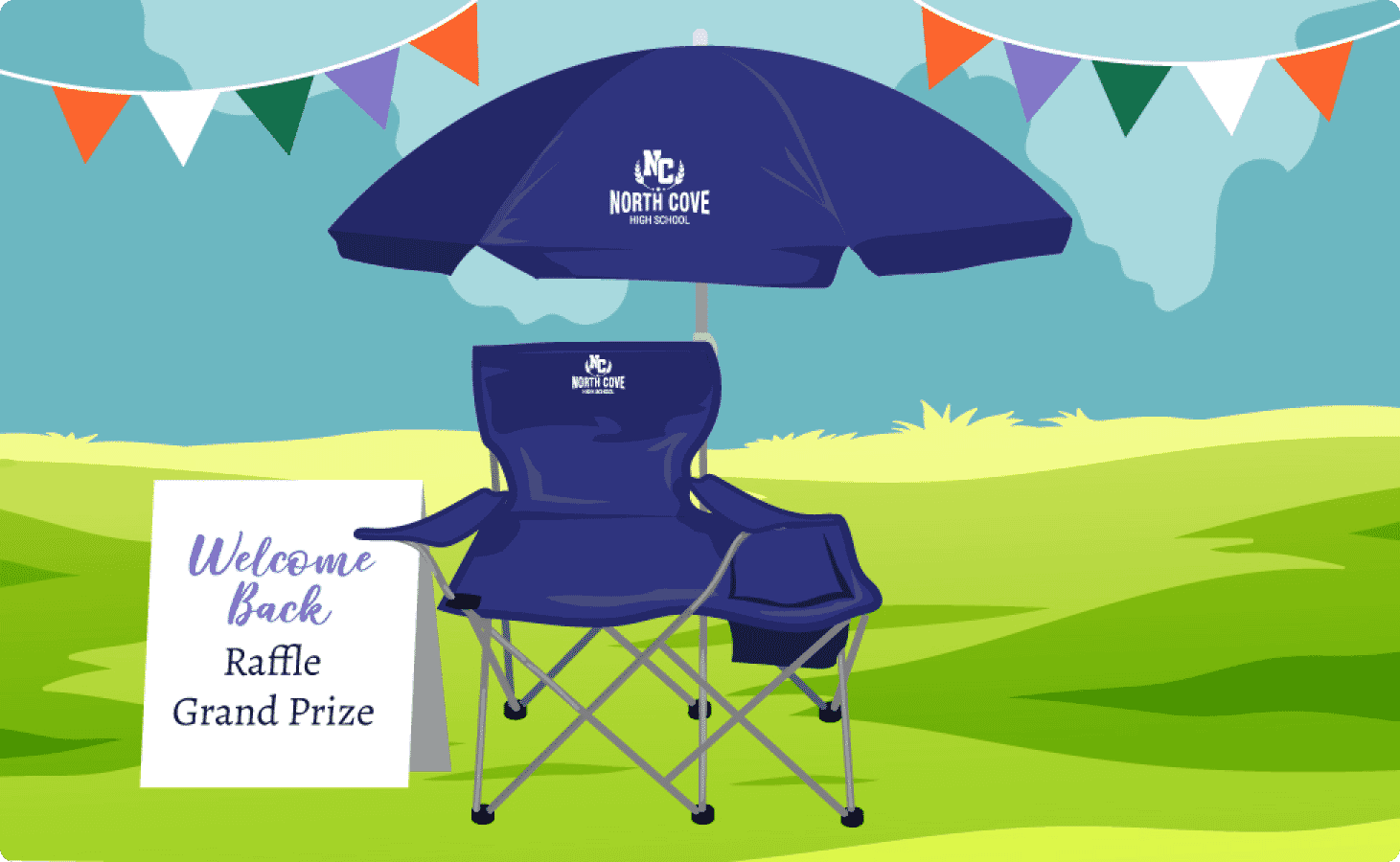 7. Hold a Welcome-Back Raffle
Keeping your eye on the prize doesn't just apply to earning a high grade or winning a sports match. Holding a Welcome-Back raffle can hype up students and their parents.
For a successful raffle, you'll want to choose coveted prizes that nobody will mind spending a little money on taking a chance to win. We'd recommend offering up any or all of the following:
8. Give Students Locker Decor with Your School Logo
Unlike the classroom, a locker is a private space students can make their own. One of the best back-to-school giveaway ideas that'll show your students you really get them is customized locker merch.
You could go for a Fun Shaped Locker Mirror or a Magnetic Picture Frame they can hang on their door. Pennant Magnets will get them in the school spirit whenever they open their locker. Sometimes just having a few personal essentials on hand, like our Customized Mini Tissue Boxes, will make their school day much smoother.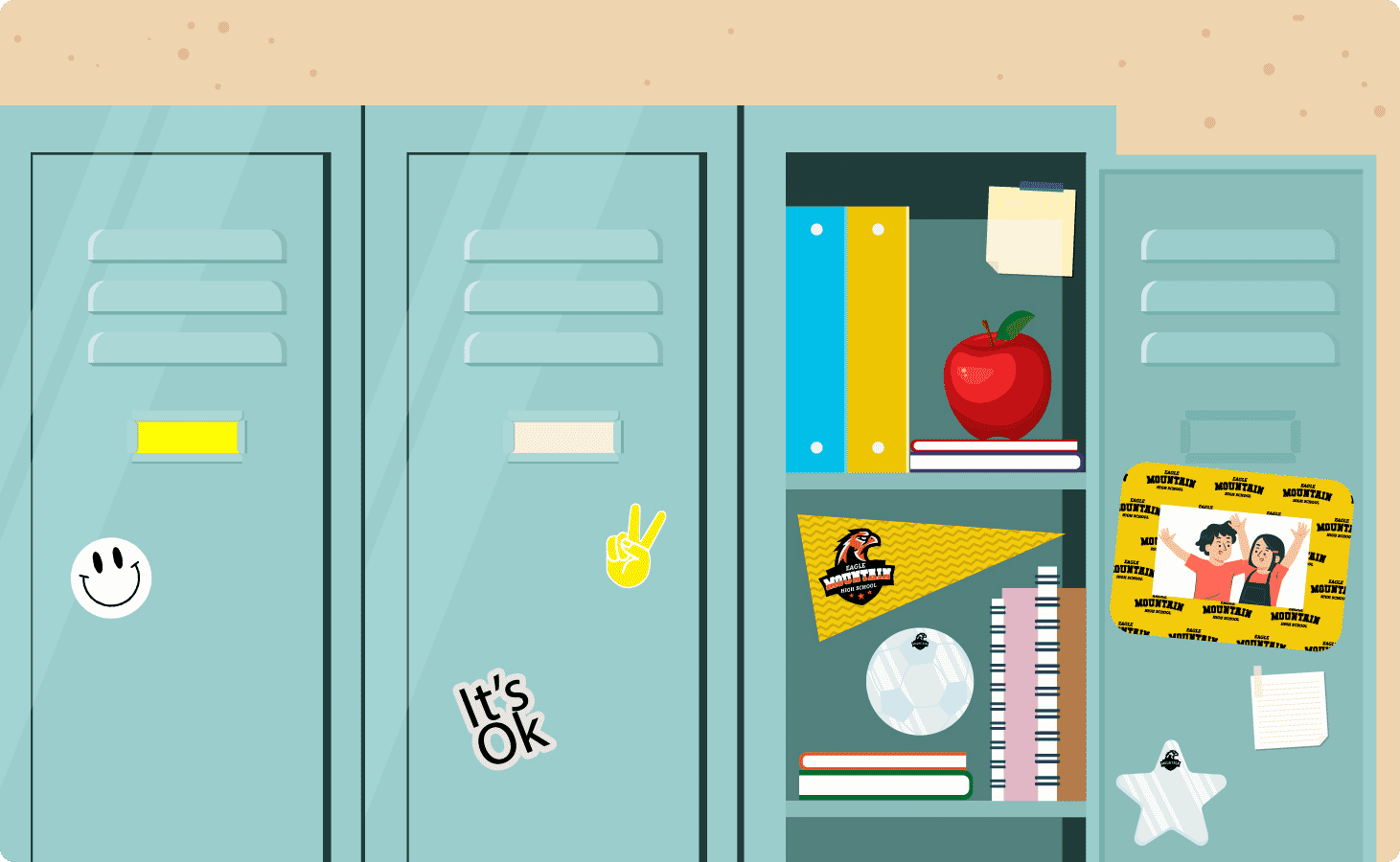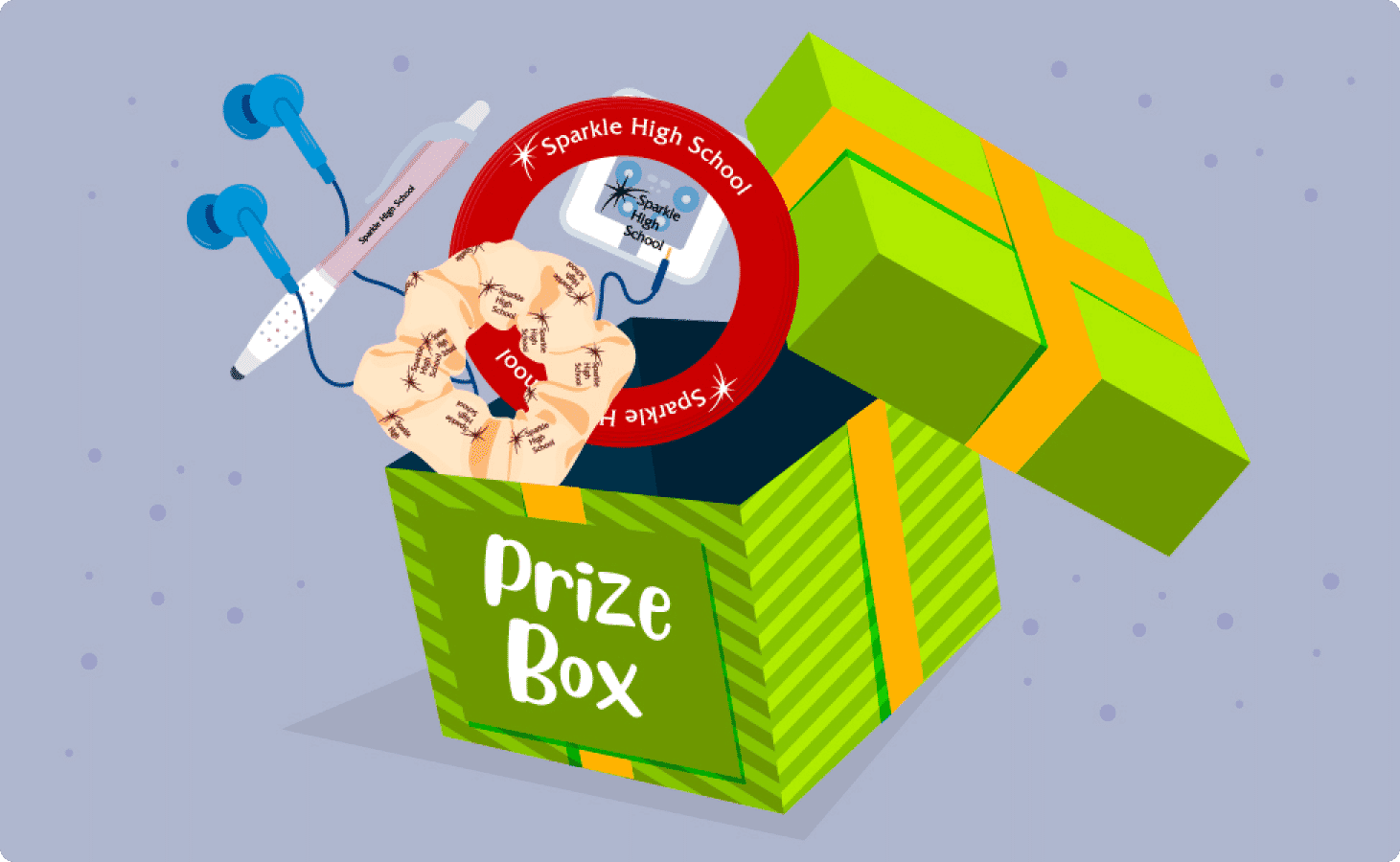 9. Stock up on In-Class Rewards & Prizes
What better way to celebrate student participation and successes than to reward them with practical and fun prizes? Crestline offers a wide range of small toys and accessories students love so that you can fill up your classroom achievement chest. Here are some of our faves:
10. Curb Students' Stress All Year Long with Chilled Out Essentials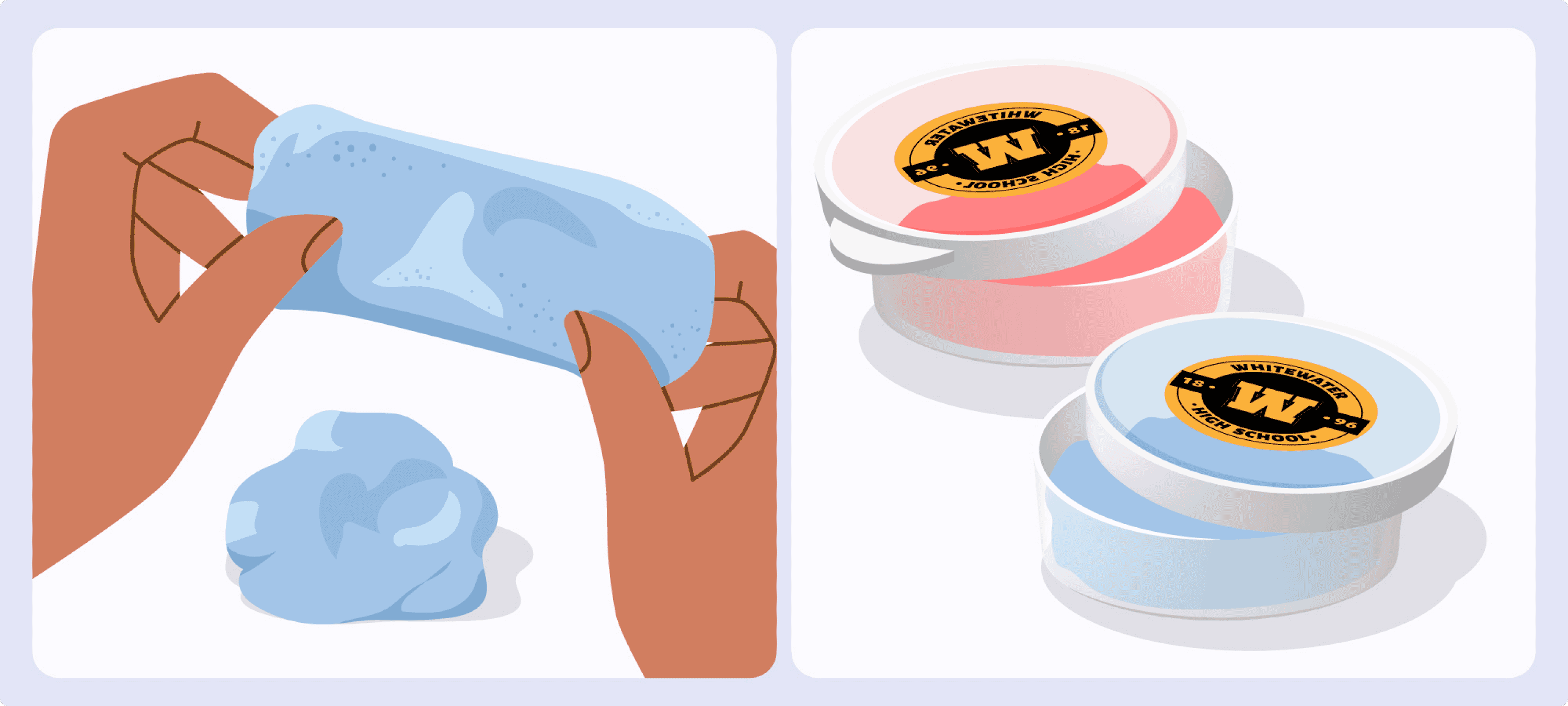 Some students may be nervous about starting a new school year. As the semester progresses and they get used to their new routine, new stress triggers like deadlines and exams will enter the picture.
Hooking them up with the most popular health and wellness products can alleviate their anxiety, allowing them to focus and engage better with their schoolwork.
Consider giving your students one of these stress-relievers to keep their anxiety at bay:
When you start preparing for the next school year, keep the process simple and affordable with Crestline's back-to-school giveaway ideas. Contact us today, and our team will make sure you and your students are ready to go before the bell rings!