Raise School Spirit & Funds with Custom Printed
PTO Shirts, Stickers, Pins & More
published: June 28, 2023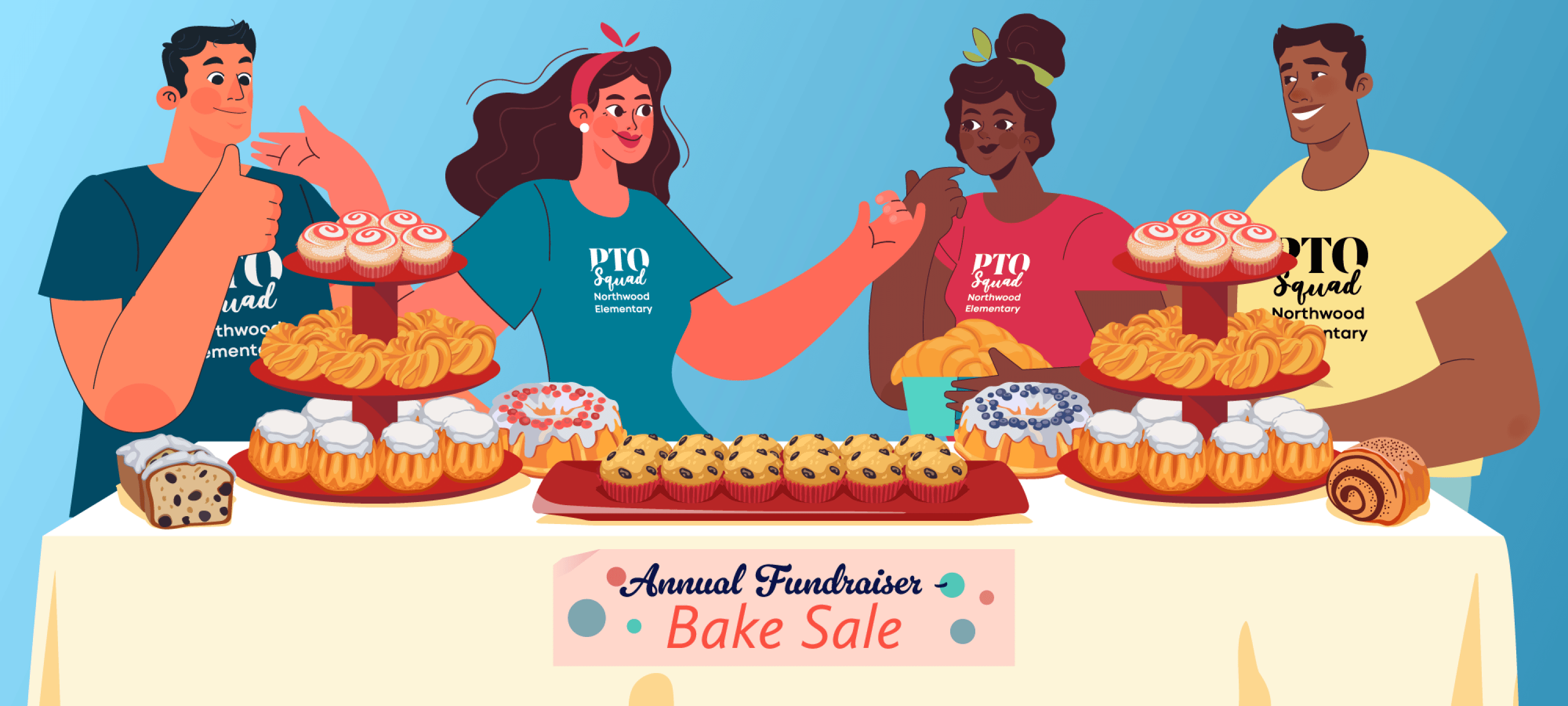 Whether you're looking for custom promotional items to support a PTO fundraising event, recognize key volunteers, or build community, Crestline has you covered. Check out these great PTO fundraiser ideas.
Custom PTO T-Shirts
Everyone loves and can always use a new T-shirt. PTO t-shirts can be sold as a fundraising item, given out to members to create community and solidarity, or used to celebrate a particular school milestone, opening or event. Choose from designs that are serious, cute, or funny. Imprint your school mascot, name and year. Or even hold a T-shirt design contest and showcase the winning design on a new PTO shirt each year.
Crestline's Hanes® Tagless® 100% Cotton T-Shirt is the perfect promotional basic tee for any PTO design. Made from 100 percent ComfortSoft® cotton, this tee features a tagless label and double needle cover seamed crewneck with a lay-flat collar. Shoulder to shoulder taping and double needle sleeves and hem add lasting durability.
Other best-selling PTO T-shirts include:
PTO Meeting Supplies
Whether your PTO meets weekly, monthly, or quarterly, you'll need a host of meeting supplies to keep everyone organized and acquainted. Check out our supply of PTO lanyards, name badges, pens, and notepads. Consider recognizing members, board members, officers, and volunteers with special pins.
Our Clear Vinyl Badge Holder with Bulldog Clip is a must-have, especially early in the school year when new PTO members may be joining. This .25mm thick vinyl pouch securely holds name badges so that PTO members can get to know one another at each meeting. It comes with a swivel bulldog clip with horizontal top load that can be easily attached to a lanyard.
Other favorite PTO meeting supplies are:
Identification for PTO Volunteers at Events
When your PTO members participate in school or community events, make sure they stand out from the crowd with PTO shirts or PTO pins. Not only will attendees know who to ask when they have PTO-related questions, but your organization will make a positive impression on the surrounding community for its participation and support.
Crestline offers a wide selection of hats, pins, lanyards, and T-shirts, perfect for customizing in these situations. Our 1 1/4" Round Button Pin can't be beat for quality and price. These top-quality, American-made, metal buttons include safety pin backing and are available in (1 3/4" round), (3" round), (2 1/4" round), (1 1/2" round), and (2"x 2" square) sizes.
Other great identifying items include:
School Spirit Items for PTOs
The PTO can be a great supporter of school sporting events or other extracurricular activities. Distribute or sell a variety of promotional items like pennants or water bottles with your school logo and team mascot to help amp up the spirit at games, rallies, and fundraisers.
Our 20 oz Bike and Sports Bottle, also available in 16 oz and 28 oz sizes, feature a push/pull leak-resistant top in a color of your choice. These plastic sports water bottles are perfect for school sporting events or outdoor giveaways, and recipients will continue to get use out of them once the event is over.
Whether you are cheering the baseball, football or hockey team, here are some favorite items:
PTO Fundraising Ideas
Does your PTO need to raise money for educational programs, special field trips, events, new facilities, renovations, repairs, or even school supplies for disadvantaged students? Then it's time to roll out some solid fundraising ideas. One of the top items on your school fundraising checklist should be to custom print some fun school logo items for proud parents and community members to buy.
PTO shirt ideas for fundraisers are typically tees with your school name, logo or team mascot. Items such as car magnets, stickers, and decals, sweatshirts and hoodies, tote bags, water bottles and tumblers are also appreciated by family members.
Custom online stores are perfect for PTO fundraisers, giving students, family members and community supporters the opportunity to shop at their leisure for elementary, middle school and high school spirit wear to support your school.
Looking for something a little unusual? Check out the Revolution Umbrella with WindReflex™ design, which prevents damage to the frame if the umbrella inverts. With a 42" arc and auto open mechanism, this umbrella folds down to 15 1/2" in length.
Other options for PTO fundraising ideas include:
Appreciation Gifts for PTO Board Members
PTO board members donate a great deal of time and energy to supporting your school. Be sure to show your appreciation throughout the year with sponsored meals, recognition awards, and promotional gifts.
We offer a wide variety of ideas that can be great gifts for PTO board members. For example, our Bamboo Soy Candle With Matching Custom Box features a soda lime glass and unique colors. Soy is non-toxic and burns longer and more efficiently than paraffin, producing no petrol-carbon soot.
Other top-selling gifts for PTO board members include:
Awards & Recognition Items
Just like appreciating your PTO board members is important, be sure to recognize your PTO volunteers as well. They are frequently the behind-the-scenes engine that keeps everything going throughout the year. Although they are often happy to give their time, talent, and energy for their children's school, it's appreciated when their efforts are noticed by the PTO.
Consider a Full Color Certificate Holder, perfect for your custom printed certificate recognizing specific contributions. Corner cut slits accommodate both 8" x 10" and 8-1/2" x 11", and a printed front and back cover makes the recognition more formal. Volunteers may appreciate T-shirts, hoodies, or other apparel featuring an inspirational volunteer appreciation quote for all to share.
Here are other popular PTO appreciation gifts:
Teachers Appreciation Gifts from PTOs
The PTO is a great channel for teacher appreciation throughout the year. As a connection between parents and educators, the PTO is an organization that can pull together this important community so that everyone is focused on creating a positive experience for students.
We offers several stylish, practical promotional items that make perfect teacher appreciation gifts from PTOs. For example, our Lightweight Cotton Economy Tote Bags are the perfect size for carrying books, papers and supplies from school to home and back again. These wholesale promotional tote bags make a perfect gift for teachers, who will most likely use them again and again for groceries, family events or regular errands. The ivory-colored, lightweight custom printed tote bags are made from cotton and feature sturdy handles and roomy interior for all the essentials. Emblaze your logo in an array of bold, eye-catching colors to ensure your school logo or mascot stands out from the crowd or select a fun saying or slogan to get the conversations going.
Other ideas for teacher appreciation gifts from PTOs include: