Earth Day Gifts & Giveaways to Celebrate
Environmental Responsibility in 2023
published: March 30, 2022 | updated: February 6, 2023

Earth Day gifts are a great way to show your support and inspire eco-friendliness, but you can also use them for Earth Week office ideas or to celebrate mother nature throughout the year, including the holidays, Employee Appreciation Week, during trade shows and more.
Affordable Earth Day Swag
Cheap Earth Day gifts provide you with the opportunity to devise Earth Day ideas for employees and clients without having to break the bank. Wait, I thought cheap swag was the problem? With a little forethought and the proper items, coming up with cheap Earth Day gift ideas that practice what they preach is possible. Save even more with volume discounts when you buy your Earth Day gifts in bulk.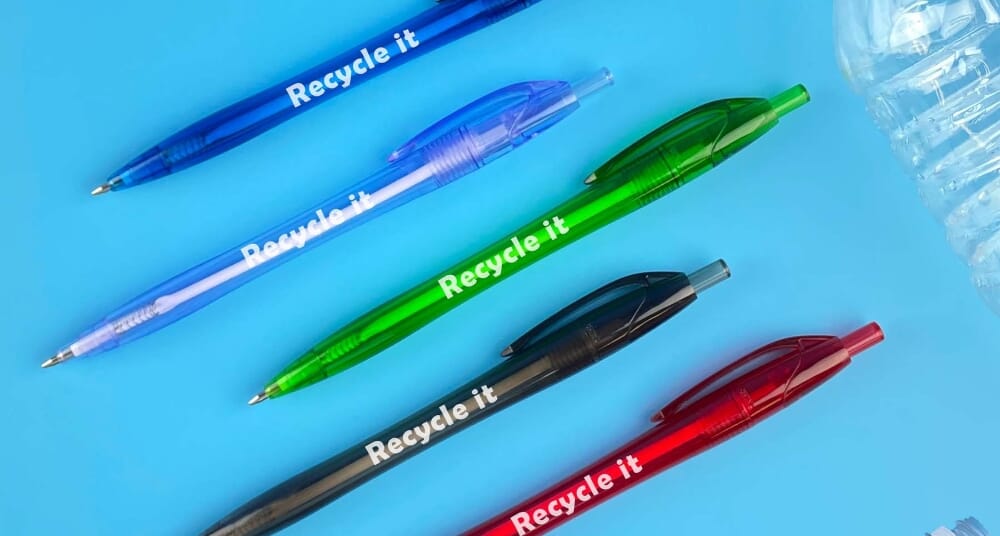 Luxury Eco Friendly Gifts
Splurge-worthy luxury eco gifts are worth the investment, including solar powered giveaways designed with quality in mind and reusable gifts that deliver high usability. When you choose high-end Earth Day swag, you're giving employees and clients a long-lasting product that will be with them for years.
From the High Sierra® Falcon 10000 mAh Power Bank with a built-in solar panel for tech lovers to the Cork Yoga Mat fit for workout enthusiasts who want to connect with nature day after day using a renewable and biodegradable resource, these luxury green gifts will elevate your company above others in your industry.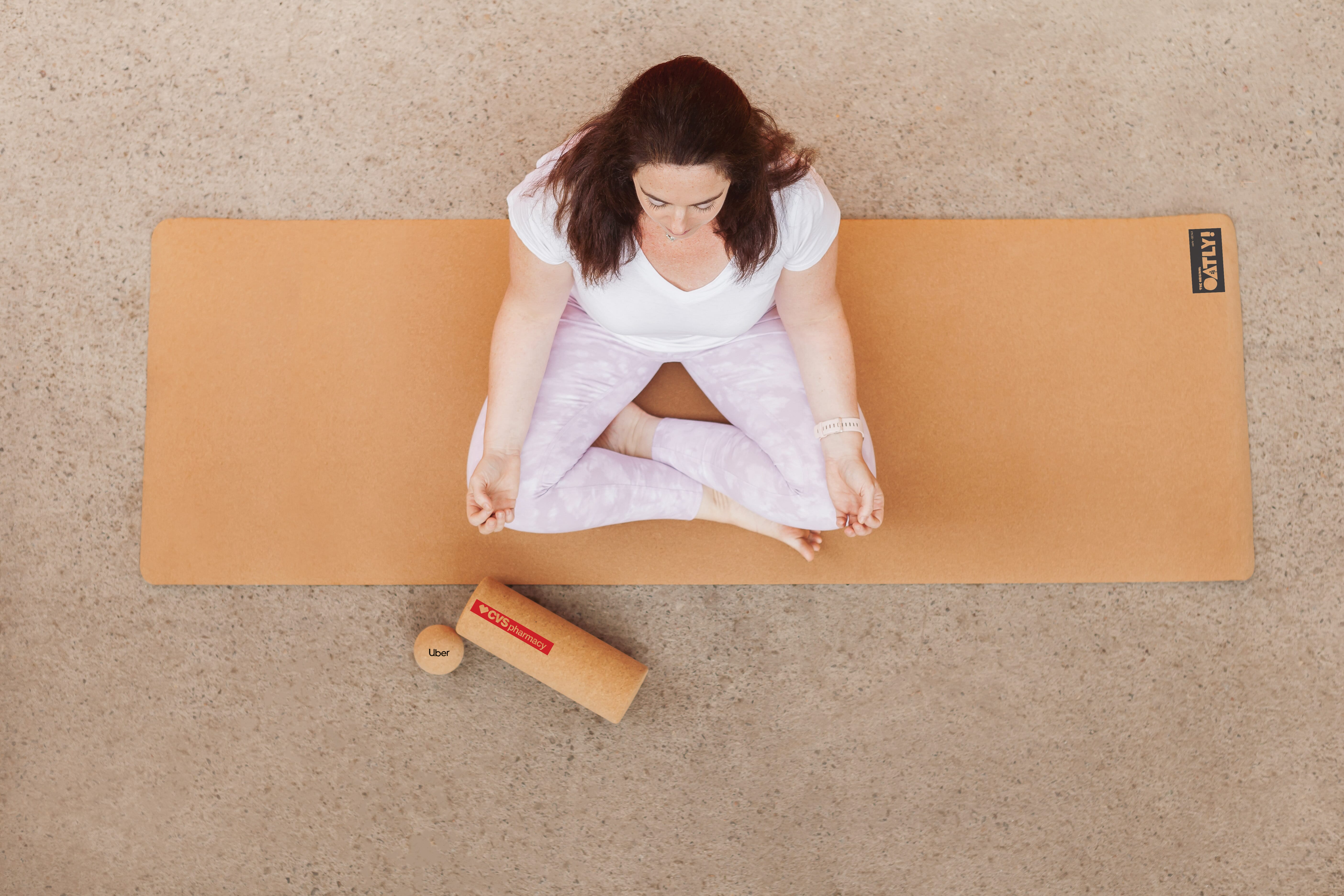 Earth Day Gift Boxes & Sets
Raise awareness with eco-friendly gift baskets and sets that are excellent Earth Day giveaway ideas because they never go out of style. Perfect for Earth Day gifts for employees and clients, these gift sets are easy to mail and deliver an assortment of Earth Day promotional products that will keep your company top of mind.
Whether you want to decorate their desk at home with the Modern Sprout® Glow & Grow Set or keep them fueled with the MiiR® Commuter Set, use Earth Day promo items to support your team and the environment.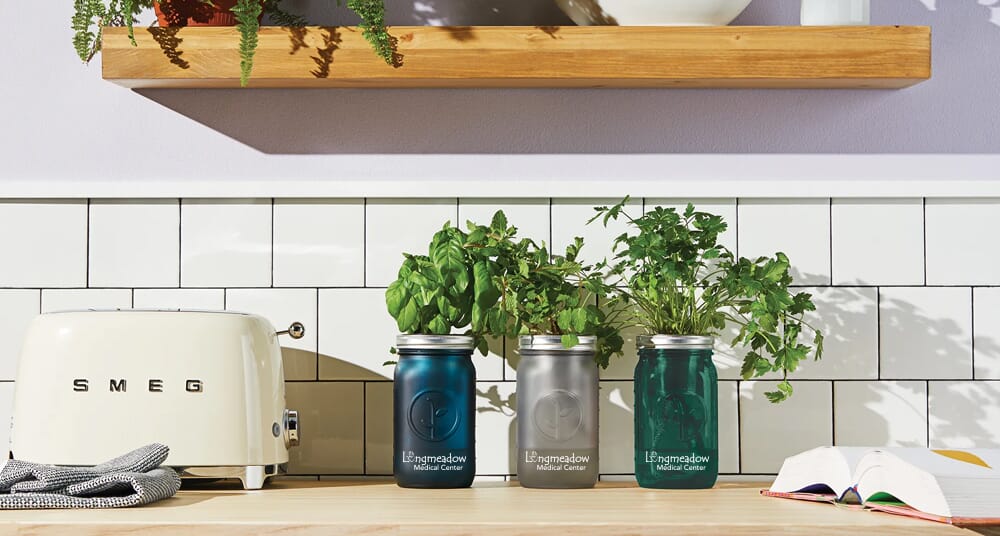 Earth Day Prizes for Kids
The kids today will be the minds shaping the environment in the future, so it's important to help them get an understanding of sustainability and environmental responsibility at an early age. Earth Day provides that opportunity when you incorporate fun activities like building a bird feeder or creating a clean-up science experiment.
Be it a community event, school giveaway or another education opportunity, utilize Earth Day raffle prizes to encourage kids to stay on top of information about their impact on the world around them. Earth Day gift bags filled with fun products – like the Moptoppers® Wheat Straw Screen Cleaner Stylus Pen and the Recycled Doodle Notebook are a great way to incentivize kids to learn more about the environment.

8 Earth Day Activities for Companies
Raise Awareness. Use Earth Day trinkets and awareness items to promote the importance of Earth Day and educate others about what it's all about, including the continued protection of natural habitats, the impact of everyday choices and ways to contribute to positive environmental causes.
Get Outside. Taking the time to enjoy nature is one of the best ways to remind people of the value of the outdoors. To connect people to their natural environment, consider hosting a company yoga session, a picnic, a nature walk, an outside company meeting or any other activity that gets people away from their home or office. Add to the excitement with Earth Day gift baskets filled with sustainable products and useful information.
Plant Trees & Flowers. From tree kits to seed packets, give employees the gardening supplies they need to bring about new life around the office, their home or in the community. Here at Crestline, we even have our own company garden where employees can grow their own fruits and vegetables when they don't have the space at home.
Pick Up Trash. Encourage employees to go out in their local community – individually or as a team – to fill up bags of trash as one of your Earth Day office initiatives. Up the ante by turning the good deed into a challenge and rewarding the people who pick up the most trash with high-end Earth Day boxes packed with prizes, while also giving all participants a commemorative Earth Day t-shirt made from recycled materials.
Update & Share Your Green Company Goals. You may already have a green plan in place for your company, but with new data, your company is probably looking to take further steps to build a more sustainable business and future. Put up posters around the office to stay accountable and to act as a reminder with an updated statement about what you have done, what the results have been and what your future plans are. Always be transparent and don't greenwash. Companies don't go green all at once, and that's perfectly fine. Customers and clients just want to know that you are making a good-faith effort and what they are supporting with their purchases. Make sure you also add a statement on your website and send an updated link in business emails and social media posts.
Award for Green Performance. Whether at the company or individual level, Earth Day is the perfect time to give out awards and recognize green initiatives at your company. Leading up to the celebration, challenge team members to collect the paper and plastic they use for a week and bring it in on Earth Day. Whoever uses the least amount gets high end eco-friendly products, while all participants receive eco-friendly charity gifts for their contributions. Then, donate all the collected waste to a recycling center.
Sponsor a Recycle Anything Day. With programs like TerraCycle, where you bring in a box people can put almost anything in to be recycled, you can encourage employees to recycle items from home that would typically end up in the garbage. For all participants, come up with commemorative Earth Day gifts for employees like a custom-printed, plant-based Pop Planat Core Phone Grip & Stand by Popsocket – a handy phone gadget made by a company that utilizes TerraCycle facilities.
Host a Class. Whether it's a compost class, where employees can learn how to compost and how it benefits the environment, or a wildlife protection class that shows them the little contributions they can make to protect animals, classes are great Earth Day ideas for work because they provide an educational bonding opportunity for the entire company.
Crestline carries Earth Day gifts businesses will love to help you easily come up with Earth Day Swag ideas for employees and customers. Shop our full selection of eco-friendly promotional products to find the items that work for your sustainability goals. From Earth Day giveaway items to Earth Day gift basket ideas, we have you covered.
FAQ About Earth Day
Earth Day 2023 will be on Saturday, April 22. It is celebrated every year on the same day and has been since 1970. The day is an annual reminder that we all need to take care of the environment and the world we share.
Yes, Earth Day is the same day every year, and it always falls on April 22. Since its inception in 1970, the celebration of Earth Day reminds all of us of the importance of environmental protection. Today, one billion people in more than 193 countries celebrate the day.
Earth Day is an annually occurring event celebrated on April 22. It honors environmental achievements and spreads information on the importance of protecting the natural resources of our planet. People from countries all over the world unite in the celebration on this day.
In 1970, the first Earth Day was celebrated. Organized by Senator Gaylord Nelson, people from all over the United States rallied to show the environmental destruction of the Earth to protect it from more harm. The event has since become a worldwide one.
Earth Day was founded by Gaylord Anton Nelson, a United States senator from Wisconsin. On April 22, 1970, Nelson coordinated the first Earth Day to make known the environmental damage of his time. This began a drastic increase in environmental protection over the United States.
In January 1969, there were millions of gallons of oil spilled in Santa Barbara, California. It drastically contaminated the ocean, and more than 10,000 sea creatures were killed. This event spurred environmentalists to take more extreme measures to protect the planet, including the Earth Day movement.
We celebrate Earth Day as a reminder that we all share limited natural resources and have a responsibility to protect and renew those resources for future generations. The annual event is an opportunity to plan activities to help all of us do so.
There are many ways to celebrate Earth Day, including planting a tree, volunteering, and recycling. You can also conserve energy around your home by simply turning the lights off when not using them. Even small things like these can make a difference in our environment.
No, Earth Day is not technically a federal holiday in the United States. That said, it is the most popular secular holiday in the world. Since 1970, Earth Day has been celebrated as a reminder to protect our shared globe.
Yes, Earth Day is a global event. On April 22, people from around the world seek to reduce pollution, protect forests, and clean up waterways. Although the types of celebration may be different in various countries, the goal is the same: to protect the earth for the future.
A wide variety of groups and people celebrate Earth Day around the world. Activities may be coordinated through EarthDay.org or be more local in nature. It's an opportunity for all different nations to come together and support the environment.
According to
EarthDay.org
, this year's theme is Invest in Our Planet. The idea is that businesses and governments can affect change when they invest in green initiatives, and individuals can help to save the Earth as eco-conscious consumers and voters.
Businesses can support Earth Day by volunteering to clean up a local neighborhood, plant trees on their property, or initiate an energy-saving program in their facilities. In addition, decorations, games, parties, and small eco-friendly reminders can be shared.
Most people understand the importance of environmental responsibility. Earth Day can be celebrated in the office by supporting a sustainability initiative, planting trees in a local park, or coming together to share ways to save energy and resources.
Small businesses can go green on Earth Day by starting a community garden or planting trees. Help employees remember the importance of conserving resources by giving away eco-friendly gifts that are either made from recycled material or help reduce the use of disposable items such as fabric tote bags.