Fresh Employee Appreciation Day Event Ideas
& Activities for 2023
published: December 13, 2022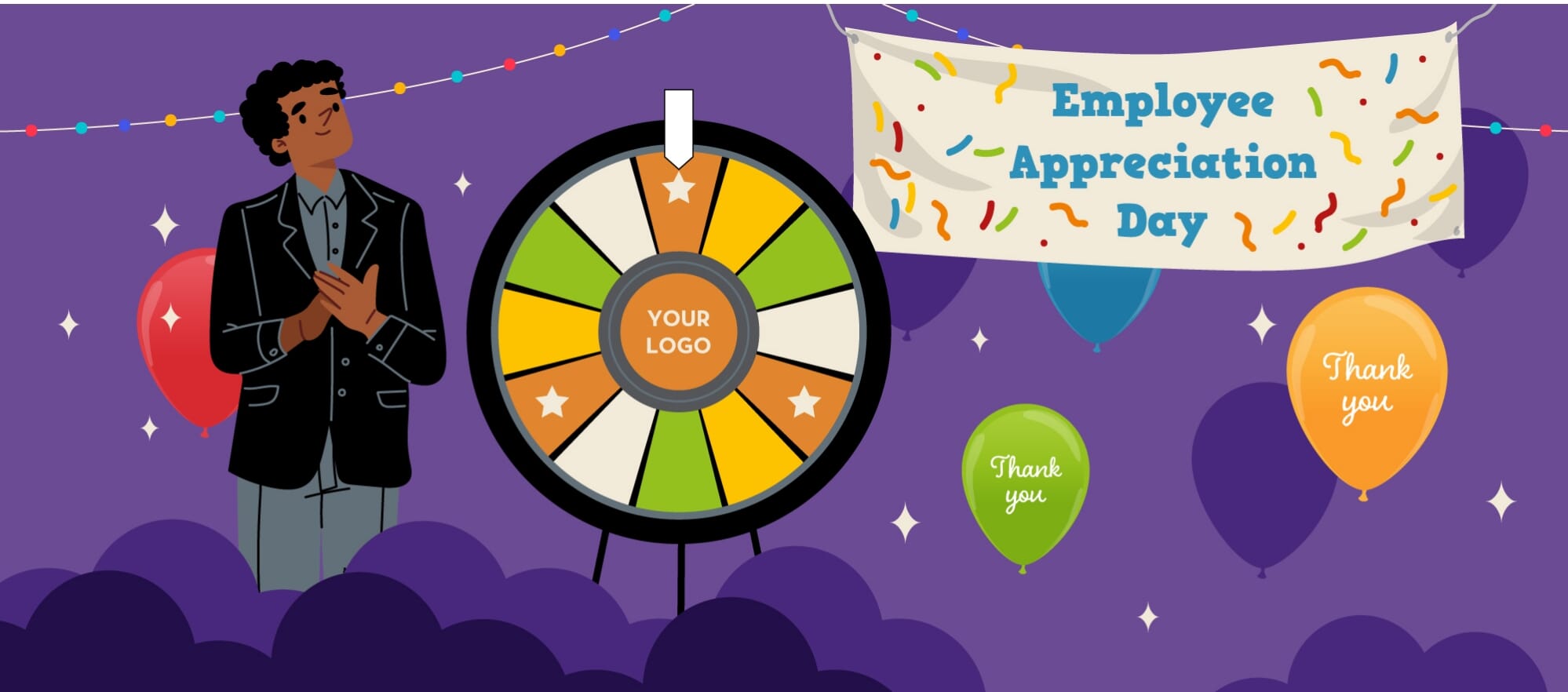 The aftermath of the global pandemic, accelerating technology, and a new focus on work-life balance has drastically altered the workplace and how people perceive career and work. For employers in just about every industry, retaining leaders, managers and workers has become an ongoing challenge. That makes celebrations such as National Employee Appreciation Day, which falls on March 3, 2023, even more important.
We have compiled some great Employee Appreciation Day ideas to help you take full advantage of this nationally recognized event. It's the perfect opportunity to take a break from the stressful daily activities in your workplaces, nurture professional relationships, and show appreciation to your most valuable asset–your people.
Businesses and companies throughout the country take this day, and in some cases, the entire week or month, to thank employees for all that they contribute to the organization's success. It's human nature to desire to be appreciated, especially if extra effort has been put forth.
Organizations that can outwardly celebrate with a host of Employee Appreciation Day 2023 ideas during this time–and continue the celebration in some small way throughout the year–will build a connection that can help foster a positive culture that will attract and retain the best and the brightest.
To help you plan this day, week or month, Crestline has pulled together some new, creative ideas for Employee Appreciation Day activities, events, decorations, and gifts. Don't forget to include your hybrid and remote employees–begin hyping the fun early so they can plan to join you in person or on a scheduled celebratory video conference!

Pick an Employee Appreciation Day Theme
Every big event needs a special theme to pull together the activities, events, and festivities. Solicit Employee Appreciation Day 2023 theme ideas from employees and managers to select something that will resonate with your team. Some ideas may include superheroes, an out-of-this-world space theme, rock star recognition, or an academy-award-type of feeling for the celebration.
Do you see the pattern? Pick a theme that elevates your employees to new levels to show them how important they truly are. This is a great way to pass along an underlying message of appreciation and truly valuing their contributions.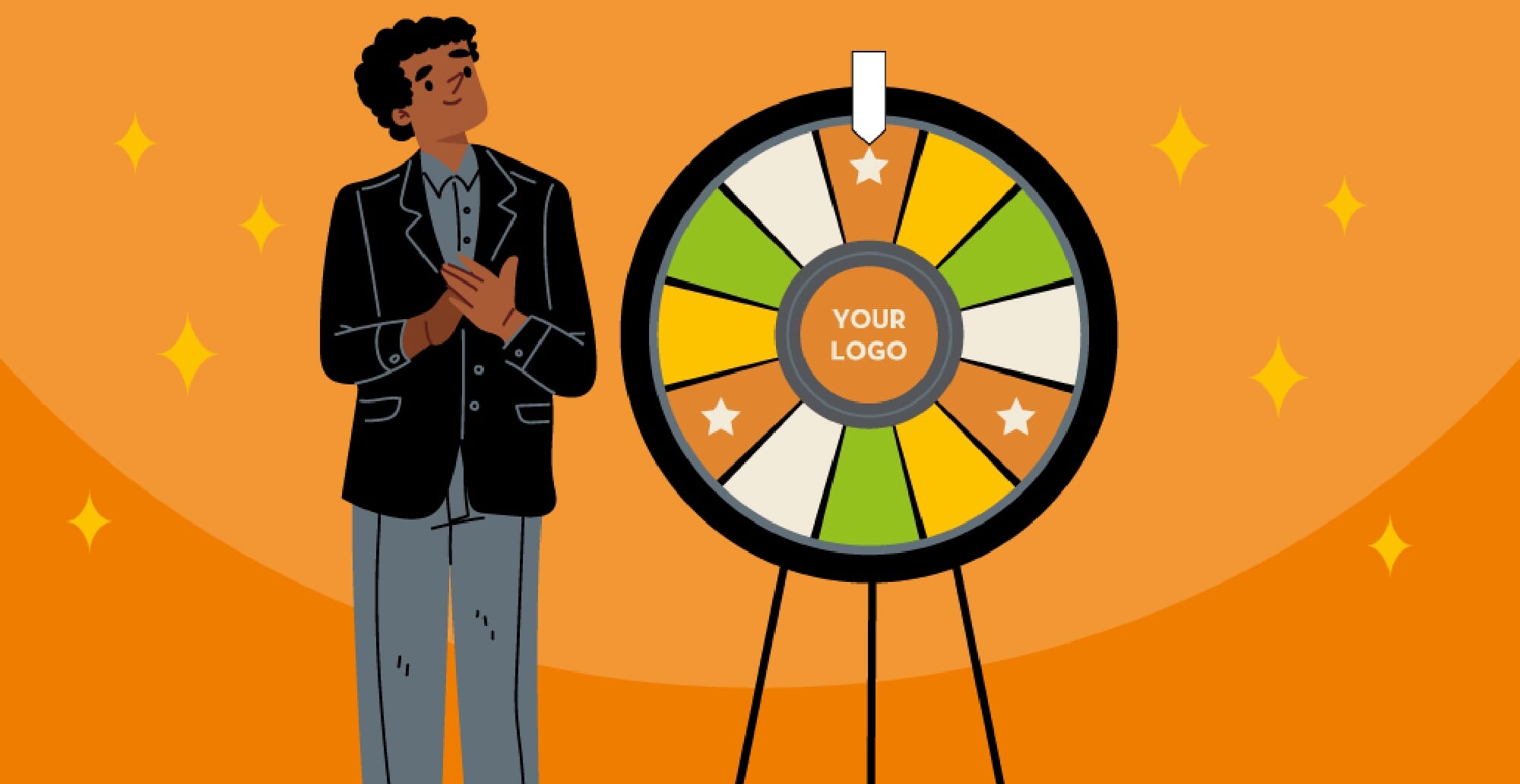 Engage with Fun Games & Activities
Give everyone a break from their typical daily activities with planned games, tournaments, or other events scheduled throughout the day or periodically over a longer period of time. Spending a day carnival-style is one approach for the March 3 celebration. Or, if you choose to extend the festivities over the course of a week or throughout the month, plan a few games or activities over lunch or late in the afternoon.
Here are some fresh Employee Appreciation Day activities:
Selfie Stations
Select some common areas near break or lunchrooms, around elevators, or anywhere you have extra space to create themed selfie stations with fun photo backdrops. Crestline offers a host of items to help you create fun, affordable selfie stations including our 7 1/2' x 7 1/2' Pop Up Wall Kit that promotes your event with a wrinkle-resistant polyester material that can be placed in a straight-wall aluminum framing system.
Check out our other Employee Appreciation Day event ideas for photo backdrops:
Games and Activities
If you're looking for some fun things to do for Employee Appreciation Day, here is a list of games and activities to consider. If your business or company has outdoor campus space, be sure to take advantage of it on warm spring days. If not, some of these games can be played indoors in a cafeteria, lobby area, break room or even a hallway.
Scavenger Hunt
Company or Employee Trivia Challenge
Bingo
Massage Station or Chair
Meditation Workshop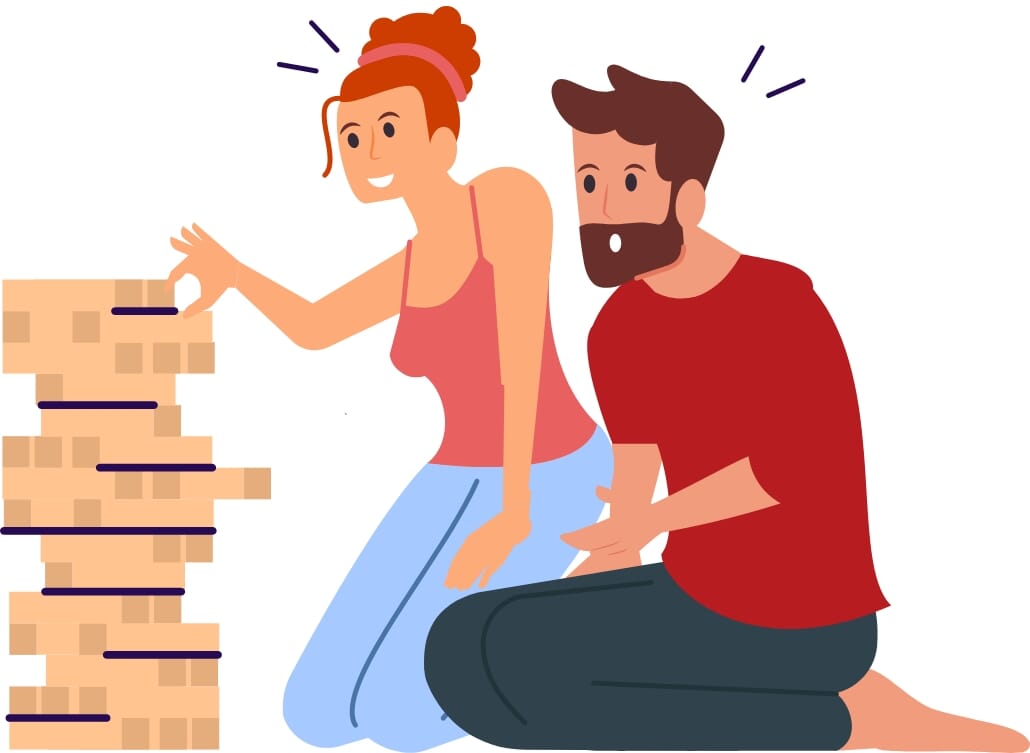 If you're spreading your employee appreciation event over a week or a month, consider setting up an ongoing game tournament with teams and brackets where winners can progress to a championship game. Be sure to post the progress in the lobby or some other well-seen area to keep the spirit going.
You can also set aside a day to extend your celebration to the community by volunteering some time to give back together. Bring your theme to your charitable partner and share your success together.
If you're doing all your Employee Appreciation Day activities on one day, consider sweetening participation by awarding an entry ticket to a final raffle drawing for each activity or a chance to spin a prize wheel with cool giveaways like:
Be sure you encourage your executive team to participate by running or refereeing games, shaking hands, awarding prizes and just being available to have fun and celebrate with your entire staff. Their presence will solidify the importance of taking time out of the workday to celebrate the entire team.
Decorate
Remind your staff of employee appreciation activities by taking some of these Employee Appreciation Day decoration ideas to heart. Put them up throughout your buildings and offices, around break rooms and elevators, and even in the executive suite. Set the stage with fun balloons, tablecloths and banners, especially in the locations where games, activities,photo ops, and food will be offered.
Don't forget to match your decorations to your theme; it's just a great visual reminder of the ongoing appreciation you are working to celebrate.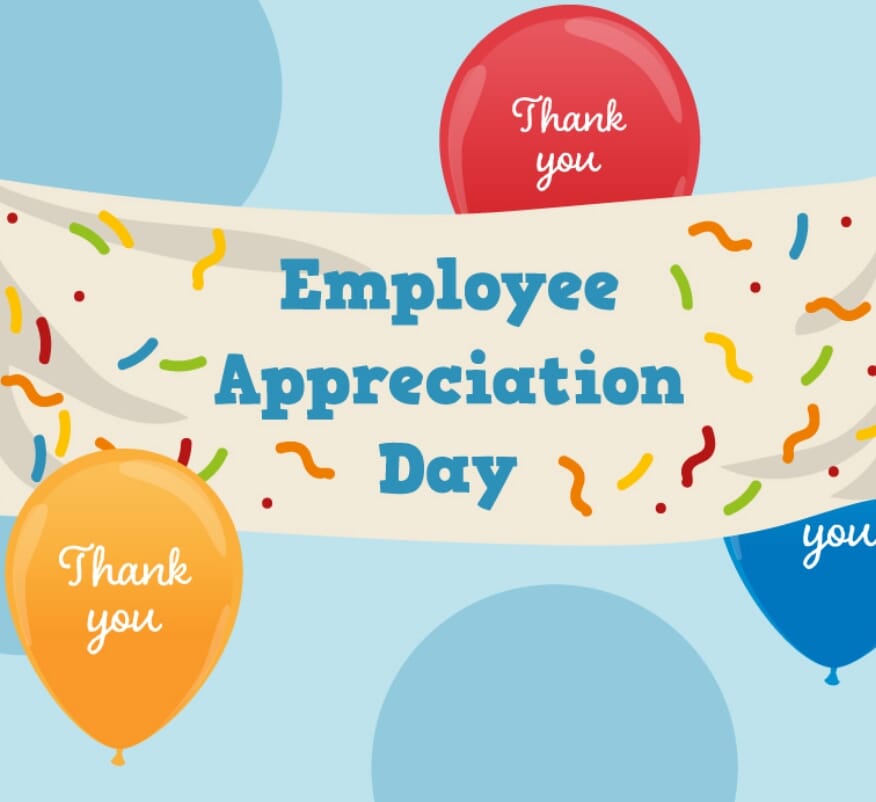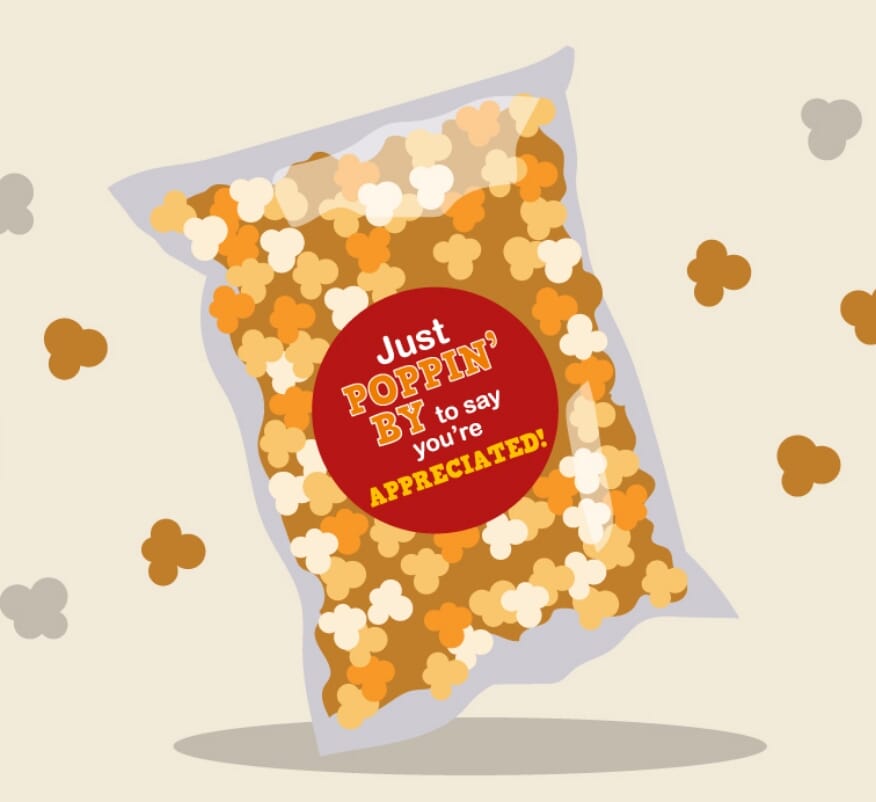 Great Eats
Employees love to have tasty food throughout the day, so be sure to include meals, snacks and treats as part of your Employee Appreciation Day activities.
In most parts of the country, March 3 can still be a little chilly so start the morning with breakfast and comforting drinks like coffee, hot cocoa or warm apple cider. Even a small treat like specialty donuts can afford an opportunity to say thank you with a fun play on words like "We DO-NUT know what we'd do without you!"
For those employees who prefer to graze throughout the day, be sure to offer popular snacks like fresh popcorn, gourmet cookies, or unique snacks. Consider a themed snack cart that can make its rounds throughout the office during the day. Don't forget to incorporate fun messaging on popcorn bags like "Just POPPIN' by to say you're appreciated!"
If you're extending your Employee Appreciation Day activities throughout the week or month, schedule some local, popular food trucks to be on site during the lunch hour for a special meal. Be sure to set aside decorated picnic or celebration areas where staff can share the meal with coworkers – and maybe participate in the activity-of-the-day during the lunch hour.
Here are some other great Employee Appreciation Day ideas for small treats that can be left in break rooms, passed out throughout the day, or given out at staff meetings:
Employee Appreciation Gifts
Everyone loves to be surprised with a thoughtful gift, and Crestline offers a host of affordable, practical, and appreciated items that can be left on employees' desks or at workstations to show your appreciation. Many of these items can easily be mailed to hybrid or remote workers as well to extend celebration to the outmost virtual walls of your organization.
Here are some top gift ideas to celebrate Employee Appreciation Day: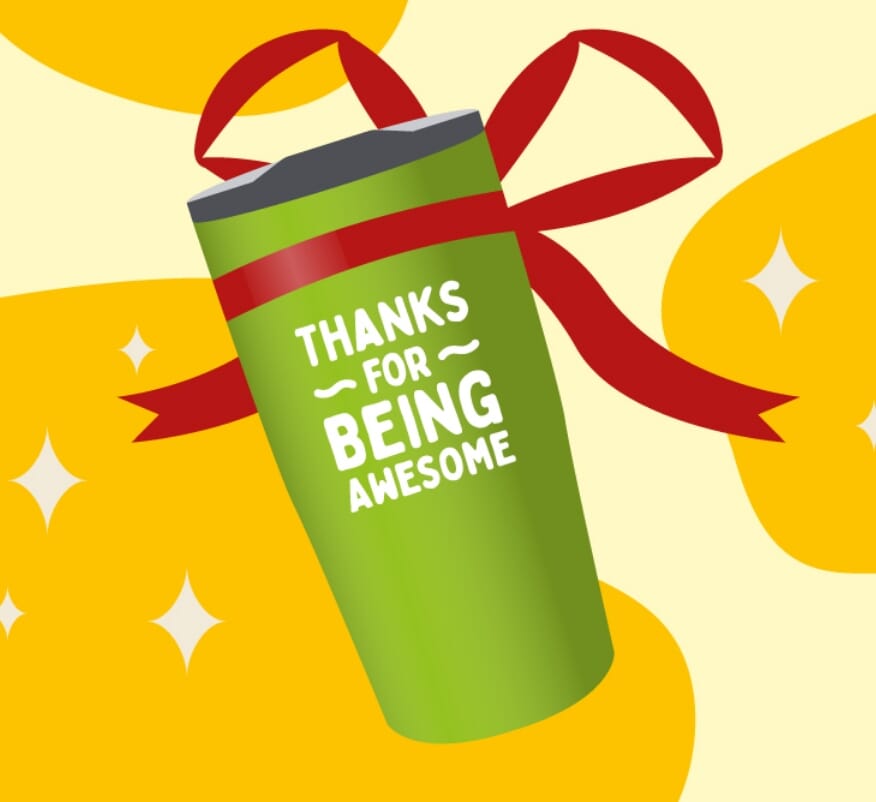 Not finding a match yet? Get inspired with even more top picks for Employee Appreciation Day Gifts.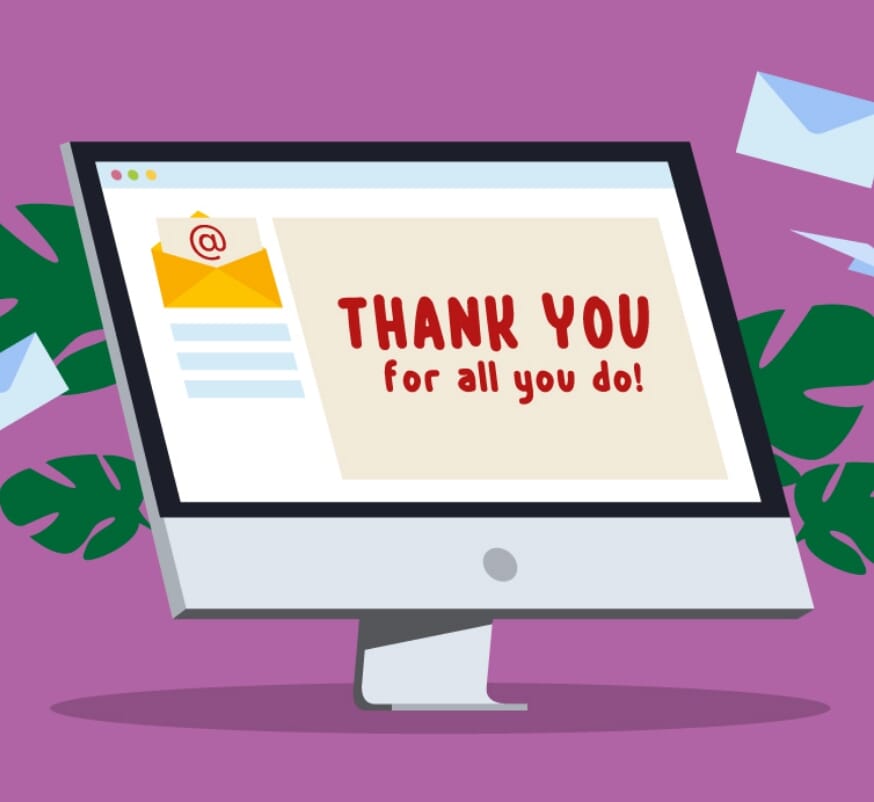 Final Employee Appreciation Day Message
After wrapping up your Employee Appreciation Day activities, whether they last a day, week, or the entire month of March, have your owner, CEO, or department manager send out a final appreciation email with a heartfelt message. This is the perfect time to include a link to photos from the celebration to help remind employees of the fun activities, gifts, and events of the week.
Be sure to plan ahead for this year's Employee Appreciation Day in March by selecting a fun theme, purchasing affordable decorations, buying food and tableware, planning games and activities, and investing in corporate gifts for your most valuable resource–your people.
Not only will these Employee Appreciation Day ideas be memorable and enjoyable but can help bring your entire team together for a productive year ahead.
Employee Appreciation Day FAQ
To help you get ready for this year's Employee Appreciation Day, here are some frequently asked questions and answers. Having these at your fingertips, along with a host of Employee Appreciation Day ideas, can make planning much easier and more efficient.