The Best School Spirit Giveaway Ideas, Period
published: September 16, 2019 | updated: January 25, 2023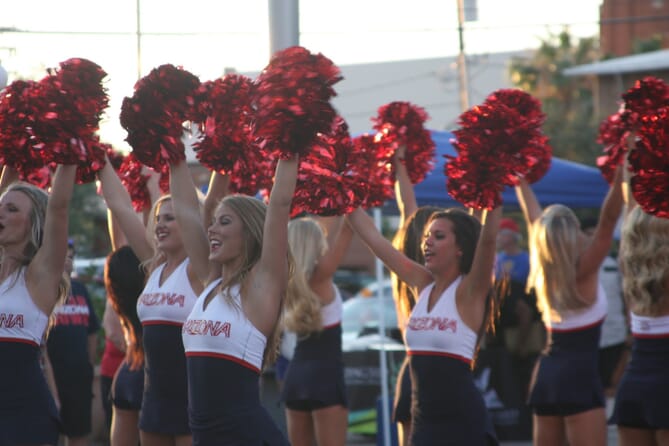 A stronger community and tons of exposure — sounds like a pretty killer combo, right? With customized promotional items designed to raise school spirit, it can be a reality.
Just as the first football game of the season can get students pumped to represent their school, customized school spirit products help create a sense of school pride and identity that everyone can participate in.
Plus, students love the opportunity to show school spirit. For example, the official Twitter account of the L.A. Unified School District has more than 25,000 followers, and regularly retweets posts about school spirit-related activities like this one from Crenshaw High School:
University students are no exception. The Twitter account for the Ohio State University Department of Athletics has more than 500,000 followers. Its school spirit posts get hundreds of likes from students, parents and faculty:
With the right custom promotional products, you can boost your school's exposure while helping to create the kind of environment that students need to succeed.
Read on to learn more about how you can use promotional items to send school spirit (and your school program's exposure) skyrocketing.
How Do Promo Products Increase School Spirit?
Imagine a pep rally, with all its cheering, branded gear and festive music. Such events can give students a sense of belonging and strengthen the community.
With that sense of belonging comes higher academic performance, too. According to a 2013 study from WestEd, schools with the most positive climates are also those with the best test scores.
School promotional items can accomplish the same thing every day of the year. With the ability to rep their school logo or team everywhere they go, students can enjoy a sense of school spirit and community, all while showing off your brand to thousands of people.
As an added bonus, promo items for high school students, university students and elementary schoolers are all equally effective.
Spirit-Boosting Activities
These are some of the best spirit-boosting activities where attendees can show their school spirit with promotional items:
Back-to-school cookouts: At a back-to-school cookout, students, parents and faculty can come together to get excited about the upcoming school year. These events are also perfect for welcoming new students into the community.
Pep rallies: Usually held in anticipation of upcoming sporting events, pep rallies are a fantastic way to get students excited for extracurricular activities. What's not to love about some pre-game hype?
Spirit week: An annual school spirit week can give students the chance to show their creativity and have fun, all while building spirit. Many schools celebrate spirit week by creating themed dress-up days.
Movie nights: Movie nights are a fun and affordable way to bring the community together in a way that everyone can enjoy. To create a more engaging experience, try letting attendees vote on the movie choice.
New mascot contests: Switching things up with a new mascot contest can be a great way to get students involved in creating a fresh school identity they can be proud of.
These activities are ideal places for students, parents and faculty to wear their school spirit products. From apparel to tech accessories, all types of promotional items can make any school event even better.
Which Promotional Products are Best for Boosting School Spirit?
As you'd expect, items like backpacks and water bottles are always excellent choices for increasing school spirit in your community.
Other, more out-of-the-box items like camp chairs, wristlets and sunglasses can do the same thing in a creative and unexpected way.
Looking for the perfect student giveaway items for your community? These are some of our favorite school spirit products for every occasion.
Back-to-School
For many students, back-to-school time represents the end of a carefree summer and the start of early mornings and daily homework.
However, you can help to get students excited for the school year with a variety of fun and useful promotional items. For instance, the Stylin' Backpack shown below can make school prep easier for students and parents.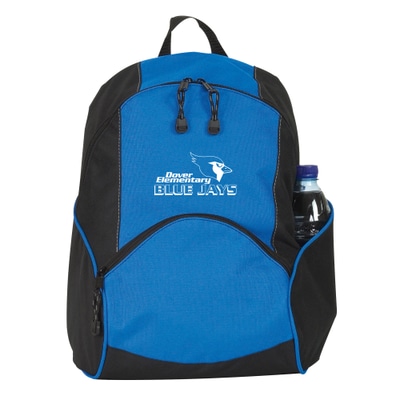 Here are some more awesome back-to-school items:
Water bottles: With a durable, reusable water bottle, students can stay hydrated throughout the school day. We love the sleek 16 oz Vigo Stainless Insulated Bottle.
Stress balls: Help students relieve stress at any time with whimsical, squishable stress balls in a variety of shapes. We're fans of this brightly-colored star-shaped model.
T-shirts: Make it easy for students and parents to show their school spirit all throughout the year with branded school spirit shirts. The Bella + Canvas™ Modern Fit T-Shirt is a foolproof choice for both genders.
School Stores
A well-stocked school store can provide students with items they'll love and use, all while raising money for the school and generating plenty of school spirit.
For example, the Silicone Tech Pocket shown below makes it a breeze for students to store their student ID and lunch money right on the back of their smartphone.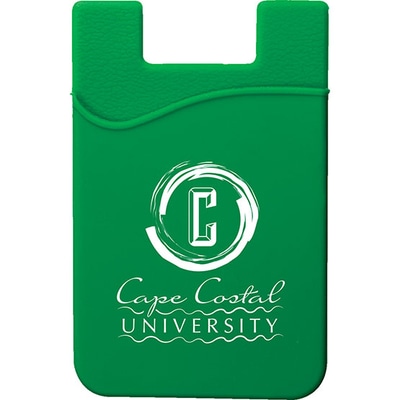 Other great items for school stores include:
Apparel: All types of school spirit wear can be sold at on-campus stores to increase school spirit and meet students' needs. We love the ultra-comfy Flannel Lounge Pants.


Tech accessories: Today's students are nothing if not tech-savvy. Knowing that, it's no wonder that convenient tech accessories like the Engraved Aluminum PopSockets® are always a big hit.


Sweatshirts and hoodies: Custom-embroidered sweatshirts and hoodies keep students warm, comfy and full of school spirit. We're particularly fond of the Gildan® Heavy Blend™ Hoodie.
Sports and Outdoors
Sporting and outdoor events present the ideal opportunity to provide students and parents with customized school swag.
A prime example is the Camp Chair pictured below. With a matching carry bag and built-in cup holders, it's perfect for games, barbecues, picnics and movie nights alike.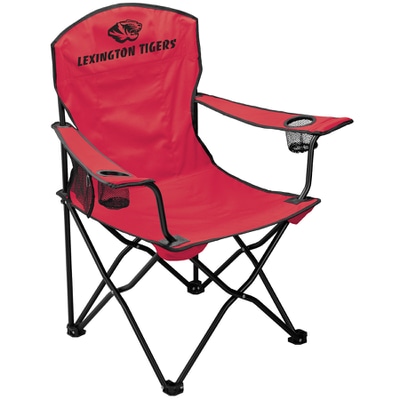 Whether you're looking for pep rally ideas or game-night items, these personalized items will fit the bill:
Of course, these ideas are only the tip of the iceberg. From lip balms and awareness bracelets to tote bags and writing instruments, the possibilities are limitless.
Don't stay on the sidelines this school year. Take the opportunity to promote school spirit, build a stronger community and support your local students, all while gaining exposure at a low cost.
Want even more ideas? Check out our full selection of promotional products for education.
Or, check out our buying guide for promotional products for schools.