How to Prepare for a Career Fair:
Your Before and After Checklist
published: December 10, 2019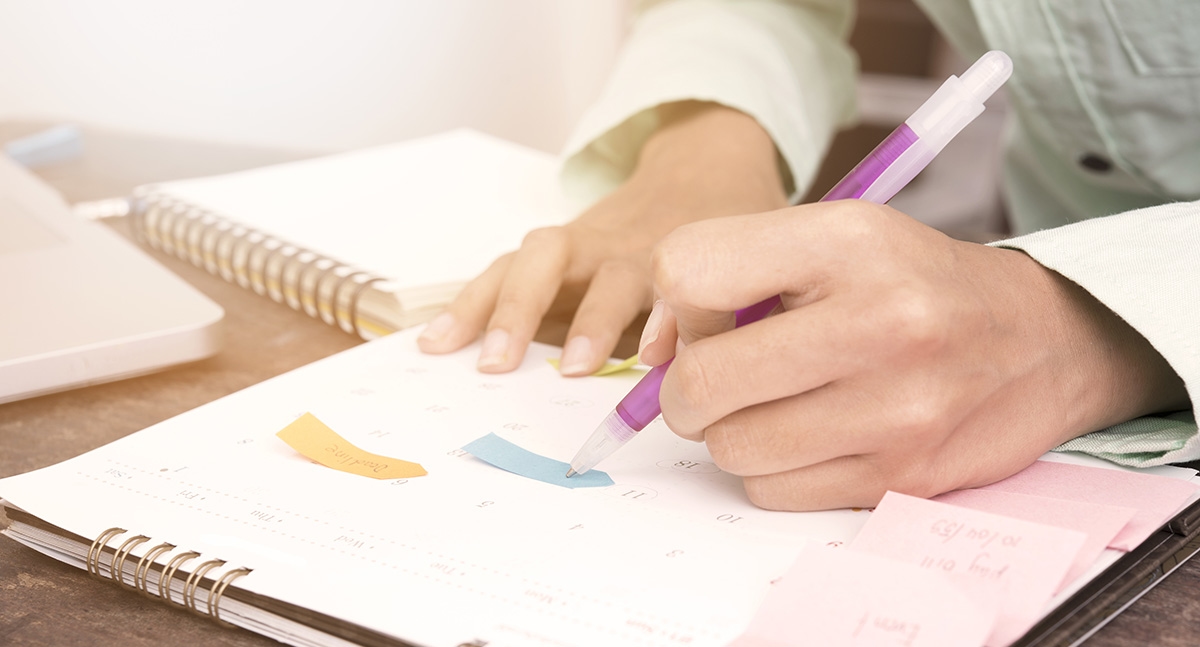 Grabbing the attention of career fair attendees is one thing, but recruiting the best candidates is a whole different ballgame. Your goal is to draw the sharpest, most qualified individuals to your company. That's why it's critical to have a plan before, during, and after the job fair. What you need is a career fair checklist.
Before Career Day: Plan, Assess, and Do Your Homework
In the days leading up to the event, plan your career fair table setup and how you'll present your brand, assess your competition, and prepare for any questions or issues that may arise.
Make a lasting impression. It may seem cliché, but first impressions do matter and can mean the difference between that potential ace candidate stopping at your booth or being grabbed up by a competitor. Now is the time to evaluate all career fair marketing materials and corporate communications to ensure they're clear, concise, and engaging. But all that great literature won't matter if you're overshadowed by surrounding booths featuring dazzling graphics and colorful job fair displays. Add professional touches like logo-emblazoned table covers and runners, eye-catching banners and posters, and innovative booth displays.
Do a little reconnaissance. If you want to land the top talent, you'd better do your homework. Study the job fair recruitment strategy rival companies employ. Do their booth presentations have magnetic appeal? Are they using sights, sounds, and gadgets to reel in prospects? One-up the competition by sending job seekers away with memorable, functional career fair giveaways uniquely branded to keep you top of mind.
Bring your A-game. When deciding what to bring to a career fair, a dynamic team is a given. But all the charisma in the world won't help if your crew isn't on the same page. Make sure everyone aligns on how you're going to present your company and potential career opportunities. Nothing will send job seekers running for the next booth faster than an unprofessional and unprepared pitch.
Keep them engaged. Studies have shown that directing career fair attendees to apply online for an open position can have adverse effects. In her National Association of Colleges and Employers op-ed, independent recruitment consultant Mary Scott writes, "GTW (go to the website) is as commonplace a refrain as it is frustrating to students who wonder why employers even bother to send representatives to career fairs if they are either unable or unwilling to engage with them and answer their questions." When considering career fair best practices for employers, keep in mind that everyone's time is valuable. Just as you've taken the time in your recruiting efforts, job-seeking attendees have also put forth the effort. Show your respect by providing personal contact information and taking steps to follow through after the event.
Career Fair Day: Come Prepared, Eager, and Full of Surprises
It's showtime. Check that all last-minute details are in order and get set to impress. Remember, you are the face of the company.
Have handouts handy. We've all heard the Boy Scouts motto, "Be prepared." These words should be at the top of your career fair checklist. Establish an organization system for your display booth just as you would back in the office. Have professional packets and informational takeaways front and center, so if you're in the middle of speaking with an attendee, this material will be accessible to passersby.
Don't be late for the show. Arriving bright and early not only allows you and your team plenty of time to set up, but it also gives you access to those go-getting early birds who are hungry to show what they have to offer. Let them know you're as serious about finding the right fit as they are. While those around you are still hanging posters and assembling backdrops, you'll be selling these eager beavers on what your business has to offer.
Give them an incentive. Everybody loves a little friendly competition. If you're a sports-oriented company, get them pumped up with a mini-basketball shootout and reward them with a – what else – basketball stress ball. Is music your business? A dance-off competition for Jam Out Earbuds is sure to have the crowd circling your booth. And don't discard the classic "put your business card in a bucket" drawing for some fun job fair promotional items.
After the Career Fair: There's Still Work to Be Done
You've made your pitch and gathered your contacts. It's time to pack up and pat yourself on the back. Now the real work begins:
Review the applications. Don't sit on them. The best time to revisit the resumes you've collected is immediately following a career fair. Your memory of prospective candidates will be fresh on your mind as you consider their CVs.
Contact each candidate. Decide which candidates are best suited to your company. Reach out to these individuals and guide them through the next steps. If you don't have any current opportunities for other job seekers, reach out to them with a call or email thanking them for attending the fair and let them know you will keep them in mind for future openings.
Assess the results. Immediately after the career fair, evaluate the event's successes and misfires you can learn from for future events. Take a tally of total attendees, visitors to your booth, and how many of those you hire. Use the data you've gathered to make your next event an even greater success.
Now you know how to prepare for a career fair, what to bring to a career fair, and how to put on the perfect presentation. The only thing left to do is get fired up for your next event.