Custom Promotional Home Items – Auto Items & Gifts
3 products
Sale
Item # 118557
$15.56 - $11.97 $14.25 - $11.49
Min qty: 20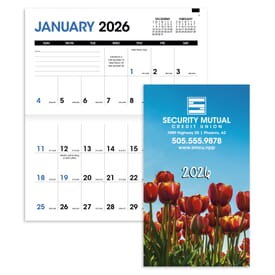 Item # 101170
$2.42 - $1.33
Min qty: 100
New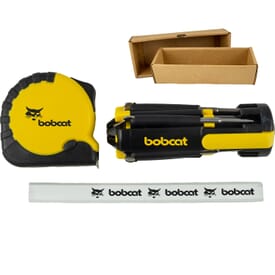 Item # 126806
$25.56 - $21.24 $25.56 - $17.47
Min qty: 125
Raise Brand Awareness with Custom Items for the Home & Auto
Promote your logo on branded gifts for home and auto. We have a variety of products for all different occasions and businesses. Promote your brand on the go, at home, or in the office. Home and auto promotional products make great gifts that employees and customers will keep, cherish, and remember your brand by.
Have some fun with your promotional products. Food and candy are a satisfying and memorable way to share your logo with employees and customers. We have a wide variety of delicious products such as candy, chocolate, cookies, brownies, mints, gum, savory snacks, beverages, and more. Encourage fun with games and novelty items like coloring books, flyers and fans, and games and puzzles. Having a party? Don't forget to check out our balloons, bubbles, and more in our party accessories category.
Traveling and on the go? We have plenty of products for you. Customers and employees will take you on their daily commute with promotional auto accessories. Promote your logo with items like ice scrapers, storage products and car safety kits. Let your brand travel with promotional travel accessories, like luggage tags, travel bags, and pillows. Keychains are perfect giveaways and one of the most popular ways to promote businesses and schools.
Home promotional products make great gifts for customers and employees. Blankets are great for keeping customers warm and cozy and will be a gift kept for years to come. 91% of consumers keep at least one promotional product in their kitchen. Check out our kitchen accessories for products that employees and customers will hold onto.
Promotional products are great for the office too. Help manage time and promote business with our calendars and planners. Other home and auto categories include branded bookmarks, custom clips, flashlights, magnets, ornaments, promotional pet products, photo holders, stuffed animals, tools, and umbrellas.
"The jar popper is a very useful item to have around the house thereby keeping your name in front of your customers." – Monica, IL
"These calendars are a great buy and a very subtle way to establish branding with your customer base." – Michael, ME
"We are in housing, so the magnet clips shaped like a house are the best marketing tool for us. We put our logo and telephone number on them and give them out at Senior Expos with our brochures." – Michele, PA