Political Campaign Giveaway Ideas: Why Promotional Items Are Key to Winning Votes
published: October 31, 2019 | updated: September 28, 2022

How to Win an Election with Political Campaign Promotional Items
Custom printed campaign promotional items can be a winning strategy for you or the candidate you support by helping to spread awareness, fundraise, thank donors and volunteers, and encourage voters to get out to the polls. With the right political campaign giveaway ideas, you'll be able to take any campaign over the finish line and inspire people to take advantage of the democratic process.
Since 2022 is a mid-term election year, political promotional items will be popular leading up to the big day. If you or your business is supporting or participating in a political campaign this year, whether it is spreading awareness for a candidate, advocating for people to go out and vote or educating the community on election information, personalized campaign items can bolster your efforts and bring clarity to the campaign.
Spread Awareness with Personalized Campaign Giveaways
Early in the campaign cycle, awareness and education are important. People cannot vote for a candidate if they do not know who they are or what their message is. Whether your candidate is presidential or on the state and local level, political campaign promotional items can help you get the word out.
Personalized campaign buttons, lapel pins, car magnets and bumper stickers are essential campaign giveaways ideas that will drive name recognition for your candidate, and when you need to provide core message points at political events and rallies, banners, signs and table throws will draw crowds in so you can deliver the information directly to the audience.
Red, white and blue patriotic hand fans in generic or republican elephant and democrat donkey shapes can be customized with your candidate's name and slogan to create a camera-ready rally staple, while embroidered caps and hats make classic and effective political campaign giveaway ideas to spread awareness for your candidate everywhere you and your supporters go.
Don't forget yard signs to let drivers know how much support your candidate has in your community. Going on a door-knocking campaign in your area? Leave full color door hanger brochures introducing yourself and your key issues with a "Sorry I missed you" message. To leave a combination of literature, a personal note or a giveaway, wrap your greeting in transparent doorknob hanging plastic bags.
As you can see, the best campaign giveaways don't have to be complicated. With an all-around strategy, you can spread awareness and garner support for yourself or your candidate.
Fundraise by Selling Custom Campaign Merchandise
Another essential process in the campaign cycle is fundraising. When it comes to a political campaign, there is always more that you can do to get your name out there and raise funds that will make or break your campaign. All the front-runners in presidential elections have their own creative promotional campaign merchandise ideas available for purchase. You don't have to be running for president to have your own merchandise available for sale. Coffee mugs, tote bags, t-shirts and other apparel can be customized with your slogan, message or name and be sold to help you raise money. The benefit of using promotional campaign merchandise ideas for fundraising is that they allow your supporters to promote your name and what you stand for.
Thank Your Donors & Volunteers with Thoughtful Campaign Gift Ideas
Donors and volunteers are the backbone of any political campaign, and candidates should recognize their efforts by thanking them with campaign promotional items. Donor recognition gifts can be something simple such as a note of appreciation placed inside a quality folder with other information about upcoming events or more information about your campaign. Promotional pens, calendars, and stickers are a simple but memorable way to say "thank you" as well. You can also use campaign giveaways ideas like patriotic, elephant or donkey shaped stress balls to thank your volunteers for all their hard work.
Get Voters to the Polls with Pro-Voting Election Day Swag
The most important part of any election is drawing voters to the polls. Using fun campaign swag ideas is a great way to get the community hyped up about voting. Early in the year, you can use exciting patriotic swag to encourage people to register to vote and educate them on the importance of voter registration.
Once Election Day gets closer, you can then use those fun giveaways again to entice people to go vote. By keeping the best campaign giveaways on hand, you'll have campaign items to pass out at schools, shopping centers and other public spaces that encourage people to head to the polls.
Voting is important for everyone, so offering an enticing reward to those who go out and vote is something that any business can take advantage of without having to get specific about party affiliation or personal political opinions. If you are looking for a way to get people into your store, use Election Day as an incentive. Offer a promotional giveaway to all of those who can prove that they voted. For example, promote that if customers come into your storefront after voting and show their "I Voted" sticker, they get a free reusable shopping tote bag.
These are just a few campaign giveaway ideas you can use to show your support for a candidate, educate the public, and get people to the polls this year. By choosing the right campaign swag ideas, you can make this election cycle more invigorating for everyone.
How to Decide Which Campaign Items to Pass Out
Choose Campaign Handout Ideas that Match Your Message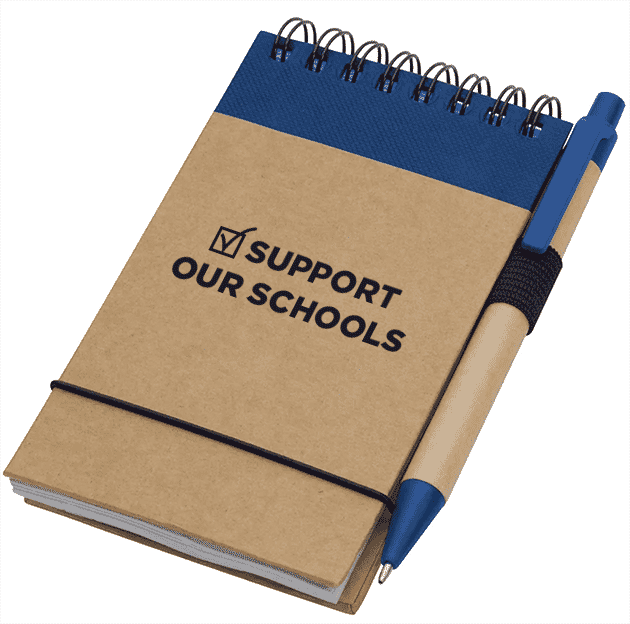 If bolstering the U.S. economy is a high priority, made in USA giveaways match campaign messaging by supporting American businesses.
When it comes to the environment, people want to know that a candidate is actually taking action. Eco-friendly products show that you take green initiatives seriously.
Is supporting education key to your platform? Consider branding school supplies like reusable lunch totes, notebooks, pencils and erasers.
Give Your Audience What they Need This Second
Offering people basic political campaign handouts that they need right here and now breaks down barriers of political affiliation, giving you a chance to have a conversation about pressing issues instead of party ties. Your political giveaways can also list a website where they can check out your political positions online later, or better yet, lead them to a form to fill out to tell you what's important to them, as their potential representative.
Canvassing at an outdoor festival or event? Everyone needs sunglasses, sunscreen and bottled water. Help parents keep kids entertained with balloons in red, white and blue, or custom printed flying disks to bring some energy to the event.
What about giving away campaign paraphernalia at parades? Give out American flags for attendees to wave or patriotic face paint. Hosting a pride parade? There's a flag for that too. If the weather isn't going to hold, there's no freebie that people want to receive from you more than a mini–American Flag umbrella.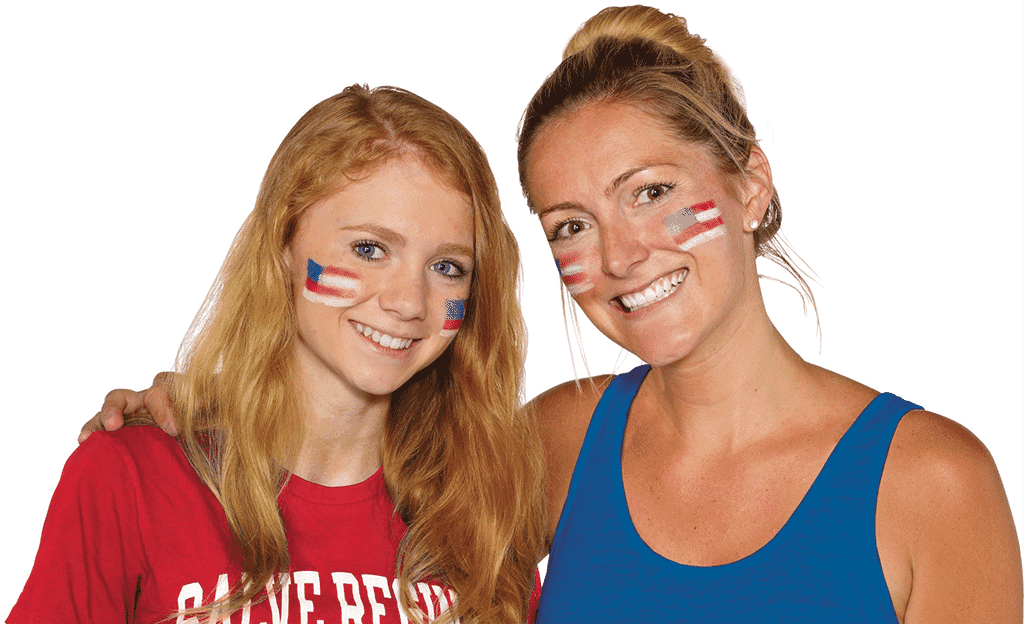 Whatever you do, don't make it about you. Seems counterintuitive, right? If citizens are going to vote for you or your candidate, they need to know your views and qualifications. True, but the first thing they need to know is that their potential representative cares about them. Honor those who have served at Veteran's Day events with pins and mugs with messages of appreciation. Offer teachers and nurses sturdy totes and tumblers that will help them through the day. Give new parents printed hand wipes, safety outlet covers, or stuffed animals and other toys for their kids. You get the idea – make political handouts about those you will be representing.
How Long Have Candidates Been Handing out Political Promotional Items?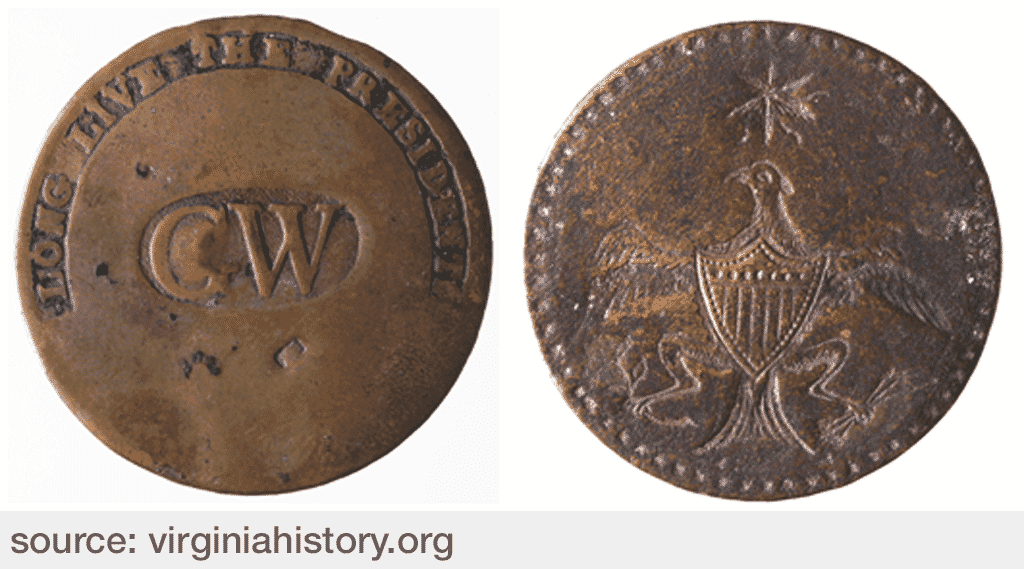 The first known use of political campaign promotional items in the United States tracks back to 1789 when George Washington used personalized campaign buttons when he was elected president. Promotional products and elections have a long history, and since they are still being used in elections today, it's evident they are a powerful campaigning tool.
For insight on designing customized campaign merchandise, check out the results of our poll on the logos of 2020 presidential candidates.