American Swag:
The Best USA-Made Promotional Products
published: October 31, 2019 | Update: May 25, 2023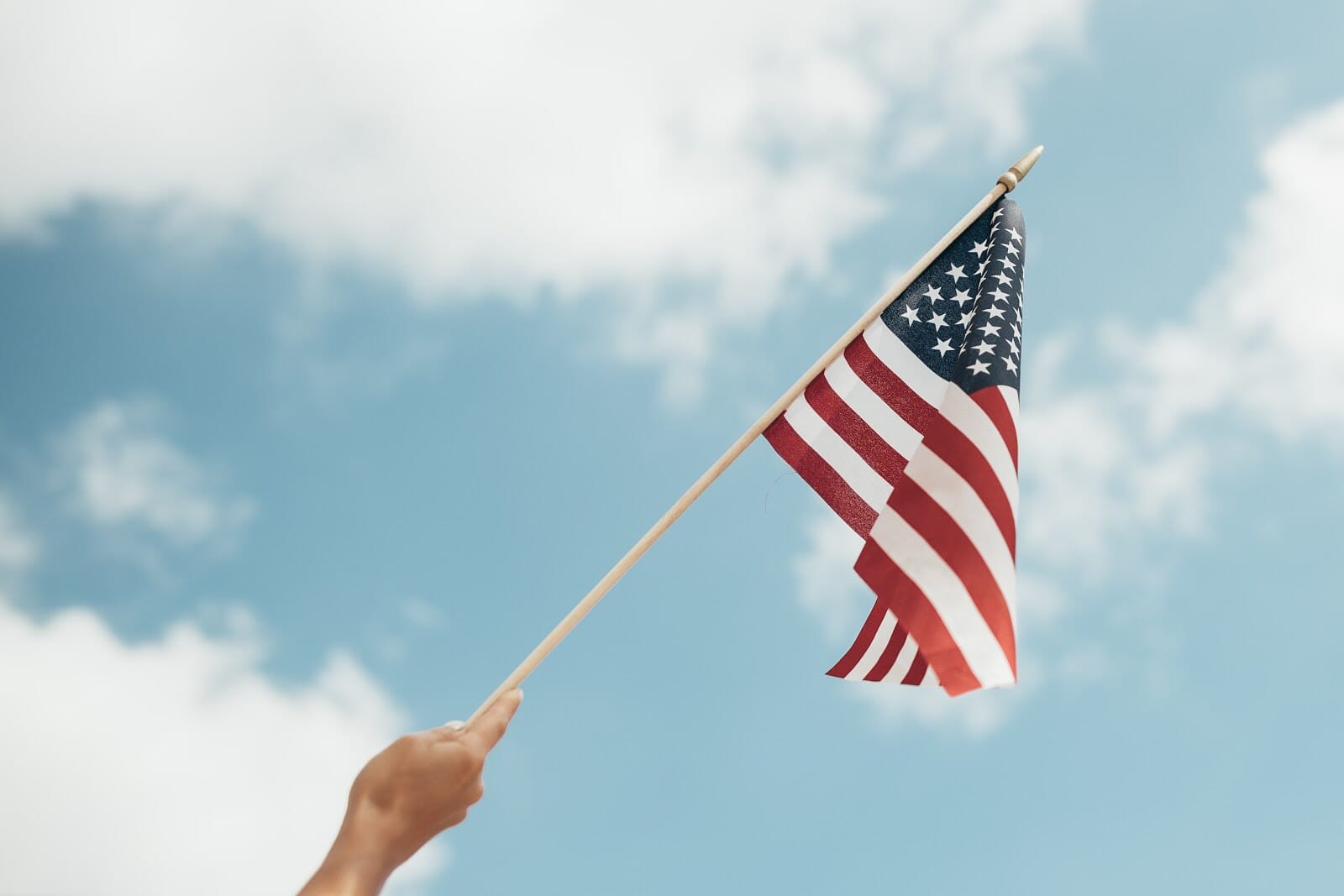 By purchasing promotional items that are made in America, you can do more than show your patriotism: you can also win over potential and existing customers. According to a 2015 survey from Consumer Reports, 84 percent of Americans believe that USA-made products are reliable, and only 10 percent say they don't make an effort to purchase products that are made in America.
USA-made products can benefit you, too: without the tariffs that are often associated with imported goods, domestic products can actually be less expensive than their foreign counterparts. Luckily, there are plenty of American promotional products you can use to grow your brand while showcasing your national pride, saving money and gaining consumers' favor.
Here's the best American swag to give your recipients.
Apparel
Apparel that's made in the USA is high-quality, looks great and is perfect for displaying your logo loud and proud. You can never go wrong with custom shirts, hats, and other apparel.
The Port & Company® All-American Long Sleeve Tee is one of our favorite made in USA t-shirts. Crafted from soft cotton and reinforced with a double needle hem, this t-shirt is built to last:
Bags and Totes
Branded bags and totes are some of the best promotional items for gaining exposure. Everyone can use them, they come in handy year-round, and their logos are always on display.
The USA-Made Zippered Tote is a high-quality bag that's perfect for your recipients to take on their daily commute:
If you're looking for something more colorful, you'll want to check out the Domestic Tote Bag. With full edge-to-edge printing, this tote packs a punch:
Drinkware
What better way to help health-conscious recipients stay hydrated than with made in USA drinkware?
The Clear View Bottle is a foolproof option that will come in handy at the office, the gym, outdoor events, and everywhere in between. With a variety of vibrant colors to choose from, you're sure to find something that complements your logo:
Or, take it to the next level with the popular Tervis® Tumbler. Made from double-walled acrylic for storing both hot and cold beverages, this unique tumbler lets you choose between an embroidered logo or a full color design
Office Supplies and Accessories
With features that are both practical and stylish, office supplies and accessories make for perfect corporate gifts.
The luxurious Traverse Journal is one of our all-time favorites. Hand sewn with gorgeous distressed leather and eye-catching accent stitching, this covetable journal is sure to make recipients feel special:
Or, go with something that's less expensive but just as useful: Post-it® Full Color Notes. Each pack of notes can be imprinted with the logo of your choice:
School Supplies
Whether your recipients are parents, faculty members or students, promotional school supplies are always appreciated.
Looking for compact, eye-catching, USA-made school marketing materials? The Chameleon Eraser is right up your alley. Made from snazzy color-changing material, these erasers are downright fun to use:
The Chameleon Ruler is another unique, color-changing product that the students and teachers in your community can use for years (it's also available in a six-inch size):
Writing Instruments
Pens, pencils and markers are popular American promotional products that come in handy for recipients of all ages.
We're particularly fond of the Vista Plastic Pen. It features a comfortable grip and a full color imprint area so your message can make an impact:
Be sure to take a look at the Low Odor Fine Point Dry Erase Markers, too. Available in a wide array of colors and free from strong chemical odors, these markets are ideal for detailed writing and diagramming:
Auto and Travel
With the right American promotional products, your brand can travel far and wide. Want to gain exposure across states or even countries? Check out these USA-made auto and travel products.
The bright colors and translucent material of the Travel ID Tag can show off your logo to hundreds of travelers over its lifetime. Crafted from durable Sof-Touch™ material, this ID tag will add some extra flair to any piece of luggage:
If you're after a fun promotional product your recipients will use on a daily basis, you'll want to see the Glow-Lite Keychain. Activated by any light source, this keychain's glow-in-the-dark material ensures that keys won't get lost in the dark (also check out the color-changing version):
American Pride
To really drive home a patriotic message, dress up your message in red, white and blue with these American promotional products. Perfect for the Fourth of July, election season or any other time of year, these star-spangled products will show of your love for the USA like no others.
The Color Splash Stadium Cup is a large and colorful cup that's available in an all-American color scheme. Try passing out these cups at sports games, outdoor events or festivals:
Discover More American Swag
Any of the American promotional products featured here can go a long way toward growing your brand, winning over consumers, and supporting U.S. jobs.
We've only begun to scratch the surface, though: Crestline has a staggering array of high-quality made in USA products your recipients would love to have.
To see more of our favorite USA-made products, see our Made in the USA catalog: