Retro Promotional Items & Giveaways – '80s & '90s Nostalgia Gifts
updated: June 1, 2023
To stand out in today's competitive market, it's essential that your brand think outside the box and come up with unique and memorable ways to reach and connect with your target audience. Think about the number of times you received a promotional pen or lanyard. Now, think about the last time you received a custom printed tie dye bag, bucket hat, or a vintage hotel key tag.
Retro gifts can set you apart from the crowd and leave an impression on both young and older generations alike. Nostalgia marketing can be highly effective in connecting and engaging with employees, current clients, and potential customers, as it typically evokes happy memories and feelings. When you personalize retro corporate gifts, those positive feelings will be directly associated with your brand. Reminders of simpler times and the good old days are especially welcome in a rapidly changing and uncertain world.
To help you capitalize on reemerging fashion trends and find great 1980s and 1990s nostalgia gifts, here is a list of our most popular and iconic retro gifts and promotional items:
'80s Fashion & Product Trend Giveaways: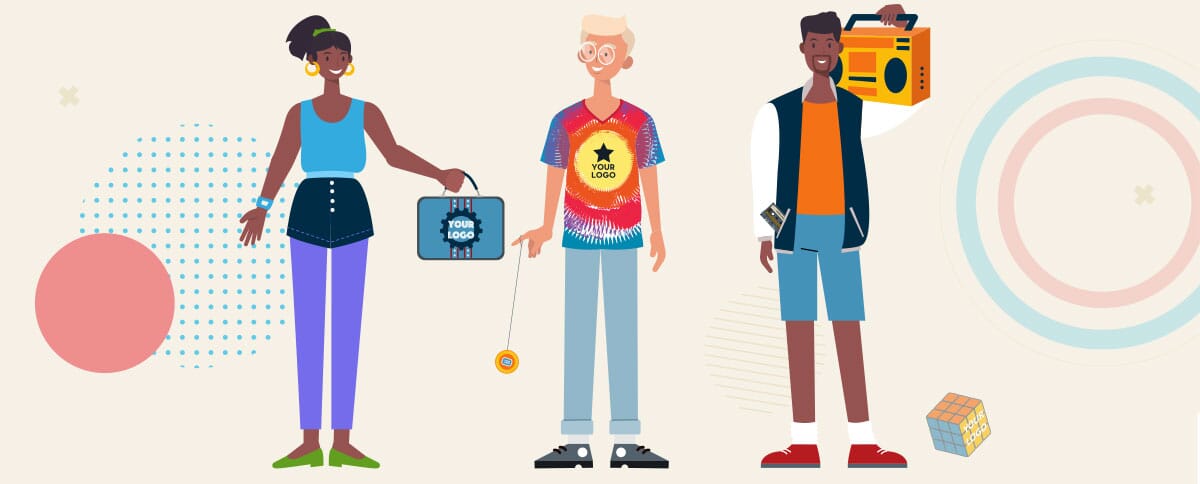 Custom '90s Nostalgia Gifts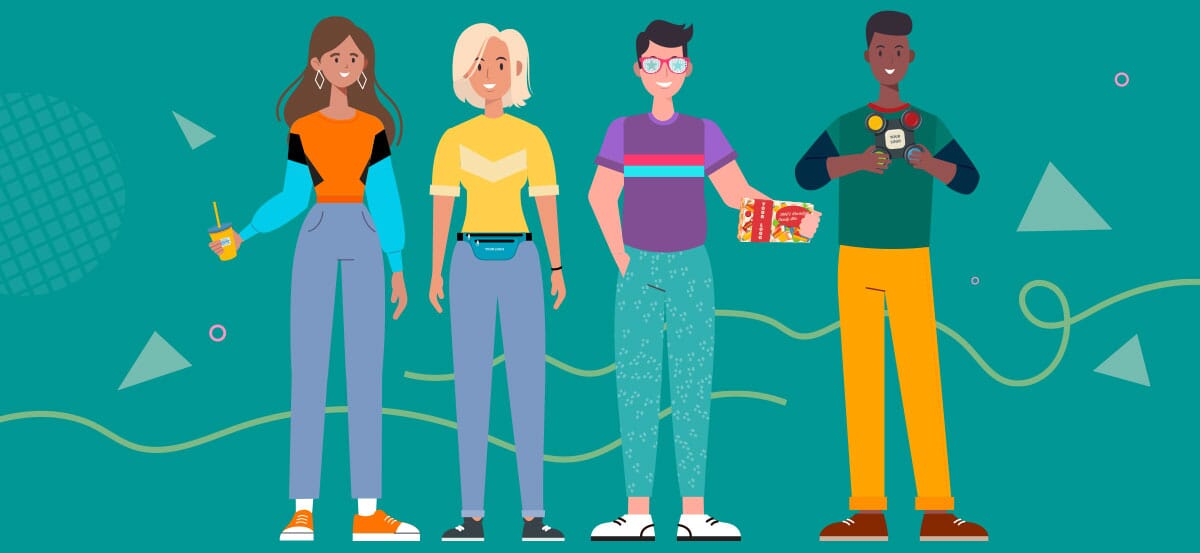 Other noteworthy throwback items include diner mugs, Igloo® Playmate coolers, retro webbed lawn chairs, sock monkeys and foam Koozies. Shop crestline.com for more fun giveaways and unique promo items.