9 Great Promotional Items to Include In the Swag Bag for Your Next Corporate Event
published: October 11, 2019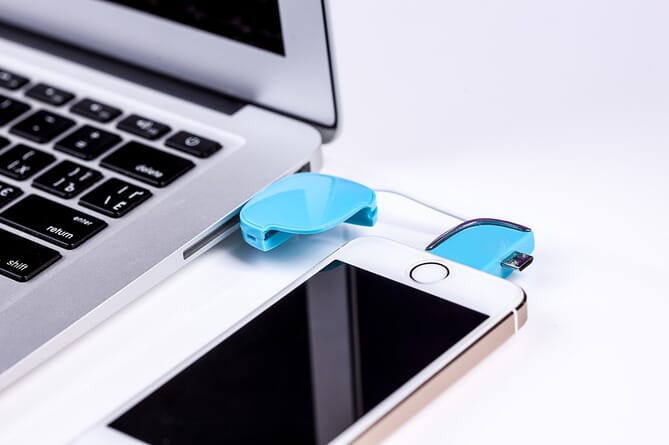 If you and your team have signed up for a trade show in the near future, you have a great opportunity to promote your brand, meet new potential customers, and make a great impression. When you attend a conference, exhibit, or trade show, it allows you to scope out the competition. You can learn what others in your field are doing and take away some pointers on how to improve your marketing strategies. These events are also opportunities to bond with big brand owners in your industry, so you can create business partnerships and mentoring opportunities.
Attending a trade show gives you the unique opportunity to have eyes on your brand and a platform to express why your product or brand is different than the others. You can conduct exclusive one-on-one conversations with potential customers to sell them on the spot, or at least get them interested in your product and company.
While building brand awareness at the show is important, guests should also take home a reminder of how great your brand is. One of the best ways to show what your brand is about, and to leave a good impression that sticks around, is to give out a swag bag full of great promotional items that make it hard to forget you.
What to Put in Your Swag Bag
When you're planning to go to a trade show, you'll need to make some choices about what to include in your swag bag. The items you choose should make an impression on attendees so they can remember your quick conversation, a few benefits of your product, or what makes your brand different in your industry. You'll want the attendees to find the items useful, so that they keep them around for more than a few days after the show. Here are just a few items that should do the trick and help increase your brand awareness.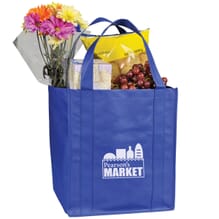 Not only can a trade show attendee use a tote bag to carry giveaways while walking through the show, he or she can also use it at home for groceries. Tote bags give you a large space to display your logo, so this giveaway will ensure your brand isn't forgotten.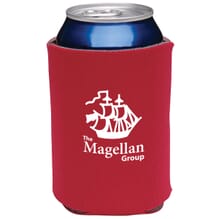 Koozies are a common and popular giveaway — and for good reason. These lightweight little contraptions keep your drink cold. With your logo on a koozie, it's possible that your trade show attendee could strike up a conversation about your brand with friends at home during a barbeque, which could spread your brand awareness beyond the trade show itself.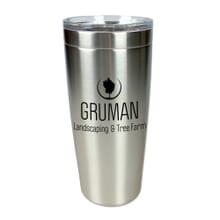 Water bottles and travel mugs are a crowd favorite because they're always useful. If you provide trade show attendees with these giveaways, you'll be giving them items they might pull from their cupboards every day. With your brand and logo prominent on a mug or bottle, you'll be leaving an impression everywhere this to-go bottle is taken.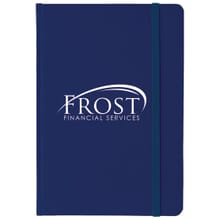 Trade shows and conferences provide great opportunities for learning. At most of these events, attendees will be listening to expert speakers, so they'll want to take notes. By providing custom notebooks in their swag bags, you'll meet an immediate need, which is bound to leave an impression.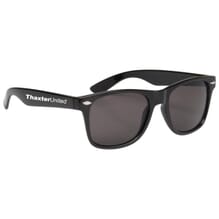 Sunglasses are a fun way to help a trade show attendee remember your brand name. Choose different colors to truly make this giveaway stand out above the other mundane items that the attendee may have collected throughout the show.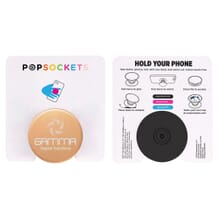 This is the age of technology, and almost everyone has a laptop and smartphone. Even if you're not in the tech industry, giveaways like popsockets, phone wallets, or USBs and flash drives are useful. Most people look at their phone several times each day, and in many social situations, so your logo will get decent exposure on one of these tech-related giveaways.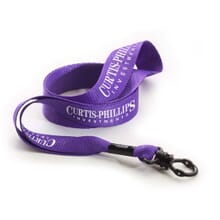 Trade show attendees are often juggling personal items or swag as they walk around the floor and visit vendors. They may also be required to display badges or identification, and lanyards make it easier for them to focus on the show without juggling items in their hands.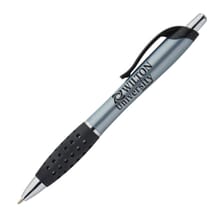 There's nothing worse than not having a pen when you need to write something down. Pens are a classic giveaway that attendees are sure to appreciate. With your logo and brand name placed perfectly on this giveaway, you'll make an impression every time something is jotted down.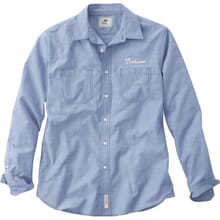 Who doesn't love a free t-shirt? Turn your trade show attendees into walking billboards for your brand with apparel that sports your company logo. Apparel gives you the space to show off your company logo and even a quick marketing message, if you so choose.
Swag Bag Tips
Conference swag items need to be memorable so they're not simply tossed aside once the trade show has ended. If you can curate a bag full of unique items that your attendees connect with, it's more likely that they'll keep and use these items, allowing your brand to make the impression it deserves. Choose items that are useful or eccentric so your audience is captivated and your brand name and logo can gain exposure after the show has ended.
Make Your Swag Eco-Friendly
If you choose items that are recyclable, reusable, or good for the environment in general, it highlights the responsible side of your brand. This can give a great first impression to attendees, and helps your company stand out from the crowd of vendors. Your potential customers may also be more likely to keep eco-friendly promotional items, since they can be used time and time again.
Include Quality Promotional Items
The quality of your promotional items is of the utmost importance if you want attendees to keep your giveaways. Cheap and flimsy products will break and end up in the trash in no time. Items that don't hold up can pin your company as one that provides rushed service or a bad product. Choose high-quality items that give people a good impression of your brand and the quality of your products or services.
Know Your Audience
When choosing items for your swag bag, think about the trade show you're attending, the crowd that will also be attending, and what they might want or need. For example, if you're attending a tech trade show, your giveaway items should be related to technology, including items like power banks or USBs. If you give away swag that trade show attendees can't relate to or use, you may have made a costly and wasteful mistake.