Top Trade Show Giveaways for 2023
& Virtual Trade Show Ideas
published: March 22, 2021 | updated: December 7, 2022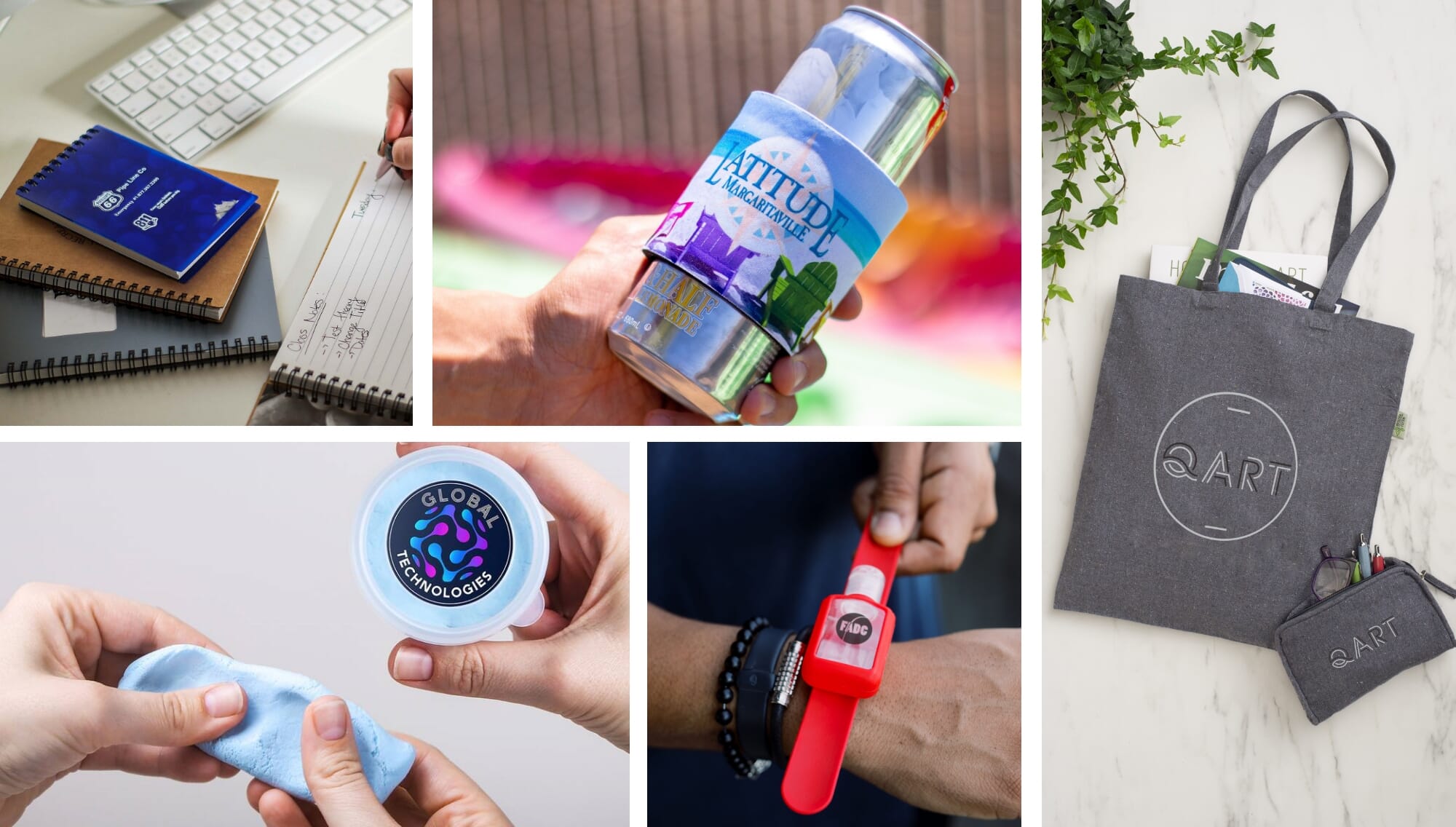 Businesses have been eagerly awaiting the return of trade shows, and 2023 is shaping up to be a busy year for events. With that in mind, now is a great time to stock up on giveaways to hand out.
Whether your organization is attending an in-person trade show, a virtual one, or a hybrid of the two, it's time to check out the hottest giveaways for 2023. Pick up some of this clever branded merchandise to stand out from competitors, engage event attendees, reach new clients, and grow your business.
Best Trade Show Giveaway Ideas for 2023
If you're like most companies, it's been a while since you planned for and attended a tradeshow. You're probably excited to get back into the swing of things, and you're looking forward to being out and about with your customers once more.
One thing to know is that promotional products trends have come a long way in the past few years, and there are dozens of exciting new options for businesses like yours. Don't worry, though - we'll get you up to speed on the hottest tradeshow giveaways for 2023. Let's dive in.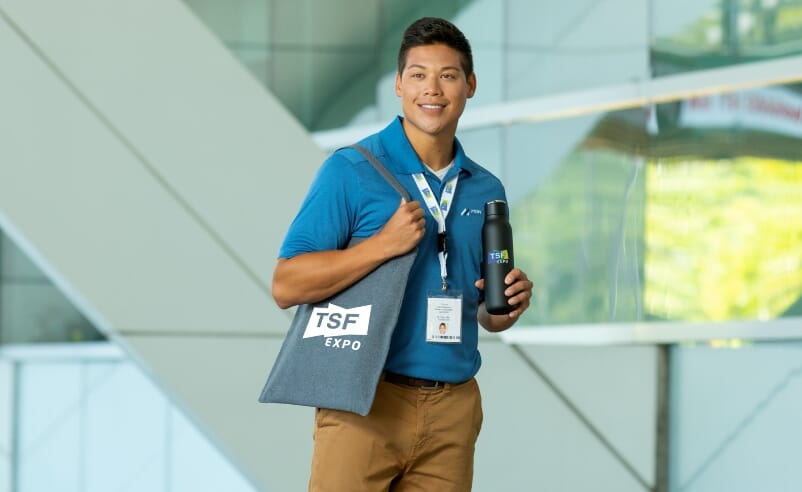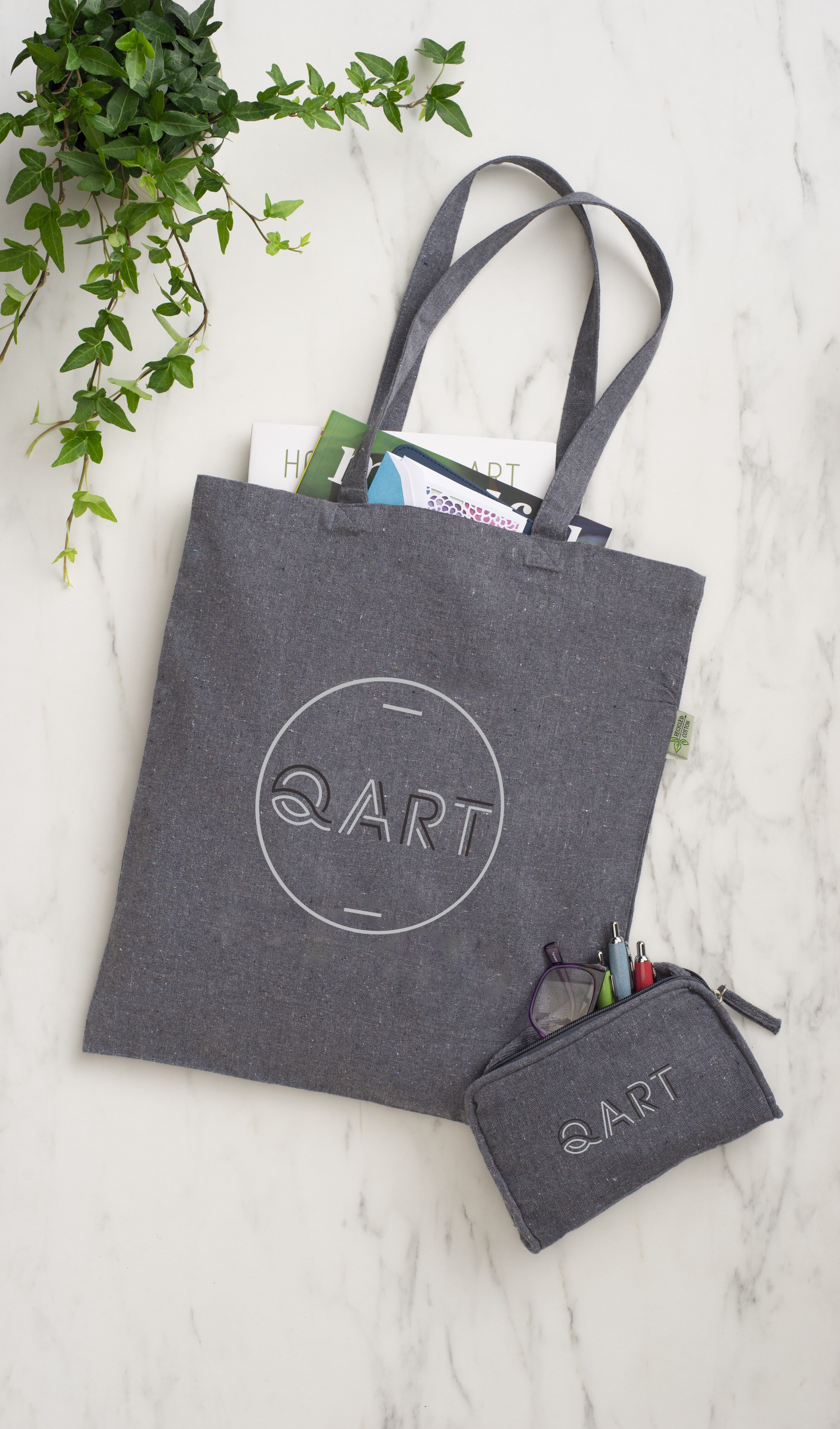 Eco-Friendly and Sustainable Giveaway Items
Today, customers are seeking out eco-friendly products like never before. According to a recent Business of Sustainability Index report, 64% of Americans are willing to pay more for sustainable products and enjoy working with companies that offer them. That makes green promotional gifts the best trade show giveaways for 2023. If you're heading to an expo or convention, you can harness this demand for eco products and use it for your benefit.
Eco giveaways are an excellent way for companies to show their commitment to corporate responsibility and the environment. If you're not sure which green merch to invest in, we have a few recommendations. Our Recycled Cotton Convention Tote, which can be customized to reflect your organization perfectly, will come in handy right away as attendees can use it to carry all their other goodies and literature. Bamboo is hot this year, and your clients will use 3 Piece Bamboo Utensil Set, made of a renewable resource, for months to come. Want to show off your logo on swag items that are made from recycled or waste materials? Customize the Moptoppers® Wheat Straw Stylus Pen, Cruise Retro Sunglasses, PopSocket® Plant, or our 20 oz EcoPETE Recycled Bottle to keep your new clients hydrated while you stay top-of-mind.
Hot Brand Name Giveaways
Pairing your logo with brand-name items helps you convey a message of quality and value. People will want to keep and use them for months, and they'll think of your company every time they do.
From prestige office supplies like the Uni-ball® 207 Gel Impact Retractable Pen and the Moleskine® Daily Use Pocket Notebook to on the go brand name drinkware like the Collapsible Neoprene KOOZIE® Can Kooler and the 16 oz Tervis® Tumbler, name brands are a surefire way to impress.
Some of the best trade show swag ideas are small and handy. Personalize Chap Ice® SPF Lip Balm to create a budget friendly giveaway that be used right away, at the event, and in the weeks to follow.
Everyone gives away t-shirts. Stand out by offering one they'll actually want wear, like the Bella + Canvas™Modern Fit T-Shirt and imprinting it with a high impact design.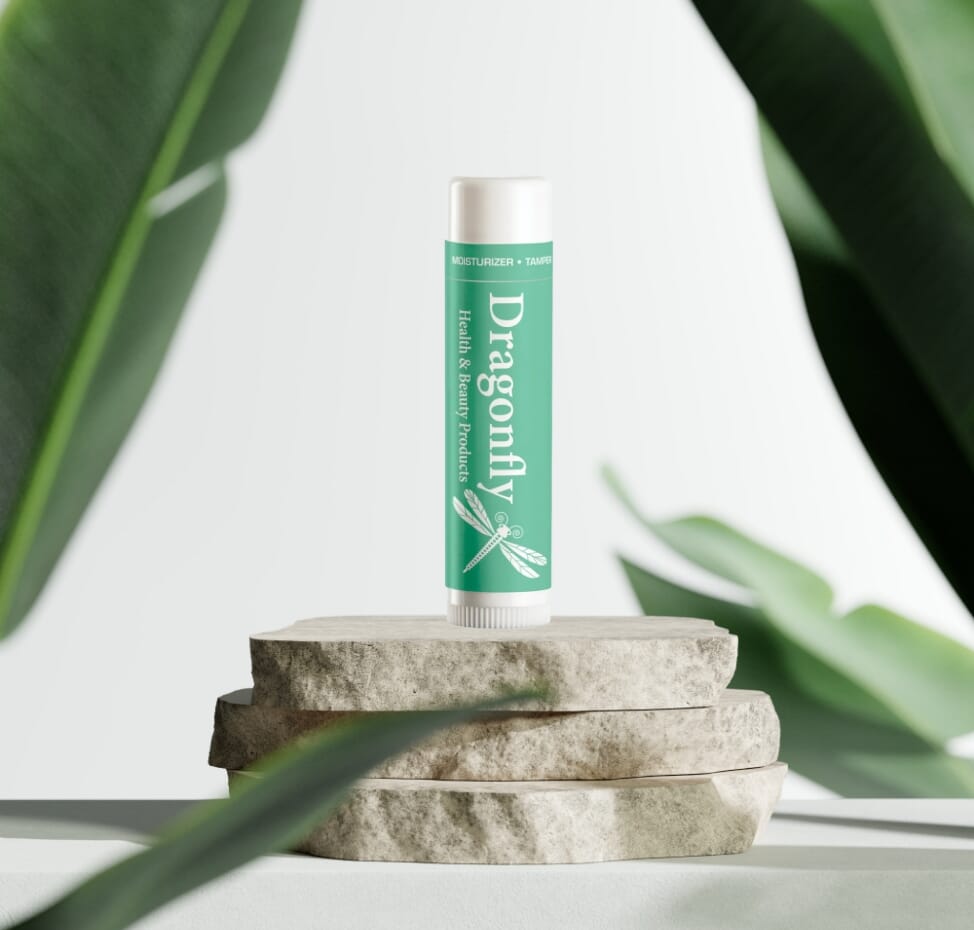 Beyond Stress Balls – The Latest in Stress Reliever Swag
The stress relievers category has expanded far beyond just classic round stress balls. Today, people love everything from fidget toys and putty to coloring books.
If you're looking for these popular and on-trend giveaway items, we recommend our Cloud Putty or Pop Bubbles Keychain. These giveaway items have been runaway hits in the retail sphere, put them to work for your brand strategy. These fun items will help your clients relax and unwind while also keeping your brand top of mind for them.
Other unique, customized giveaway options include our Fun-To-Fidget Cube, Puzzler Pen w/ Cap, Recycled Doodle Freely Notebook, and Slo-Release Serenity Squishy™, which is a truly addictive stress reliever.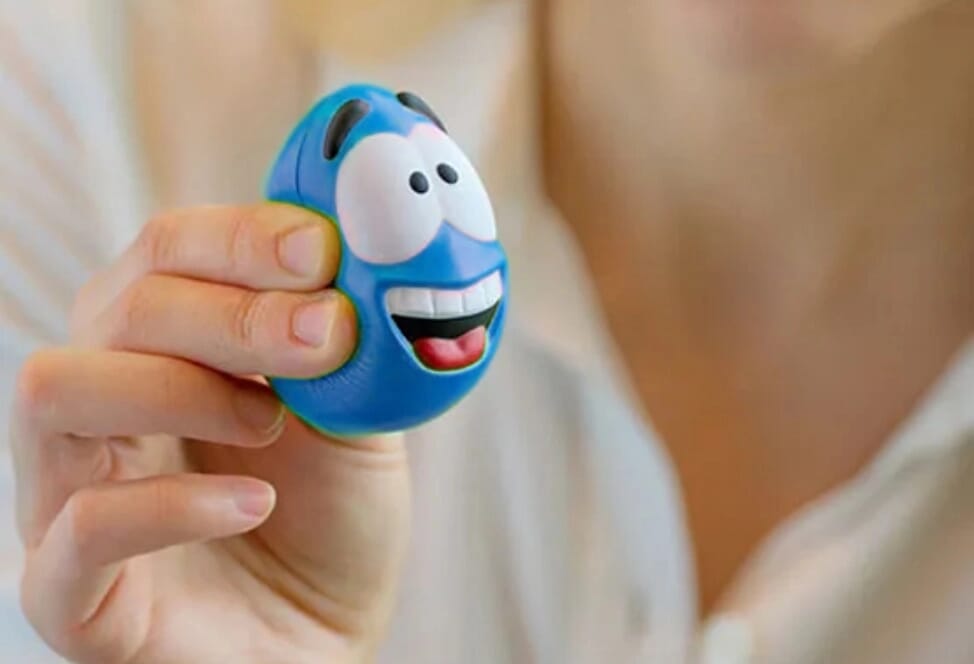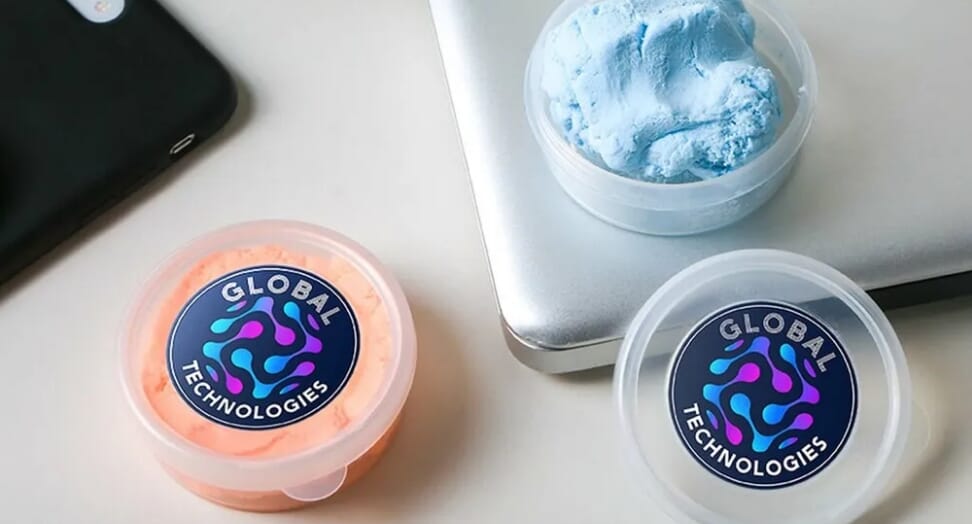 Fully Custom & Full-Color Branded Merchandise
Full-color graphics are eye-catching and perfect for helping your brand stand out among other brands. These items give you plenty of space to showcase your logo, messaging, or other brand images. Crestline's graphics team can help you bring your vision to life for a truly custom product.
If you're looking for stunning graphics and photo quality imprinting, we recommend our Midcalf Jacquard Socks with Bamboo Thread, Full Color Slap Wrap™ Coolie, Full Color Hair Scrunchie, or Square 6" x 6" Microfiber Cleaning Cloth. We also offer Full Color Lanyards and our fan-favorite 11 oz Ray of Light Mug, perfect for holding a morning coffee on your future customers' desks.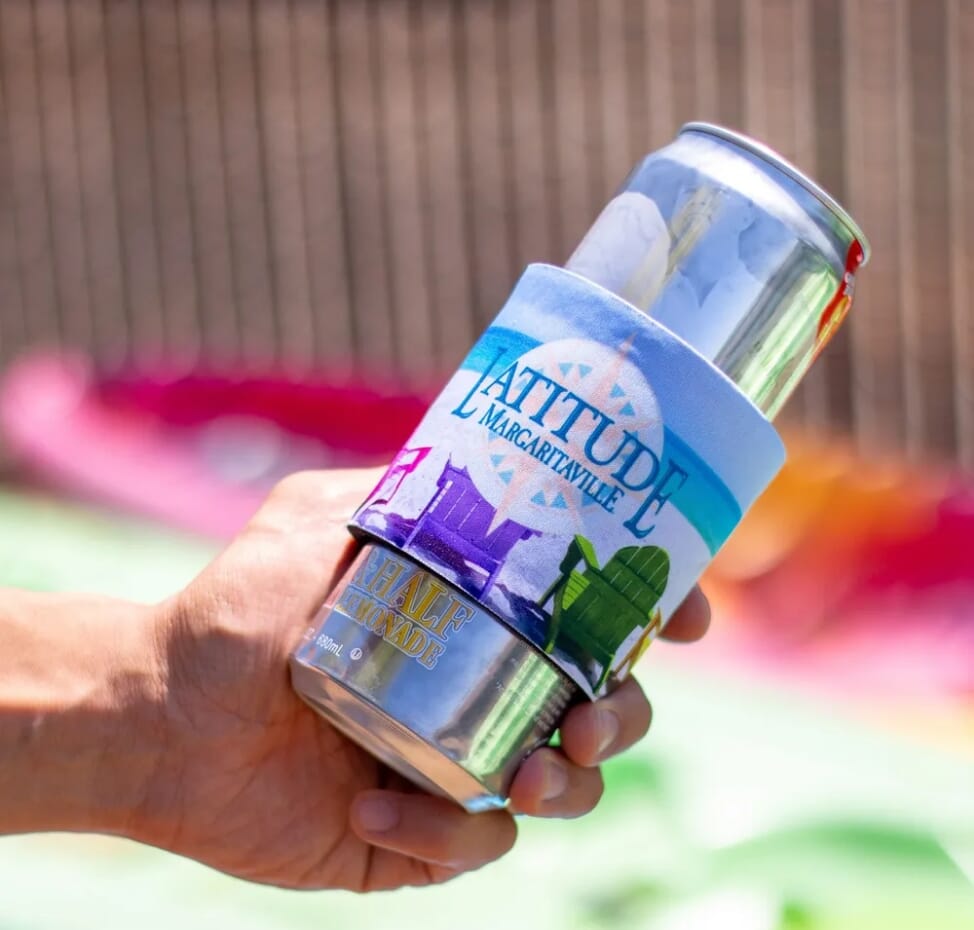 Health and Wellness Giveaway Products
Precautions around health and safety are still very relevant and are not going away anytime soon. These wellness giveaways will help your business prospects associate you with good health and thoughtfulness.
To help your clients stay healthy and safe, customize and give away our .5 oz Hand Sanitizer with Slap Wristband, COVID-19 Vaccination Card Holder, 3.5ml Sanitizer and Pen Combo, or our unique Touchtool. This touch-free door opener can be attached to a keychain.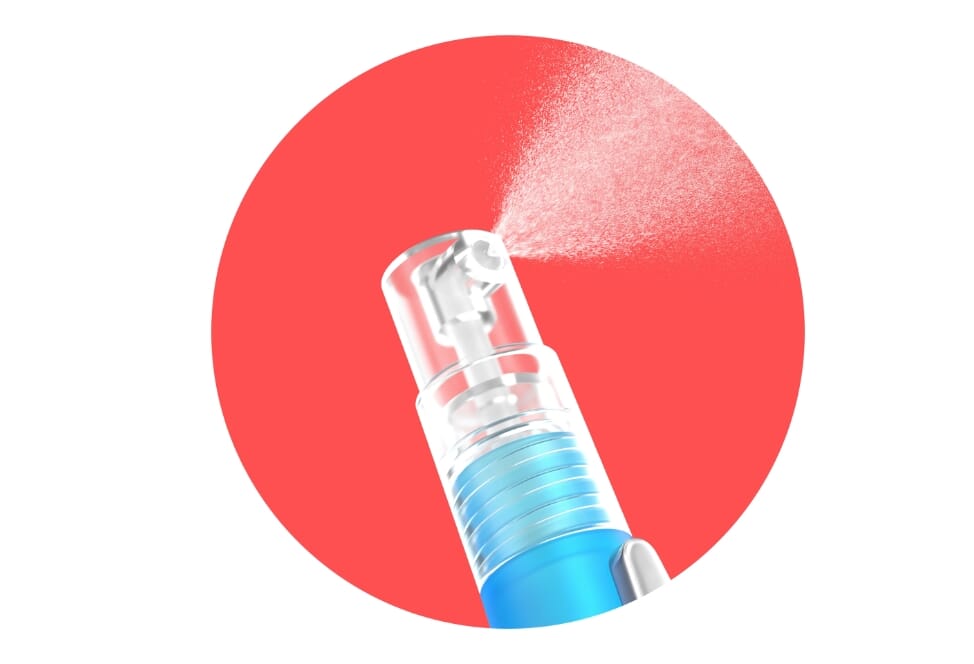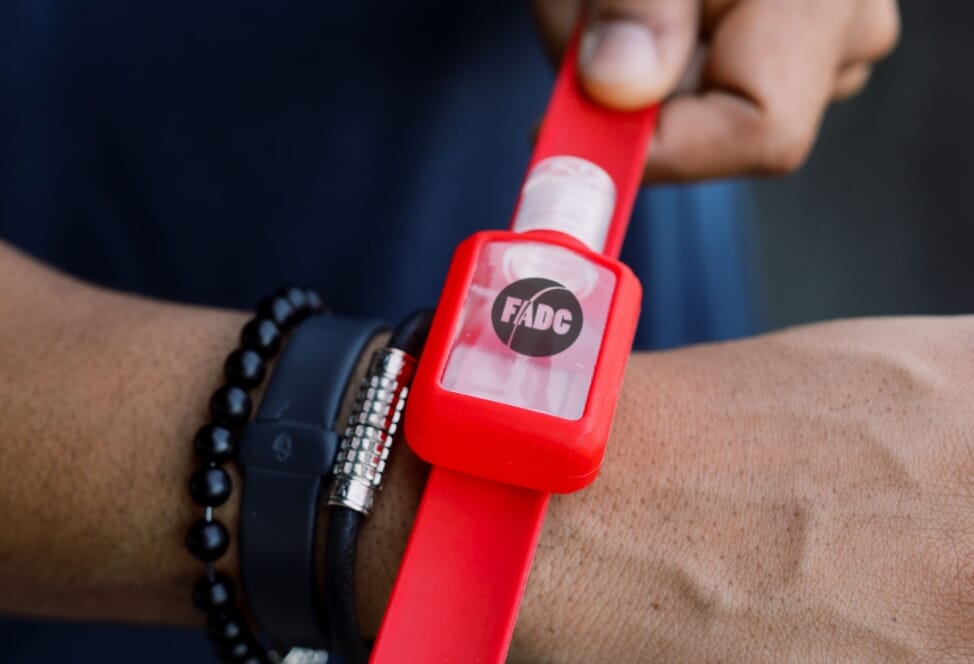 Made in the U.S.A. Giveaway Products
As you gear up for your next trade show, invest in company giveaways that support domestic business. These reliable, budget-friendly options help you avoid supply chain holdups and get products to your would-be clients as quickly as possible.
If you're looking for domestically-made swag, we love to recommend the 17 oz Chameleon Cup that changes color when filled with cold beverages, Travel ID Tag, or the 4" Handi-Clip is perfect for keeping chips and other snacks fresh.
Here are a few of our other home-grown favorites: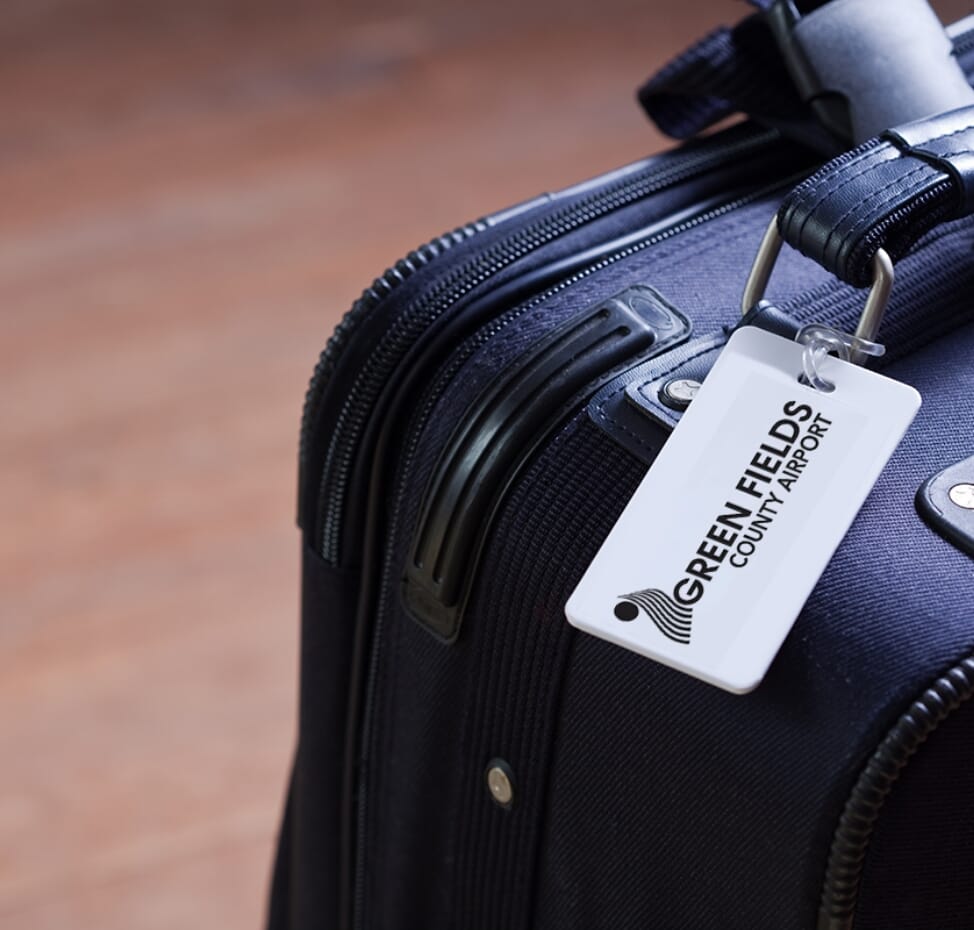 Virtual Trade Show Giveaway Ideas
Some event organizers have turned their attention to virtual expositions. With the proper preparation, these events can be a huge success and draw in large audiences eager for new products, services, and business partners all in the comfort of their homes. Often, virtual or hybrid events allow people who otherwise not have been able to attend in person to participate in your event.
If you're throwing a virtual trade show, you have a few great options for giveaway items:
Branded Incentive Gifts
When it comes to a virtual expo, a great way to draw in early registration is by giving incentive gifts like customized Basecamp® Pint Tumblers or Bluetooth speakers. Virtual trade show ideas like this are a sure-fire way to increase attendance.
If you're an exhibitor, arrange to sponsor these gifts and have them printed with your logo, a line about your offering that cuts through the noise, your web domain, and your contact information.
If you want your incentive gifts to be effective, pick something good! Think brand names and coveted tech items. A few of our favorite options include Basecamp ® Pint Tumblers, the Solo Wireless Speaker with Phone Stand, iLuv® Tangle-Free Ear Buds, or the Castelli® Tucson Slim Medium Ivory Journal, which will quickly become treasured items among attendees.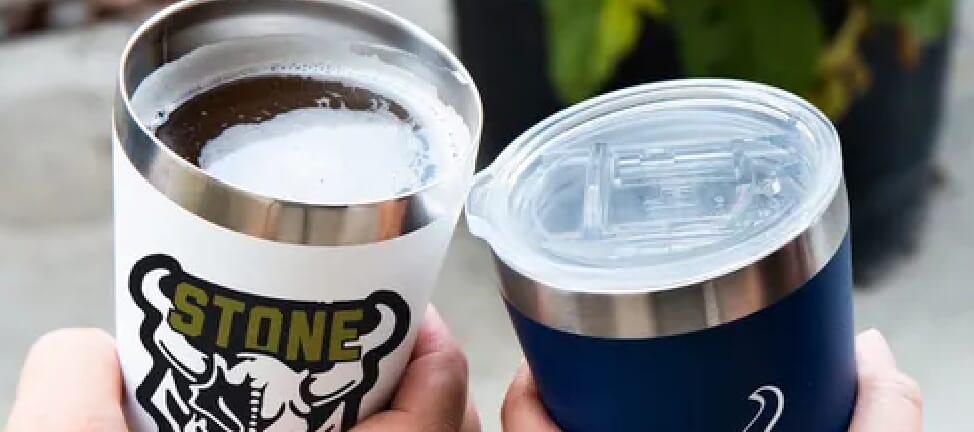 Personalized Gift Boxes & Kits
Gift boxes are easy to mail and a simple solution to getting something delivered to your attendees' doorsteps either before or after the event. To get these boxes to your attendees faster, check out our game-changing drop ship services.
If you want to send out personalized gift boxes or kits, we recommend the Snack & Learn Meeting in a Box, which pairs some delicious snacks with your choice of your brand literature, so it's both delicious and informational. Bonus – it comes in a fully customizable ready-to-mail box.

Customized Work from Home & Tech Items
If you're throwing a virtual trade show, offer giveaways that attendees can use during the virtual conference and then long after. The Desktop Phone Stand, and Clip on Ring Light will help attendees look good on camera while the affordable and easy to mail Protective Webcam Cover protects their privacy.
To keep even-goers comfortable and relaxed during the show, send them a pair of customized Blue Light Blocking Glasses, Fashion Fuzzy Feet Crew, or a Bamboo Soy Candle.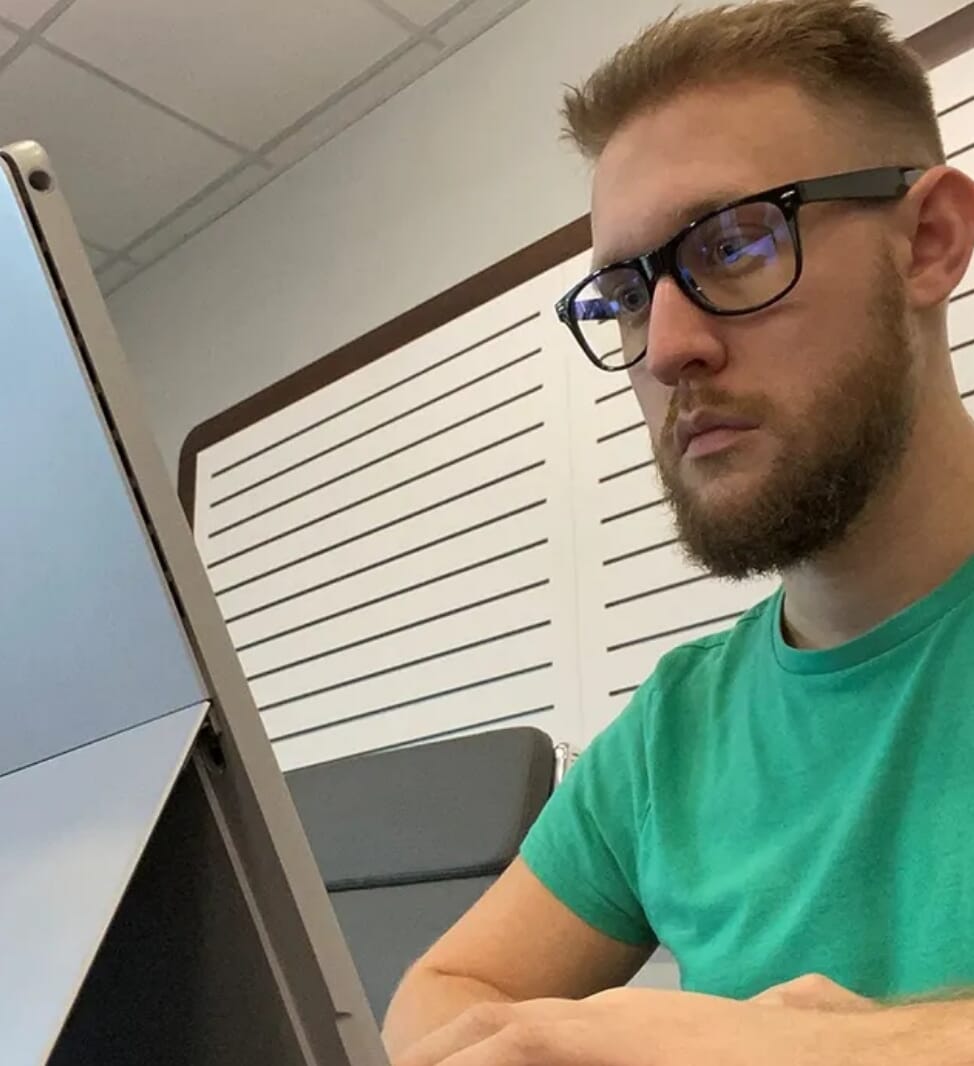 Engage With Contests & Prizes
Keep engagement high throughout the virtual exposition with games or contests where winners receive high-end prizes. You can even display these items as part of your online trade show booth design to remind attendees to participate. These items have low minimums – as low as one or two!
Our favorite giveaway items for this category include the Zoom Kit, which consists of a PowerStand that allows users to wirelessly charge any device with built-in Qi or with an external Qi receiver, and a phone and ring light stand made with anti-slip silicone feet that also rotates up to 90°, folds flat 90° and features an extendable arm that adjusts to multiple heights to reduce screen glare.
We also like to recommend the high-capacity Seattle Backpack, a rugged high style bag with a compartment for absolutely everything, the Hydrobump™ Waterproof Speaker, or the gourtmet Batch & Bodega's Hello, There Gift Set, which contains a libretto journal, pretzels, coffee chocolate nuts, a classic rice crispy treat and a popcorn snack bag.
Printed Follow-Up & Thank You Gifts
Send thank you gifts to your new contacts after the virtual expo ends. These gifts will remind attendees to check back in on products and services. You can also include a flyer with any final sales pitch or promotional offers to seal the deal. Choose styles like these that are flat and easy to mail: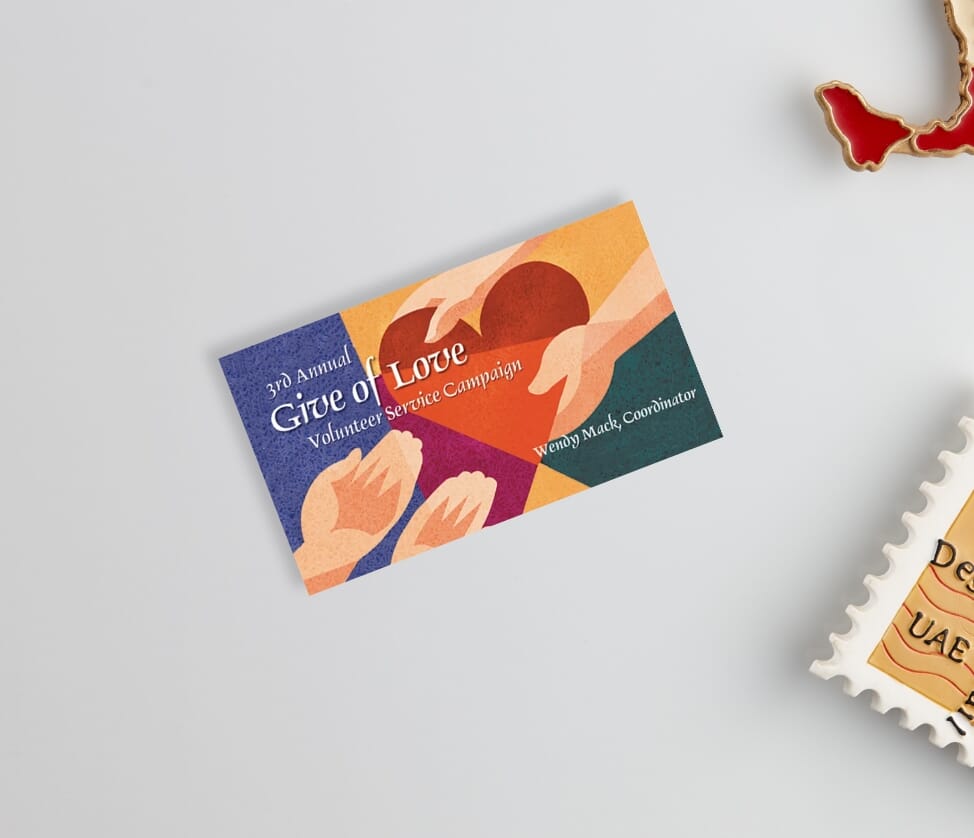 Make Your Booth One to Remember
Whether you're attending an in-person tradeshow or a virtual event, investing in on-trend customized giveaway items is a great way to make your event truly unforgettable.