How to Choose the Best Custom Hand Sanitizers
published: June 3, 2020

In this in-depth article you will learn —
How do you choose a hand sanitizer?
The important factors in choosing a hand sanitizer are gel versus foam, alcohol percentage, container or dispenser type, brand, and special features.
Crestline has had a wide selection of promotional hand sanitizers for years, because of our many customers in the healthcare, education and retail markets. Today, because of COVID-19, the demand for hand sanitizers has exploded, with individuals and businesses in every walk of life looking for the best, most effective product to use. We have responded by quickly adding more hand sanitizer options to our line, and by helping to educate you on product features so that you can make the best choice for your audience. Let's start learning about hand sanitizers! Read on or jump to the section that interests you the most:
Which Is Better, Gel or Foam Sanitizer?
Both foam and gel hand sanitizers are effective when they contain the right percentage of alcohol. (We'll cover alcohol content next).
Preference

To a large degree, the choice of foam versus gel comes down to personal preference. If popularity is the yardstick, gel is the winner. FMI (Future Market Insights) reports greater demand for gel than foam, and the fastest growing product in the hand sanitizer category is instant gel. These are good data points to keep in mind when selecting a promotional hand sanitizer.

Performance

There are some practical differences between foams and gels.

Gels are very easy to apply and work into all the nooks and crannies of hands and fingers. Foams have a sticky feel and are a bit slower to apply. On the other hand, gel is more likely to slide off the hands, which can be a real safety issue if floors are slippery.
Foams stay on the hands more reliably, and for that reason may be the better option when the risk of exposure is higher.
Foams require a pump and are suitable for stationary applications. Gels, in packets or squeeze pouches, for instance, are far more convenient for mobile use.

Price

Foams tend to be higher in purchase price than gels, but the cost per application of gels versus foams is hard to calculate. There is probably not enough difference in cost per application to make it a major selection issue.
What Alcohol Content Should Hand Sanitizers Have?
The CDC recommends an alcohol content of 60% or more for gel and foam hand sanitizers.
| | |
| --- | --- |
| General Use | When the alcohol content falls below the CDC recommendation, product effectiveness is unreliable regardless of whatever other ingredients are in the formulation. All hand sanitizers offered by Crestline meet CDC requirements: Most of our products contain 62% alcohol, and a few contain 70%. |
| Healthcare Settings | The CDC has special recommendations for ABHR (alcohol-based hand rub) products used by healthcare providers for COVID-19 protection. In this situation, the product should contain greater than 60% ethanol or 70% isopropanol. |
Containers and Dispensers — Options for Every Need
People need hand sanitizers just about everywhere — at work, at home, at school, in the car, on a hiking trail, running errands, and anywhere else germs are lurking. No matter what needs your customers, employees or students have, Crestline has a hand sanitizer option that fits the bill.
Pump products are ideal for fixed-location use, such as in the breakroom, checkout counter, bank teller booth or hospital reception area. Our 8 oz. Hand Sanitizer, available in several wonderful scents, makes an excellent choice.
Sprays are the ultimate in convenience and portability. The stylish Sanitizer Spray Pen, produced in an FDA-approved facility, makes an excellent giveaway, perfect for the golf course, fishing trips, school backpacks, purses and pockets.
Credit card shaped products will impress customers, employees, and students with their original design and compact size. Our Credit Card Shaped Spray Sanitizer is an excellent choice when you're looking for something new and different.
Packets, such as our Hand Sanitizer Pocket Pack, contain two single-use packets. Consider these for giveaways trade shows, events, school gatherings, client meetings, and healthcare waiting areas.
Squeeze pouches are popular for a lot of things these days, and that includes hand sanitizer! The Small Sanitize Me Squeeze Pouch is a 1 oz. container available unscented and in Citrus Breeze, Coconut and Lavender. Another creative option for hand sanitizing on the go!
Refills. Crestline has refill options for empty hand sanitizer bottles. The 5.5 oz. Companion Refill Hand Sanitizer Pack contains 70% ethyl alcohol, is FDA-approved, and has a generous imprint area for your logo and text.
Brands You Can Trust
Quality is extremely important in hand sanitizers. If the hand sanitizer doesn't sanitize, it's not only a waste of money, it could expose you or a loved one to a serious health risk. Crestline offers products made by two of the most trusted manufacturers in the business, Purell® and Sanell®, making them rock-solid choices for foam or gel sanitizers.
The 1 oz. Purell® Sanitizer with Travel Sleeve is made in the U.S. and complies with FDA regulations. The neoprene sleeve holds the bottle, can be clipped on, and will be used with confidence.

The Take-Along Hand Sanitizer, from Sanell®, is reliable, attractively packaged and comes with a nylon carrying sleeve. The Take-Along comes in 11 vibrant colors and makes a strong statement about your brand's commitment to health.
Special Features of Hand Sanitizers
When choosing a promotional hand sanitizer, be sure to consider product extras that give your giveaway a unique quality and make your brand stand out from the crowd.
Carabiners are available on many of our hand sanitizers, such as the Sanitizer Bottle with Carabiner. Students, lovers of the outdoors, and people who like to put everything but the kitchen sink on their keychains will enjoy using this handy item.
Moisture beads. The Moisturizing Sanitizer Keychain, for example, has moisturizing beads available in colors to match your brand — a creative way to liven up your marketing message.
Scents. Many of our hand sanitizers come with a variety of scent options, giving you an opportunity to select a scent that complements your brand and/or fits the preferences of your customers, employees or students.
Dual products, such as our Sanitizer/Lip Balm Duo, make your giveaway twice as useful. This item, which will definitely make recipients sit up and take notice, holds the hand sanitizer and lip balm together in a snug package, with sanitizer scents and lip balm flavors you can mix and match.
Blank products, like our 2 oz. Gel Sanitizer, could be considered a special "un-feature," because it's not imprinted. Even though our business is promotional items, we believe in offering something for everyone, especially in the rapidly changing and growing area of hand sanitizers.
Hand Sanitizer Stands and Stations
Sanitizer stands and automatic dispensers are a must have for any building – great for the office, schools, hotels, retail stores, medical centers, banks, and more. The Sanitizer Station is touch free and holds 40 oz of sanitizer. It comes included with four 1-gallon jugs of hand sanitizer. There is also an option for this stand to be purchased without the sanitizer included. For ample advertising space, the Bannitizer™ Sanitizing Station has a large imprint area for your full color graphic or message on the banner. Crestline also offers hand sanitizer wall mounts that fits most 8, 12 and 16 oz pump bottles. Wall mounted sanitizers are perfect for businesses where there is not a lot of floor space.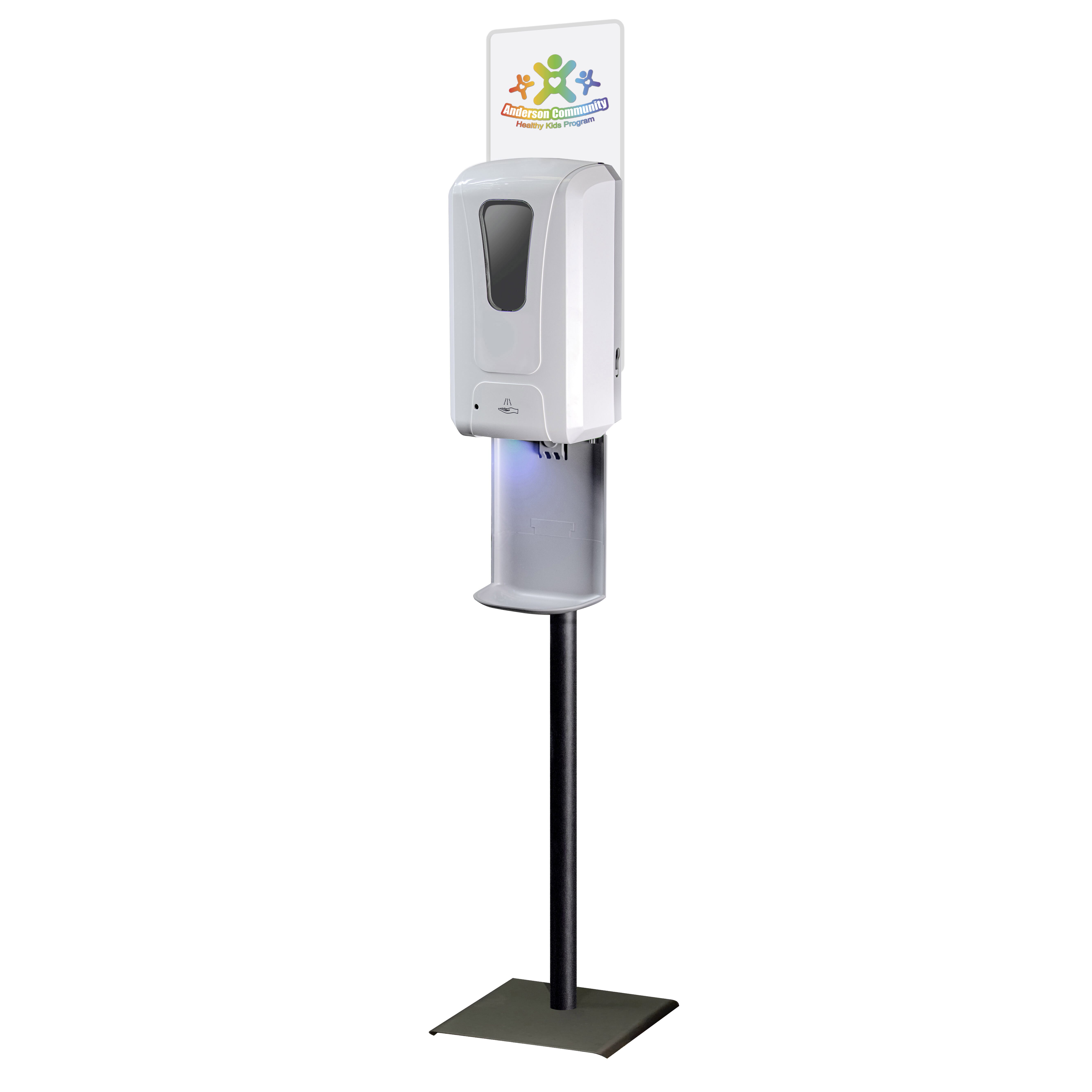 Other Germ-Fighting Products from Crestline
If you're interested in offering a package of germ-fighting promotional items, Crestline has all sorts of items that match up perfectly with hand sanitizers.
If you're looking for the latest in germ-fighting technology, our UV sanitizers for tech and phones are worth a close look. The UV Phone Sterilizer, for instance, eliminates bacteria from phones, keys, rings, watches and other devices.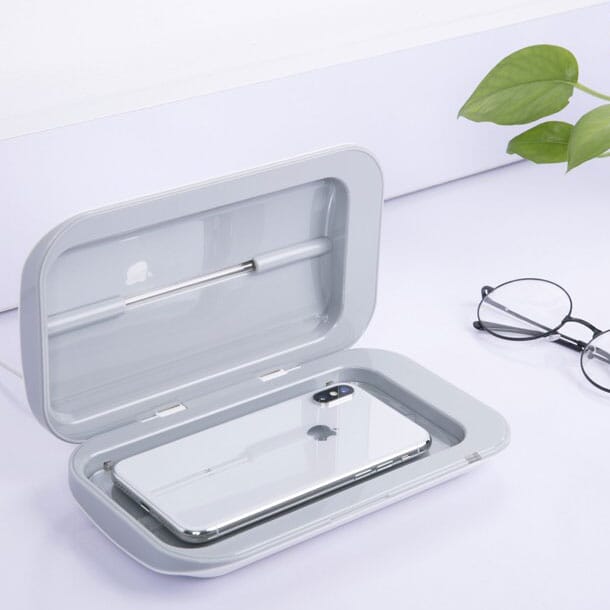 Antimicrobial products have risen to the forefront in the wake of COVID-19, and are sure to stay there. Our promotional products in this area include the BIC® Clic Stic® Antimicrobial Pen, as well as antimicrobial lanyards, mouse pads, and pens.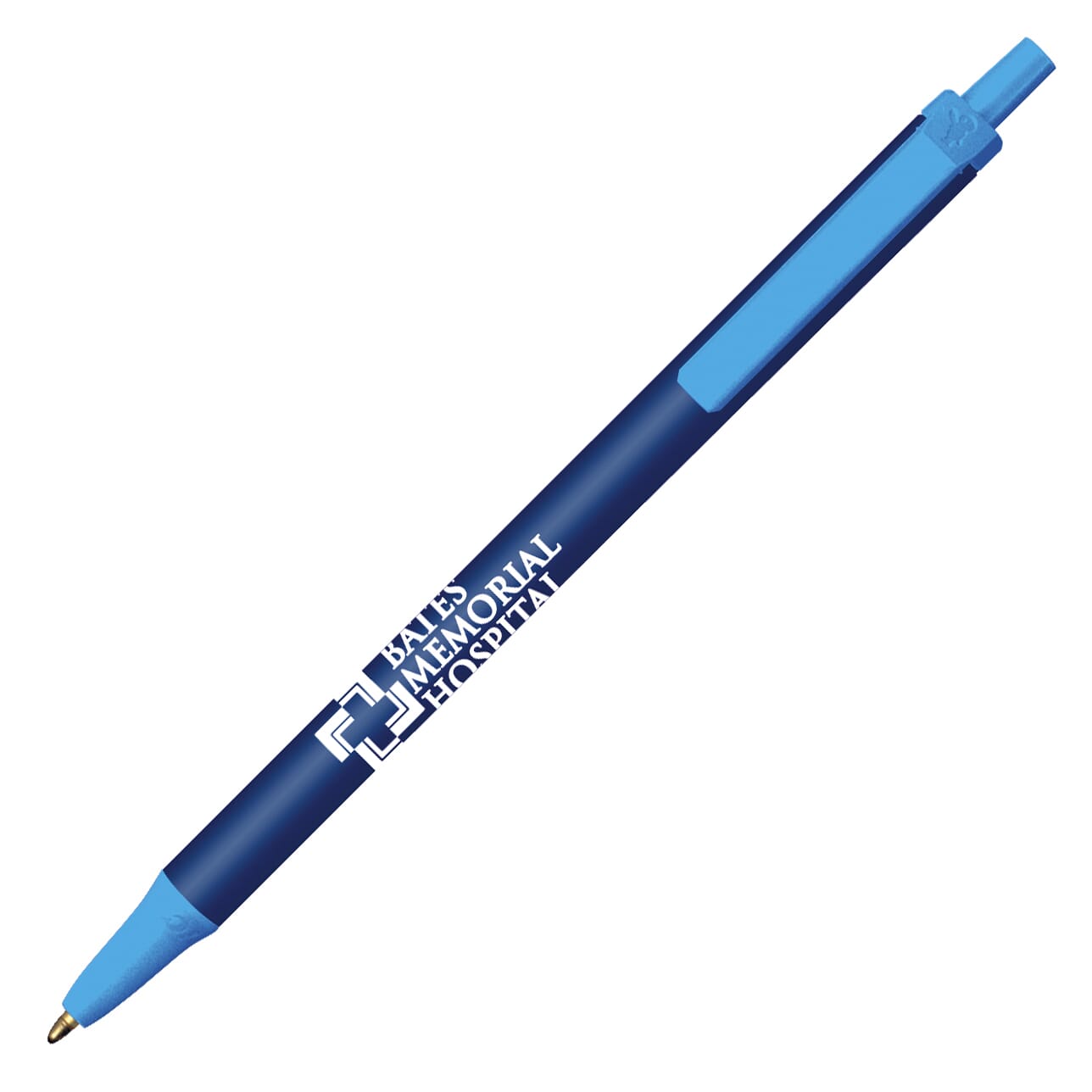 Blank and custom printed face masks have become a necessity, and Crestline has all the options, including ear loop masks, imprinted face covers, Yowies®, bandanas and face shields. Our 3 Ply with Ear Loop Mask is a popular item and is sold in cases of 250.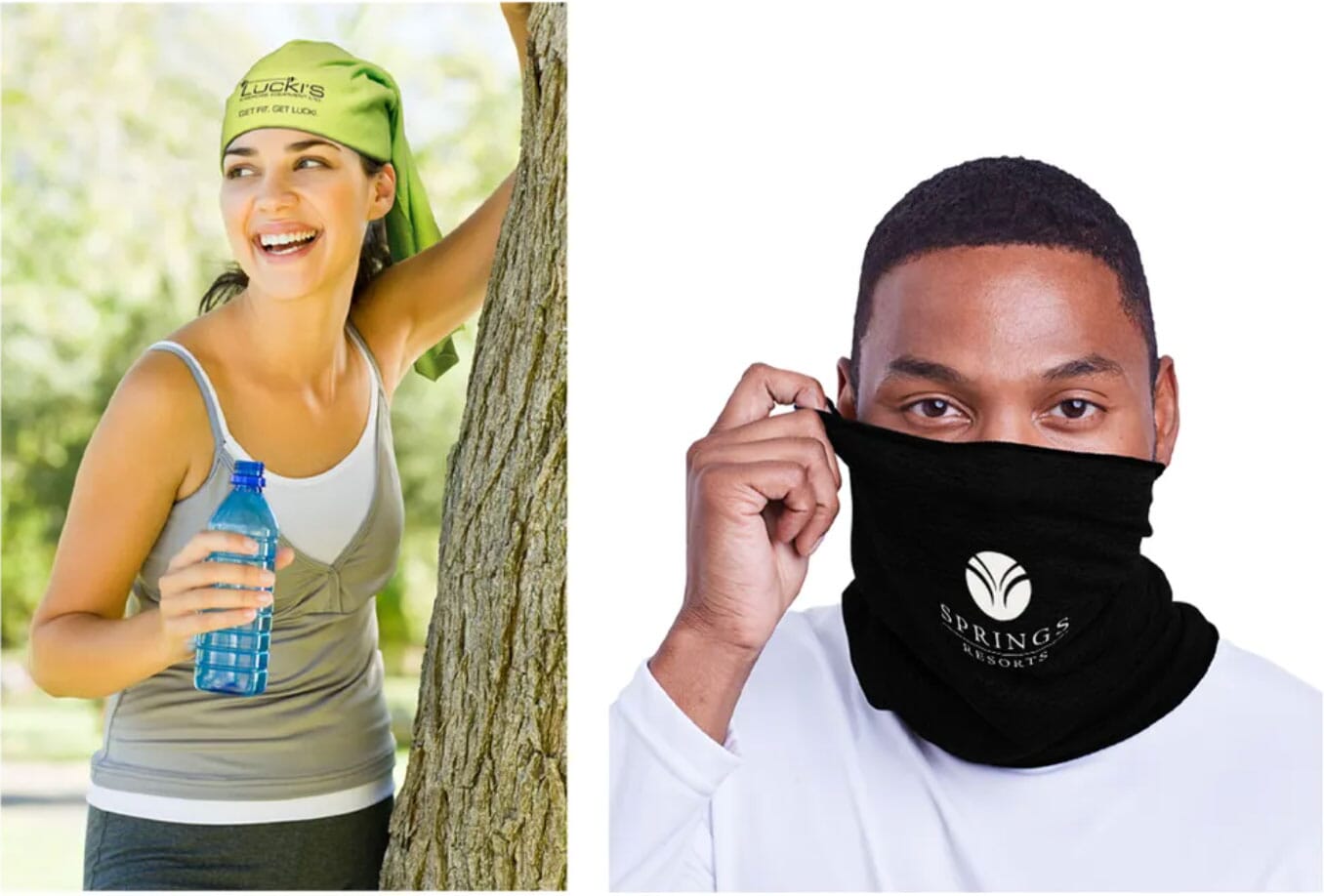 For still more options, explore our entire lineup of blank and customized personal protection equipment (PPE). A few suggestions popular with Crestline customers: the Reusable Forehead Thermometer, perfect for maintaining safe job sites in the trades, construction and manufacturing, the 24" W x 24" H Protective Counter Barrier Kit, and the Circle Removable Adhesive Floor Decal, both of which are well-suited for healthcare, office, retail and academic settings.
Need Help?
If you need more assistance in finding the right hand sanitizer, please contact us now. We are standing by to help you get the information you need.
The hand sanitizer market is on track to reach $3.65 billion in 2026 — Choose your products wisely!
You May Also Be Interested In: