Promotional Products for Government Agencies
updated: October 21, 2023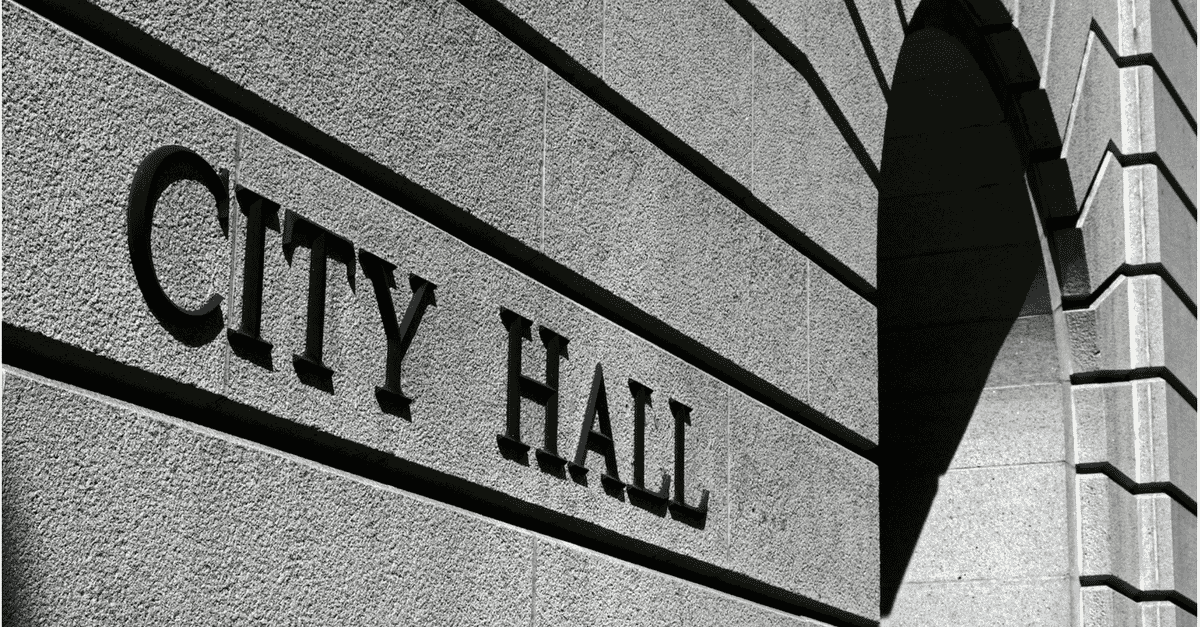 If you are a government agency, you may only have a small portion of your yearly budget allocated to marketing materials and that is why you will want to ensure that the materials that you do buy represent your organization well. Promotional products are an impactful and cost-effective way to make people aware of your organization. We have investigated which government agencies purchase the highest number of logoed items, and more specifically what they buy, to give you some custom promotional product ideas that are great for giveaways at events, raising awareness, outreach, awards, recruitment, recognition, and more.
Department of Veterans Affairs
The Department of Veterans Affairs (VA) oversees veteran benefits and services provided by the U.S. government. This department has, by far, been the largest promotional products buyer over the past decade. Personalized items have been successfully used for conferences, vet centers, job fairs, MRSA prevention, the Comprehensive Emergency Management Program, and more. Here are some custom items that are perfect for veterans and their supporters.
Branded Pens
Branded pens are a popular promotional product for their cost-effectiveness and ability to easily display information. They are items that anyone will take, use, and keep for an average of nine months. This makes custom writing instruments an excellent way to educate veterans and families around you about the services available to them. The highly customizable BIC® Clic Stic® Pen, a best-seller for customers in government sectors, include a one color imprint, 300 color combination options, a click-action retraction mechanism, and a clip for convenient carrying in a pocket or bag.
Promotional Pet Products
One benefit available to many disabled veterans is the opportunity to work with a service animal. Nonprofits and government services alike are working to get trained dogs in the homes of veterans who need them. The Maine-based nonprofit K9s on the Front Line utilized promotional pet products like imprinted pet waste bag holders, fun flyers, and even tumblers with reusable straws to promote their services and to encourage others to get involved in their fundraising efforts.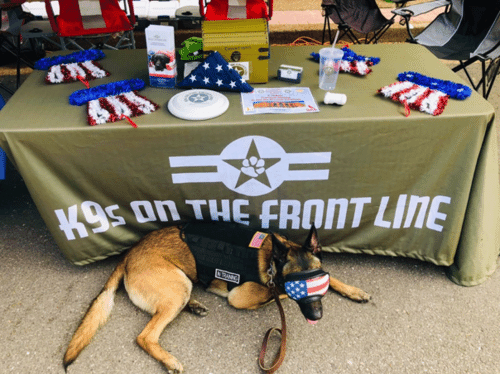 Imprinted Pins and Caps
Honoring and serving those who have served our country is a big part of the VA mission statement. Printed pins and custom caps emblazoned with a branch or veterans' affairs logo, when an individual served, or even their service ribbons are great gifts for almost any veteran or family member. Both will be worn proudly and make them feel honored wherever they go.
Department of Defense
The U.S. Department of Defense (DoD) is concerned with matters relating to America's Armed Forces and national security. Historically, the Departments of the Army, Navy, and Air Force have been the top buyers of promotional products within the DoD. Custom items are used for many purposes such as recruitment, awards, conferences, SAPR programs, and Child & Youth service activities. Try one of our custom products handpicked for agencies associated with the DoD:
Customized Drawstring Bags and Water Bottles
Promotional drawstring bags and imprinted water bottles are excellent promotional items for any organization, but DoD agencies can especially utilize them within their recruitment efforts. They are items that anyone would find useful thus attracting new recruits. Plus, they will come in handy whether they end up on a training camp, at home, or in an office.
Promotional Military Flashlights
Crestline offers many different types of promotional flashlights that would make great recruitment items or leave behind gifts at conferences. They are subtly military themed items that will shine a bright light on your agency. We even have premium and smaller tactical flashlights that mimic military grade equipment for times when higher-end items are needed.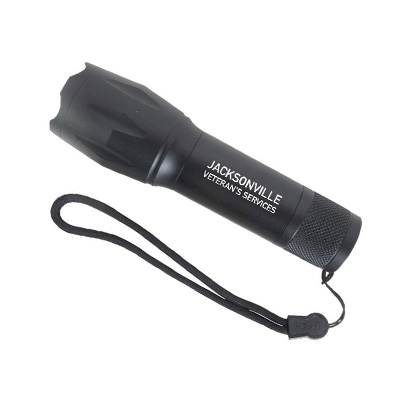 Custom Armed Forces Themed Items
We carry a variety of military and camouflage items for children and adults alike. Our American Armed Forces calendar is the perfect giveaway for active duty service people, their families, and veterans. It features beautiful images of our country's armed forces and plenty of room for your logo or other information. We also have a custom story book about having a parent in the armed forces that children can personalize with their own photo. This makes a great gift for young children of newly deployed military personnel.
Department of State
America's Department of State deals with foreign policy and international relations. This encompasses all foreign affairs and U.S. embassies. Promotional products have been used for numerous diplomatic efforts including USAID, gratuity gifts, the American Corners program, EducationUSA, exchange programs, international 4th of July celebrations, and embassy events such as Algiers International Book Fair in Algeria. Try these great custom items next time your agency needs some promotional products:
Imprinted Executive Pens
Pens are a small, but mighty gift that anyone will appreciate. While low-cost pens are the perfect event giveaway, engraved custom executive pens are more appropriate for high-end gifting. But just because a pen looks expensive doesn't mean that it needs to have the price to match! We recommend our Prestige Pen which, just like the name implies, gives a prestigious and polished look to any logo or message.
Personalized Bags & Totes
Personalized totes and bags are a popular promotional item for their versatility, usefulness, and large imprint areas. Our best-selling Zip-Front Drawstring Backpack will get your agency's name out everywhere from the beach to the grocery store.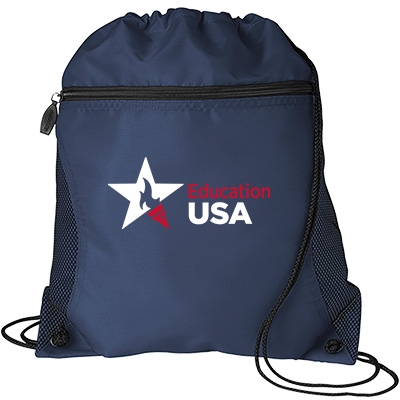 Printed Tumblers & Travel Mugs
Crestline carries customizable travel mugs and tumblers to serve any purpose. The 16 oz Accents Stainless Tumbler is an affordable yet durable product that works perfectly as a promotional giveaway. Meanwhile, the attractive 20 oz Himalayan Tumbler features insulated stainless steel construction and many color options.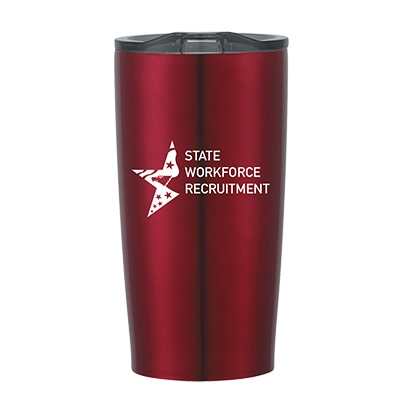 Department of Agriculture
The United States Department of Agriculture was established in 1862 in order to maintain natural resources and food safety practices. In this way, they are also concerned with nutrition education and making sure that Americans are not going hungry. Promotional products are used within the USDA for the Plant Protection and Quarantine (PPQ), Recreation, Heritage and Volunteer Resources (RHVR), Food and Nutrition Service (FNS), and Veterinary Services programs. They are also used as giveaways or awards for groups such as the Youth Conservation Corps, Earth Teams, and the Forest Service. Here are our selections for the best promotional items for the USDA.
Branded Jackets
Don't let anyone get caught out in the cold without a branded jacket, vest, or hoodie. They are great for wearing outdoors or during the winter. Use them as incentive gifts for volunteers or employees or as awards for a job well done.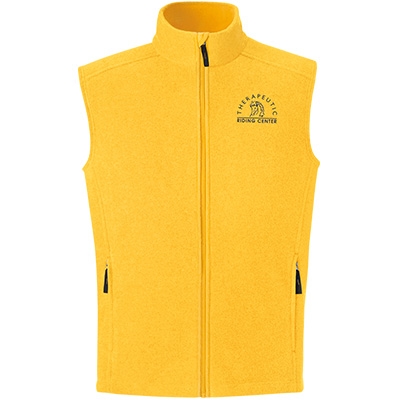 Custom Engraved Awards
For professional award ceremonies, make sure to order some custom engraved awards and recognition items. From simple ribbon giveaways to intricate glass paperweights, we have awards for any event.
Personalized Seed Packets and Planter Kits
Looking for a unique giveaway that will also further your mission of helping to improve our planet? Try giving out personalized seed packets or planter kits. We carry a wide variety of flowers and decorative plant seeds that can be grown inside or out. Encourage others to remember your organization whenever they water their plants with these fun and memorable giveaways.
Law Enforcement
Recruit new members, add a fun element to local safety events, and promote a positive image of community law enforcement with promotional products.
Look for custom police-themed items for kids, such as smiling officer pens, police hats and water bottles. Planning a recruitment event? Present an official image with a custom imprinted table cover, pens with the name and logo of your police department, and branded water bottles and promotional hats.
From the Crestline archives comes this idea from a law enforcement agency in Kentucky: "Our police department used promotional mugs as a giveaway at our annual awards banquet. We ordered the mugs in signature "Police Blue", the project came in within our budget and were the perfect size gift to be added to each table setting. Recipients were pleased with the mugs and were happy to have something that represented their community department."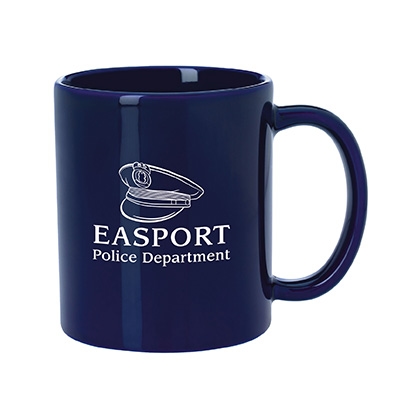 How Could Your Department Benefit from Promotional Products?
Promotional items can be used as giveaways inside your local town office or agency, as well as at events, ceremonies, celebrations, fundraisers and more.
Custom imprinted items allow town, state, and federal government agencies to present a recognizable logo to the public, which helps to develop an official image while also instilling trust and familiarity. Giveaways such as custom pens, office supplies, and more that feature your department logo help to achieve this, and can also display important information for people to know, such as a phone number and website address, both for general information and for emergencies.
Custom drinkware items such as travel mugs and water bottles are great items that can be used to help share a government agency's message. Looking for a humorous or inspirational message to imprint on promotional tumblers for government agencies, police, firefighters and military personnel? Check out these Quotes, Sayings & Slogans for Funny, Inspirational Travel Mugs.
These items can be distributed to current and prospective employees, event participants and volunteers who will be happy to receive them. Promotional product kits such as our Fantastic Five 2.0 or Triple Play Kit are perfect for custom government giveaways.
Government promotional products are reasonable advertising solutions because they are budget-friendly and they will bring in more impressions than other advertising forms for a lower cost. Do you have money left in your budget? Explore the power of promotional products and customize your own items before the close of the fiscal year.
Our Promotional Product Experts are available to help you determine what items will work best for your specific government agency or upcoming event, so reach out to us and we would be happy to help you find what you need.