Quotes, Sayings & Slogans for Funny, Inspirational Custom Travel Mugs
published: September 10, 2019
Branded travel tumblers and custom imprinted coffee mugs are popular promotional product options because they are practical, useful, and eco-friendly when compared to disposable coffee cups. Use our Travel Tumblers and Mugs Buyer's Guide to choose the style and color that works for you, and then add a creative saying or slogan to go with it. When you combine your logo with a unique message, you create a one-of-a-kind giveaway item that will motivate and amuse as it raises awareness for your organization. Here are some quotes, slogans, and sayings to inspire your creations. Use one of ours or come up with your own!
Inspirational Slogans for Teachers & Education Professionals:
Don't Make Me Use My Teacher Voice
Teacher Fuel
Coffee. Teach. Sleep. Repeat.
Live. Love. Teach.
Only the Brave Teach
Making a Difference Every Day
We Don't Just Teach, We Inspire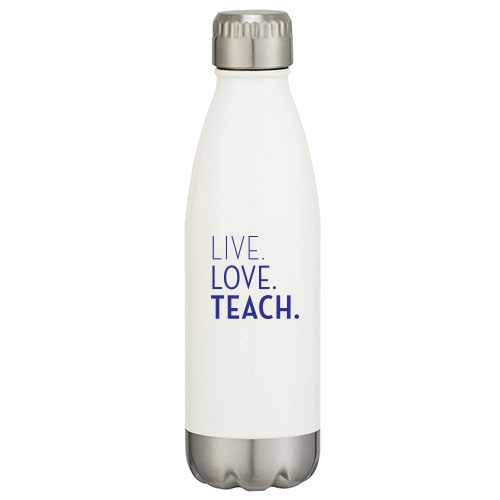 Pictured above is the 16 oz Vigo Insulated Stainless Steel Bottle
Fun Quotes for Nurses, Doctors & Medical Staff:
It's a Beautiful Day to Save Lives
Coffee, Scrubs, and Rubber Gloves
Trauma Queen
Behind every Nurse is Lots of Coffee
This Nurse Needs Coffee
Coffee, Stat
Be Awesome Today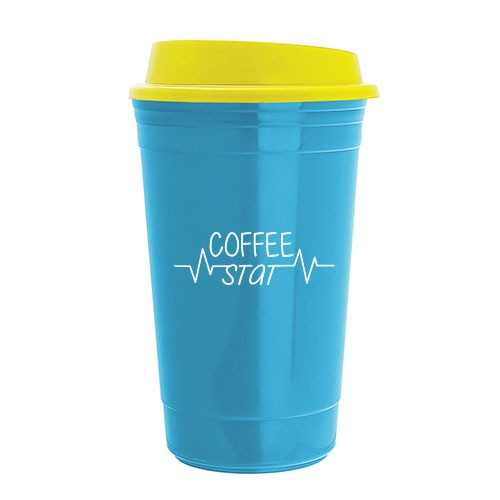 Pictured above is the 15 oz Insulated Café Cup
Sayings for Government Agencies, Police, Firefighters & Military Personnel:
In Caffeine We Trust
Do Great Things Today
Let's Get Stuff Done
Be Prepared, Drink Coffee
Keep Calm and Drink Coffee
You Have the Right to Remain Silent. Use It.
Hug a Firefighter & Feel Warm All Over.
Firefighters Don't Go on Strike.
Did Someone Order Some Freedom?
We Face What You Fear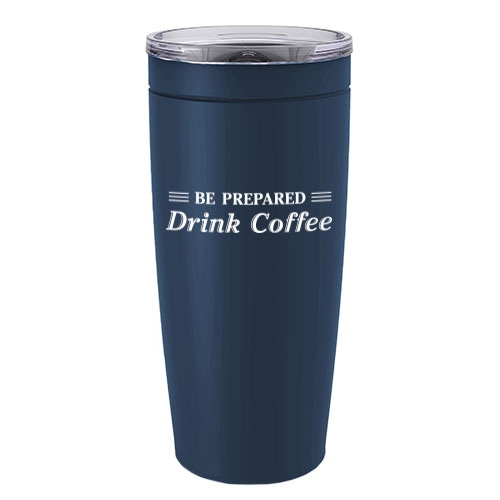 Pictured above is the 20 oz Yukon Nova
Slogans for Employees, Non-Profit Associates & Everyone You Appreciate:
One Team, One Vision, One Goal
Sponsored by Coffee
Proud Member of an Epic Team
But First, Coffee
Together Everyone Achieves More
Great Coffee. Positive Attitude
Teamwork to Make the Dream Work
Just Add Coffee
Runs on Coffee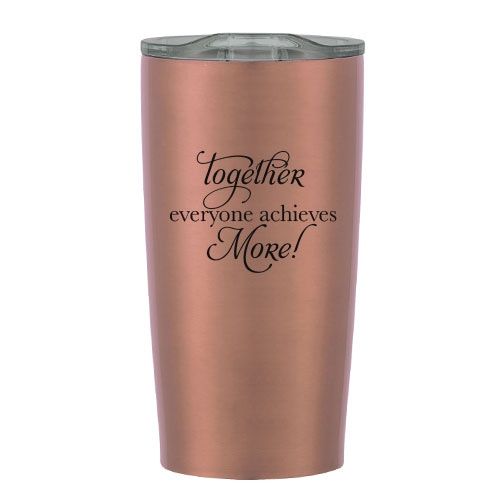 Pictured above is the 20 oz Himalayan Tumbler
Looking to create more one-of-a-kind promotional products for your audience? See also Promotional Product Design Ideas: Fun Slogans, Sayings & Quotes.