Promotional Products for the Financial Industry
update: July 21, 2023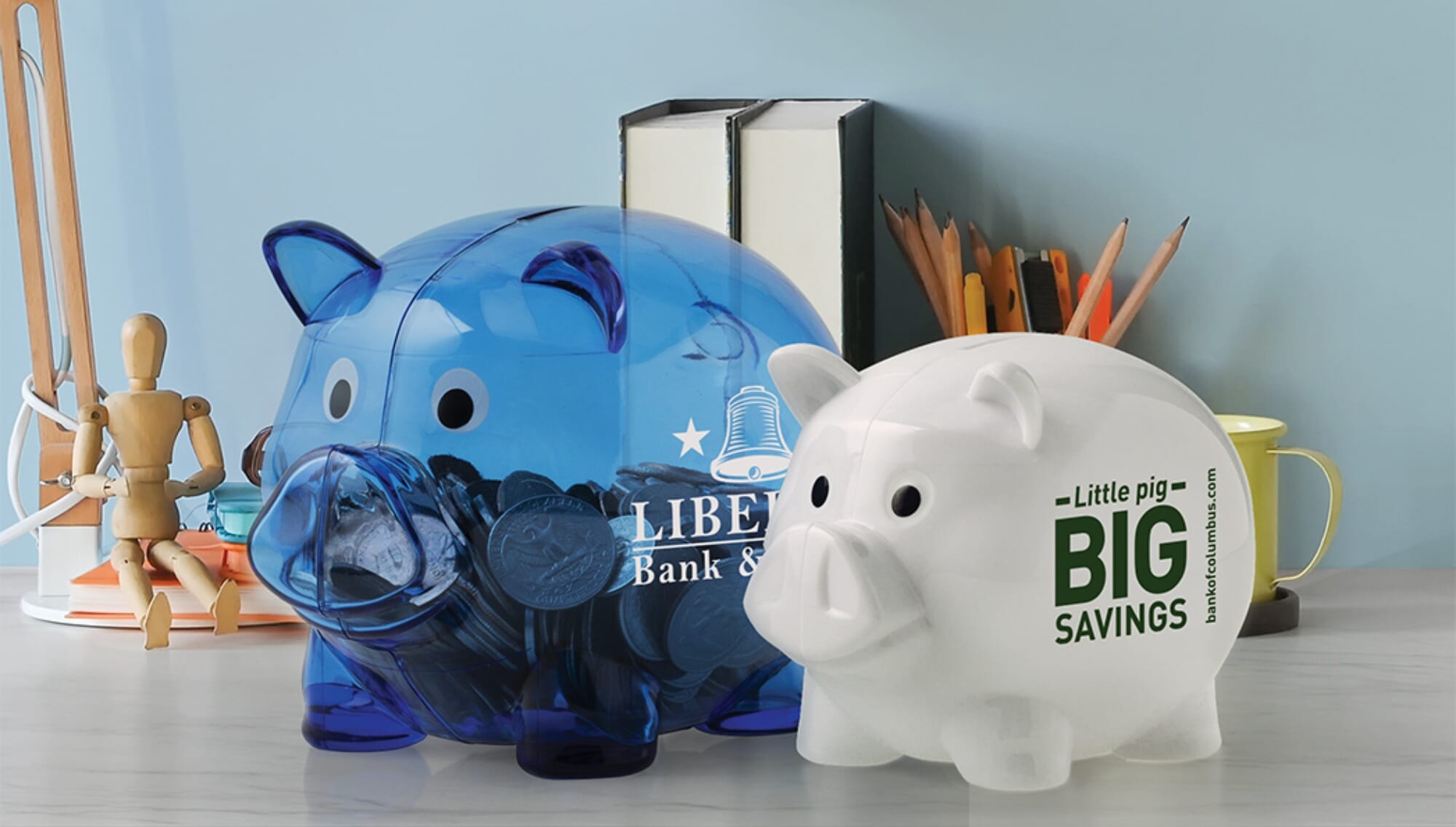 Bank promotional products serve many purposes. Branded bank pens, checkbook covers, and other bank giveaways are economical yet highly effective items for welcoming new customers, expanding brand awareness and improving brand affinity. Logo imprinted document holders and office supplies create a professional and trustworthy look for financial institutions. High-end logo gifts can be used to build client relationships as well as employee engagement.
This article will review Crestline's most popular bank promotional products, from low-cost swag to elegant engraved gifts. Promotional items have always been an important marketing tool for financial institutions. With online banking as the norm and customers less likely to visit the bank office, the personal touch of giveaway items — such as the ones you're about to see — keeps client relationships strong.
Pens, Pens, Pens
Pens and banks go together like movies and popcorn — it's hard to imagine one without the other. Crestline has an enormous selection of pens suitable for national-scope bank promos, personalized special awards, and newer items that incorporate important security features. Unless you chain them down, customers are going to steal your pens. Let them! The best way to keep pens handy for your audience is to invest in a large stock of low cost logo pens, so that customers can take home the pen they used after each transaction that requires their signature. To facilitate low-touch or no-touch document signing, pens with a stylus for touch screens like the branded Antibacterial Stylus Pen are ideal choices. The iPROTECT® Antimicrobial Pen has a germ-killing property built into the plastic it is made of. To create a timeless and trustworthy brand image, the classic (and very popular) Dovetail Pen is sophisticated enough for any recipient and affordable enough for every budget.
Finally, banks, credit unions and mortgage providers will benefit from fraud prevention pens like the MaxGlide™ Click Pen with anti-fraud ink that resists fading and washing.
Folders & Document Holders with Logo
Our Full Color Cardstock Folder adds an important touch of class to any presentation, client meeting, internal meeting, or packet of information and documents sent via mail. We have many more folders to choose from, including vinyl, translucent, white gloss, legal size and oversized. Choose an embossed, debossed or foil stamp imprint for your logo to elevate your look.
Bank Deposit Bags
The logo Vinyl Bank Deposit Bag and Organizer is available in more than 20 colors and is our most popular deposit bag among our many financial industry customers.
Checkbook Covers
Our Professional Image Checkbook Cover will definitely add a touch of sophistication to your brand. Made of leather, this cover has border stitching for added style, French turned edges and fabric-lined pockets. This is an item your customers will want to use forever.
Other Credit Union and Bank Promotional Products
We have a few other imprinted giveaway ideas that are particularly popular with financial institutions.
Need Help?
If you're still searching for the perfect bank promotional items, or have questions about any of the items reviewed here, please do not hesitate to contact us! Our customer service team is standing by, ready to be of assistance.