Promotional Items for an Offline Marketing Strategy That Works
published: October 16, 2019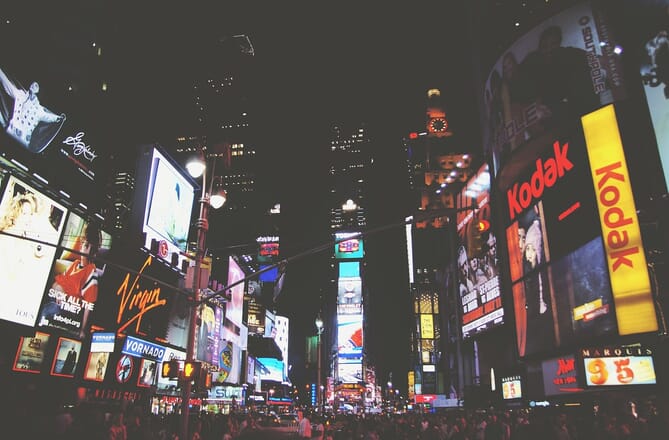 With a smartphone in nearly every hand offering constant access to social media and the internet, it's no wonder many companies develop annual marketing strategies that solely address online branding, digital marketing, and website advertisements. While many marketers focus their marketing plans and strategies strictly on their online presence and social media platforms, they ignore a huge opportunity for exposure and advertising offline.
Offline marketing allows your brand to experience important real-world encounters that can truly resonate with potential customers and partners, making them fans of your company for life. The messaging that your brand provides to the media is also an important way to reach out to your community and grow your recognition, while also potentially growing your profits.
What Is Offline Marketing?
You're using offline marketing strategies when you place ads with media channels that aren't online. Some of the channels or opportunities you could utilize when implementing offline marketing strategies include:
Promotional Products
When you purchase and give away promotional items with your brand and logo, you can gain recognition in the community, which can have a growing and lasting effect.
Community Involvement
Hosting community events or sponsoring local events shows your involvement in the area and that your company cares for local residents.
Digital Signage
Digital signage is a helpful way to identify your company and impressions can multiply exponentially if this signage is displayed on major roads or in populous areas.
Networking
Meeting new people at networking events and talking about your business is one of the best ways to pass on what your brand is about and why you stand out from the rest.
TV, Radio, or Print Advertising
When you advertise your company on TV, radio, or in print publications, such as newspapers or magazines, you can easily communicate the products or services you provide.
Trade Shows
Advertising at trade shows or conferences can expose your brand to potential customers or partners in your industry.
Direct Mail
Mailing out special offers or information about your company intrigues potential local customers, who may also talk to friends and family members about your products or services.
Is Offline Marketing Dead?
While the internet provides a simple and worthwhile way to market your brand and build a presence, offline marketing is still very much alive. Many marketers include an offline marketing strategy that complements their online strategy, which packs a one-two punch when it comes to working to increase brand recognition and growing a client base.
For example, your billboard advertisement could include your logo and a few words about your company's services, but also your website address. This allows viewers to see your brand, recognize it, then reference your website to find out more details about the services you provide. By combining offline marketing with online resources, you can connect the local community to your online following.
Promotional Items Small Businesses Need in Their Offline Marketing Plan
Promotional products are some of the most important elements in any offline marketing plan. Crestline is a leader in providing promotional items that raise brand awareness. It's important to choose relatable and unforgettable products that express your brand's personality, such as: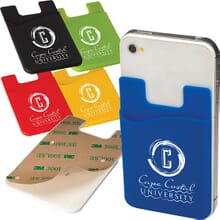 Although you're using these promotional products to tackle your offline marketing strategies, they can still encompass the online world. Tech accessories, like USB flash drives, are useful products that almost anyone will love. Since they can store your photos, memories, and important documents, they'll rarely be thrown away. Your branded USB flash drive may stick around on a potential client's desk forever, increasing brand recognition and impressions.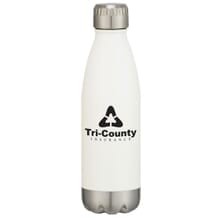 Universal promotional items, such as water bottles, are a general crowd-pleaser, and give you ample space to imprint your logo and a slogan. These high-quality reusable water bottles can be filled again and again and carried all around town. This increases the potential number of impressions your brand experiences with one single item.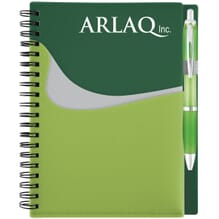 Have you ever needed to write down notes in a meeting, or an address for shipping, but couldn't find a piece of paper? When you give away branded notebooks, you're solving a problem most people encounter at least somewhat regularly. With your brand's logo proudly displayed on the cover of the notebook, your potential client will never forget who got him or her out of a jam.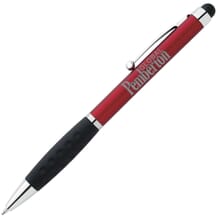 People love free stuff, which is why promotional items are so popular and they truly work to increase chatter about your company. If you plan to host or attend a community event, trade show, conference, or meeting, promotional pens can be a great gift and icebreaker for every person you meet. By handing out a pen with your brand name on it, you'll make an impression that's sure to last after your first meeting.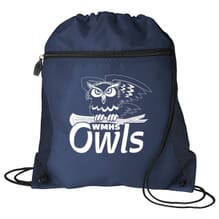 With the rising popularity of reusable products, tote bags are another great choice if you're looking for the perfect promotional products for your brand. These convenient giveaways can be used at trade shows and conferences, but they're also useful for grocery shopping or traveling. Tote bags leave you the space to stretch out your brand's message and logo, so this simple item can help portray the essence of your company as they're toted around town.
While your online marketing strategy is important for success, a well-rounded marketing plan that includes offline marketing allows your brand to reach a wider audience. Incorporate various offline marketing elements and techniques into your marketing plan and you'll gain more brand recognition and exposure.