What is a Setup Charge?
Promotional Products Fees Explained.
published: February 21, 2020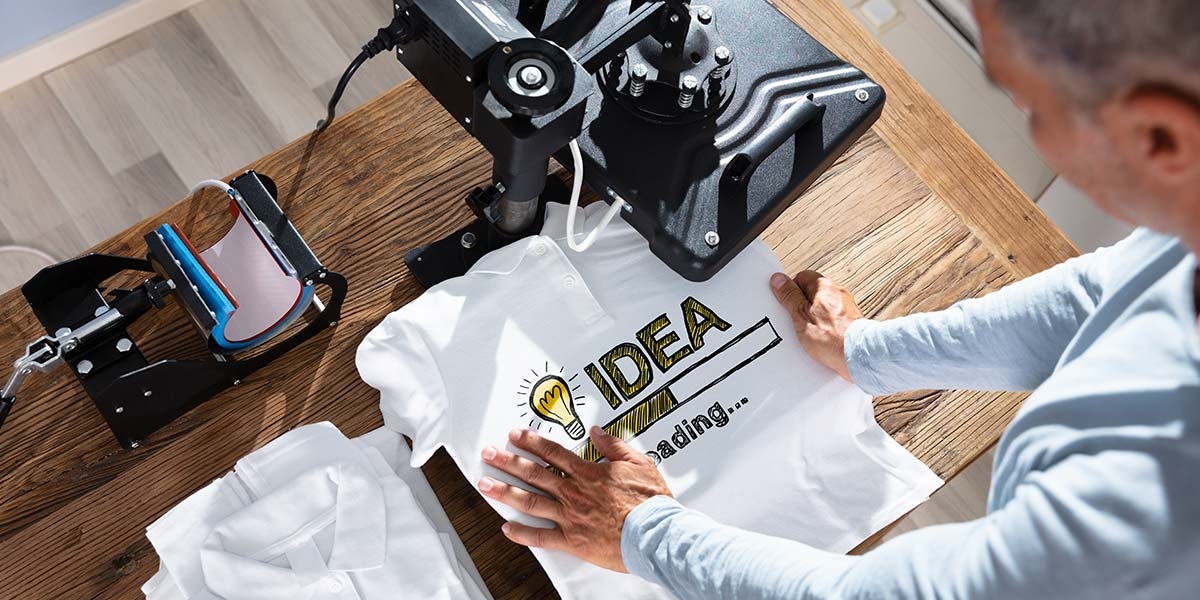 "What is a setup charge?""What type of equipment and labor does a setup fee pay for?""Why do all of your products have different setup charges?""Why do I have to pay a setup fee on each item?""Do I have to pay setup fee on an exact reorder?"
These are all questions we get asked frequently from our customers. We want to help answer all your questions about the setup fees associated with your order. Read them all or go to the specific question you are looking for.
What is a Setup Charge?
Promotional products are products that are customizable, meaning that your artwork- logo, design, or tagline- can be added to, or imprinted on, each of your selected items. In the world of promotional products, a setup charge is the cost of preparing the equipment needed to put your artwork on a product. It also includes the cost of labor needed to get your logo to look just right. The setup fee does not go toward art and graphics services like creating the perfect proof, because at Crestline, those services are provided for free. Setup charges depend on the items being ordered.
Several factors go into calculating a setup fee, and what outline below is meant to be a general guide. For further details, please consult individual product detail pages, or ask our helpful Promotional Products Experts at 1-866-488-4975.
What Equipment and Labor Does a Setup Fee go Toward?
The process of transferring your artwork onto your chosen promotional products is called imprinting. The cost of setting up equipment for imprinting depends on the method used. Here are a few examples:
Embroidery
Embroidery is used with apparel and other items made of canvas or cloth. The first step is to create a digital version of your artwork that an embroidery machine can read. That file, called a DST (Digital Stitch Tajima) tape, is used to get a total stitch count and to tell the machine exactly how to embroider your logo onto a product so that the final result looks perfect. The digitizing fee for this process is also called a tape charge. There may be an additional charge if the stitch count is greater than what is included in the item price.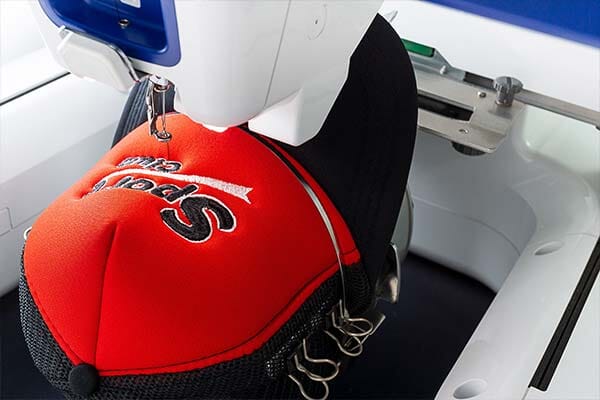 Screen Printing
The screen-printing method is most commonly used on fabrics, pens, and drinkware. A screen-printed logo is created by putting your artwork directly onto the surface of an item with a stencil or silkscreen. Setup charges for screen-printing include the cost to make the stencil or silkscreen as well as the cost of standard inks included in the item price.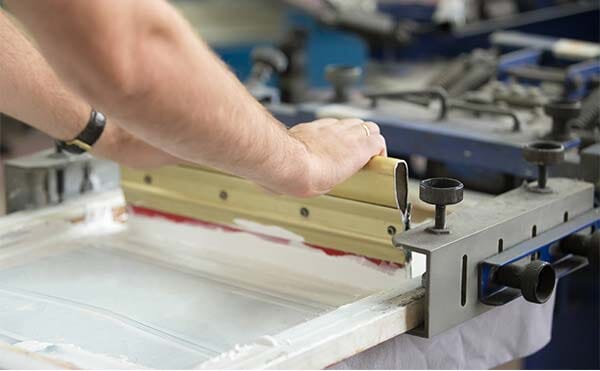 Heat Transfer
You will find the heat transfer method being used on products with a full color printing option such as table covers, bags, and t-shirts. The heat transfer method, also called thermal printing, transfers your design onto a transfer paper or wax sheet, and then onto your items using a printer that applies heat and pressure. It is a lot like using a hot iron to apply an iron-on decal. The setup fee for heat transfer includes the cost of printing your design onto the paper or sheet.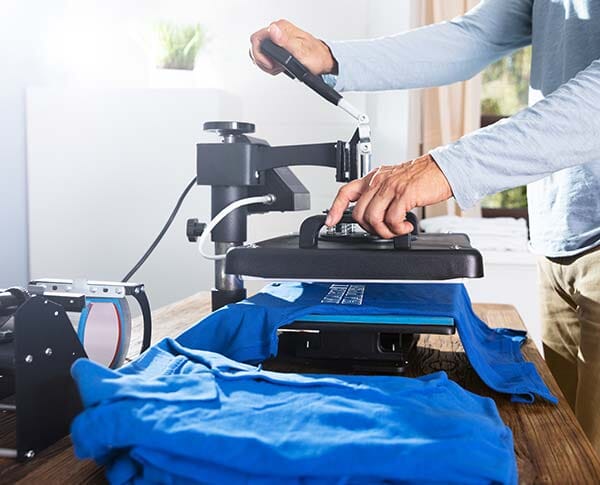 Laser Engraving
Laser engraved logos can be spotted on pens, metal items like stainless steel tumblers, wood items, and ceramic products. A laser engraved logo is created with a laser beam that cuts a precision design into an item's surface.
The setup fee for engraving may be higher than other printing methods due to the technology and process required to transfer your design to the laser machine.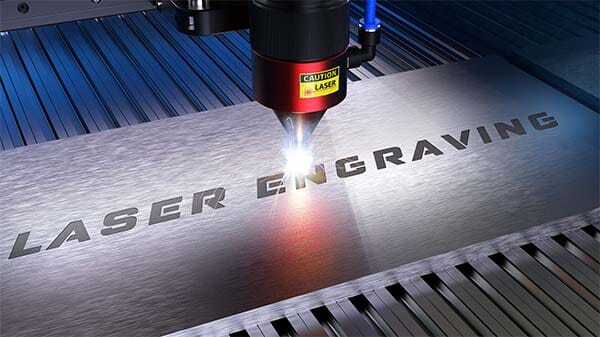 Embossing, Debossing & Foil Stamping
You most often see embossing, debossing and foil stamping on paper goods like notebooks, as well as leather and leather-look products like padfolios. These three imprinting techniques use a custom metal die to stamp your design onto your chosen products. Embossing stamps a 3-D raised design onto the products while debossing creates an indented design. With foil stamping, your design is stamped onto your items with metallic foil to create a shiny effect.
Will I Have to Pay an Additional Setup Fee for Each Imprint Color or Location?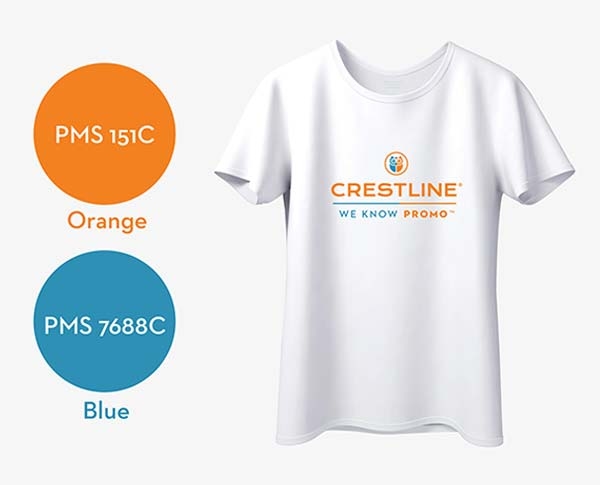 It depends on the product. Any item that lists "full color" printing will include all the colors needed for your design within one setup fee. Products described as having "one color" or "two color" printing will require a different screen to be created for each color. Any colors above the first one will call for extra equipment and labor, so you may be charged additional fees. When in doubt, check the costs on the specific product's page on our website or ask our promotional products experts at 1-866-488-4975.
Unless a product's description indicates that multiple customization locations are included in the setup fee, you can expect to pay an extra fee for an additional imprint location. That is because of the different sizes and shapes of imprint areas (the actual space on an item's surface that can be printed on) available on products. For example, the imprint area on the sleeve of a sweatshirt is a different size and shape than the imprint area on the back of it, and when the art changes shape or size, more labor is involved.
Keep in mind that other factors have an impact on setup fees, such as:
The factory/product partner that is used
The printing method and equipment used
Variations in logo sizes and imprint areas
Specialty ink colors
Do I have to pay setup fee on an exact reorder?
If you are reordering a product you have purchased in the past year, and your artwork hasn't changed, your setup charge for that item will usually be waived. We keep your custom design for about that long to ensure a smooth reorder process void of unnecessary fees!
Why do I have to pay a setup fee on each item?
Even if your logo is already in our files, you will usually be charged a setup fee with each item purchased. That's because all our customizable products require different setup processes due to varying imprinting methods, product sizes, and production factories. Instead of a one-time setup process, new equipment such as screens, pads, or stencils must be made to imprint each separate order with your logo. For example, you need different materials to engrave your logo into a small branded pen than to print it on a large t-shirt.
Do You Ever Waive Setup Fees?
Yes, we do! Here at Crestline, we offer promotions waiving set up fees on a variety of different products throughout the year. Setup charges for each item are always displayed in the description on the product page. Check back often to see if your favorite products have a waived setup fee!
Don't see your question here? Contact us or call 1-866-488-4975 to talk to one of our friendly promotional product experts. They are always happy to help! At Crestline, We Know Promo™.