Imprint Color Options –
1 Color, 2 Color & Full Color Printing
published: April 14, 2020

These are some of the questions we hear from our customers during the ordering process. Read them all or go to a specific question for the answer you are looking for!
Q. What is an Imprint Color?
A. An imprint color is the color of the ink used to add your logo design to the promotional product you've selected. Depending on the imprint method utilized, ink colors are transferred onto your item with a printer or other printing tool or device. Our factories determine the stock ink colors offered for each item we carry. Look on the product detail pages on our website for information about product color, imprint (decoration) method, the number of colors you can imprint on each product, as well as the selection of stock ink colors available.
Follow the five easy steps listed on each product page to create your own custom imprinted promotional products:
Select your product color
Select your decoration method
Enter your quantity
Upload your art file or enter your text
Choose your imprint color(s)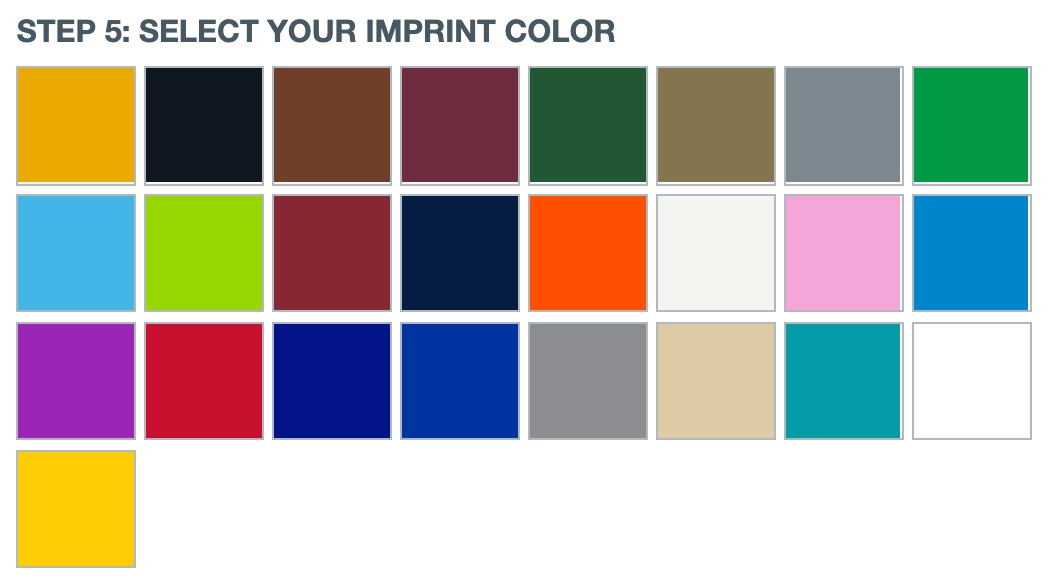 What comes next in the production process? Find out how we take your art and imprint choices and turn them into beautiful finished products in How to Get a Print Ready Logo for Promotional Products and What is a Setup?
Q. How do I choose the right color for my promotional product(s)?
A. Each item on our website comes with a standard imprint method, product color choices and stock ink color options. In some cases, it is possible to choose more than the standard number of ink colors or to select a different imprint method for an additional fee.
When choosing ink colors for your product, keep in mind that if you choose a darker product color, a white or light-colored imprint will look best. Alternatively, for lighter-colored items, a darker imprint will offer more contrast and will be more visible.
If you do not see the exact imprint color(s) you are looking for, one of our promotional products experts can help match your color(s) using the Pantone Matching System. This may also be referred to as a PMS color match. The Pantone Matching System (PMS) is a process by which your exact custom color can be created using a numerical coding system that will ensure your color can be replicated in the same way every time. Please note that there is an additional fee associated with using a custom PMS ink color. For more information about Pantone colors and PMS color matching, please reach out to your promotional products expert or contact us and we will connect you to someone who can help!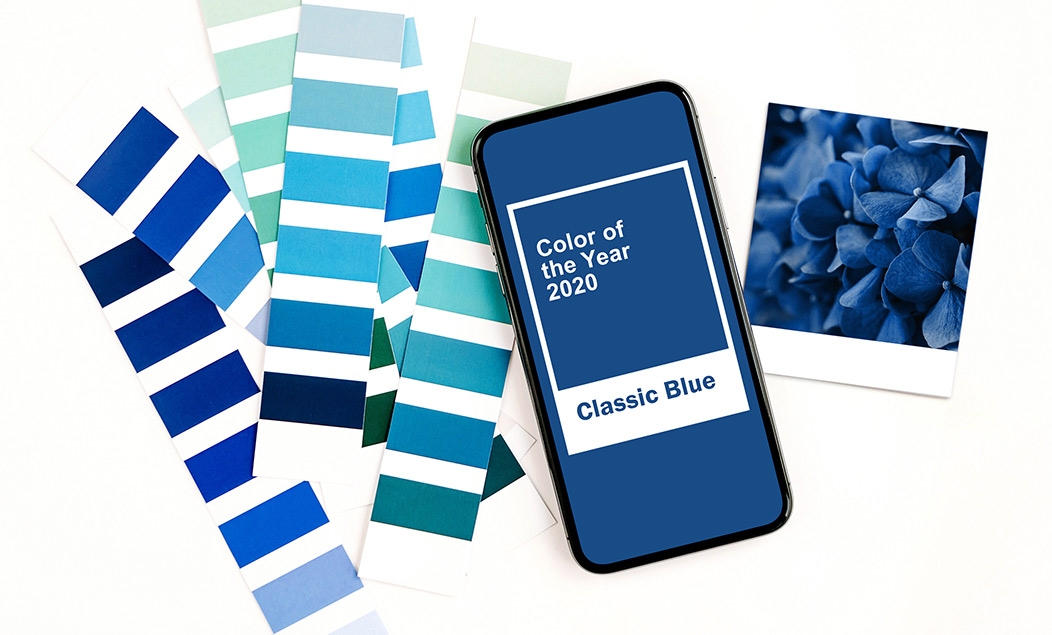 Q. What is One Color Printing?
A. One color printing uses a single solid ink color to apply your 1 color logo or artwork onto your choice of promotional items. This is achieved with the spot color printing process. Spot color printing requires each color to be applied onto your product individually (in this case, just 1 color). One color printing is the most popular choice as it is also the most affordable.
Ideal for: One color logo designs, pens and other items with a small imprint area.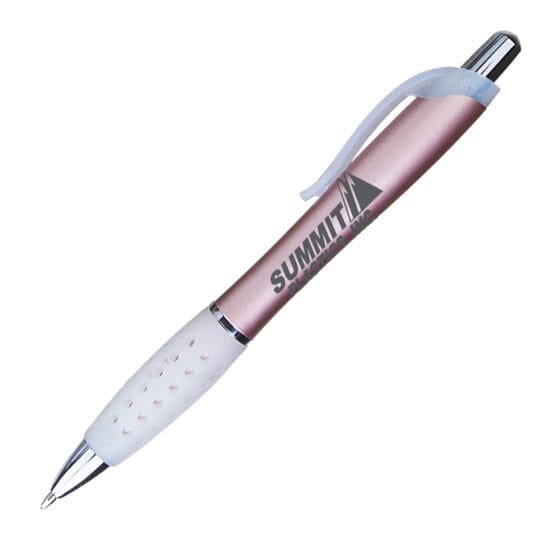 Q. What is Two Color Printing?
A. Two color printing also uses the spot color process to print your choice of two different ink colors onto your custom imprinted product. With two color printing, each distinct ink color is transferred to the product separately, creating a clean look with no blending.
Ideal for: Promotional products with moderate to large imprint areas and two color logo designs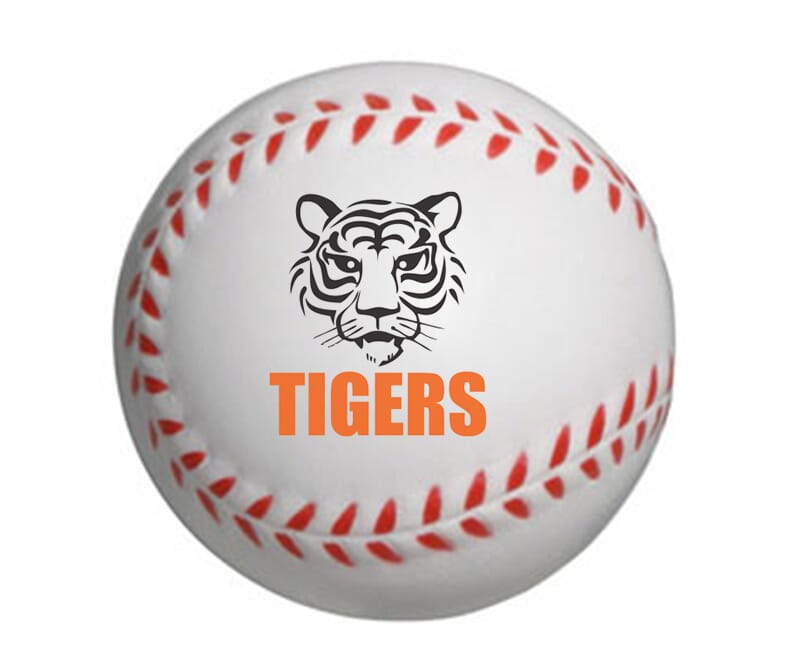 Q. What is Full Color Printing?
A. Full color printing, also known as four color process, digital, or CMYK printing, uses a digital printer to apply a logo design onto a promotional item in a full range of colors. Full color printing allows for shading, gradients, and the blending of colors, in contrast to one and two color imprinting which use individual spot colors to create a logo imprint.
Full color printing is referred to as 4 color process or CMYK printing because four color shades are printed at once (cyan, magenta, yellow and black) by a digital printer, recreating a customers' logo design or artwork on their product(s) of choice. It is also called digital printing because of the digital printer used in this process to create highly detailed and photographic logo designs and apply them to the surface of promo items. Because digital printing has become an increasingly efficient process, full color printing is often just as affordable as two color spot printing, making this an option that is rising in popularity.
Ideal for: Multi-Color artwork or logo designs with gradient color, drinkware, banners, signs, stickers, labels, and socks.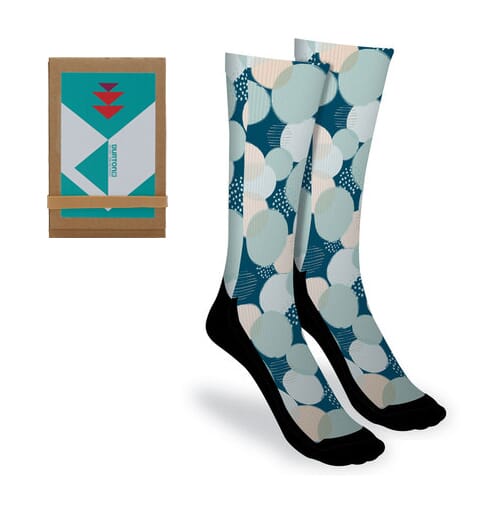 Q. Which option will work best for me?
A. If you choose a promo product that has a smaller imprint area or you have a logo design that includes small text and/or solid color design elements, then a one or two spot color imprint is most likely the best choice for you.
If you have artwork or logo with many individual colors and/or color gradients or if you are using a full color photo as part of your design, then a four color process digital imprint may be the best option.
If you are not sure what product or imprint color will showcase your logo or message in the best way possible, contact us, and we will be happy to point you in the right direction!
For more information on promotional product imprint methods, refer to our infographic, Printing Processes for Promotional Products –How We Decorate Your Custom Items.
For more information about common promotional products terms and definitions, visit Promotional Products Terms - A Customization Glossary.