Basecamp® Icey
Item # 122654 01A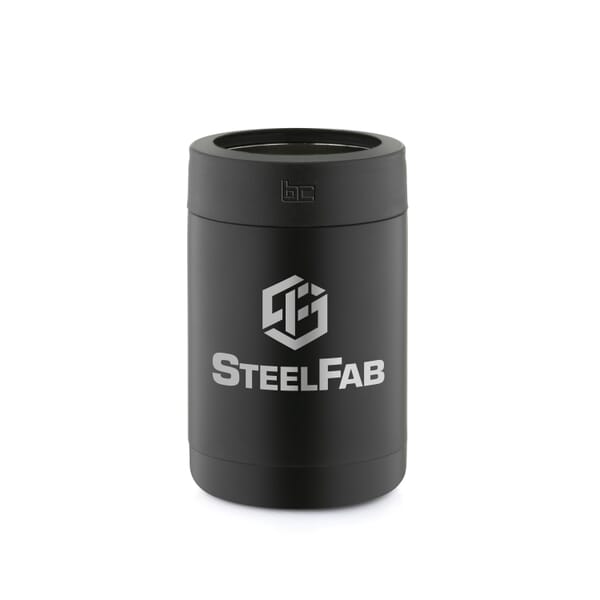 Product Details
• 18/8 double wall stainless steel vacuum insulated can/bottle holder with non-sweat powder coating finish
• With an extra copper layer, it keeps cans/bottles cold longer keeping your hands dry
• Fits 12 oz standard can and most beer bottles
• Not microwave safe; handwash recommended and comes packaged in a retail box
Size:
5"H x 3 1/2"Dia.
Imprint Area:
2 1/2" x 2"H
Setup Charge: FREE!
Production Time: 5 working days (does not include payment, art prep, or shipping time)
FOB: CA
Standard Production Schedule
Processing: 1/25 – 1/27
Production: 1/28 – 2/3
Estimated Ship Date: 2/4
Product Details
• 18/8 double wall stainless steel vacuum insulated can/bottle holder with non-sweat powder coating finish
• With an extra copper layer, it keeps cans/bottles cold longer keeping your hands dry
• Fits 12 oz standard can and most beer bottles
• Not microwave safe; handwash recommended and comes packaged in a retail box
Size:
5"H x 3 1/2"Dia.
Imprint Area:
2 1/2" x 2"H
Setup Charge: FREE!
Production Time: 5 working days (does not include payment, art prep, or shipping time)
FOB: CA
Standard Production Schedule
Processing: 1/25 – 1/27
Production: 1/28 – 2/3
Estimated Ship Date: 2/4
Item # {{ scope.currentItemNo }}

Product Options