Hospital Week Ideas,
Activities & Gifts to Celebrate & Appreciate
updated: March 16, 2023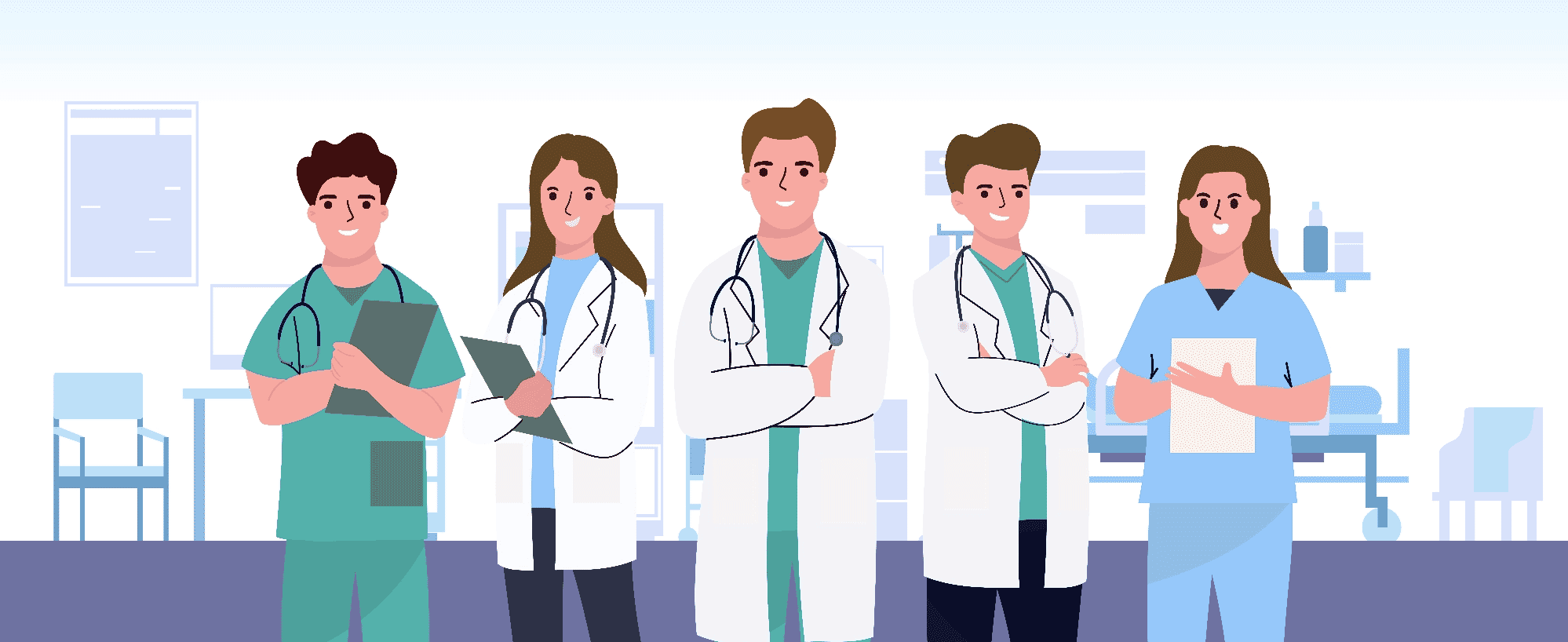 Healthcare workers play a vital role in our communities; this was incredibly evident in recent years as the world struggled through the global pandemic. Take time during Hospital Week 2023 to say "thank you" to all our doctors, nurses and other healthcare workers with decorations, activities, food, and gifts that show appreciation.
The American Hospital Association (AHA) sponsors Hospital Week every year to shine a spotlight on hospitals and health systems who play such an essential role in the health of our communities. It's the perfect time for hospital organizations to recognize employees for their dedication and commitment as well as interact with their communities. Hospital Week is May 7-13, 2023. Each year has its own unique theme, and this year's will be announced soon, so be sure to check the AHA website to align your plans.
Decorate Your Facility
Easy ideas for Hospital Week include purchasing custom decorations to be used throughout your hospital buildings and facilities. Start with balloons and banners, that give you an easy and affordable way to get employees and patients into the spirit of the celebration. Hang them around elevator bays, along or across hallways, or in nurses' stations to boost the morale of healthcare workers and remind patients and visitors alike to share their appreciation.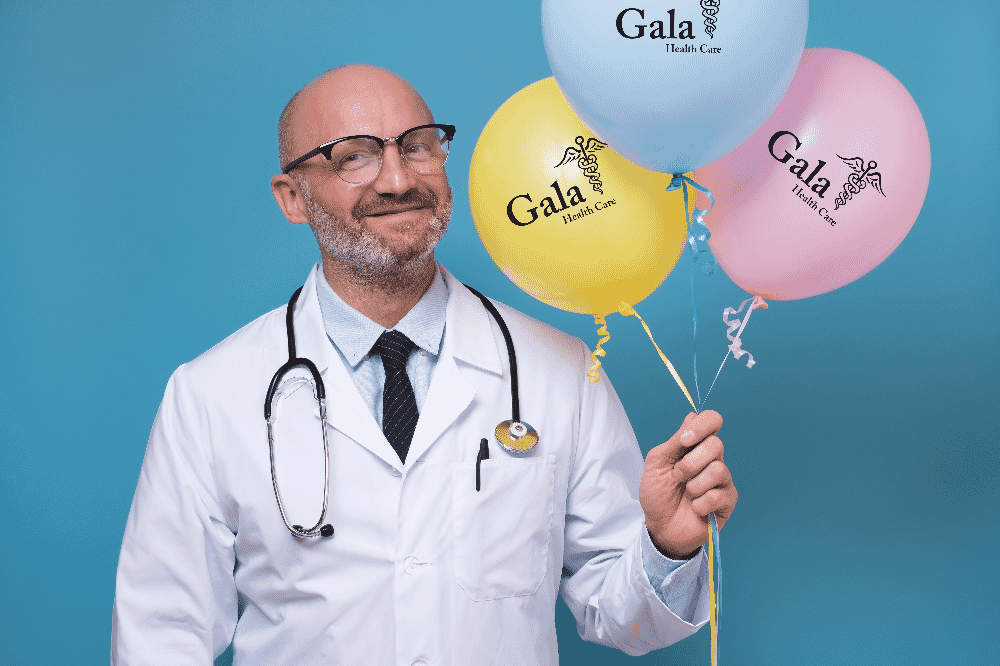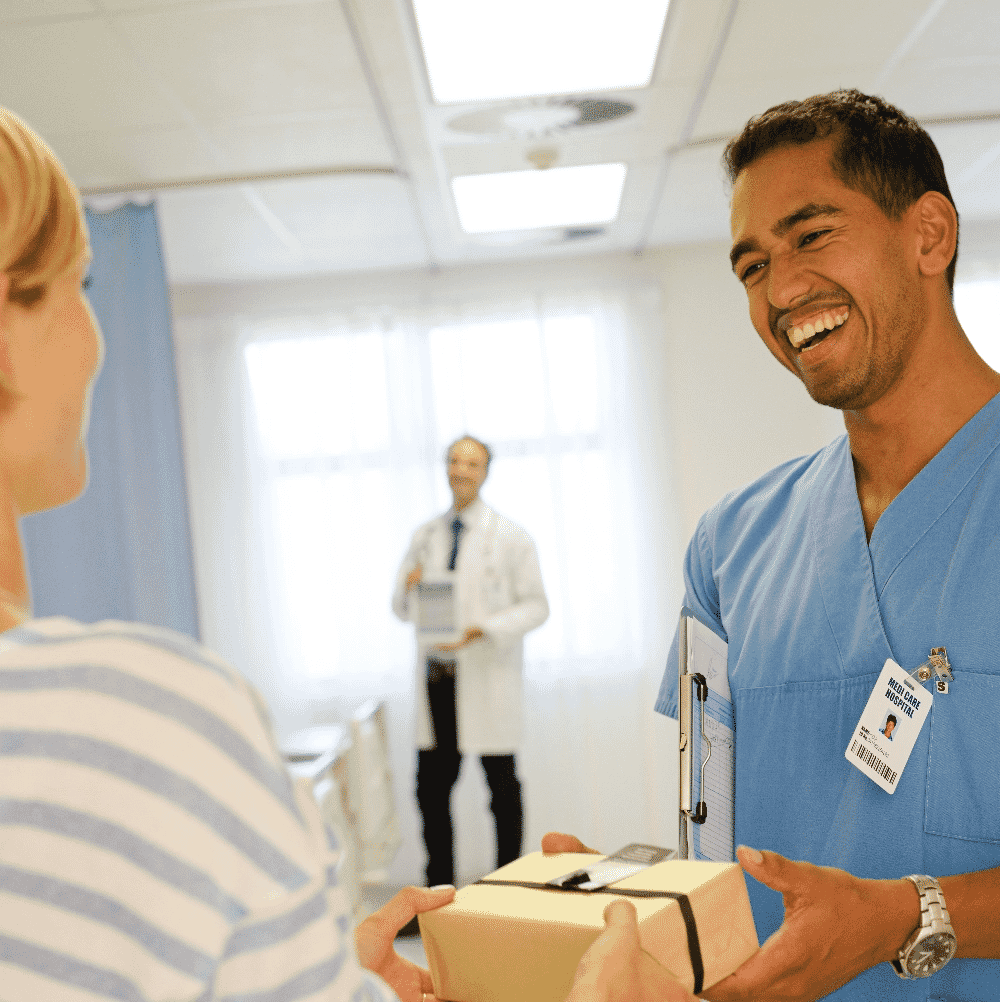 Give Appreciation Gifts
There's nothing more appreciated by hard-working healthcare employees than a thank-you gift from supervisors, managers, or executives. Everyone likes to be recognized, especially after the last several years that have been particularly challenging for the healthcare industry. Take advantage of National Hospital Week to reach out and show your appreciation with a range of higher-end and affordable giveaways.
Crestline offers a wide range of gifts including our Self-Care Tea Gift Set, which includes a bamboo soy candle, an adult coloring book with colored pencils, a compact tea tin with your choice of four tea packets and a Braxton stainless steel mug. Promote stress relief and well-being with this much-appreciated giveaway.
Our 12 oz Vinay Stemless Wine Glass is also appreciated on and off-duty. Its stainless-steel outer and inner design features a powder coated finish and double wall construction for the insulation of both hot or cold liquids. With vacuum insulation, this BPA-free cup has a snap-on sip through lid and a non-slip bottom.
Other top selling Hospital Week appreciation gift ideas include:
Want a unique way to gift for Hospital Week? Let your staff choose their own gifts with a free custom online store. Just provide us with your logo, and we'll show it off with your brand colors on a curated collection of the best gifts for healthcare professionals. Then share the store link with your staff so they can pick out presents, and we'll ship them out for you. To get a sneak peak of what yours could look like, take a look at this branded nurse appreciation store created for Nurses Week gifts.
Promote Relaxation & Mindfulness
Burnout is a real issue within healthcare settings. Hospital Week activities may include launching or highlighting services or offerings that can help promote relaxation and alleviate stress from the long hours and workplace challenges. Host yoga or mindfulness workshops, introduce pet therapy, promote meditation exercises, or offer free massages.
Invest in small self-care gifts for employees such as cozy blankets, sleep masks, adult coloring books, and essential oil sprays. Imprint your healthcare organization's name and brand to remind recipients that you care about their wellness.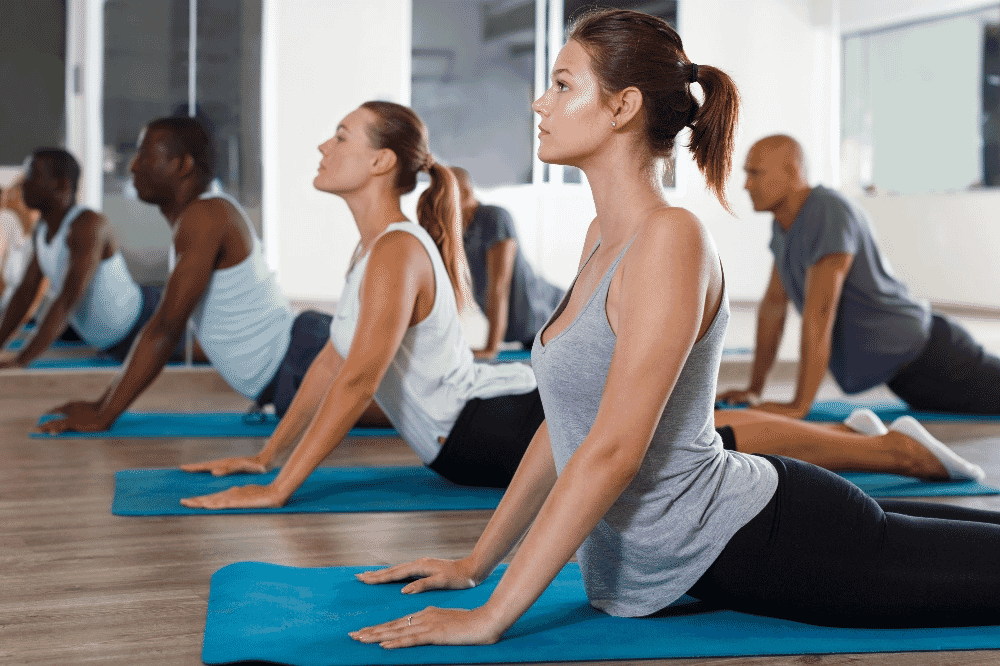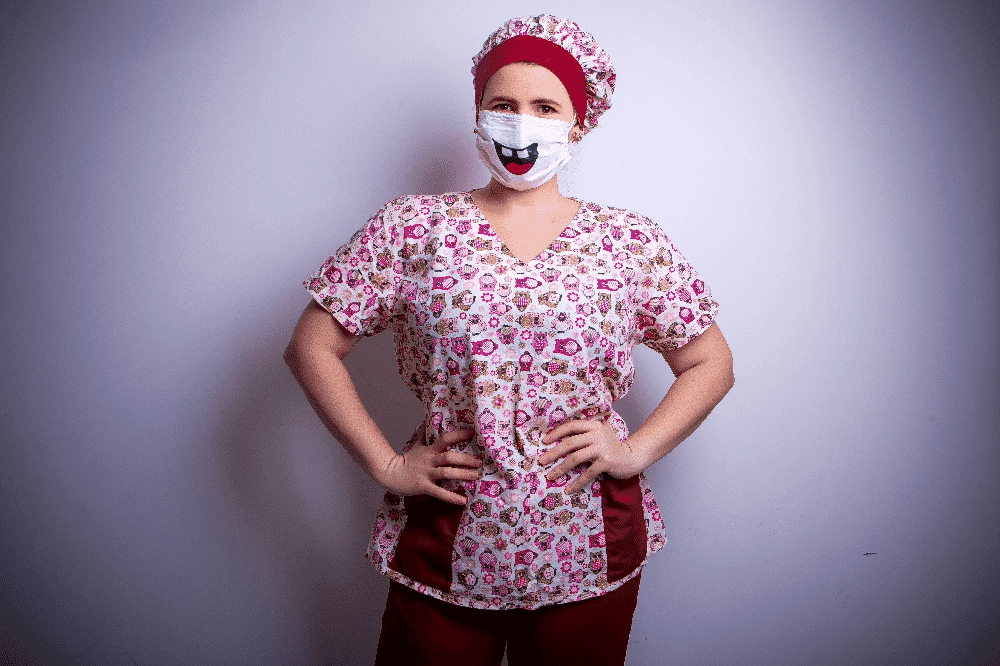 Hold A Spirit Week
Remember Spirit Week at school? Steal the concept and make it one of your Hospital Week celebration ideas. Fun ideas include themed days like "Twin Day" or "Dress as Your Favorite Disney Character Day." Be sure to take pictures to capture the memories and encourage employees to post these on your hospital's social media accounts. The best pictures use fun selfie frames that mark the day, participants, and your healthcare organization's logo all at once. These photos can also be displayed at a larger gathering or award ceremony.
Serve Food
One of the best Hospital Week ideas for employees include anything that revolves around food. Consider incorporating your community by inviting a different food truck to your campus each day during the week and perhaps negotiating a discount. Individual departments can sponsor things like a pizza party lunch or a special breakfast throughout the week.
Crestline is ready to help with a wide range of disposable plastic-wear, paper products or serving utensils and bowls. Tie your eating events to the theme of the week. Incorporating the same colors and ideas throughout food celebrations and activities can bring cohesiveness to the week's festivities.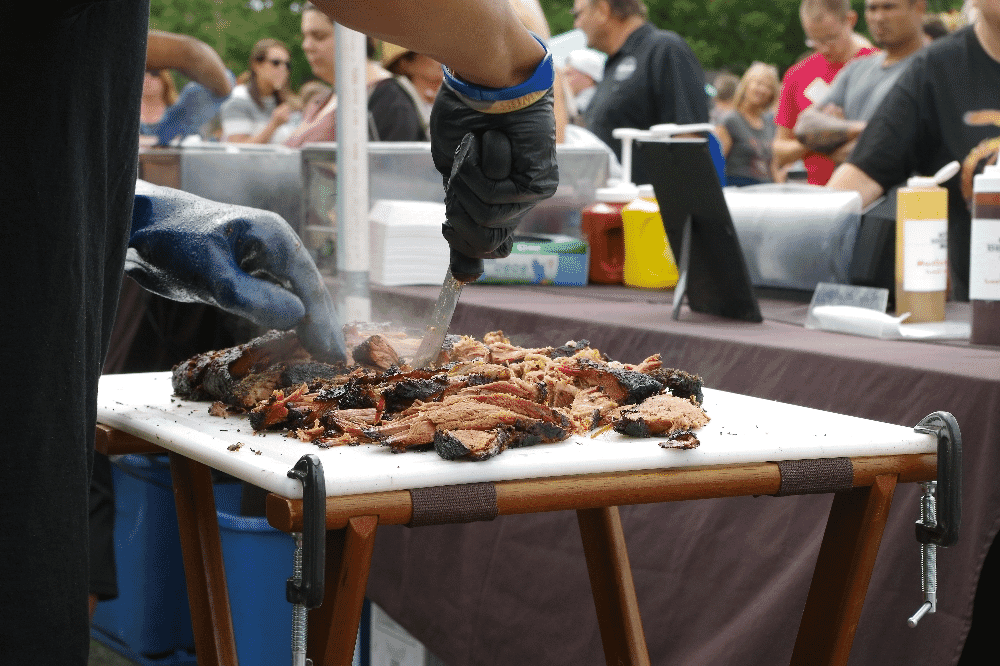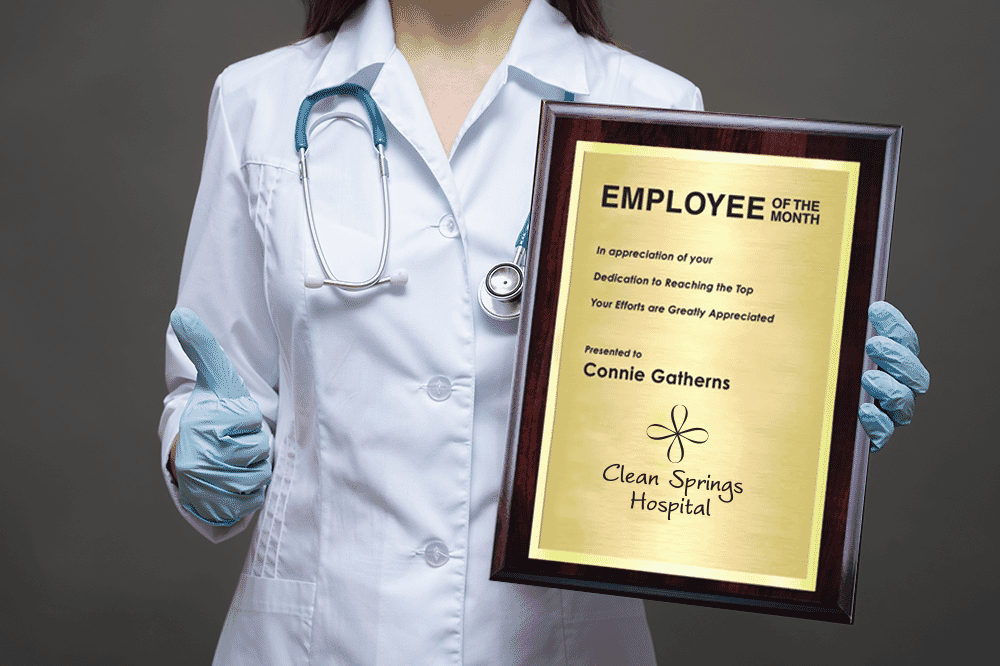 Hold an Award Ceremony
Another idea for Hospital Week 2023 is to host an award ceremony recognizing exceptional employees with kudos from top executives as well as memorable plaques and awards. Talk with your management team about the best awards to bestow including awards recognizing a "Spirit of Excellence," "Employee of the Year," "Commitment to Teamwork," or "Distinguished Leadership."
Whether you hold the ceremony during the day or make the event an evening gala that includes family, you can be sure it will be appreciated by all employees. Team members are often anxious to have those that are pulling extra weight recognized for their efforts, and others can be motivated to improve their future performance if they know they will be noticed.
Give Out Swag
Although it's much appreciated to give high quality gift boxes to healthcare employees, be sure to boost morale throughout Hospital Week with fun, smaller appreciation gifts. Our MopTopper™ Stethoscope Stylus Pen is one of the most popular novelty pens. The smiley face, stethoscope shaped clip, and mop top hair, made from microfiber to serve double-duty for cleaning touchscreen devices, is sure to make anyone smile.
Something like our Life Savers® Candy Roll is perfect for community events that can coincide with Hospital Week. Share a favorite sweet that features a full-color custom wrapper on a roll of Life Savers®. It's a welcome treat for adults and kids alike that's easy to bring along in a purse or pocket. Choose from delicious Assorted Fruit or crisp Peppermint flavors.
Other favorite swag includes: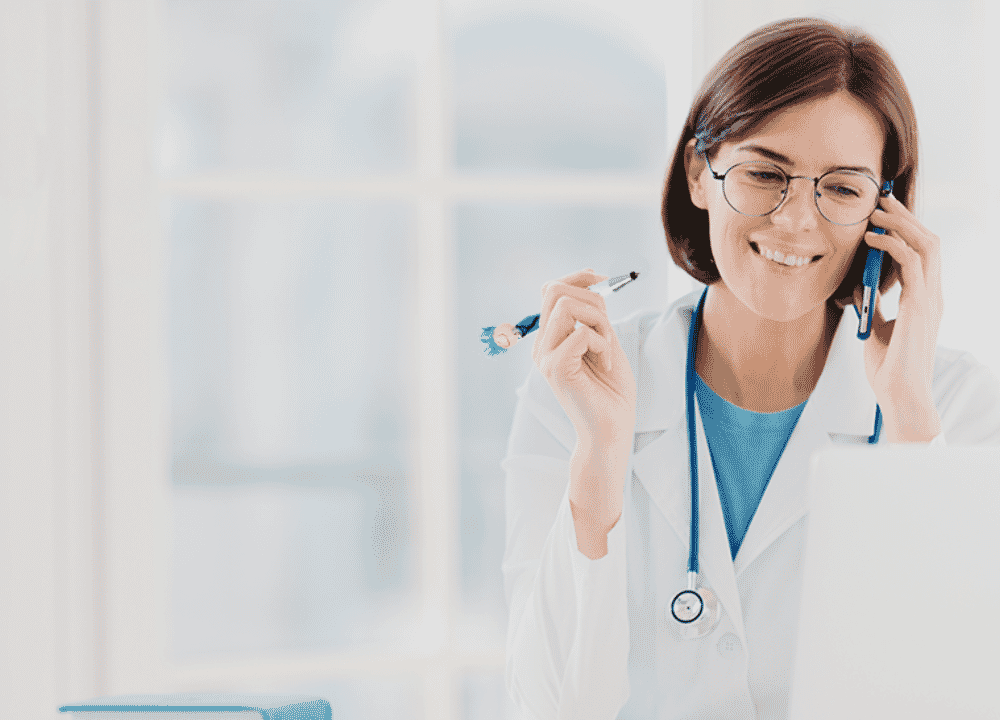 When you're ready to start planning ideas for Hospital Week 2023, be sure to take advantage of the many motivational designs and goodies offered by Crestline. We are excited to make your celebration the best and most memorable one ever with decorations, party supplies, awards, and a wide variety of gifts and giveaways.