Super Nova Highlighter Combo Pen
Item # 122988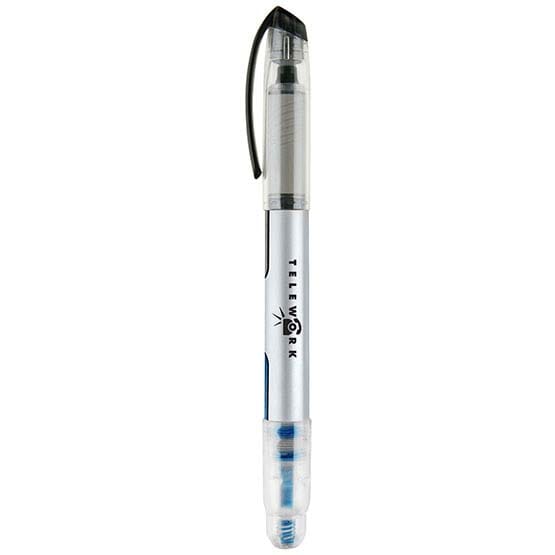 Product Details
• Double-ended plastic rollerball pen and highlighter
• One end includes a smooth-flow black rollerball pen, the other contains a neon liquid highlighter
• Sleek clear barrel with silver wrap to showcase your imprint
Size:
5 3/4"L × 11/16"Dia.
Imprint area:
1 1/4"W × 1/4"H
Setup Charge: FREE!
Production Time: 5 working days (does not include payment, art prep, or shipping time)
FOB: CA
Standard Production Schedule
Processing: 7/6 – 7/7
Production: 7/8 – 7/14
Estimated Ship Date: 7/15
Product Options





Product Details
• Double-ended plastic rollerball pen and highlighter
• One end includes a smooth-flow black rollerball pen, the other contains a neon liquid highlighter
• Sleek clear barrel with silver wrap to showcase your imprint
Size:
5 3/4"L × 11/16"Dia.
Imprint area:
1 1/4"W × 1/4"H
Setup Charge: FREE!
Production Time: 5 working days (does not include payment, art prep, or shipping time)
FOB: CA
Standard Production Schedule
Processing: 7/6 – 7/7
Production: 7/8 – 7/14
Estimated Ship Date: 7/15
Item # {{ scope.currentItemNo }}

Product Options