10 Teacher Appreciation Sayings & Quotes for Fun Thank You Gifts
updated: March 24, 2023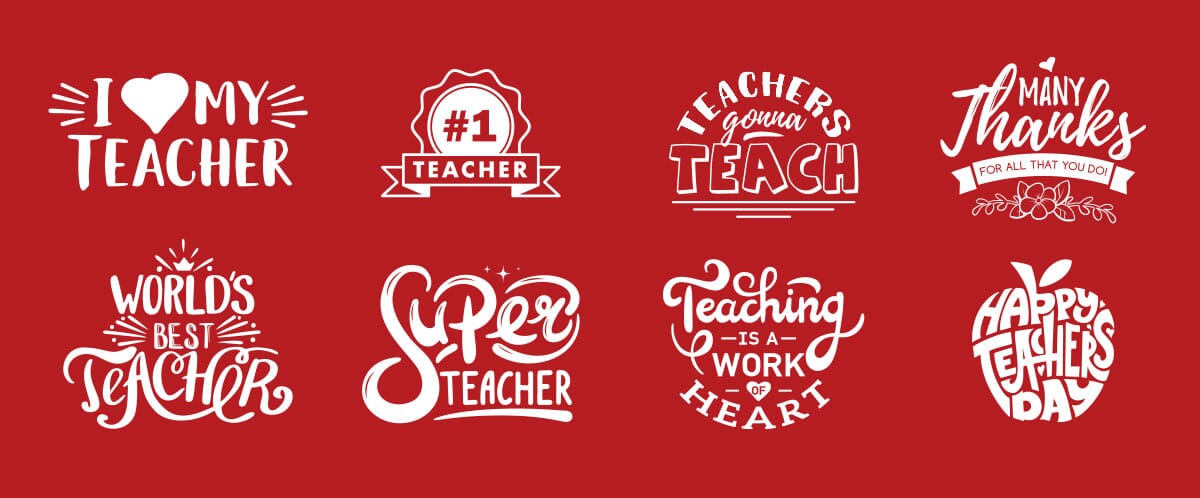 Teachers dedicate their time, patience and sheer brain power to ensure the success of their students, and that's why it's important to show them how valuable they are during Teacher Appreciation Week.
Taking place from May 8, 2023 through May 12, 2023, Teacher Appreciation Week provides students, administrators and parents an opportunity to honor all the contributions and hard work teachers put in throughout the school year.
Of course, that doesn't mean you only have to show your appreciation for teachers one week out of the year, as we have teacher appreciation gifts that you can give out anytime to show teachers just how much you care about what they do.
Here are 10 teacher appreciation sayings and quotes that give you the chance to thank your teachers with unique gift ideas.
Let Them Know You Appreciate Their Work
Teachers are the ones who will inspire the next generation, and that's why it's important to give them a little inspiration of their own. These sayings and quotes will let them know you haven't forgotten about how important they are to our future.