12 Days of Christmas Ideas for Work – Fun Gifts &
Activities to Boost Staff Morale
published: July 14, 2022 | updated: November 17, 2022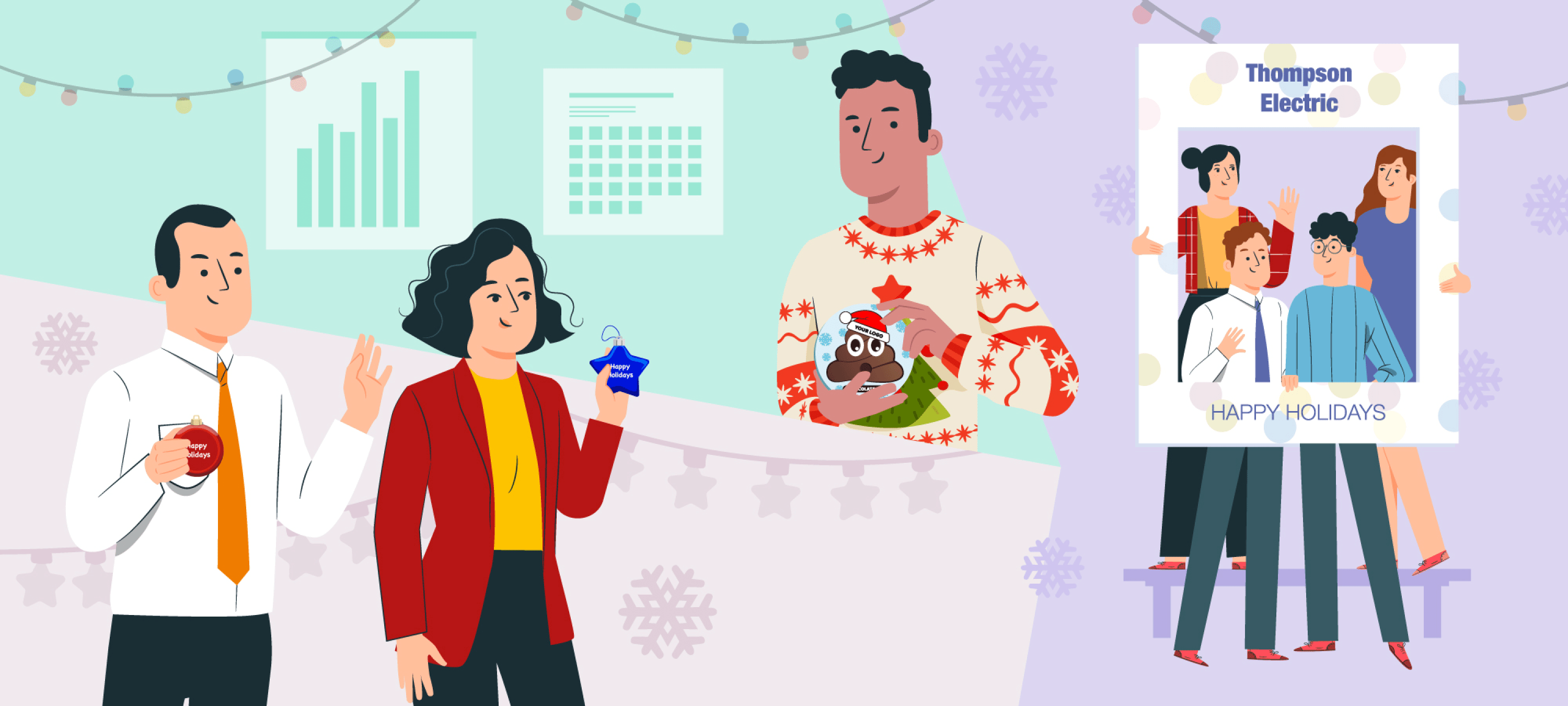 Boost morale while celebrating the holiday season with 12 days of Christmas ideas for employees. In addition to giving out holiday gifts for employees, these fun surprises and activities are great for rewarding hard work and challenges met all year. Your corporate culture will shine through to fans of your brand and potential future employees when you post pictures from all these mini events on your social media. You can also use ideas for 12 days of Christmas at work to encourage staff to spend more time in the office under hybrid work models or get your team excited to return to the office full time. With these ideas, the holiday cheer will be in full effect!
Cubical Decoration Contest
One of the first ideas to celebrate 12 days of Christmas at work is to get the office looking festive with a cubical or desk decoration contest. Participants can use everything from ornaments to Christmas lights and garland. To kick off the holiday season, assemble a panel of judges or have everyone vote and give out prizes to the winners such as tumblers, cozy blankets or tech accessories.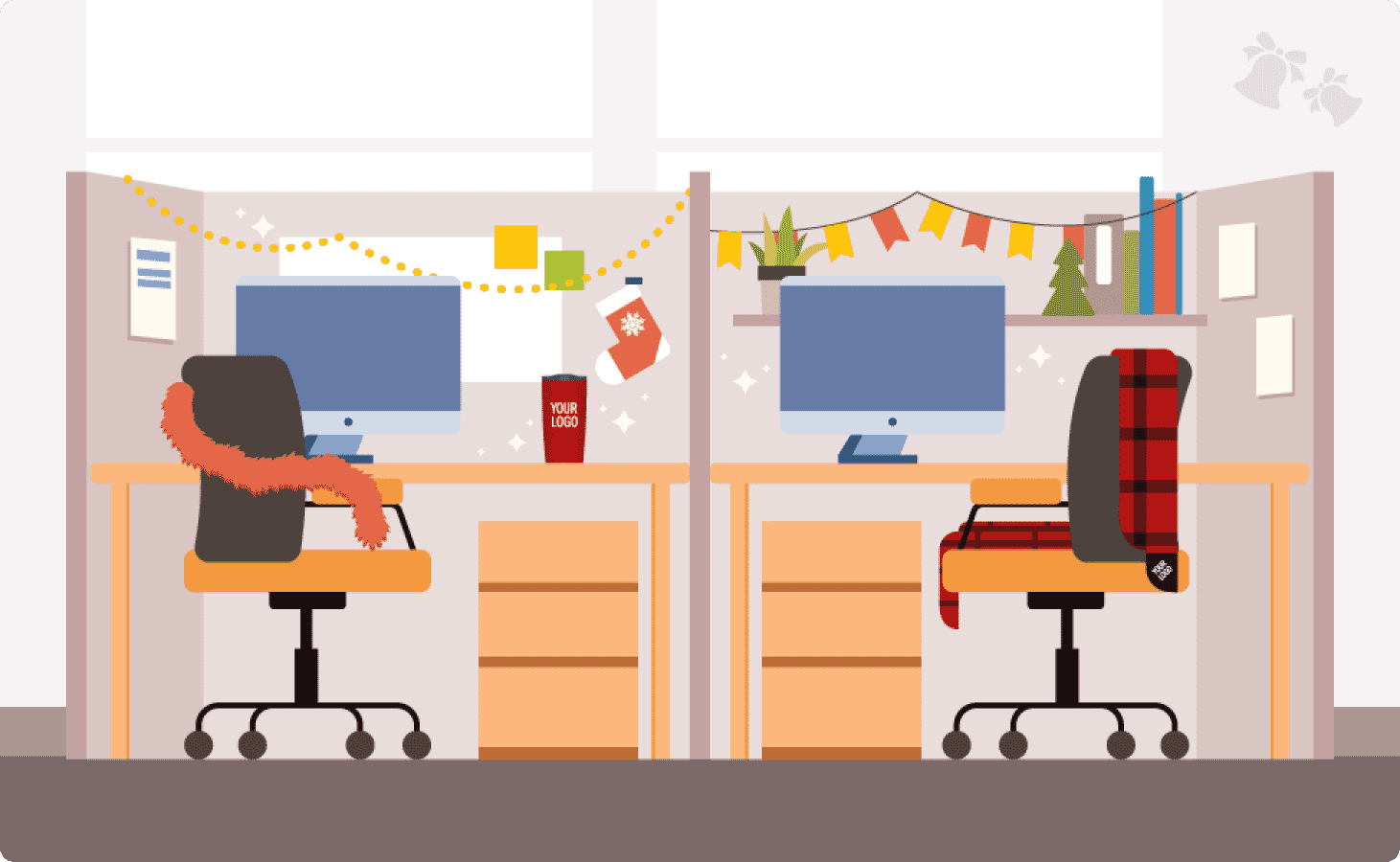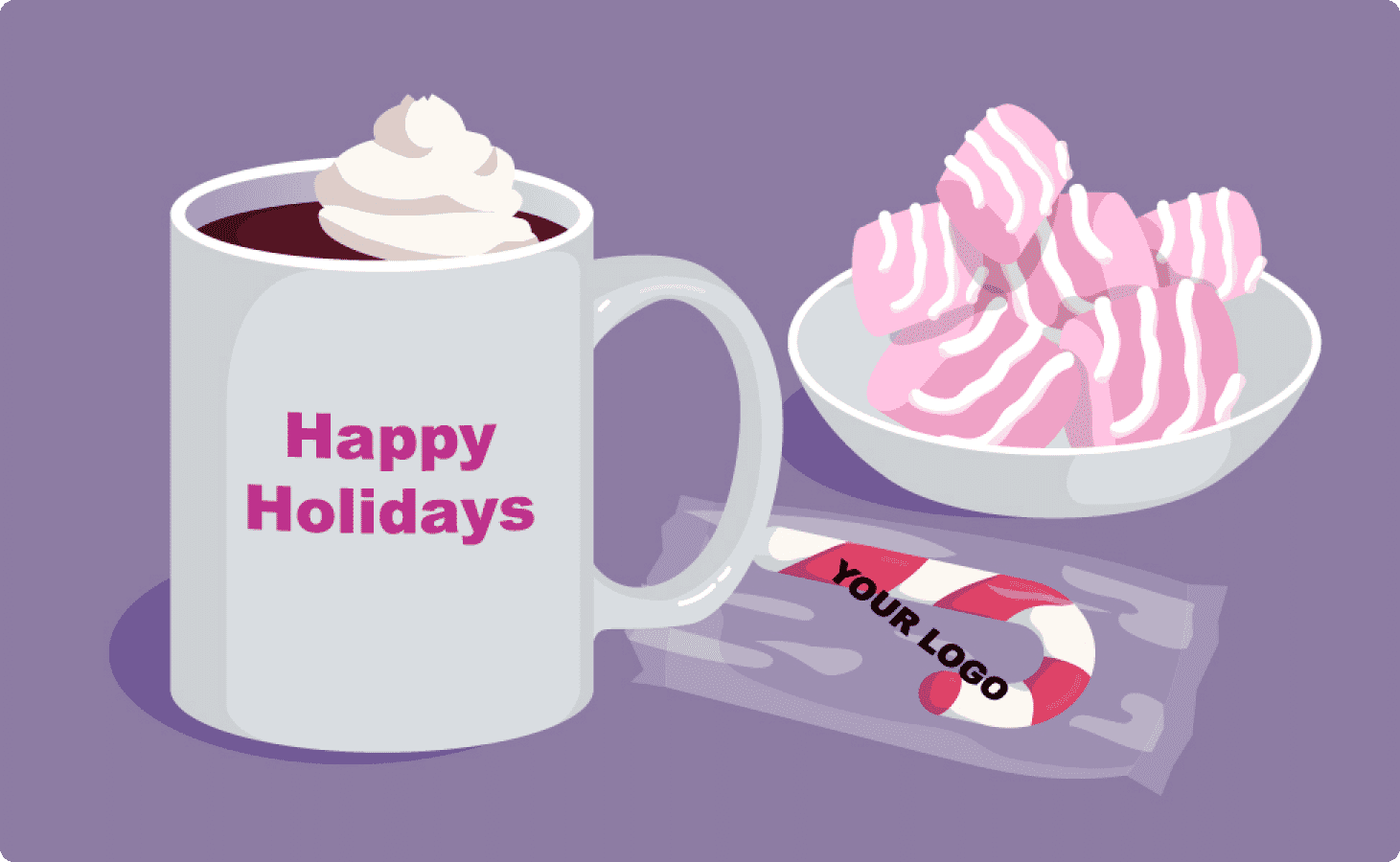 Hot Chocolate Bar
Break out the marshmallows, candy canes, cocoa powder and whipped cream. Things are about to get sweet around your office when you host a hot chocolate party this holiday season. Pro tip: Gift attendees custom mugs to enjoy the cocoa in. Go over the top with a spread of Christmas cookies for dunking. Hot cocoa day also pairs very well with a "wear your jammies to work" day!
Flannel Day
What better time of year to break out those stripes and buffalo plaid flannels than during the holidays? An encouraging way to create unity around the office, everyone will get a chance to show off their favorite flannel. They might also get a laugh out of an office full of lumberjacks. Breakroom pancake brunch anyone?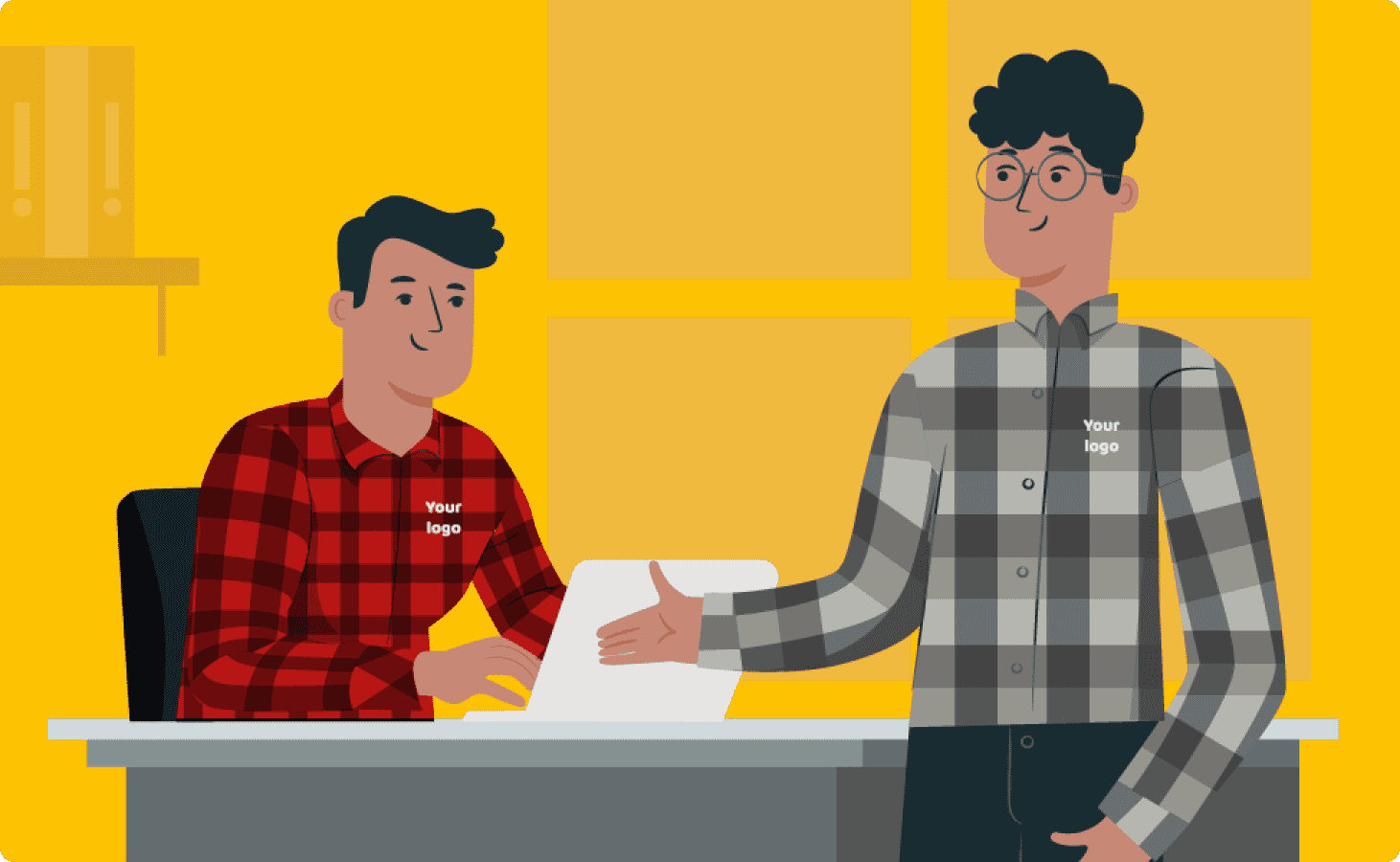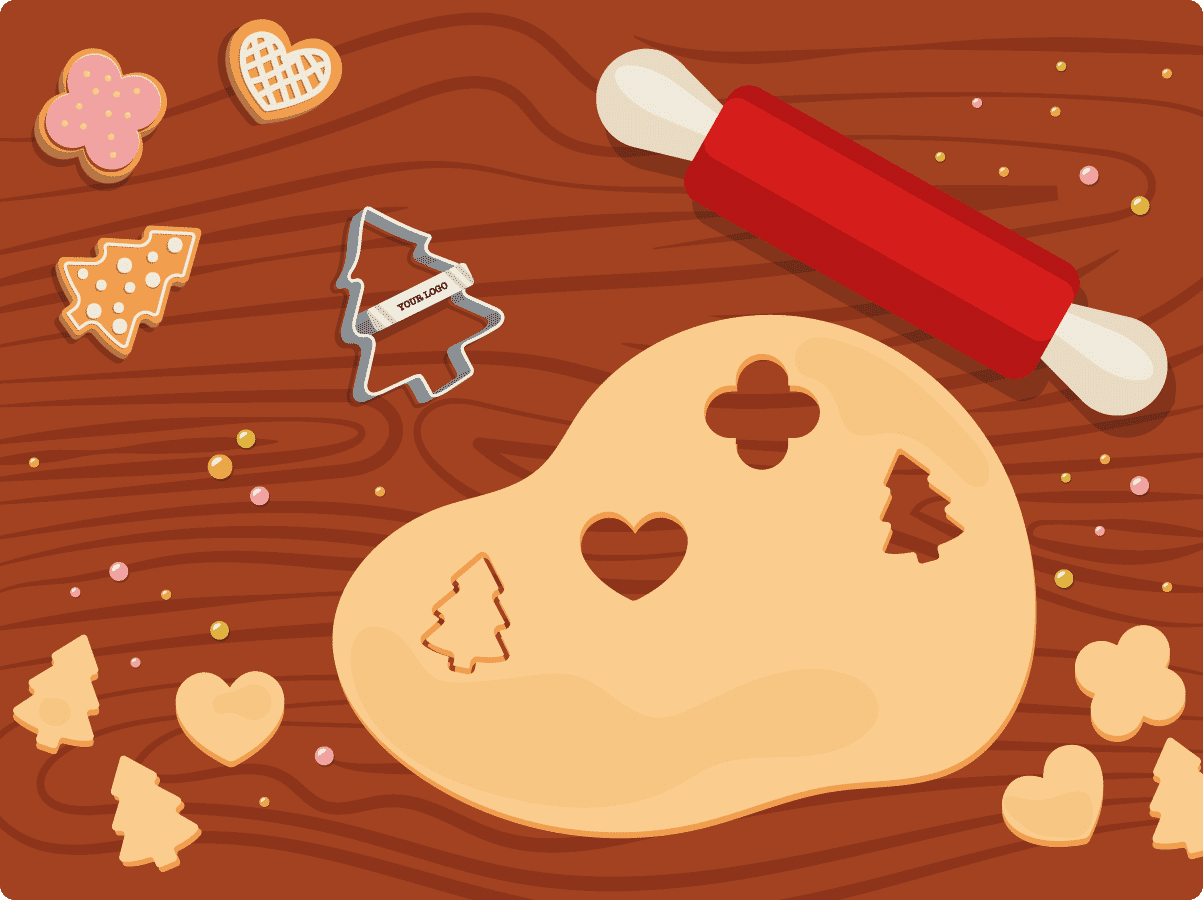 Decorate Cookies or Gingerbread Houses
Easily one of our favorite 12 days of Christmas ideas for work, you can keep the holiday celebrations rolling with cookie decorations and gingerbread house competitions. Give out corporate gifts as prizes to the best projects and post pictures of them on social media to show off company culture. Stick to the baking theme with kitchen accessories like cutting boards or cookie cutters.
Give Back to the Community
The holidays are a time of joy for many people, but they can be a tough time for those in need. Select a local charity or national organization that's meaningful to your company and get employees involved. Whether it's collecting food for a local pantry or toys for kids in need, there are plenty of opportunities to give back to the community. Sometimes the only barrier to giving is time, focus, and convenience. Break down those barriers by making it easy for your staff to give.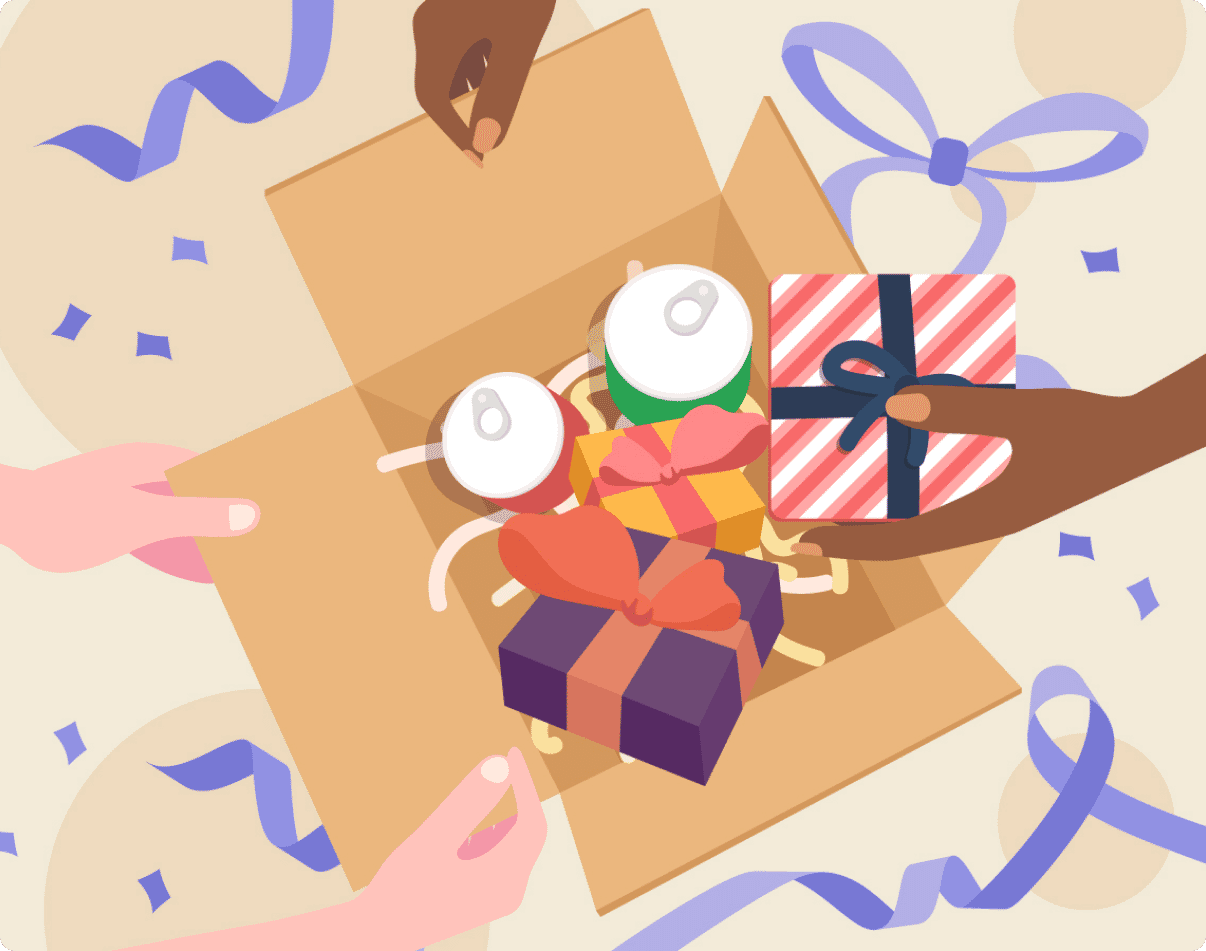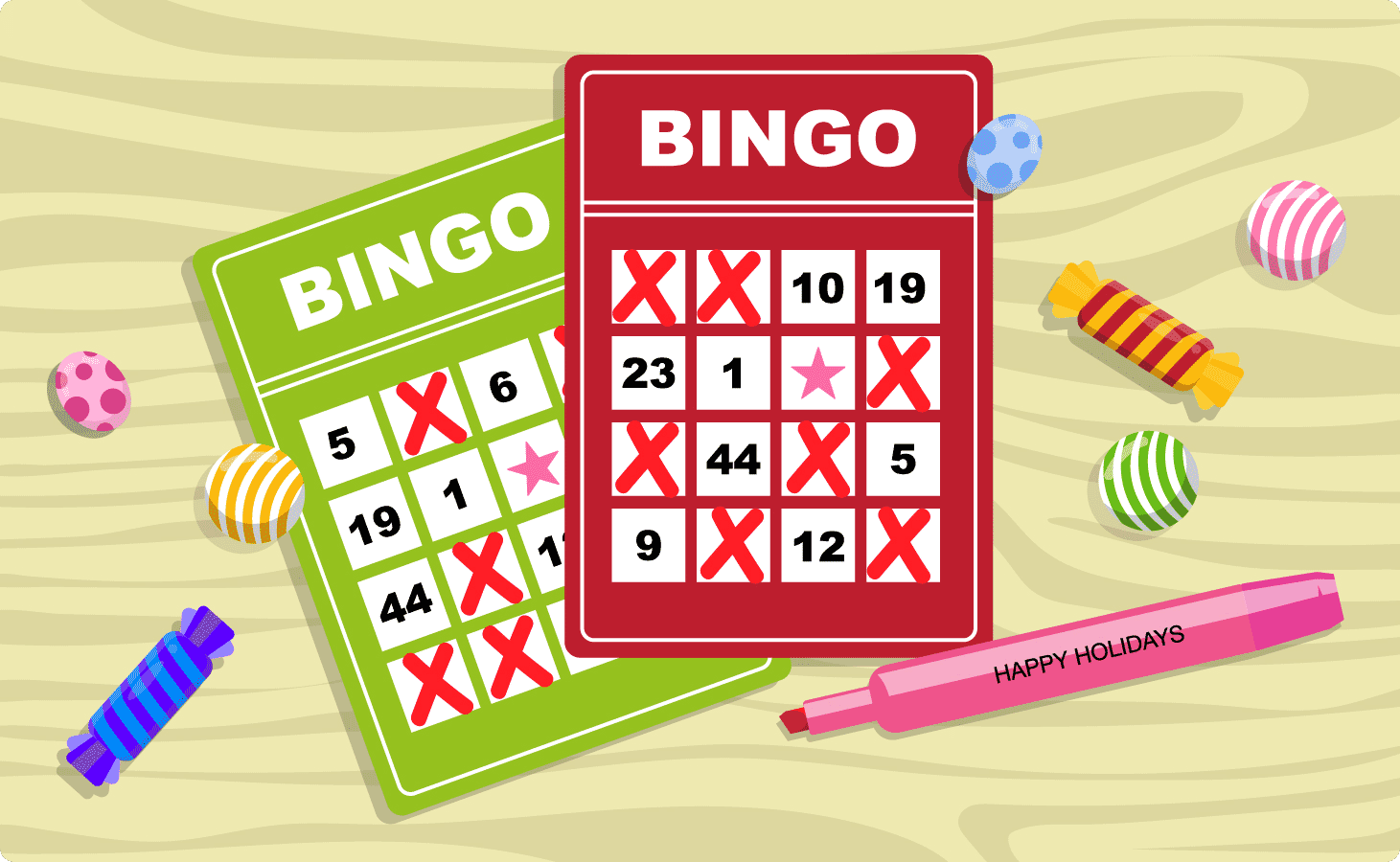 Holiday Bingo
Holiday bingo is an easy winner when you're thinking of ideas to celebrate 12 days of Christmas at work. Create your own bingo card or find plenty of free printable ones online. The squares can be fun ideas like "owns a pickle ornament" and "puts up the Christmas tree in November." This interactive activity is great for team bonding, as staff members get to learn fun details about one another. Add snacks and prizes like a wine tumbler or beanie to double down on the fun.
Christmas Sock Exchange
White Elephant's out; Christmas sock exchanges are in. The general concept is that each person draws a name and brings in a new pair of socks filled with holiday goodies for the person whose name they drew. In return, they receive a pair from whoever drew their name. You can set a price limit at $5 or $10 to ensure everyone gets something in the same ballpark. Of course, you can always tweak the rules as you see fit.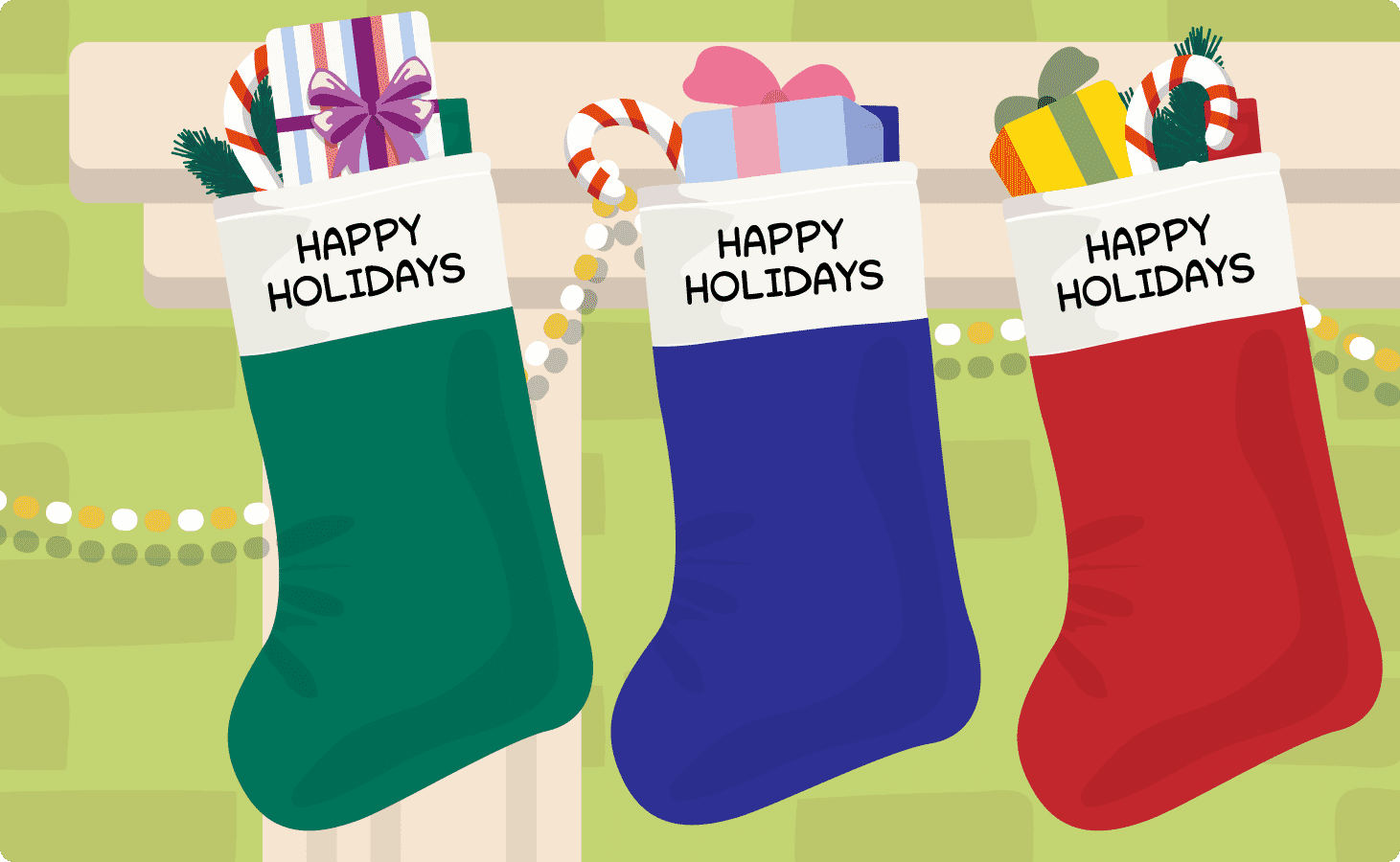 Holiday Photo Booth
Break out the reindeer antlers and Santa hats for some entertaining employee photos. This is an easy one to DIY at the office. Simply set up a background with lights, garland, and snowflake cutouts. Then, all you need is a camera or a smartphone with a timer. You can even have Santa make an appearance and invite people's kiddos in for pictures after work. Here are a few photo booth prop ideas to get you started: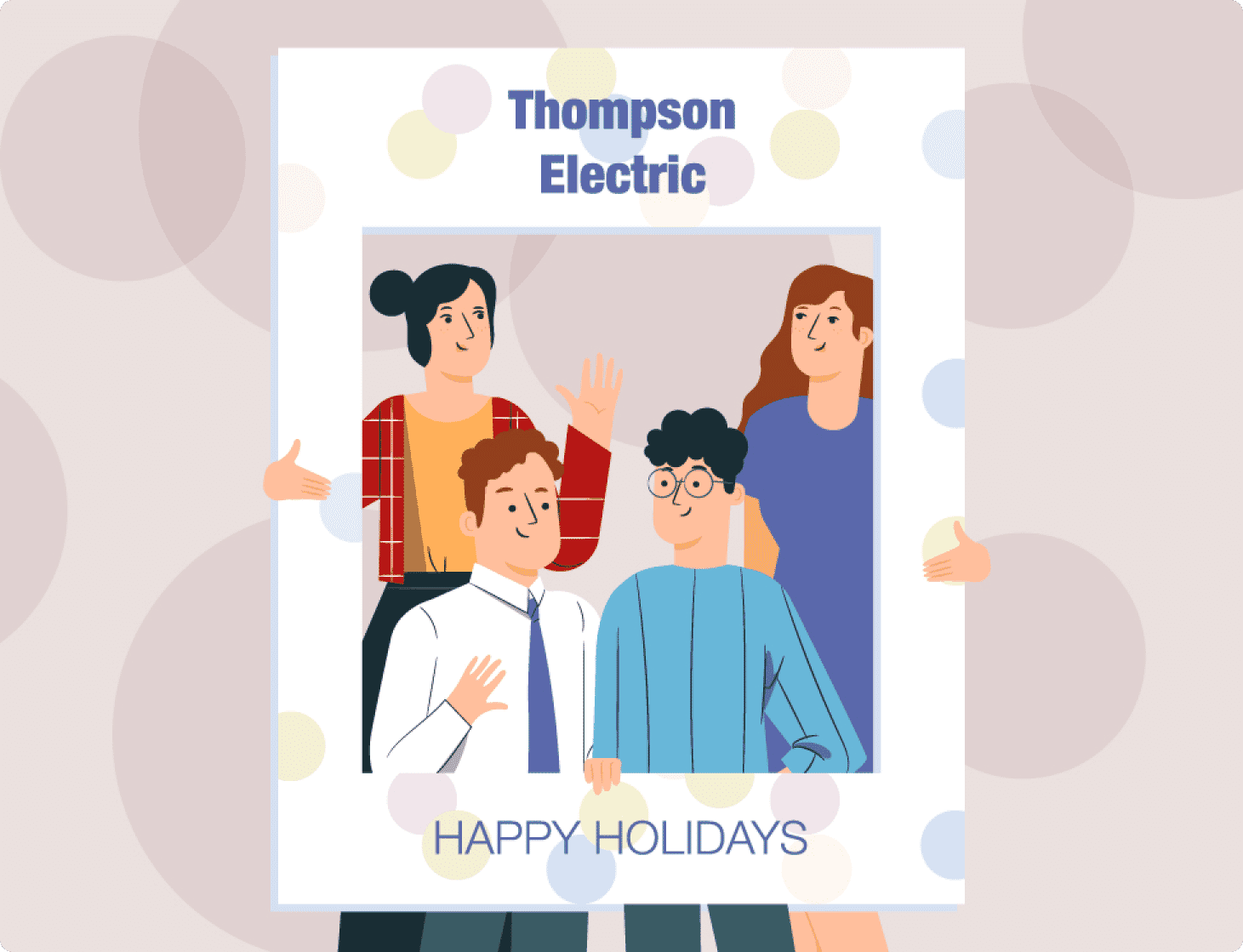 Christmas Minute to Win It
The time's ticking when you come up with exhilarating challenges where every second counts. Employees will be rushing to come in first place. An example would be a Cookie Face challenge where they place a cookie on their forehead and try to eat it without using their hands. Another fun idea is the Snowball Shake where you fill an empty tissue box with jingle bells and tape or velcro the box to someone's backside – they have to shake all the bells out of the box before the time runs out.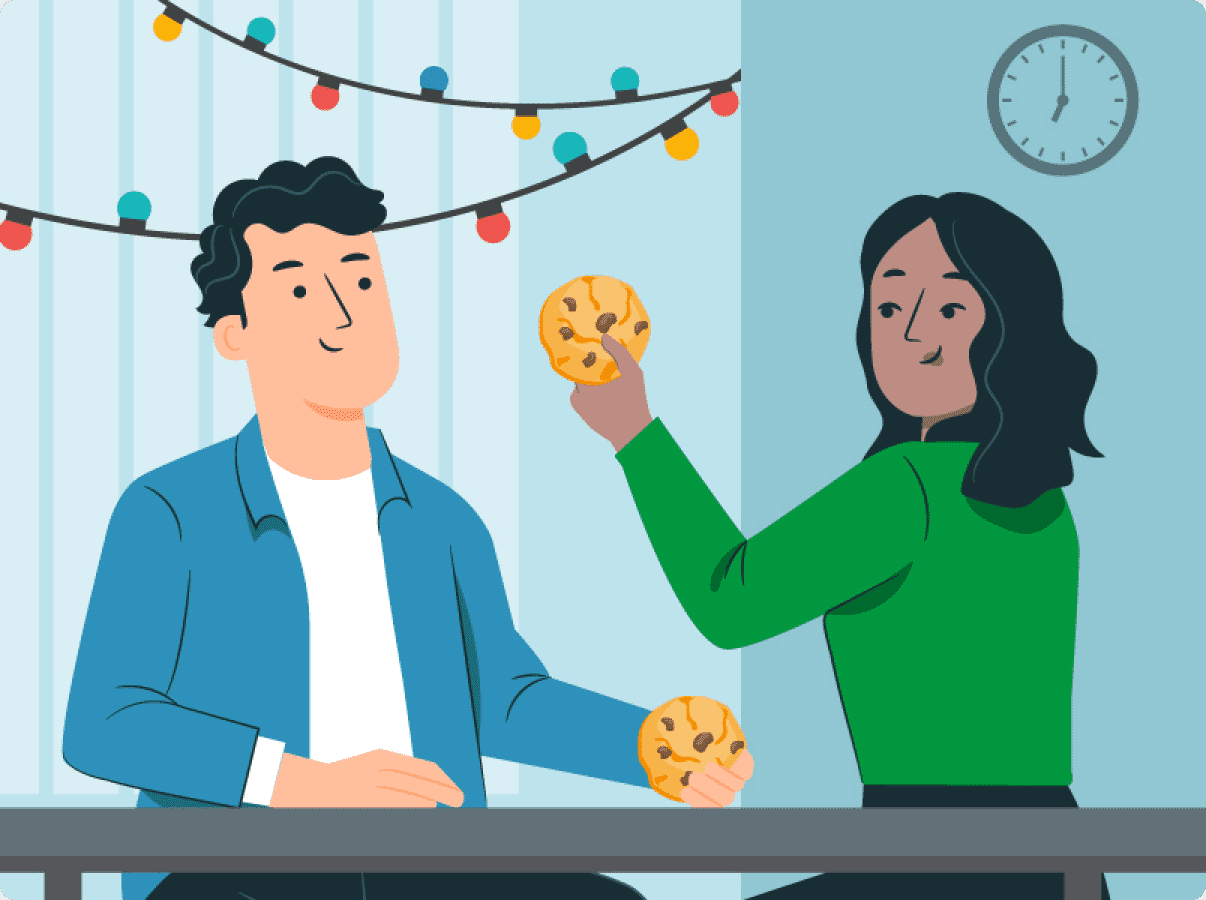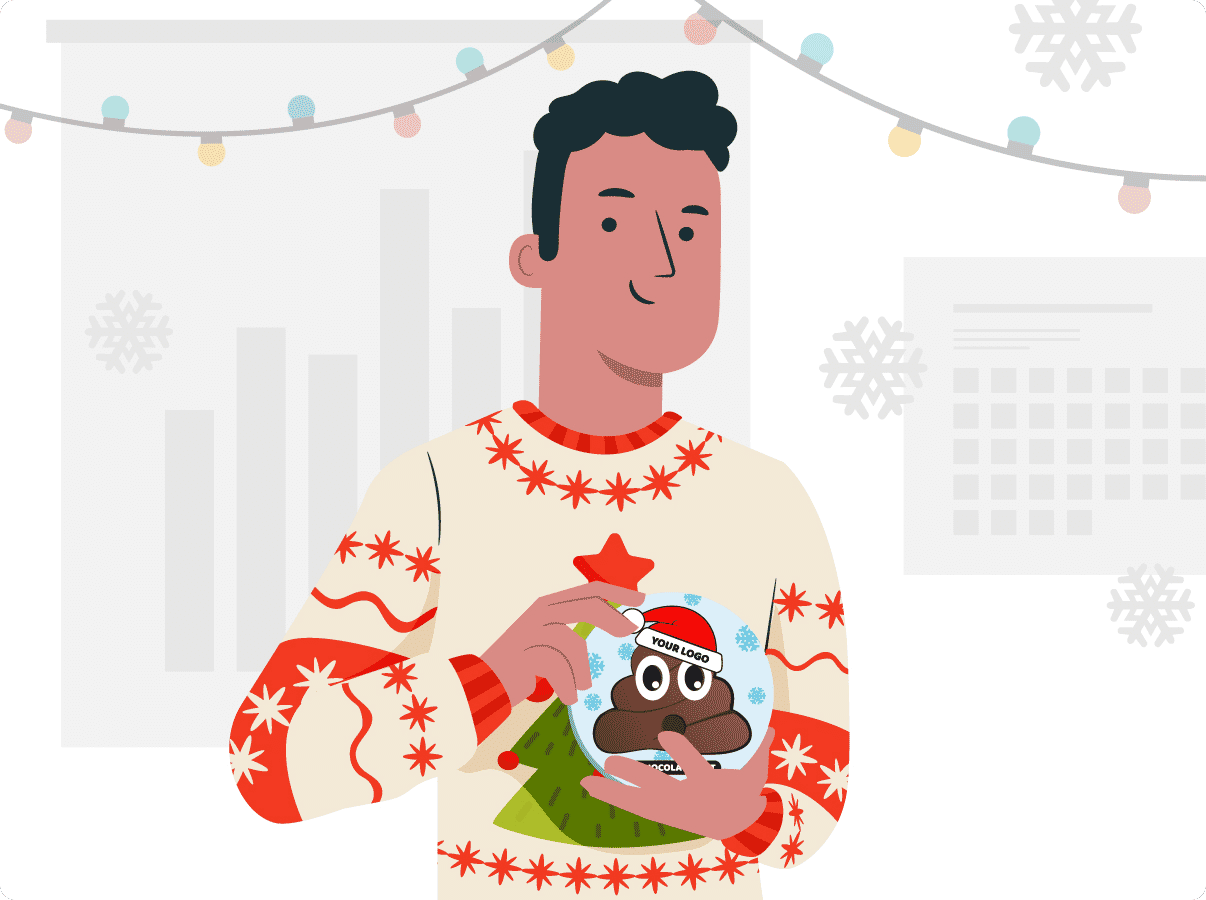 Ugly Sweater Day
Ugly sweater day is easily one of the top 12 days of Christmas work ideas, and you can use it to create a memorable experience for your staff. Make it into a contest where everyone votes on the ugliest sweater. Give the winner credits to spend on more fashionable apparel at your company store. To go with the not so pretty spirit of the day, give everyone who participated a Santa Poop Emoji Chocolate Mint Tin.
Stocking Stuffer Station
Give employees a stocking and let them fill it up with 3-5 goodies from a stocking stuffer station. You can choose from a range of holiday gifts at any budget to ensure you get the best items at the right price. Some of the best 12 days of Christmas gifts for employees include: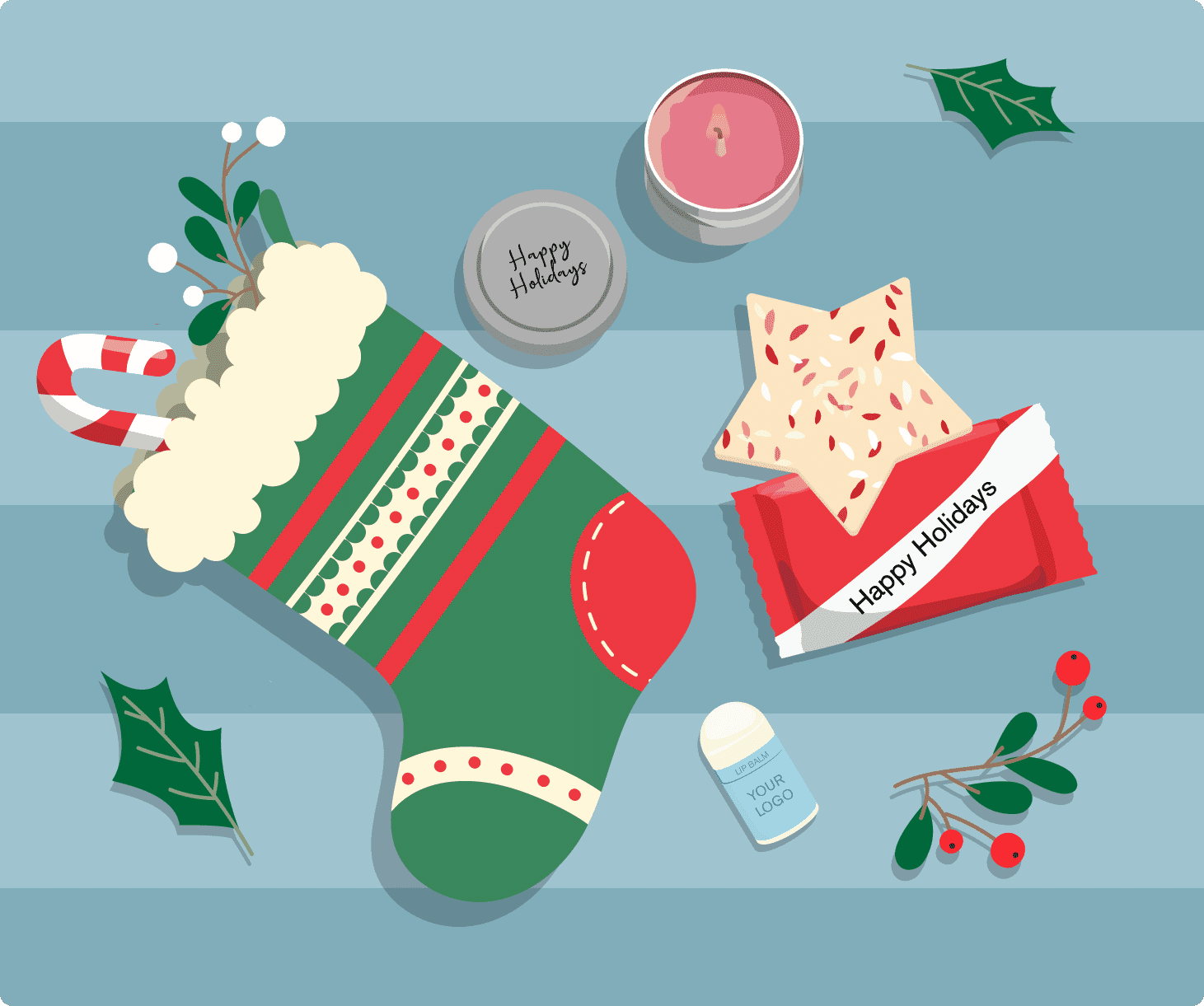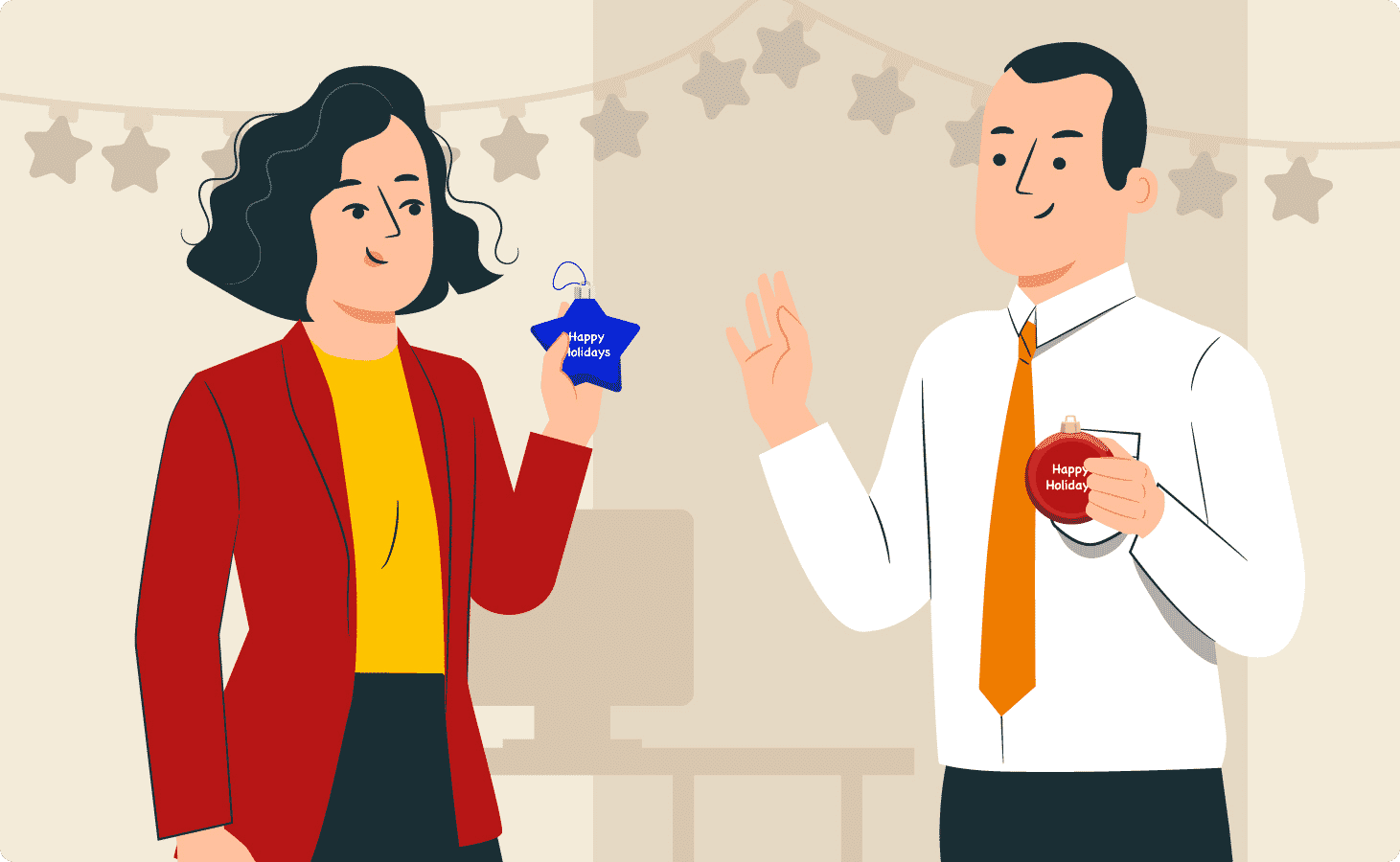 Ornament Exchange
You can't complete your 12 days of Christmas office ideas without an ornament exchange. There are plenty of ways to do the exchange too. You can have everyone bring in an unwrapped ornament and place it on a tree then take turns selecting them. Another way is to bring them in wrapped and to handle it like a white elephant gift exchange that has the entertaining "stealing" aspect.
There are a ton of ways to get your 12 days of Christmas staff morale booster started. Employees will thank you for getting everyone involved in a team-building experience, and it will reflect as they go into the new year rejuvenated. Start planning your holiday employee appreciation strategy now to ensure you're ready to get merry when the time arrives.