Best Holiday Gift Ideas for Employees by Budget
published: November 19, 2019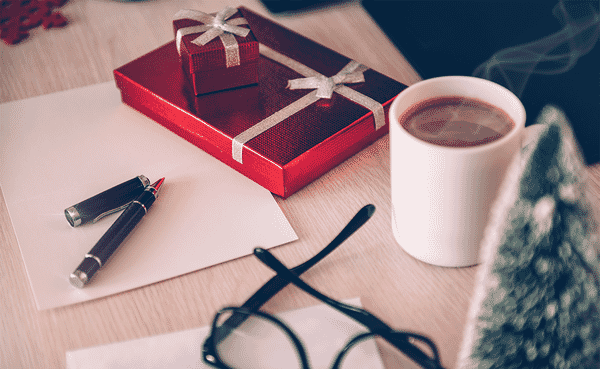 The 2019 holiday gift season is approaching again, and whether your office recognizes Christmas, Hanukkah, Kwanzah, or simply celebrates the spirit of giving, we've got a range of great holiday-themed gifts for employees and staff that are sure to make them feel recognized and appreciated. From our selection of inexpensive, yet thoughtful gifts, to items in line with bigger budgets, Crestline has something for every employee on your list.
Under $5
Looking for low-cost Xmas and other holiday appreciation gifts and giveaways for employees that don't feel cheap? Check out these four great options, all for under five bucks! Personalize a holiday ornament, mug, pen, or warm winter beanie with your logo to remind them of your appreciation this year.
Great for: Company parties, office staff, teachers, and administrative professionals
Under $10
We've got plenty of employee appreciation gift ideas that won't break the bank, coming in at under ten dollars. From customized PopSocket™ phone grips, to a conveniently-sized travel tumbler, to writing sets and journals, we've got lots of desireable gift items to choose from.
Great for: Teachers, nurses, and office personnel
Under $15
For budgets up to fifteen dollars, we offer a variety of branded drinkware, tote bags, and gift sets. Stainless steel drinkware is as popular as ever this year, making it a great choice to say thank you to your staff. Help employees cut down on coffee shop runs this winter with one of our Himalayan tumblers which will keep drinks hot or cold all day. Don't forget to include a stainless steel straw in order to reduce reliance on plastic straws and waste in your workplace.
Great for: Teachers and employees across all industries
Under $20
Just because a gift looks high end doesn't mean it has to have the price tag to go along with it. With a budget of up to twenty dollars, you have many giving tasteful gift options available to you, that look expensive, but are still very affordable! Browse our selection of food gifts, tech accessories, and much more, all in the under 20 dollar category.
Great for: Office administrators, managers, and more
Under $25
Customized office and tech items can be both useful and decorative gifts to give out to employees and are sure to impress your recipients. With budgets up to 25 dollars, you will discover we have thoughtful gift sets, higher-end tech accessories, and other items to brighten any employee's holiday season.
Great for: Employees of larger companies and those with slightly higher holiday giving budgets
See also:
Our 2019 Holiday Gift Guide
Best Holiday Gifts Ideas for Clients by Budget