6 Inspiring Volunteer Appreciation Week
Gifts, Ideas & Activities
published: March 9, 2020 | updated: April 22, 2022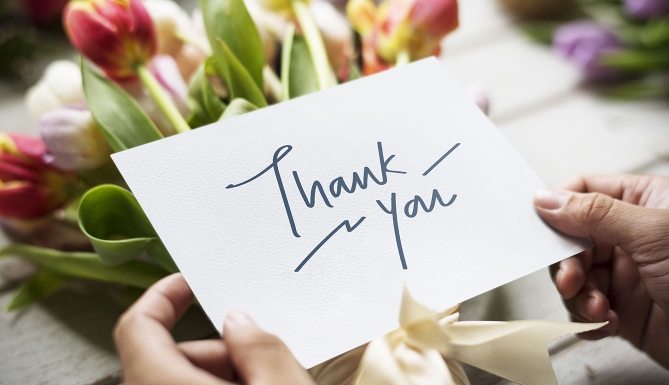 When is Volunteer Appreciation Week?
National Volunteer Week, also referred to as Volunteer Appreciation Week, was first created in 1974 to promote and inspire volunteer projects and volunteerism around the country. Volunteer Appreciation Week occurs annually in the third week of April. Volunteer Week has expanded to become National Volunteer Month, a month-long celebration that takes place every April. Additionally, there is a special day designated each April as well- Volunteer Recognition Day, also called Volunteer Appreciation Day, which typically takes place during the middle of Volunteer Appreciation Week. Even if you aren't able to celebrate in person, doesn't mean you have to skip this year's celebration.
Who Should Celebrate National Volunteer Week?
Nonprofit organizations
Schools
Hospitals
Animal Shelters
Churches
Any group looking to thank volunteers and inspire new ones to take action!
Now that we've established that April is the perfect time to recognize the valuable contributions that volunteers make throughout the year, thank your team for all that they do with one or more of the volunteer appreciation activities and gift ideas listed below.
Volunteer Appreciation Ideas
Although your celebrations may look different from previous years, any of the ideas on the below list can be turned into a virtual event. Ahead of the virtual celebration, send participants easy to mail swag or a recognition gift just as they would have received at the in-person event. You can even send them a gift card to a local restaurant so everyone can enjoy a meal together virtually. If you are planning a socially distanced celebration, stock up on branded PPE.
Thanking volunteers isn't limited to April. International Volunteer Day, recognized by the United Nations, takes place in December and Random Acts of Kindness Week is celebrated during the week of February 17th each year.
You may also be interested in: