How to Help:
7 National Diabetes Awareness Month 2023 Ideas
published: October 28, 2019 | updated: June 15, 2023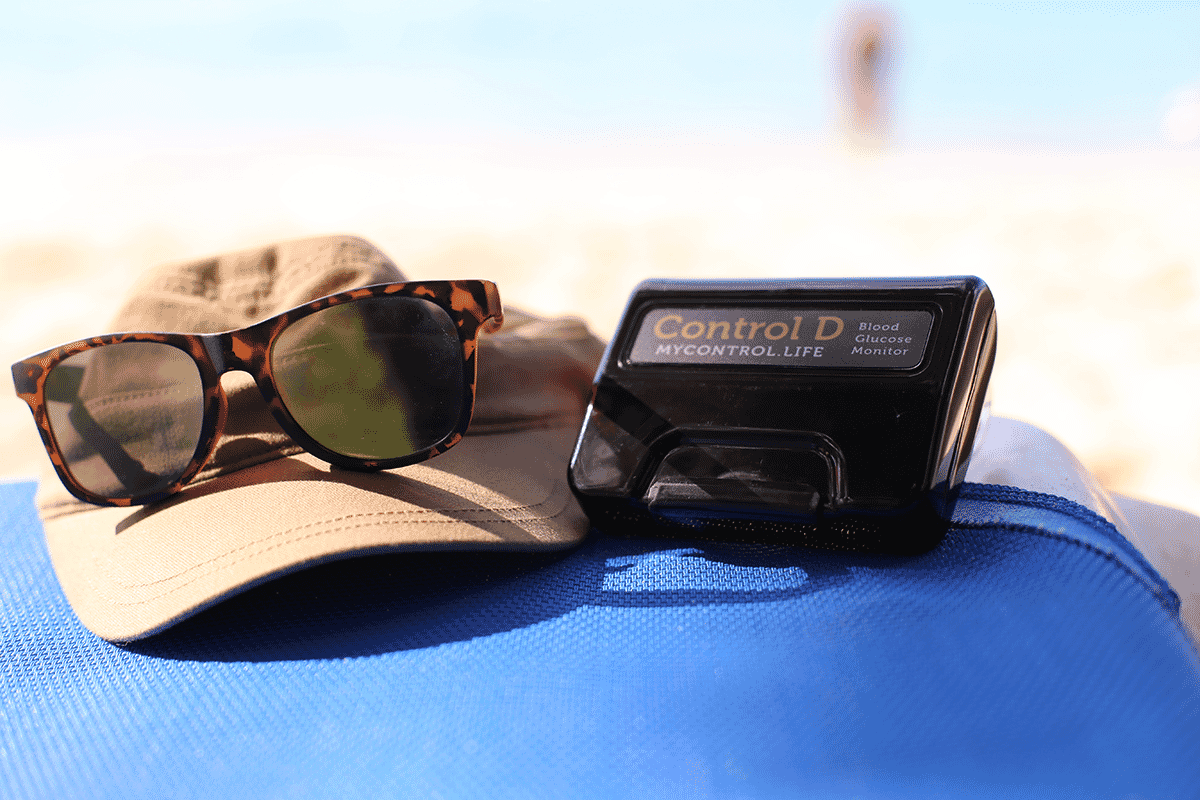 Wondering what awareness events are slated for November? Every year, people and organizations across the country come together to celebrate National Diabetes Awareness Month all November long. Many also participate in World Diabetes Day (WDD), which falls on November 14th and is recognized around the globe.
While you might already know what diabetes is, what you might not realize is that these events can provide you with an ideal opportunity to raise awareness while also growing your brand. Read on to get inspired by seven unique ideas you can use for National Diabetes Awareness Month.
What Is Diabetes Awareness Month?
Diabetes Awareness Month, along with World Diabetes Day, are large-scale events designed to bring awareness to the important issue of diabetes. According to the American Diabetes Association (ADA), 37.3 million Americans (or 11.3 percent of the population) had Type 1 or Type 2 diabetes in 2019. It's estimated that nearly 1.9 million Americans currently have Type 1 diabetes.
Given the seriousness of diabetes and its growing prevalence, it's easy to see why National Diabetes Awareness Month and World Diabetes Day are vital for raising awareness.
In America, Diabetes Awareness Month dates all the way back to the early 1980s when it was designated by President Ronald Reagan for the first time. Both National Diabetes Awareness Month and World Diabetes Day are represented by a number of colors and symbols. The official symbol of World Diabetes Day is a blue circle, as designed by the International Diabetes Federation.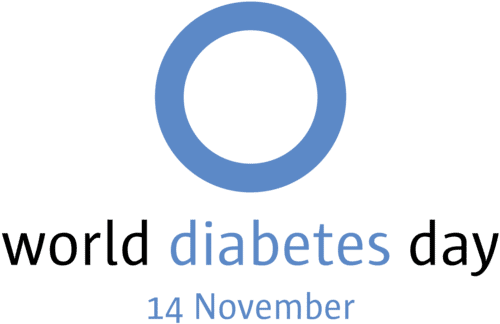 Image credit: WorldDiabetesDay.org, "World Diabetes Day Logo"
There is no official symbol for National Diabetes Awareness Month, though many have adopted the use of a blue or blue and grey ribbon. In general, blue is the accepted color of diabetes and diabetes awareness. To help your recipients learn the facts about diabetes, pass out a diabetes brochure at the beginning of November (it's also available in Spanish!).
Who Can Help?
There are many types of organizations and programs that typically get involved in raising awareness for diabetes and supporting diabetes patients. These can include:
| | | | |
| --- | --- | --- | --- |
| Medical practices and hospitals | Human resources (HR) departments | Corporate wellness programs | Schools and universities |
| Drugstores | Charity and civic groups | Religious groups | Advocacy groups |
If your organization doesn't fit into any of the above categories, though, that doesn't mean you can't participate in National Diabetes Awareness Month and help make a difference with fun activities for diabetes awareness.
Any company or organization that wants to do good, raise awareness about an important cause and support its community can take the month of November to bring attention to diabetes and be an advocate for health.
How Can Your Organization Spread Awareness and Support the Cause?
From hosting and participating in community events to creating custom diabetes promotional products and promoting healthy habits, there are plenty of things your organization can do to get involved.
Here are seven ideas you can use to celebrate National Diabetes Awareness Month, make a difference, and gain exposure.
1. Fun Runs, Walks and Bike Races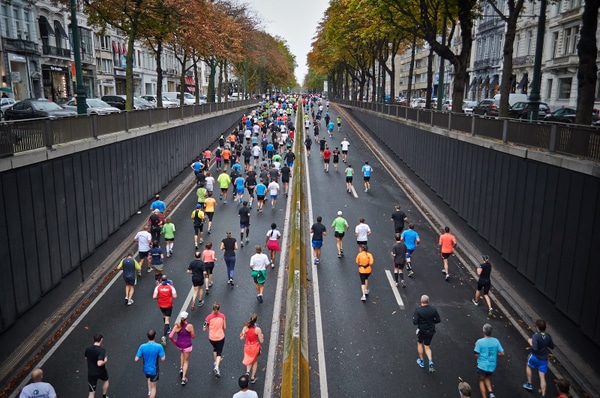 A fun run, walk, or bike race is a fantastic way to raise diabetes awareness. This is true whether you're hosting one within your own organization or participating in a public event. Some diabetes awareness events, like the Tour de Cure bike ride and Step Out Walk, are already well-established and take place in cities across the country. If one of these events is taking place near you, you can use the opportunity to start a team, sponsor a team or pass out branded giveaways to participants.
If there are no events near you, no worries: the ADA makes it easy to start your own fundraiser in your location. To get event participants excited about the cause, show your support and spread the word about your organization, you can create any number of customized diabetes promotional items and merchandise.
Shirts like the Gildan® Dryblend™ Classic Fit Adult T-Shirt are perfect for such activities. Crafted from moisture wicking jersey knit fabric, this shirt can keep event participants cool and dry: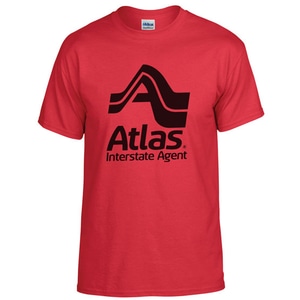 Runners, walkers and bikers are also sure to appreciate a stylish water bottle they can use to stay hydrated not only on the day of the event but for months or years afterward. With its leak-resistant design and BPA-free materials, you can't go wrong with the 20 oz Bike and Sport Bottle: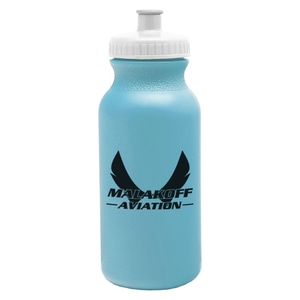 To give participants an all-in-one package that includes everything they need for diabetes awareness month activities, choose a set like the color-coordinated Triple Play kit: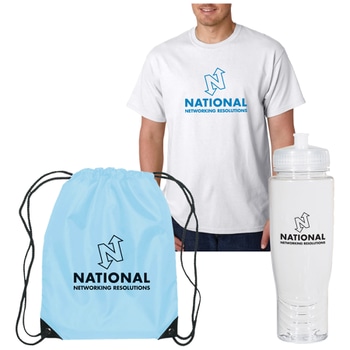 2. Encourage Healthy Eating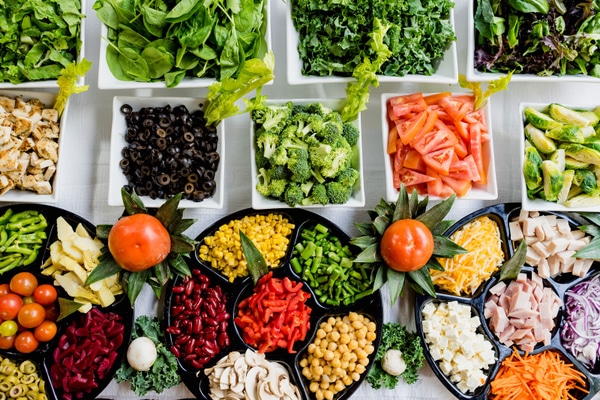 A healthy diet can be used to better manage both Type 1 and Type 2 diabetes. When combined with other healthy habits, a nutritious diet can even help to prevent or even reverse Type 2 diabetes. Knowing that, it's easy to see why one of the best ways to participate in National Diabetes Awareness Month is by encouraging healthy eating habits within your own organization.
You can do this by:
Providing Healthier Meal Options


Here at Crestline, we have an on-site farmers market with fresh seasonal produce.

Using Portion Plates


Even with healthy food, oversized portions can lead to excess calorie consumption and weight gain. To remedy this, keep everyone in your organization on track with a custom portion plate.

Stock the Break Room with Healthy Snacks


Instead of feeding candy, chips and sugary drinks to the people in your organization, fill your break room with free healthy snacks like nuts, dried fruit and sparkling water. The trail mix Sweetz Pouch is a great option that the members of your organization will love.

Offer Healthy Lunch Delivery


If someone doesn't want to eat any of the options provided by your organization, their only remaining choice shouldn't be a pizza joint or fast food restaurant. Instead, ensure that they have access to lunch delivery from healthy local restaurants.
To celebrate National Diabetes Awareness Month, you can also go the extra mile by providing the people in your organization with promotional products that make it easier to eat a healthy diet.
For example, the Collapsible Lunch Box includes an attached spoon and fork, so packing a nutritious lunch from home is a breeze: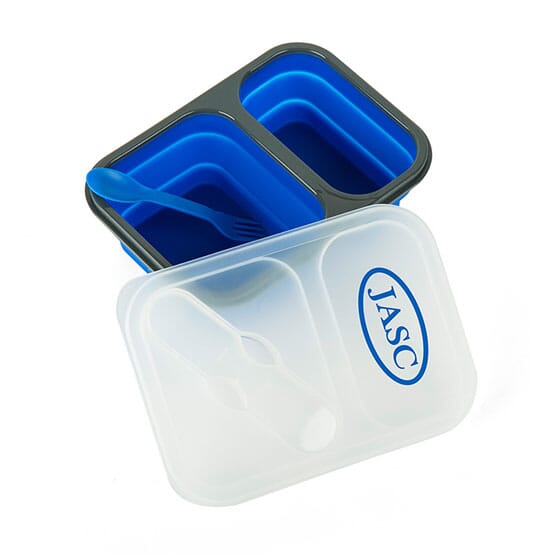 3. Encourage Exercise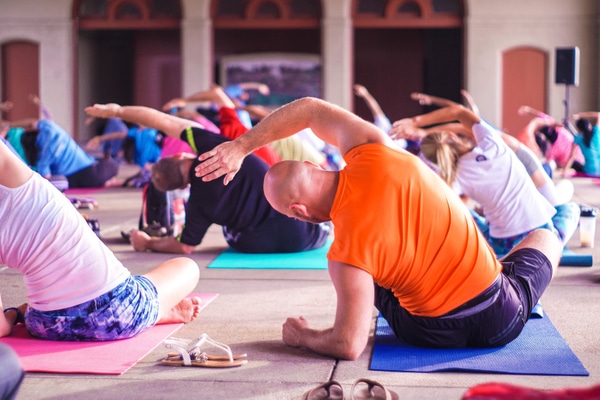 Just like healthy eating, regular exercise can help to manage Type 1 diabetes, as well as to prevent, manage and possibly reverse Type 2 diabetes. By encouraging exercise within your organization and community, you can show your employees and community members that you care while helping to raise awareness about serious conditions like diabetes.
At Crestline, we do a lot to ensure that our employees can stay active, healthy and fit. Our team members have access to a fitness center and on-site activities like disc golf and basketball.
By implementing similar programs, you can do your part to keep your organization in shape. You don't need to have an on-site gym, either: it can be as simple as providing a space for stretching and yoga, or organizing a weekly run. The right promotional diabetes swag can give your organization and community members the tools they need to stay fit, too.
One of our top choices is the Healthy Moves Pedometer. Available in a selection of bold colors, this pedometer features a large LCD screen and a handy clip:
To accompany your custom pedometers, why not also give your recipients a tool that lets them workout whenever and wherever they want? The Fit-N-Fun Jump Rope is lightweight, ultra-portable and can be used at work, home, the gym, or anywhere in between: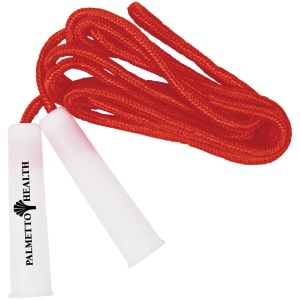 4. Offer On-Site Screenings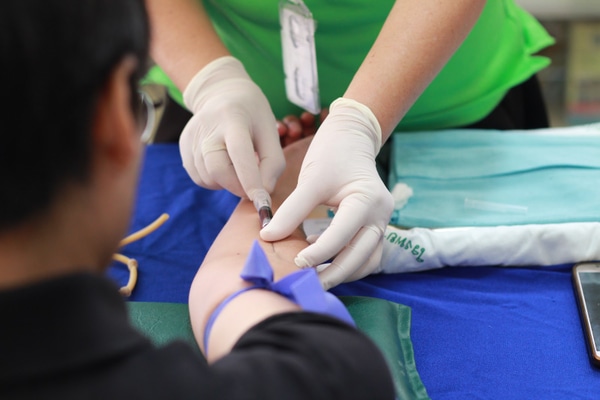 The ADA recommends that all adults aged 45 or older get a diabetes screening every three years. However, diabetes screenings can benefit people of all ages, especially since Type 1 diabetes typically develops before the age of 40.
To help your organization and community stay healthy and find out if they have diabetes or are at risk for developing it, consider providing on-site diabetes screenings during National Diabetes Awareness Month.
At diabetes screenings, healthcare professionals such as nurses or doctors will use one of four blood tests to measure blood glucose levels. If you're unable to provide on-site screenings, you can still help. Since many major pharmacy chains like CVS and Walgreens offer low-cost screenings, you can raise diabetes awareness by offering an incentive for people to get tested. For instance, you could offer gift cards to those who provide proof of screening. Don't forget to include a custom gift card holder!
5. Custom Diabetes Awareness T-Shirts
What better way to show your support for diabetes awareness than with custom diabetes awareness t-shirts? From activities like fun runs and walks to fundraising events like bake sales or fairs, your recipients can wear their t-shirts anywhere.
By creating diabetes awareness shirts, you can raise awareness for diabetes while simultaneously spreading the word about your organization. Diabetes awareness t-shirts don't have to be reserved for special events, either. Shirts with humorous sayings can make National Diabetes Awareness Month fun for your recipients. Sayings like this one can be worn by both people who have diabetes and people who don't:
I'm Sorry for What I Said When My Blood Sugar was Low
Type One Rock Star
I Run on Coffee and Insulin
Type One-derful
To create your own diabetes awareness t-shirts, check out our wide selection of custom shirts. We love the soft feel and high-quality construction of the Hanes® ComfortSoft® T-Shirt: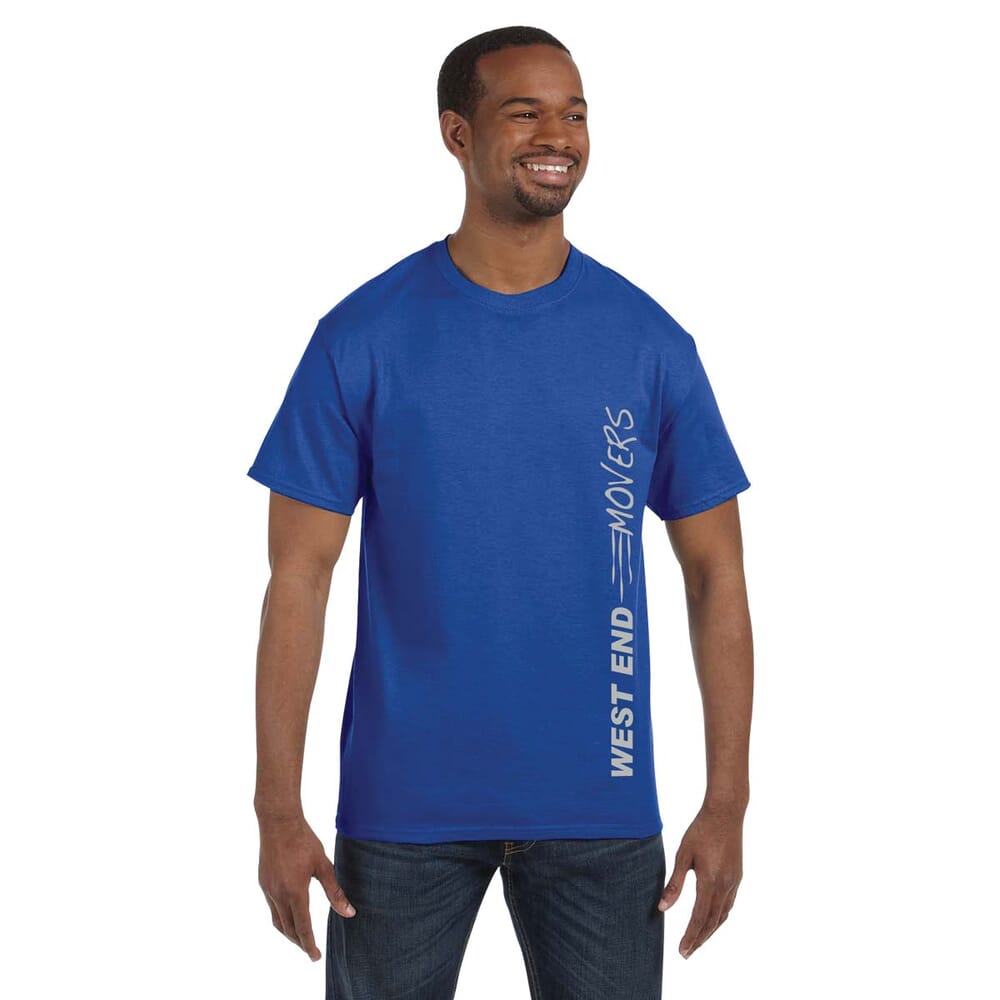 Not sure which t-shirt to go with? Check out our guide to choosing the perfect promotional t-shirt.
6. Awareness Emails on World Diabetes Day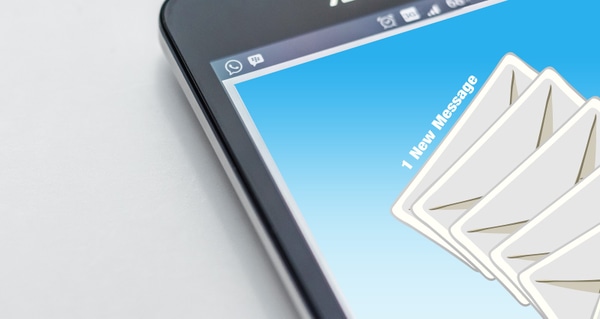 World Diabetes Day is the perfect day to send out awareness emails to the people on your email list.
In your emails, you can try including things like:
Tools such as the CDC's Prediabetes Risk Test.
A list of common diabetes symptoms.
A roundup of health-related apps such as MyFitnessPal and MyNetDiary.
A collection of delicious and healthy diabetes-friendly recipes (the Food Network has over 80 pages of recipes to help you get started).
Information about the complications and long-term risks that diabetes can cause.
Information about any upcoming diabetes awareness fundraisers and events that your organization is sponsoring or participating in.
The social stigma that people with diabetes face, and how to dispel it.
Also be sure to let your recipients know if you'll be giving away or selling diabetes awareness promotional products at upcoming events.
7. Customized Diabetes Awareness Giveaways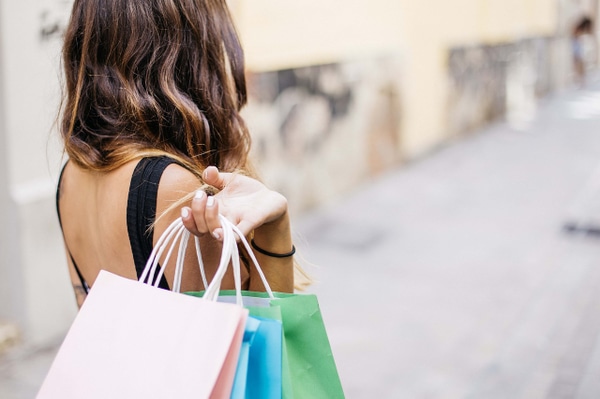 For this National Diabetes Awareness Month, don't sit on the sidelines. Raise awareness, help your community become healthier and spread the word about your brand with awesome promotional products your recipients will love.
More Ways to Use Promotional Products for Good
The positive power of promotional products doesn't stop with diabetes awareness. Read these other articles to discover how you can use custom items to support worthy causes:
For a list of monthly events and charitable causes you can support with promotional products, also be sure to take a look at our promotional events calendar.