9 Unique Dental Office Giveaways
updated: June 14, 2023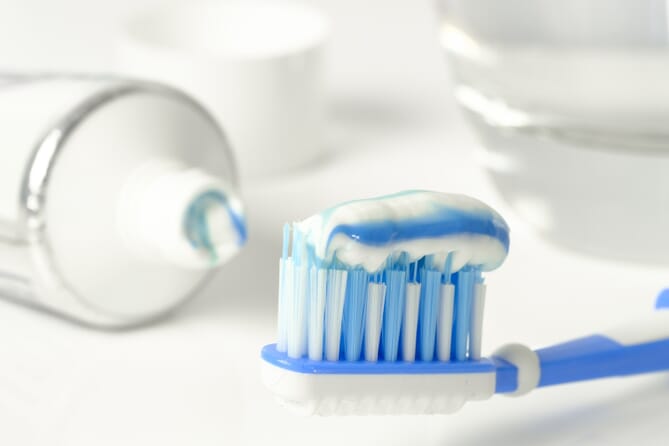 Dental promotional products are a wise investment for dental offices of all sizes. After all, things like dental goodie bags are inexpensive to provide, but can make a major impact on brand recognition.
One study from the Promotional Products Association International (PPAI) found nine in 10 customers remember the brand from the promotional product they've received.
That means if you gave dental promotional products to all of your patients, 90 percent of them could remember your dental office and make their next appointment with you.
As an added bonus, these promo products can be highly useful. According to the Advertising Specialty Institute's (ASI's) 2019 Global Ad Impressions Study, 48 percent of customers keep promotional products based on their utility.
So your patients will likely use the products you offer, like toothbrushes, which translates into your practice being top of mind, every time.
So, how can your dental office create promotional products that will keep your patients coming back? Read on to discover nine unique (and affordable) promotional dental giveaway ideas you can use for your practice.
1. Plastic Goodie Bags
Chances are, we've all received a dental goodie bag at some point or another. Typically filled with an assortment of small dental items, these goodie bags are both fun and practical for patients of all ages.
What better way to take your dental office giveaways up a notch than with custom plastic goodie bags? We love the Plastic Bag with Fold-Over Die Cut Handles pictured below.
Measuring 15 by 19 inches, it's available in an assortment of classic colors and features reinforced die-cut handles.
You aren't limited to dental product samples, either: try throwing in some stickers and small toys that your younger patients will love.
Ahead, we'll look at some of the items you can fill your goodie bags with.
2. Toothbrushes
Branded toothbrushes are some of the most common dental giveaway items for a reason. They can be used by everyone, and they're inexpensive to boot.
Plus, if they become a staple in a person's morning and evening routine, they'll see your logo twice a day.
The Contour Adult Toothbrush pictured below is a foolproof choice for dental office giveaways. Equipped with soft bristles and an eye-catching color scheme, it's made in the U.S. and is ideal for everyday use.
(According to the ASI study mentioned earlier, 53 percent of customers have a favorable opinion of advertisers whose promotional products are made in the USA.)
For a more travel-friendly option that's perfect for giving away at trade shows, fairs or other large events, check out the pocket-sized Toothbrush Buddy.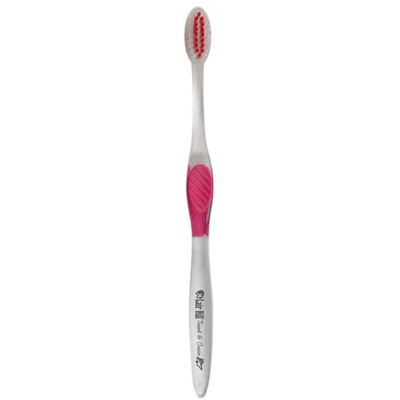 3. Floss
It's no secret that flossing is important. After all, the American Dental Association (ADA) advises flossing once per day to reduce the risk of gum disease and tooth decay.
Why not give your patients a helping hand while gaining brand exposure for your dental practice with promotional floss?
The Flosser Travel Case shown below makes it easy to floss anywhere, and your patients will carry your logo with them wherever they go.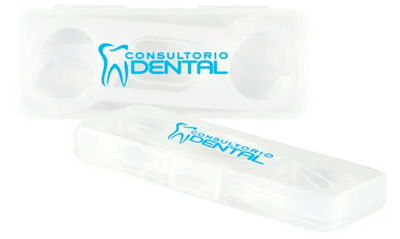 4. Brushing Timers
Brushing timers are a quick and convenient way to learn to brush for the proper amount of time. The ADA recommends brushing for at least two minutes twice per day, but two minutes can seem like a long time when you're standing over the sink.
With a timer like the Healthy Smile Toothbrush Timer shown below, you can help your patients meet and exceed that two-minute minimum while putting your custom design front and center.
Dental promotional products like these timers can be especially fun and useful for children, and can help young patients form good oral hygiene habits early on.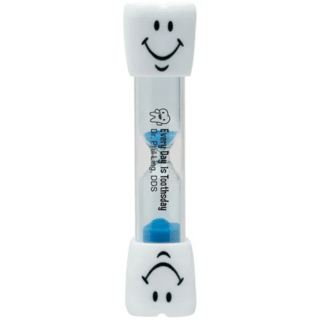 5. Water Bottles
Water isn't just good for quenching thirst. According to the ADA, it's also great for teeth. That's because it can strengthen teeth, clean the mouth and fight dry mouth, all without added calories or harmful sugar.
Help your patients hydrate while showcasing your dental office logo with customized water bottles like the 17 oz. See-Through Tritan™ Glass-Lined Water Bottle pictured below.
For more information on how to pick out the perfect customized water bottles for your dental office giveaways, check out our water bottle buying guide.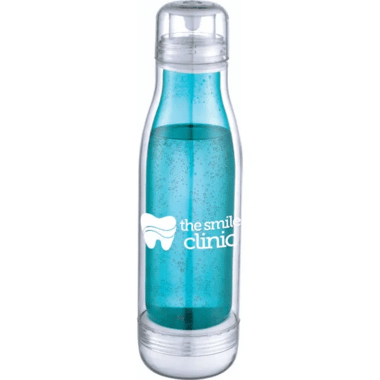 6. Sunglasses
In a dental setting, sunglasses are more than just a stylish summer accessory — they can also help protect patients' eyes from splashes, sprays and bright lights.
In fact, the Centers for Disease Control and Prevention (CDC) recommends that dentists, hygienists and patients all wear protective eyewear.
For children in particular, colorful sunglasses can serve as a fun way to shield their eyes during certain dental appointments, and then you can give them a pair of their own to take home.
Take for example the Youth Rubberized Sunglasses pictured below. Available in a rainbow of neon colors, they're a practical dental promotional product that little ones will love to wear.
Looking for sunglasses for your adult patients? Check out the Cruise Retro Sunglasses, perfect for summer.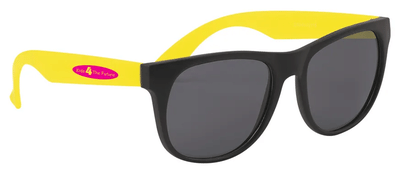 7. Lip Balms
During a dental appointment, patients' lips can easily get dried out. Luckily, there's a simple solution you can use to increase your patients' comfort after they leave while promoting your practice: promotional lip balm.
Lip balm is used by men, women and children alike, and is often stored in purses, cars and bags for easy on-the-go use. That means your dental office's promotional lip balm is likely to generate plenty of impressions.
Take a look at the Flavored Lip Balm shown below. It's available in an array of flavors from spearmint to wild cherry, can be imprinted with your dental office's full color logo and is made in the USA.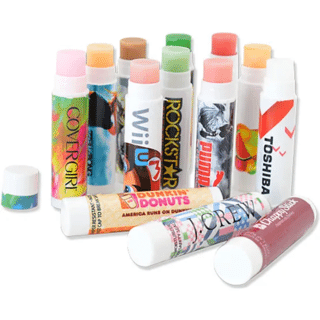 8. Hand Sanitizers
It's no secret that hand sanitizer is popular, and for good reason. According to Professor James Scott of the University of Toronto, hand sanitizer works against a range of bacterial and viral illnesses.
What's more, the CDC recommends using a sanitizer with an alcohol content of 60 percent or more when soap and water is not available.
So, your patients are sure to appreciate the inclusion of hand sanitizer in your dental office giveaways. The Take-Along Hand Sanitizer pictured below is a prime example of a promotional hand sanitizer that's especially useful.
With its included nylon carrying sleeve available in an array of colors, patients will love its portability and convenience. The included bottle of Sanell® sanitizer also contains more than 63 percent alcohol , meaning it exceeds the CDC's recommendations.
A selection of pleasant scents, from apple blossom to cucumber, doesn't hurt either.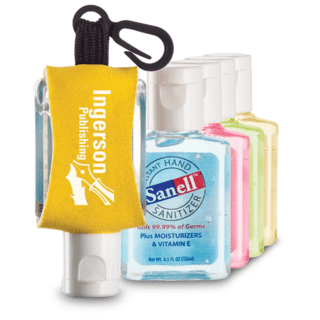 9. Hot and Cold Packs
Discomfort is an unavoidable truth of certain dental procedures. Next time your patients are sore from a cleaning, root canal or filling, why not send them home with a soothing hot and cold pack decorated with your logo?
Hot and cold packs don't have to be boring, either — just look at the Aqua Pearls Hot/Cold Pack shown below.
Filled with aqua gel pearls in a variety of cheerful colors, it's both microwave and freezer safe and can be reused again and again.
A fun option like the Tooth Hot and Cold Gel Pack is perfect for comforting children after an uncomfortable procedure, too.
Choose hot and cold packs as your dental office marketing gifts and you can show your patients you care while showcasing your logo at the same time.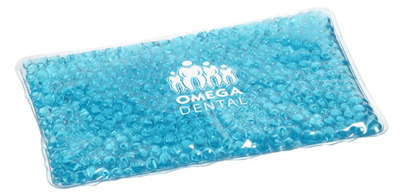 With the help of these nine dental marketing ideas, you'll be able to create custom dental promotional products that can:
Show your patients you care.
Help improve patients' dental hygiene.
Make your dental practice more memorable.
Spread your logo far and wide.
Remember, dentistry is about much more than teeth. It's also about building lasting relationships with patients, and dental promotional products are an inexpensive and impactful way to do so.
PPE (Personal Protective Equipment) for Your Dentistry Practice
Giveaways a great way to create good will, but in the age of COVID-19, nothing says you care more than keeping people safe. There are many ways your office can take precautions for the benefit of patients and employees.
One must-have that your office should keep a bulk supply of readily available for employees and patients is face masks in reusable or disposable styles. In addition to face masks, your hygienists might benefit from a face shield for an added barrier of protection. Gowns and gloves are also important for additional protection.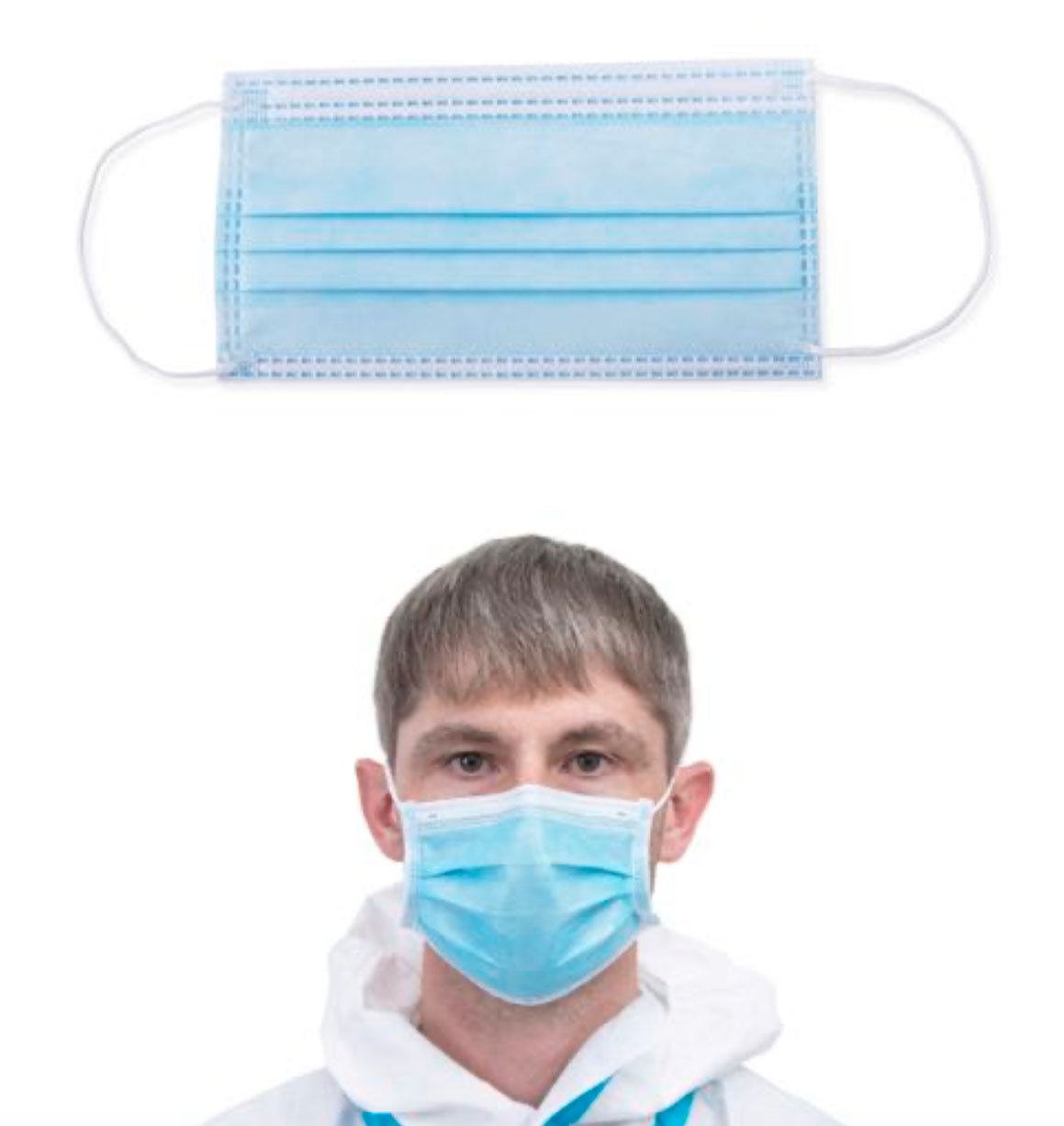 Some dental offices are checking the temperature of each patient for a fever before allowing them to enter with the Contactless Thermometer. If you are allowing patients to wait in the waiting room as opposed to in their cars, add floor decals to encourage social distancing.
For the reception desk, the protective counter barrier kit will reduce the amount of physical contact between patients and employees. When patients need to sign or fill out paperwork, keep a stack of BIC® Clic Stic Antimicrobial Pens handy. An antimicrobial additive is molded directly into the pen's plastic components which helps suppress the growth of germs.
You May Also Be Interested In: