Fresh Health Care Marketing Ideas for Trade Shows & Your Office
published: April 13, 2020 | updated: August 22, 2023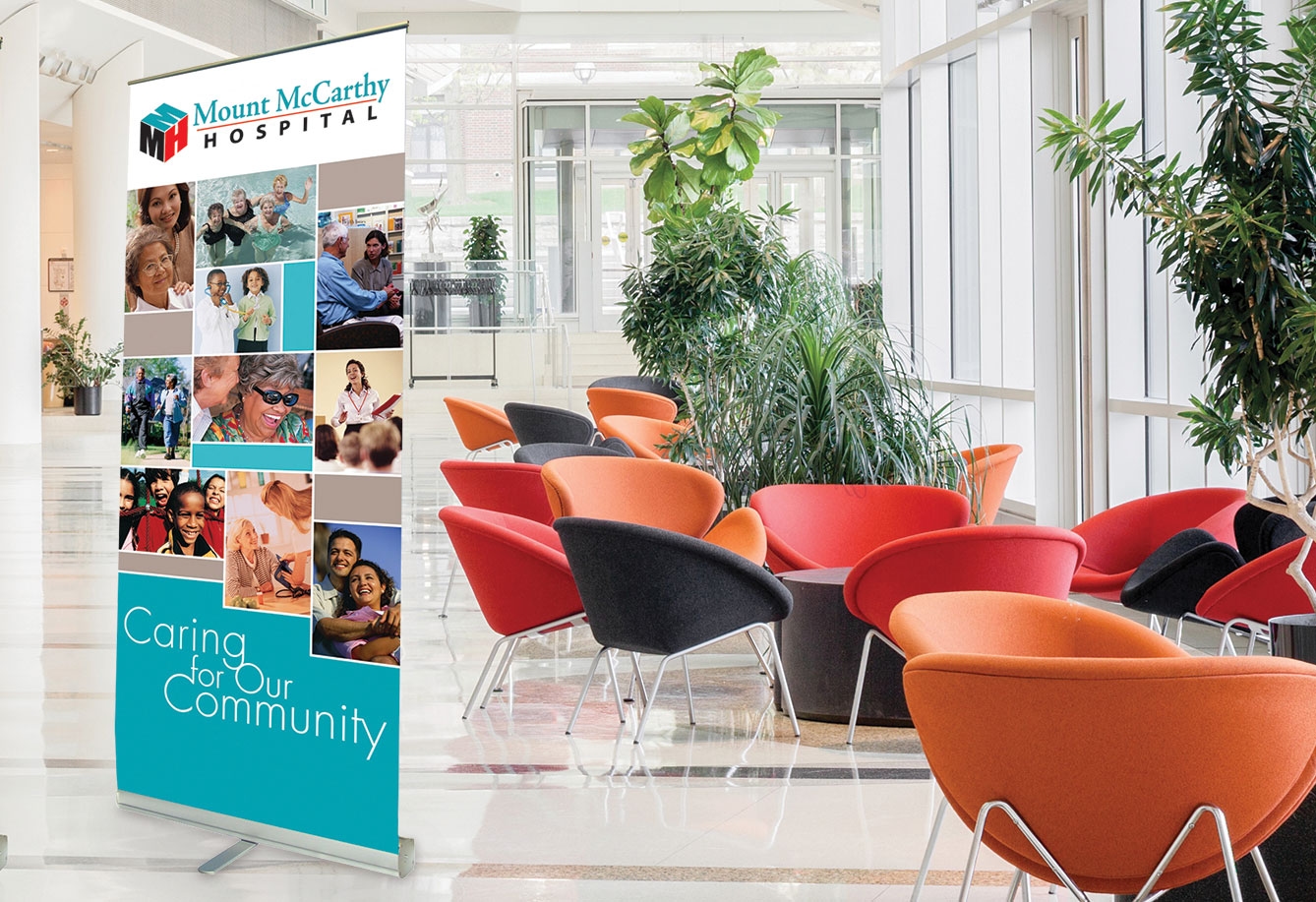 Healthcare markets are saturated with providers, insurers, and medical suppliers attempting to show why their products and services are the most effective and beneficial for consumers. According to a study published in the International Journal of Health Policy and Management, not only is competition in the healthcare industry fierce, but it's not always the price point that causes consumers to choose one product over another.
Since consumers are looking for products that deliver and companies that care about their wellbeing, a strong healthcare marketing plan is an important part of your company's success. When you develop your medical marketing plan, you'll need to address all important facets in order to reach consumers on different levels. With an effective and well-rounded plan, you can better communicate why your product or service is the best choice, ideally helping to grow your customer base, brand recognition, and profit.
What Is Healthcare Marketing?
Health marketing is the marketing that's used by any company in the healthcare industry that provides a product or service meant to improve the health or life of a consumer.
According to the Centers for Disease Control and Prevention (CDC), healthcare marketing is a multidisciplinary area and is unique to advertising in other industries because it involves proving how your product or service is beneficial for the health of potential customers.
Research, case studies, and statistics may need to be utilized in addition to regular marketing techniques in order to prove how your product or service can help a consumer. An effective healthcare marketing campaign must involve creating, communicating, and delivering information to the public. This information must show how your product or service can protect, prevent, or solve a health issue your audience is facing. This is a huge task, which is why many different elements and techniques must be used to accomplish it.
Elements of Healthcare Marketing
Important healthcare marketing tips make it easy to create an effective campaign. The 7 Ps marketing mix is one of the most recognizable and efficient ways to remember the elements you need to encompass in your plan. Ensure each of the following elements is addressed in your marketing techniques:
| | |
| --- | --- |
| People | Healthcare focuses on people, so your campaign should center around the prospective patients, consumers, facilities, staff, or medical practices you're targeting and how you can help them. |
| Product | Your product should be high-quality and address a need in the healthcare industry. You should be able to communicate why your product is different and the improvements it can make for a consumer's health or life. |
| Price | While price may not be the number one factor considered by consumers, it must be competitive when compared to similar products. |
| Promotion | Trade shows and conferences are important for marketing — especially in the healthcare field — and you'll need to hand out swag bag items that impress. Invest in brand or product recognition by using a tablecloth with your company logo on it at these events. You could also give out promotional pens, water bottles, sunglasses, or promotional items directly related to healthcare to promote your company. |
| Place | Where you choose to advertise is crucial to the success of your marketing efforts. You should be open to unique advertising locations and not simply stick to doctor's offices or hospitals. |
| Packaging | This can refer to your product's physical packaging or how you present your services and company. Be sure your packaging is intriguing and trustworthy at first glance. |
| Positioning | The reason a consumer or medical professional should choose your company over your competitors should be clear with your positioning, which is what your customers say and think about you. |
Essential Healthcare Marketing Techniques
To create a relevant promotional campaign and a healthcare marketing plan that works, you'll need to utilize several platforms and techniques to reach a broad audience. Your brand voice must be congruent and echo why your product or service is different from the rest. However, when you leverage each channel, you must tailor your message to reach that specific audience.
1. Content Marketing
Education and information are key when attempting to show how your product or service can help improve consumer health. Your health marketing plan should involve the creation of solid content that consumers can easily digest and understand.
2. Video Marketing
Not only do potential consumers want to read about your product, but they also want to hear from experts and current clients. Don't miss out on a huge healthcare marketing opportunity with video content. You can create informative videos that showcase your offices or your product's features in detail. Interviewing current clients may also impress and intrigue potential consumers and customers.
3. Upgrade Your Website
Your website may be the first point-of-contact for potential customers, so it should show off your brand and product effortlessly while being easy to navigate. Since many consumers strictly use their smartphones to shop and make other important decisions, ensure your website is mobile-responsive.
4. Improve Your SEO
Without a good search engine optimization (SEO) strategy, your healthcare marketing plan can easily fall flat. Make sure you come up easily in local searches so your company can gain exposure. If you can't be found online, your business will never grow; pay attention to search engines and put in the work to try and get on the first page.
5. Use Social Media
Social media allows you to tell your company's story. On social networks, consumers and potential customers can relate to the human side of your brand. By growing your following on social media and providing information on your products or services, you'll reach potential customers in an approachable way that makes them feel closer to your company and ultimately encourages them to do business with you.
6. Ask Past Patients for Reviews
According to a recent study, "72 percent of consumers read online ratings and reviews to consider booking with a new healthcare provider". Your own marketing is only as credible as the words of your past patients suggest.
7. Include Healthcare Providers
Ask your employed healthcare providers to share word of your hospital on their own accounts
Host webinars and educational panels inviting doctors from the broader region to participate
Include the work of your doctors in your social media campaigns or printouts
Wherever you can, include reputable names and good practitioners to be at the forefront of your brand and help build trust with anxious patients.
8. Don't disregard traditional marketing
Billboards on key intersections in the region and daytime TV infomercials can still do wonders, especially considering the target audience for healthcare is largely the older population that doesn't engage with online advertising as much.
9. Participate in local events and support local organizations
Being part of the community where you operate is one of the best ways you can grow in your target market even before anyone has ever tried out your services. Leave flyers for your services and small healthcare-branded promotional items and tchotchke at these events to spread brand awareness.
Healthcare Marketing Regulations
When you create your medical marketing plan, it's important to review the regulations in your area as they relate to the healthcare industry. Truth-in-advertising laws were set in place to ensure consumers are receiving accurate information about how medical procedures or products can benefit their health. While social media marketing — such as Instagram marketing — may be unregulated when it comes to these laws, companies in the healthcare industry are still expected to provide fair and accurate representations of their products and services.
Promotional Item Ideas for Healthcare Marketing
Post-It Notes
Additional opportunities to share messaging at your practice:
Use business card sized Post-It notes pre printed with your office's contact and physician details to write down each patient's next appointment.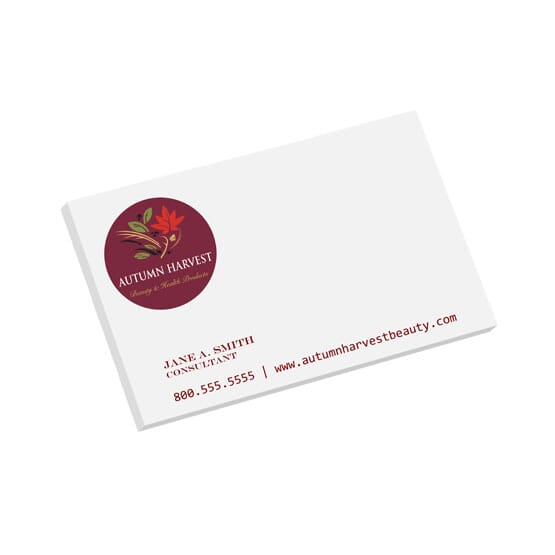 Lip Balms
Create a memorable lip balm giveaway by adding your doctor's office, hospital, or dentist name and phone number with a slogan like:
A reason to smile!
A caring experience.
Kids love us. Parents trust us.

Stickers
Stickers are perfect for pediatrician's offices because kids love them and tend to wear them for the rest of the day. Why not have them take your messaging home by adding your logo and practice name?
Tote Bags
If your office gives out pamphlets or giveaways with patient information, your patients will appreciate a bag to carry them in. A nice inexpensive reusable tote printed with your logo will keep your name in circulation longer. Our Color-Pop Mini Tote Bag is a customer favorite for dentists and doctors.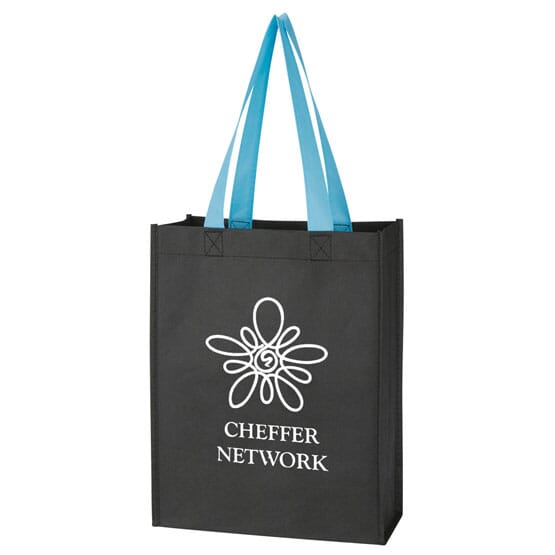 Bandages
Potential patients will appreciate not having to wear plain old boring pink band aids, and with a custom bandage dispenser to compliment your printed band aids – it will make for a fun accessory, as well.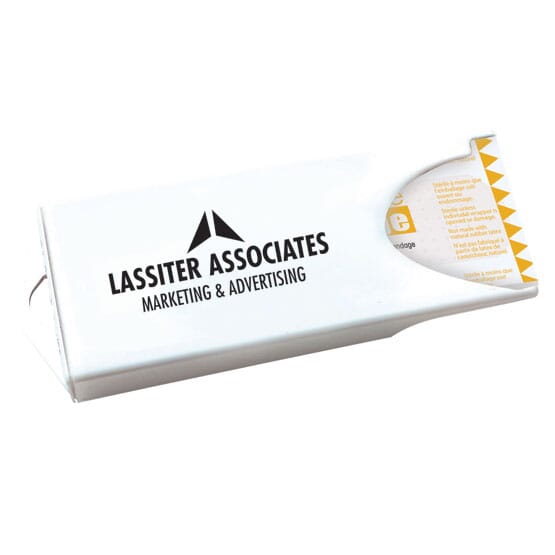 Promote Your Practice or Business at Trade Shows & Events
Lastly, you can promote your practice by participating in local business trade shows and events. Stand out on a tradeshow floor full of booths with stunning custom displays, table covers, floor mats and giveaways.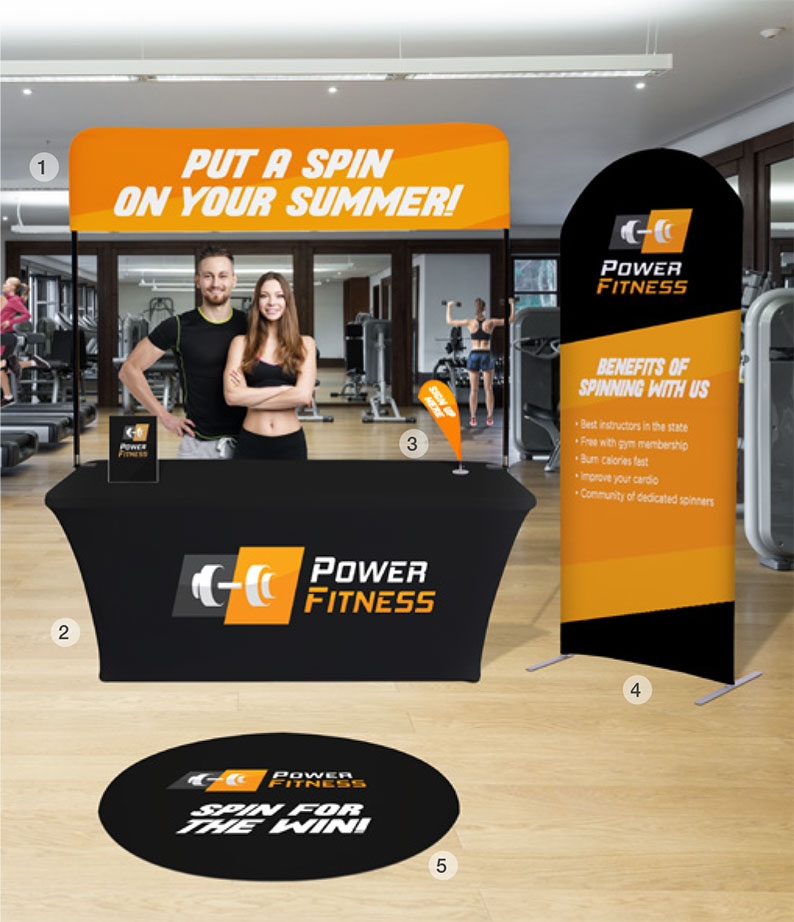 Outdoor event? Keep everyone safe from the sun and rain while you broadcast your brand on a customizable event tent.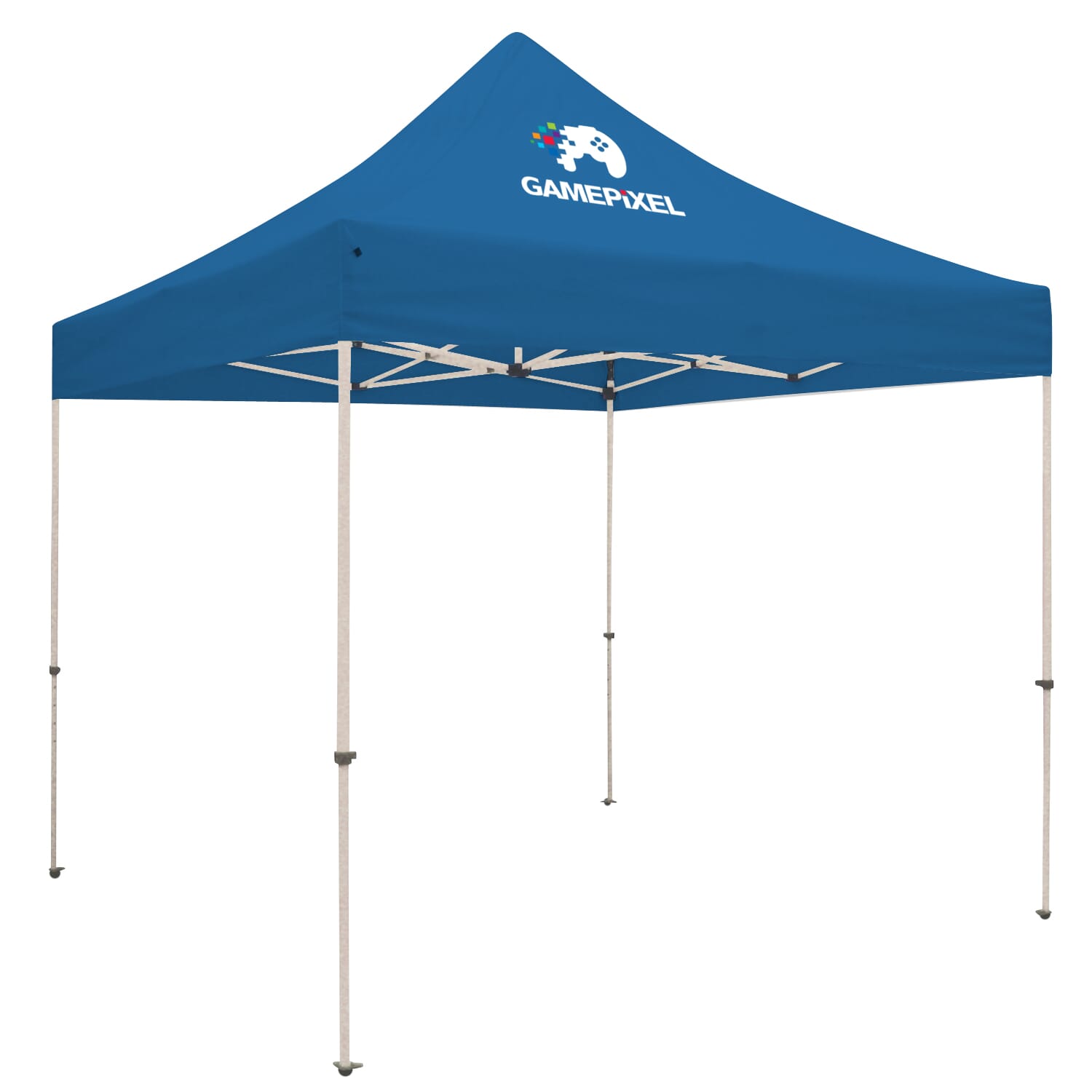 Keep awareness event and fundraiser attendees entertained with active games like the Bean Bag Toss.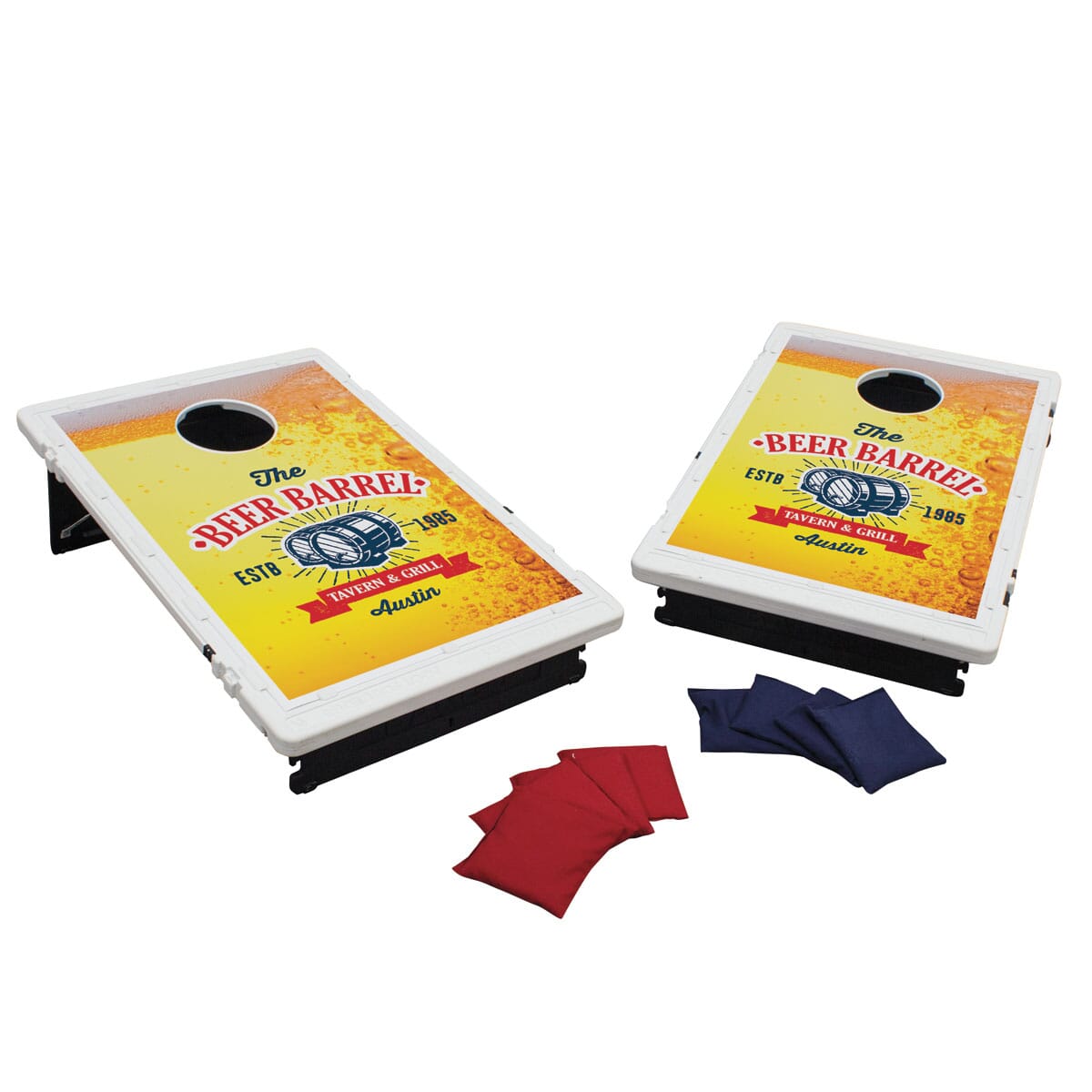 Create photo opportunities that will get your brand broadcast on social media along with attendees' faces with Crestline's Outdoor Headliner Face Cutout Display.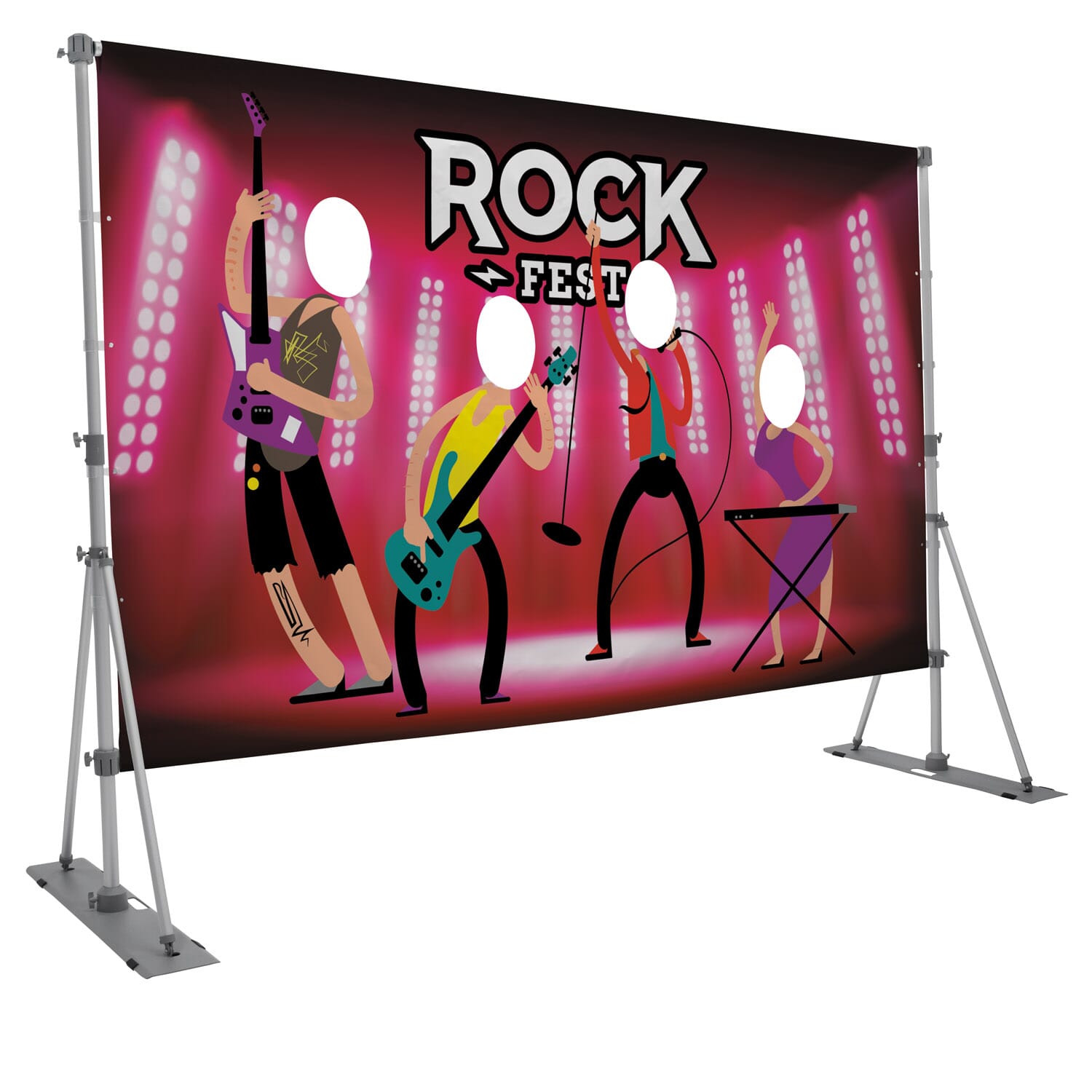 You brought visitors to your booth with a dazzling display, and kept them engaged with your literature and games. Now it's time to make sure they remember you. Booth visitors may lose your card, but if you print your contact information on a handy giveaway, it will make a lasting impression. Make it a fun and useful item that recipients will treasure. Here are our recommendations for giveaways that won't get tossed in the trash:
Top 5 Best Healthcare Tradeshow Giveaways