The Best Golf Swag Bags & Tournament Goodie Bags
published: February 9, 2022

Golf tournaments have become increasingly popular as a way for companies, schools, and non-profits to fundraise with annual events or to simply connect at a company outing. To create an experience for your golfers and set your tournament apart from the rest, make sure you plan ahead with golf giveaways and swag bags to give out at your event. When golfer's check in on the day of the event, giving out personalized golf gift sets not only shows your appreciation, but also leaves a lasting impression of your brand. You might also consider high-end gift sets for tournament and raffle winners. Check out these swag bag ideas for golf tournaments:
Golf Tournament Goodie Bags
Some of the best goodie bags for golf tournaments are those which contain items that golfers can use the day of the event, and for all their future golf outings. The Golf Bottle Kit includes a golf towel and tees, and the Tournament Necessities Golf Kit has other golf gadgets like a divot fixer and ball marker.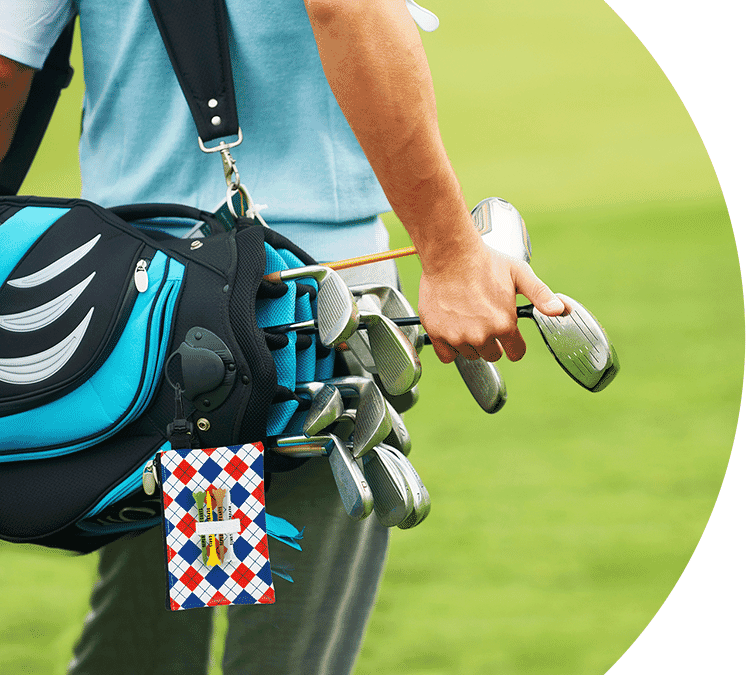 Golf Swag Bags & Gift Sets
If you're looking to impress clients at the tournament or have flexibility with your budget, consider high end golf gift sets. Golf tournament swag bags like the Zippered Golf Gift Kit are a favorite among golfers as they includes 3 imprinted Callaway® Warbird golf balls. Pair your logo with other brand name golf gift bags like the KOOZIE® Golf Bag Kooler Kit.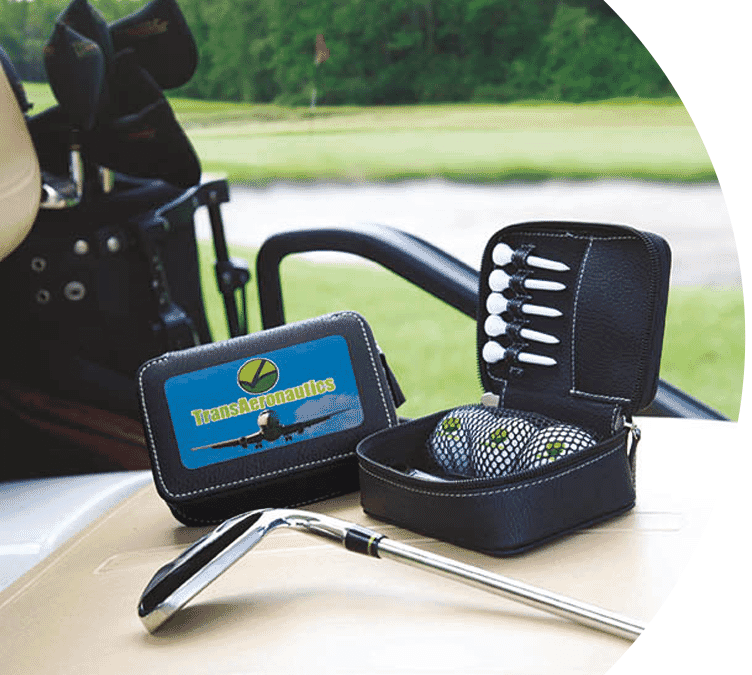 Create Your Own Custom Golf Kit or Swag Bag:
In addition to our pre-bundled kits and bundles, you also have the option to create a fully custom kit that includes any items of your choosing, assembled by Crestline. This gives you the ability select a grouping of items that fit the theme and spirit of your specific event. With endless possibilities in bundles you could create, check out these golf tournament swag bag ideas to get you started: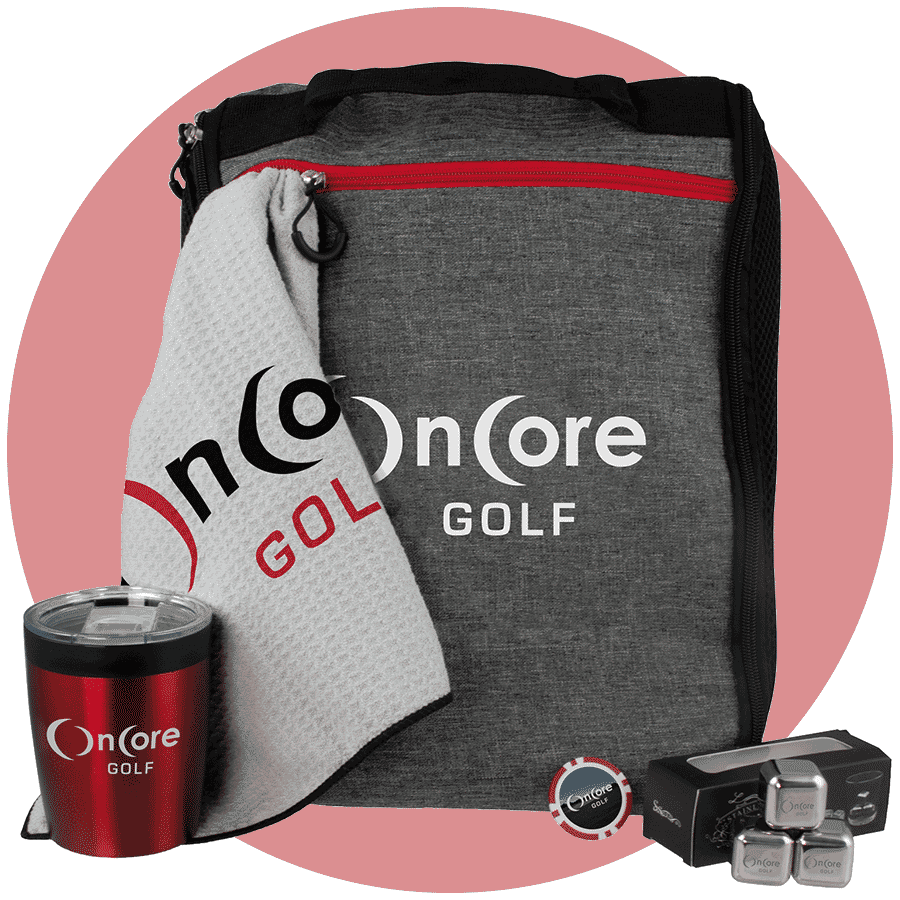 Instead of a bag, consider filling a tumbler with custom golf swag that participants can use on the course during the event. Custom tees and other golf accessories like divot tools and ball makers are sure to come in handy. The Full Color Microfiber Cleaning Cloth is another favorite to include in golf tournament gift bags as they have a large imprint area where you could feature a picturesque view from the course or even the course map.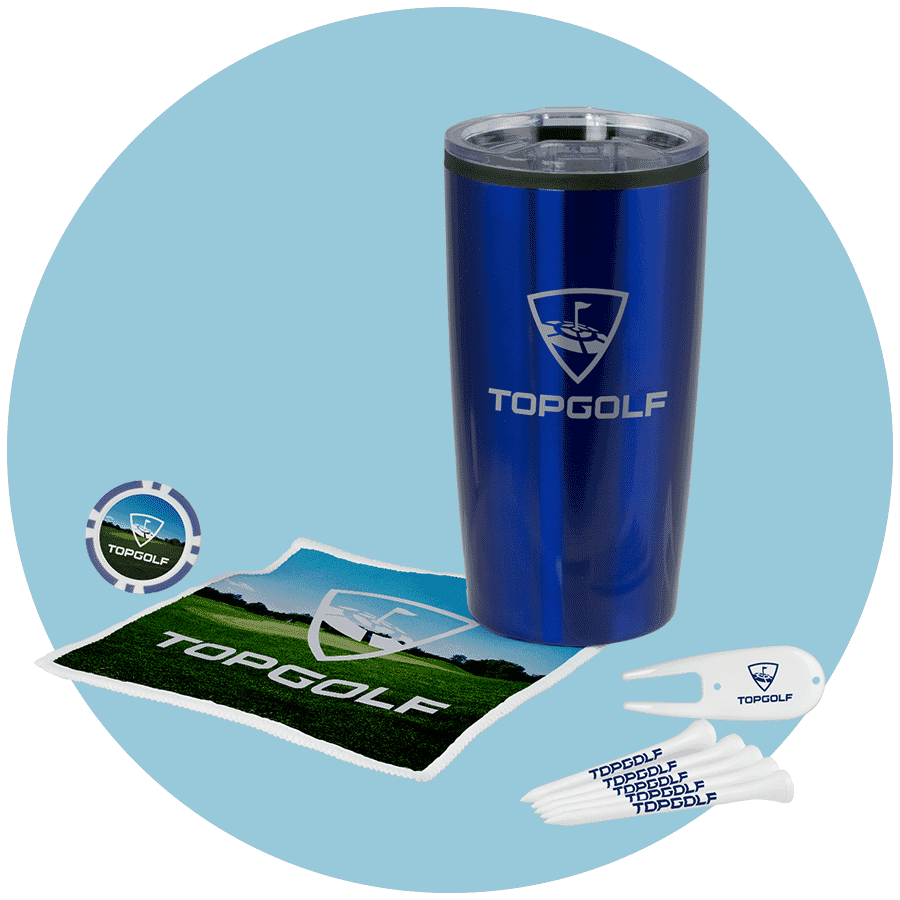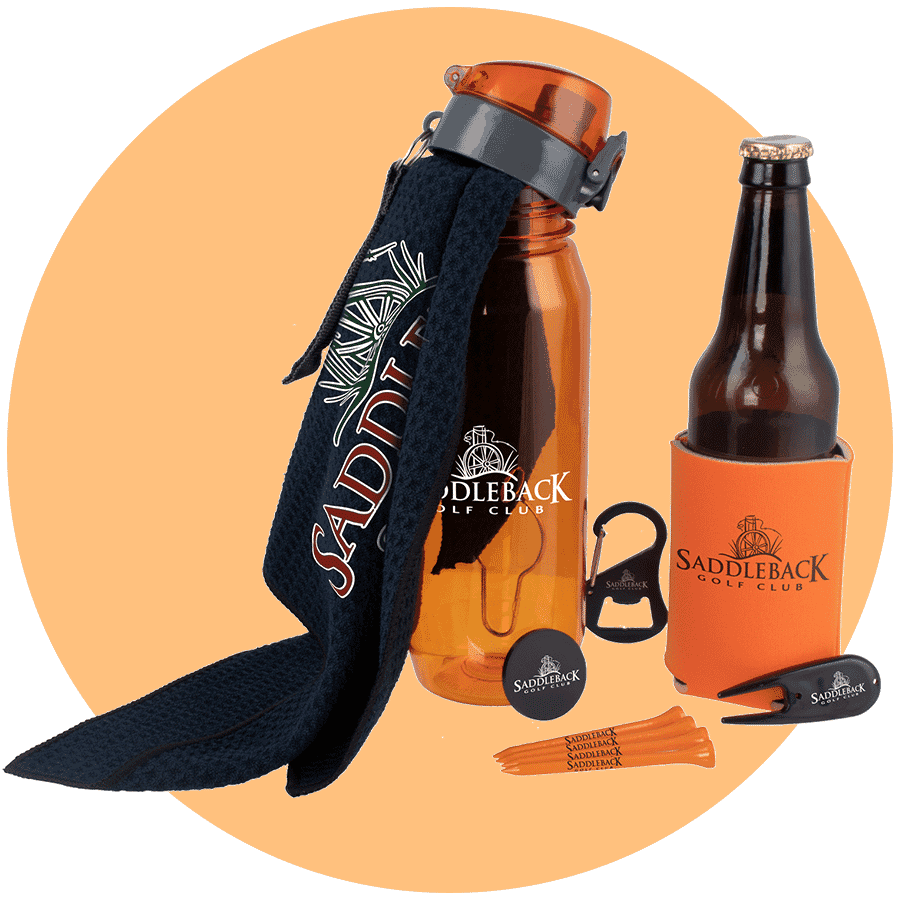 No matter what the beverage of choice, golfers are known to keep the beverages flowing throughout the day to keep their swing loose. Fill up a water bottle such as the 28 oz Trekker Tritan™ Bottle with giveaways like bottle openers and can coolers to keep their beverages cool during the golf outing.
Customer Success Stories featured by Koozie Group®: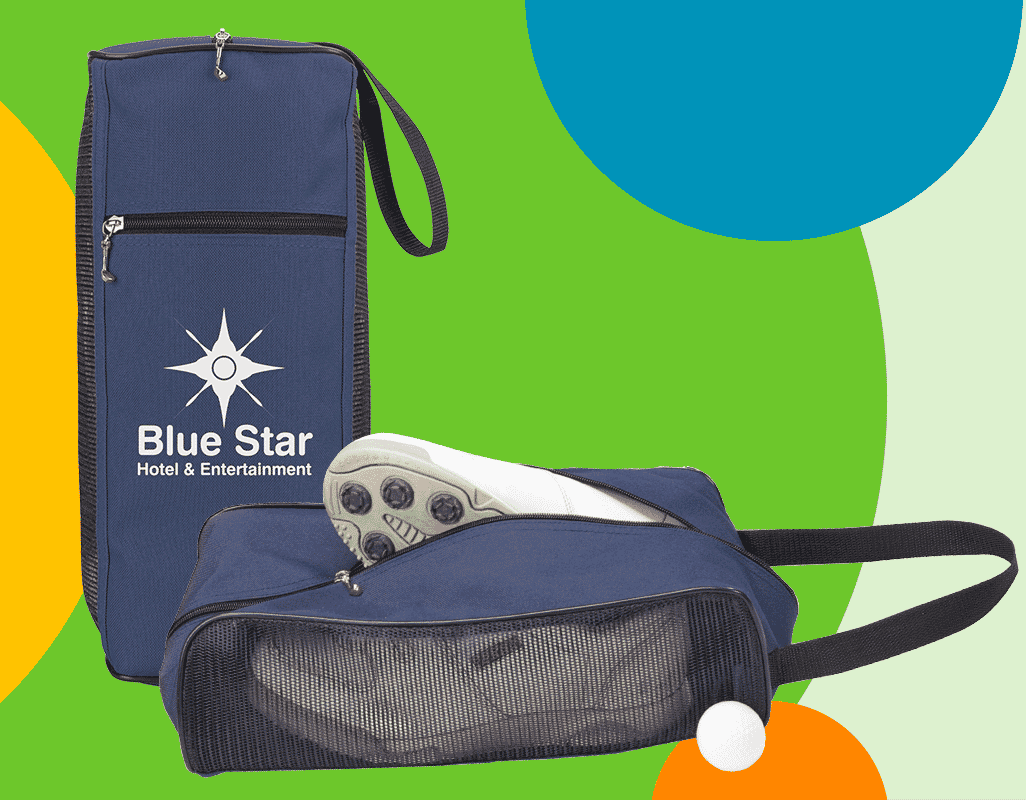 A national golf association wanted a giveaway item for golfers in weekend tournaments and high school students considering golf at the collegiate level. The Golf Shoe Caddy was the perfect option because student golfers are often traveling and short on clean-up time after a round. The golf mesh shoe bags were distributed to players at weekend competitions to promote the game to younger generations and encourage continued interest in golf into adulthood.
When a non-profit had to cancel their annual fundraising dinner due to COVID-19, a golf course donated their clubhouse patio and practice putting green for a socially distanced, outdoor event. The organization held a putting contest, silent auction and happy hour event which drew more attendees than the previous year's gala. In return for the donated space, the non-profit included a Golf Ball Pillow Pack imprinted with the golf course's logo and a course brochure in attendees gift bags.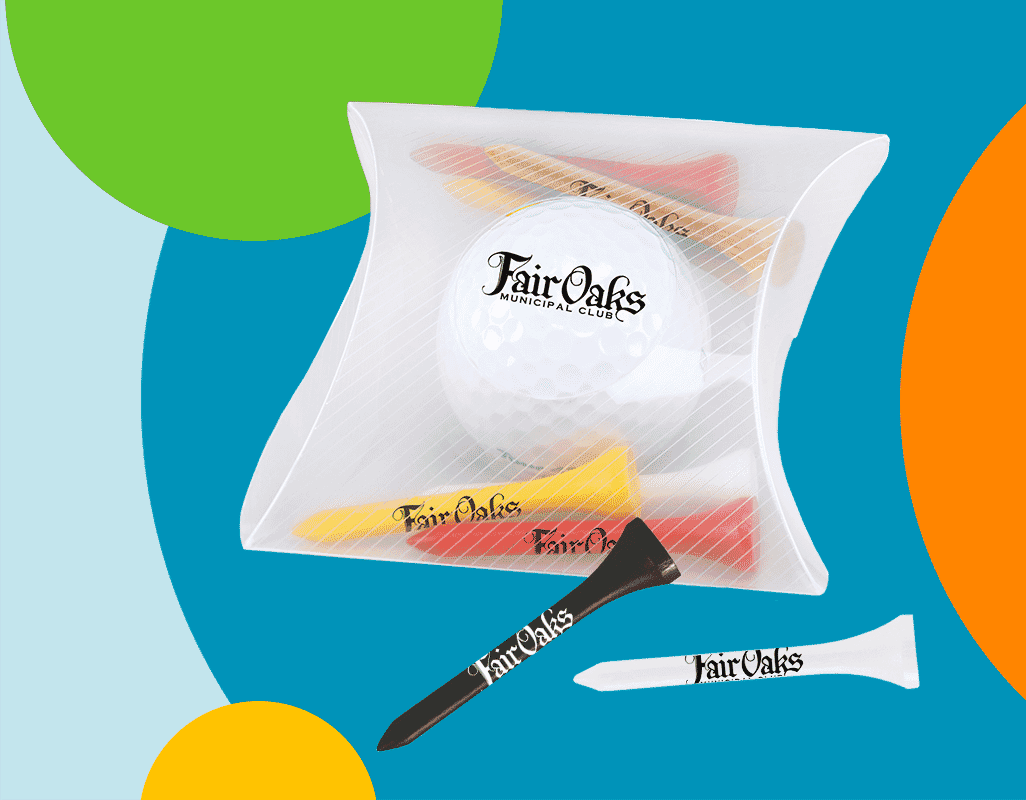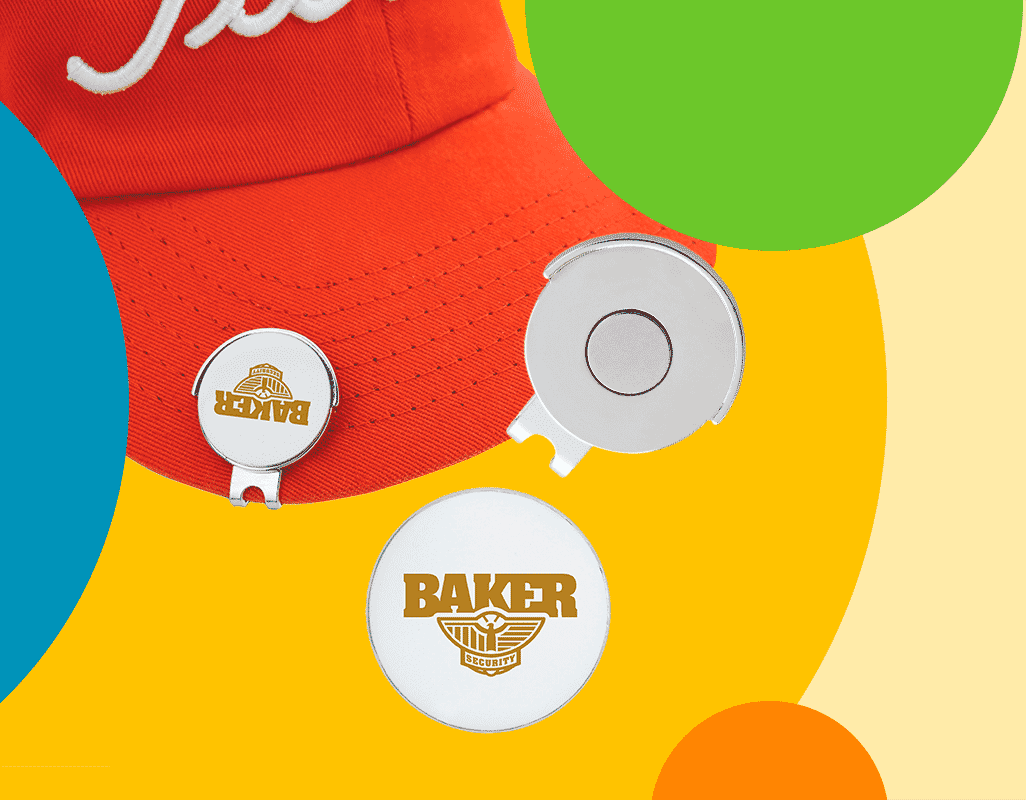 A country club had the opportunity to host a pro-level tournament but needed to close the course prior to the event for aeration. It was the prime golf season for the club, and they were concerned about upsetting members with the course closure. They included a Ball Marker Hat Clip (imprinted with a special commemorative logo), four grandstand tournament tickets, and vouchers for a nearby course with the closure notification letter. Members were pleased with the package to make up for lost course time and the club received very few complaints. The hat clips were so popular, the club ordered additional quantities to sell during the tournament, and re-order annually with an updated special-edition imprint.