Nicer Nurses Notes – The Best Pens for Nurses,
Hospitals, Doctors & Medical Staff
published: May 9, 2022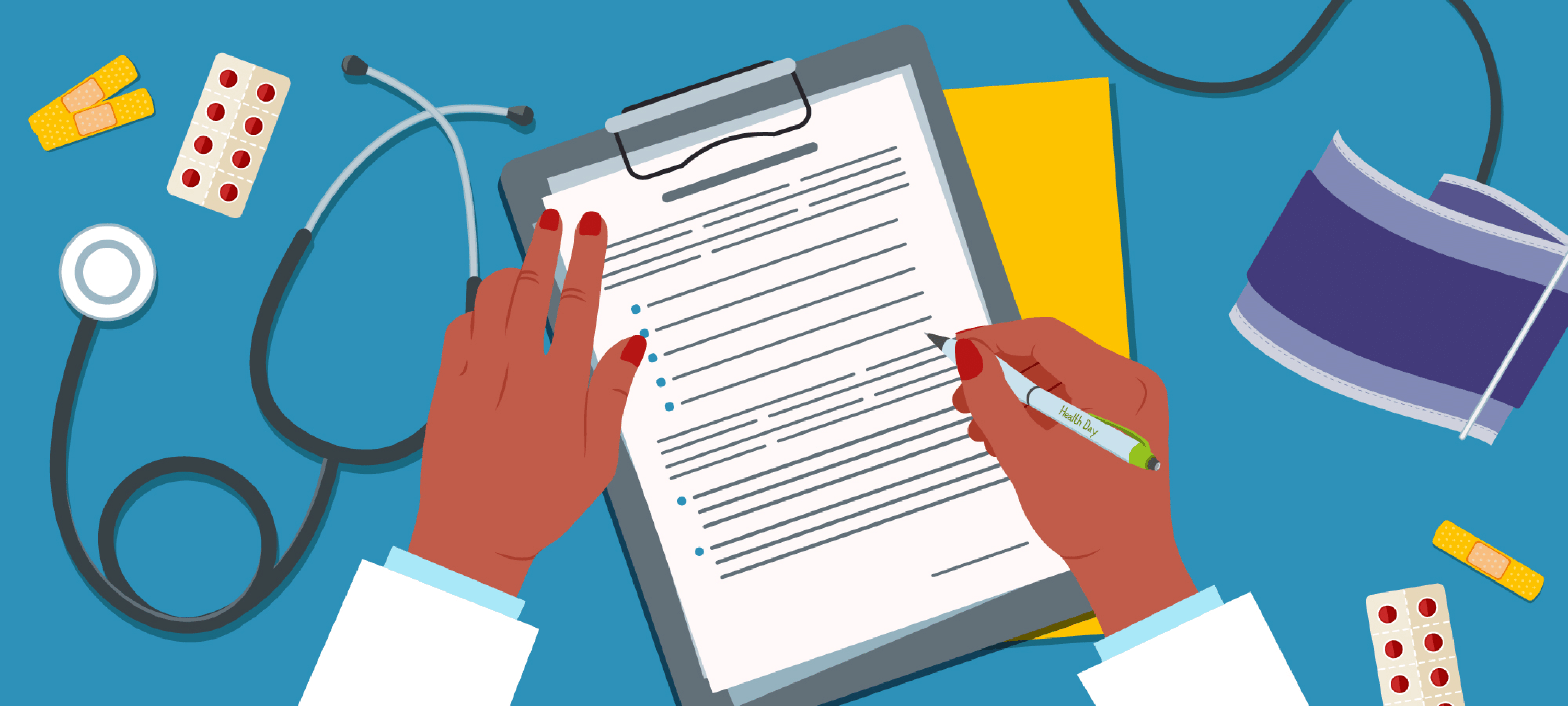 Fans of the TV show "Scrubs" will remember nurse Carla's line that sparked every response from complete indifference to righteous indignation, "I'm ordering more pens. Do you like twisty bottoms or clicky tops?" Not to worry. If your health care organization is in need of basic pens for staff and patients, we have both superb selections of both twisty bottoms and clicky tops for every preference. Stock up on each and keep everyone happy!
Beyond the choice of basic custom pens, the questions get ever bigger. There are lots of great writing options for medical personnel that each solve a different problem unique to the industry. We'll break them all down – from doctor flashlight pens to novelty nurse pens to lanyard pens for nurses – and show you the best pens for nurses, doctors, and anyone else in the healthcare field.
Nicer, more functional, or whimsical pens make excellent healthcare gifts to celebrate those in the industry. Whether it's personalized nurse pens for Nurses Week, World Health Day or any other event, there are numerous healthcare appreciation days to recognize throughout the year. Of course, you don't have to wait for a special occasion to stock up on personalized pens because nurses, doctors, medical staff and waiting rooms need to have reliable, quality, and functional pens daily.
By investing in the right pens, your nurses and doctors can focus more on efficient notetaking, charting and diagnosing and less on trying to squeeze out that last drop of ink. Here are our suggestions for the best pens for hospitals.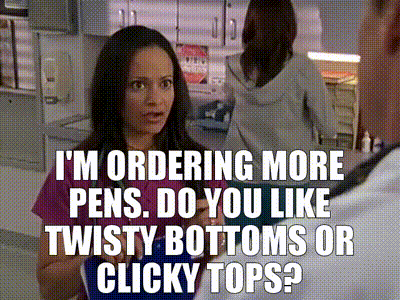 Pen Lights for Nurses & Doctors
It's never a bad idea to have a pen light medical staff can use at the ready. That's why these nurse pens come with an LED flashlight built-in. Designed for quick accessibility to both the light and pen functions, our selection of pen lights for nurses is convenient for reading and writing in dimly-lit environments. Sleep heals, but it can be hard to come by for patients surrounded by beeping machines, treatments, and traffic. Nurses who work the nightshift can keep a medical pen with light on hand to get their work done without disturbing patients with overhead light. If you want your medical facility to shine bright, check out a few of our most popular medical pen lights: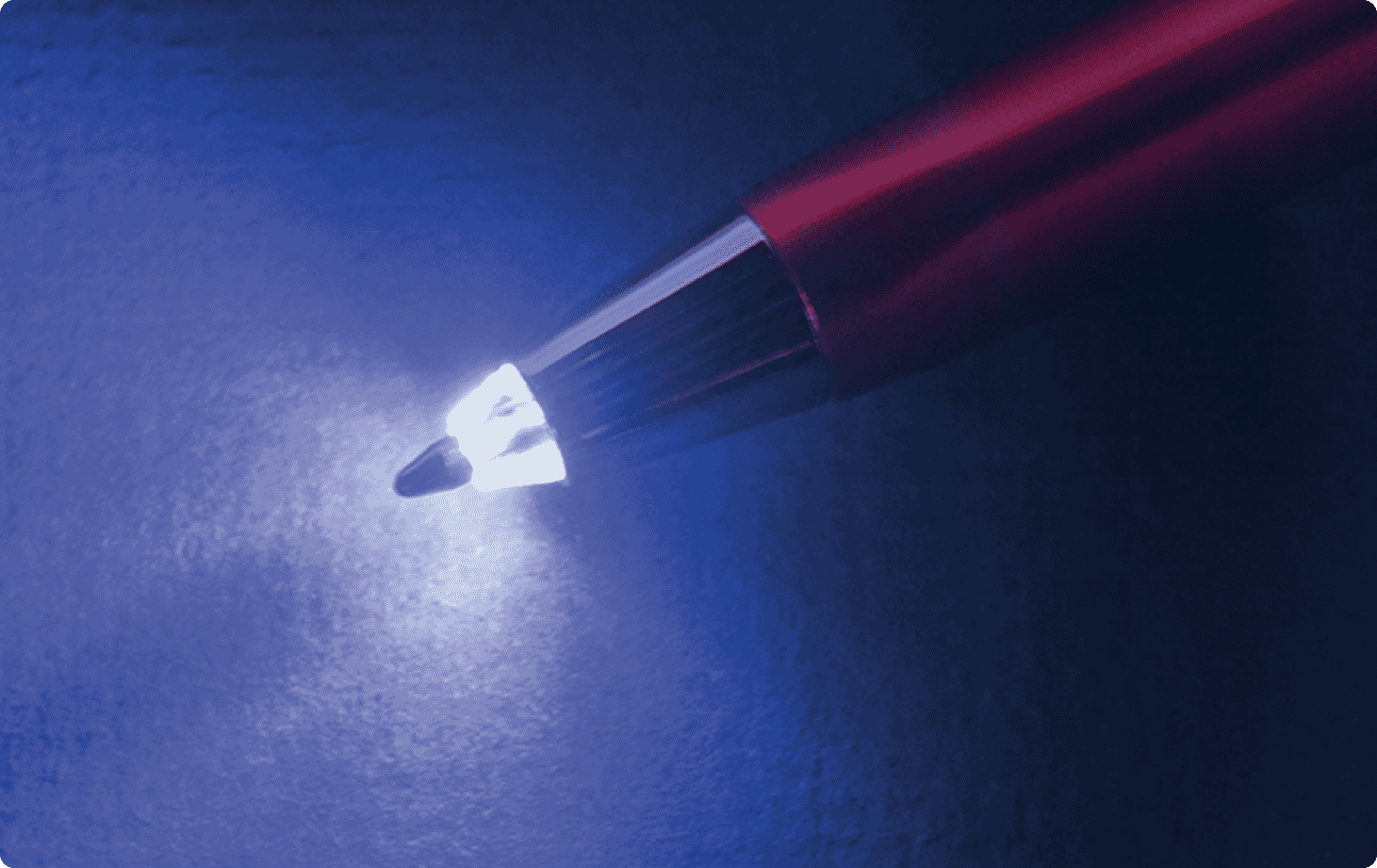 Lanyard & Carabiner Pens
We've all run into pen thieves. Sometimes they don't even mean to pick up the wrong pen, but we have a solution – carabiner and lanyard pens for nurses and medical staff. Even more important, these medical pens are hands-free for multitasking and impossible to leave around the facility. Not to mention, the carabiner can be conveniently clipped onto badge reels, lanyards or scrub pockets for additional comfort. Customize any of these personalized nurse pens with an inspirational quote like "You're Dedication is Noteworthy" to leave them with a positive message throughout the day. Level up the function with pens that light up as well!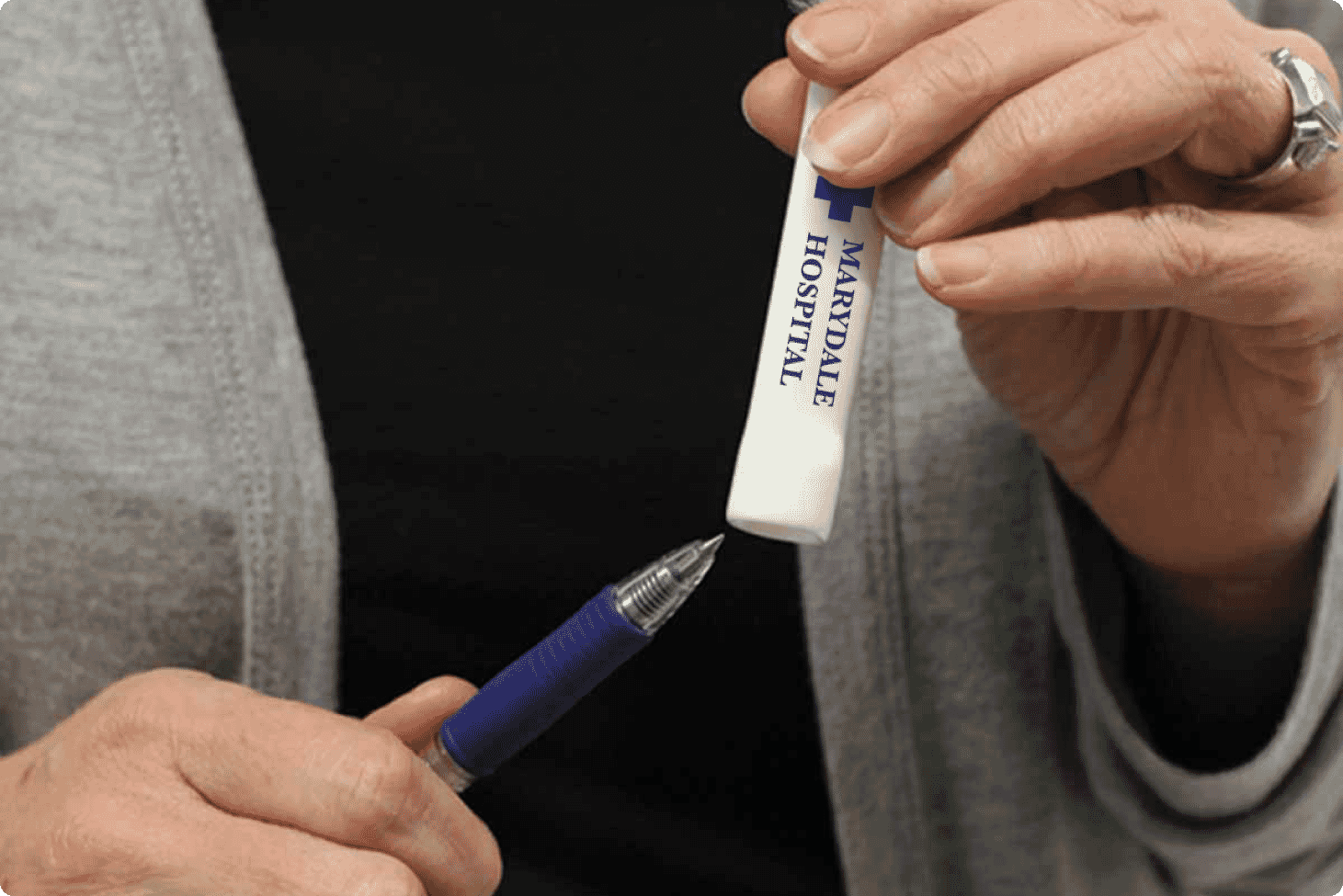 Novelty Nurse Pens
Whether it's a doctor's office or hospital, we know how hectic things can get for both nurses and patients. Add in the additional stress that comes from any healthcare visit, and it's easy to see why it can be difficult to crack a smile. To help alleviate some of the tension, we carry funny nurse pens that can brighten up the day and put a smile on anyone's face. Engage patients in a light-hearted conversation with the MopTopper™ Stethoscope Stylus Pen designed with microfiber mop top hair for cleaning screens, give them a reason to laugh with the Bone Shaped Pen shaped like an anatomically correct bone or check out a few of our other funny nurse pens guaranteed to lighten the mood: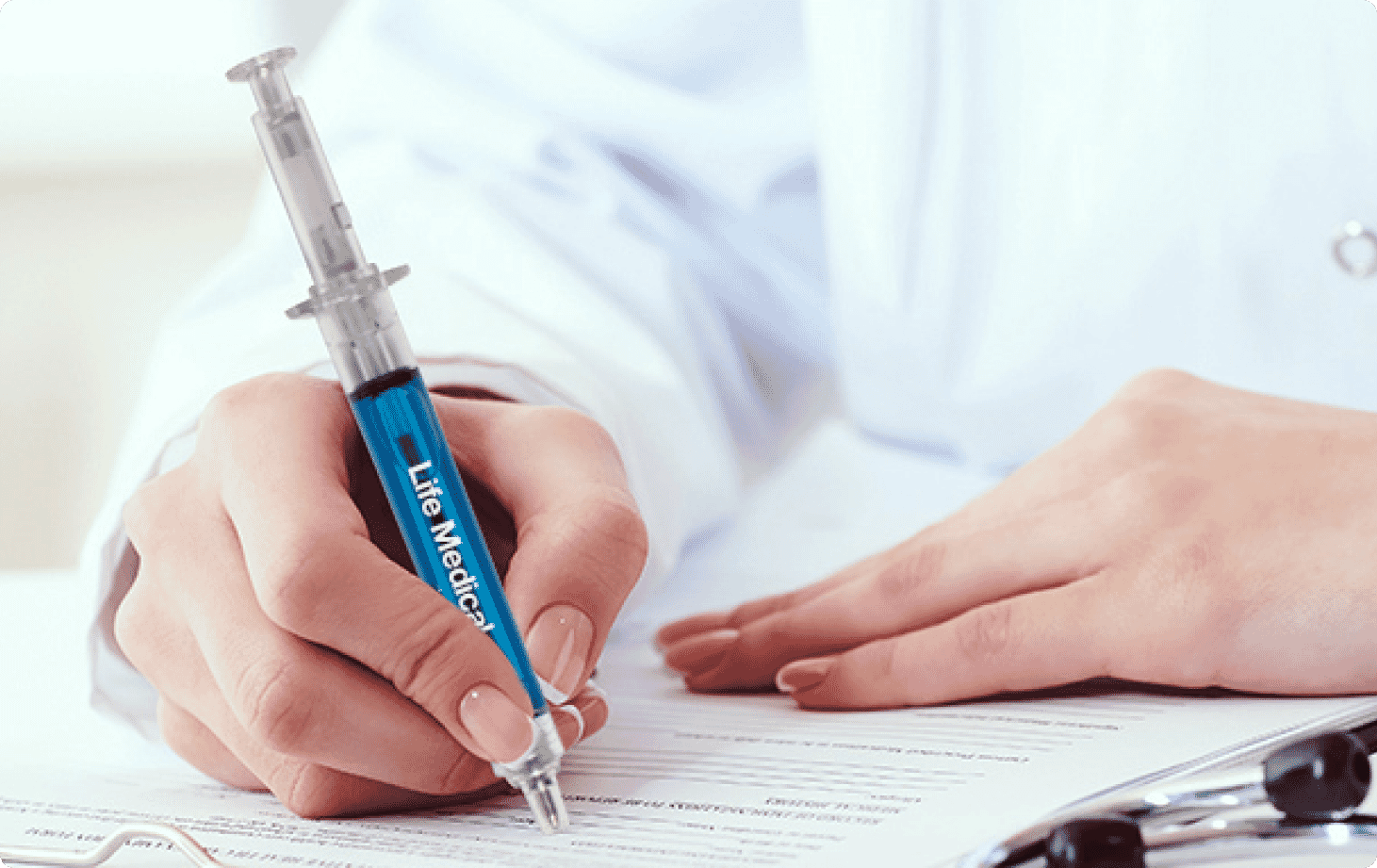 Other Pen Features Nurses Love
Matching scrubs doesn't equate to matching taste, even when it comes to nursing pens. Luckily, our pens have multi-functional features that nurses will love, including fountain pens and fine point pens for precise writing and charting, retractable pens for nurses that provide quick on-hand action without having to remove a cap, multicolored pens that are perfect for color-coding patient charts, and stylus pens for writing on tablets. Make sure you choose quality pens from name brands that are widely recognized like Pilot™, Sharpie®, Paper Mate® and more.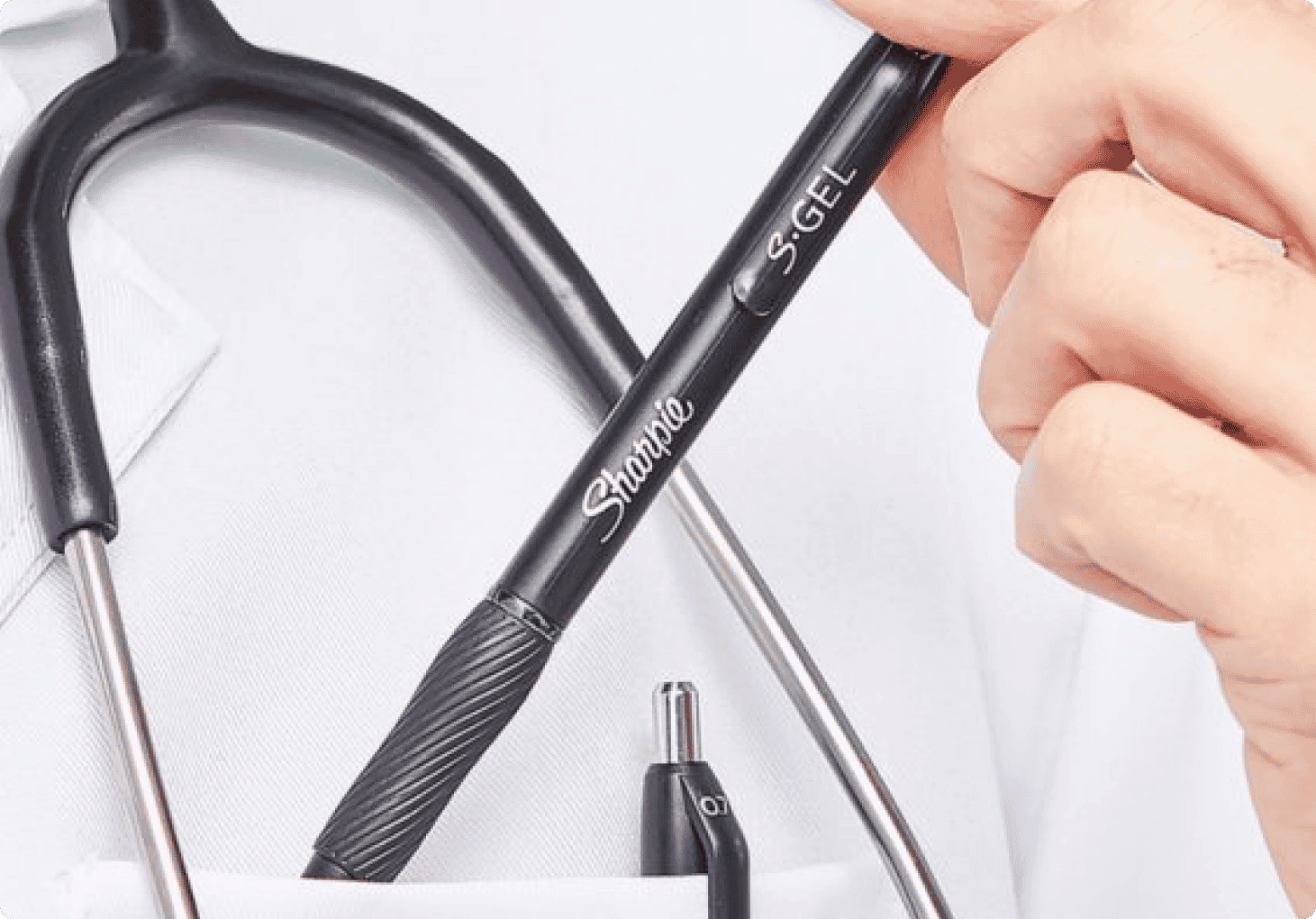 Waiting Room & Reception Desk Pens
Patient history documents can feel like an obstacle when patients aren't feeling well, so make the process a little easier by keeping pens on hand that are loaded with ink and ready to go. Our antimicrobial pens are particularly great for the doctor's office because of their ability to suppress the growth of bacteria, molds, mildew and fungi. That means multiple patients can use them throughout the day with confidence. Don't forget to keep reception desk pens around to make signing in a breeze. Here are some of the best pens for healthcare that you can purchase for your entire office:

Awareness Pens
Healthcare facilities know the importance of raising awareness for important causes. From Breast Cancer Awareness Month to American Heart Month to Autism Spectrum Awareness, there are plenty of opportunities throughout the year to show support and promote these causes, and when you choose customized pens and pair them with an awareness ribbon, you can get the message in front of hundreds of people at a time. Check out our top pens to show support: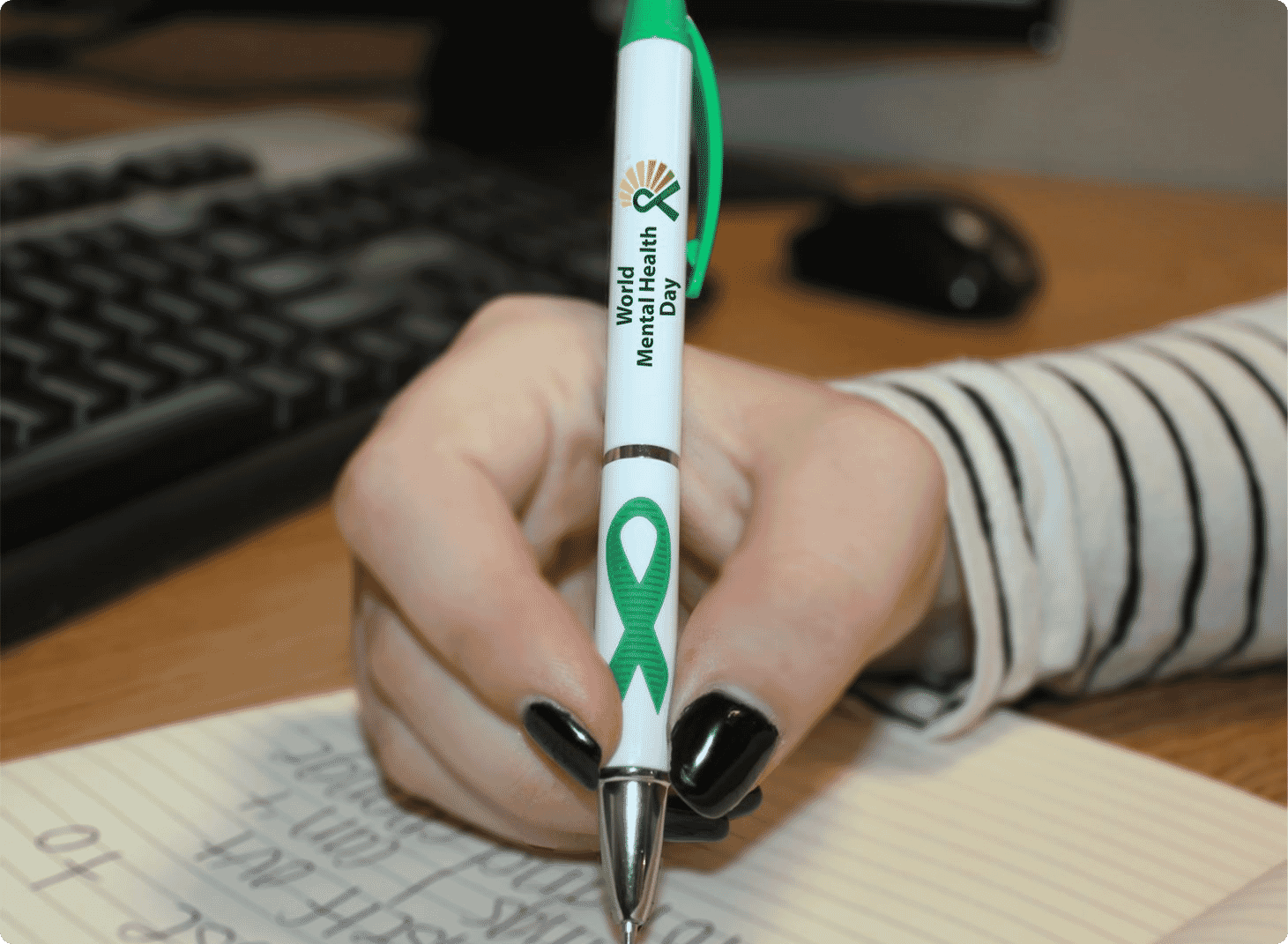 Dry Erase Markers & Sharpies
Keeping up with important information is critical in the healthcare industry, and that's why pens aren't the only writing instrument that's vital for success. Whether it's a dry erase marker with a magnet built into the cap for updating patient white boards or mini Sharpies for nurses featuring a metal clip to attach to lanyards for labeling medications, we carry the utensils your facility needs to leave their mark. Any of these Sharpies and dry erase markers for nurses are sure to be appreciated:

Looking for additional bulk pens for nurses or other medical promotional products for your healthcare facility? Shop Crestline to find the giveaway items you need to welcome patients and show appreciation for staff.