Restaurant Trade Shows that Your Company
Should Attend in 2023
published: March 24, 2020 | updated: May 15, 2023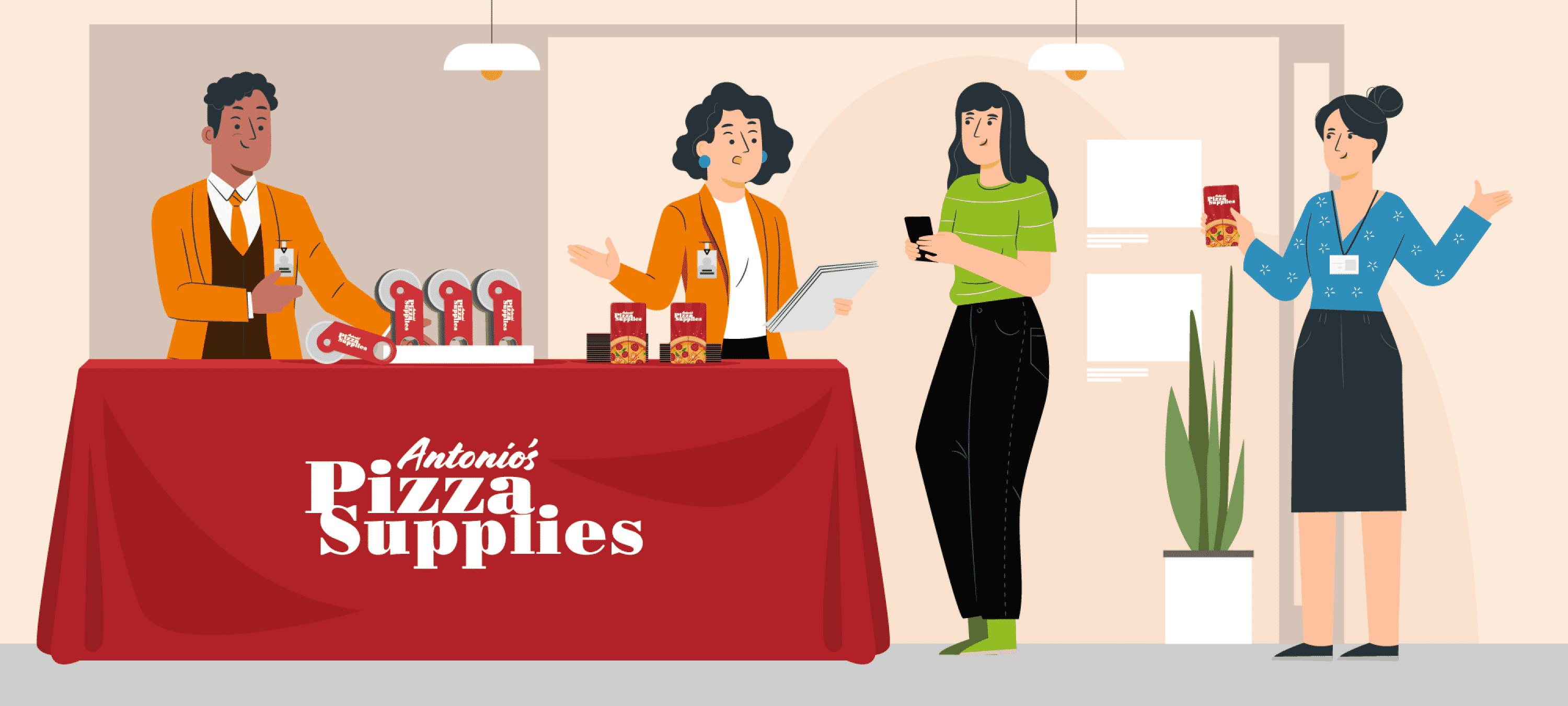 From refining menus to managing the back of house, running a successful restaurant takes long hours and high effort. Restaurant owners are looking for ways to level up their day-to-day operations, and trade shows are a popular place for them to look. Do you have the perfect solution or a new product for the industry that you just can't wait to show off?
No matter how we slice or dice it, one of the best ways to network and spread the word about the latest products and culinary equipment is to exhibit at a restaurant trade show.
Let's dive into the top restaurant trade shows you'll want to attend this year, starting with the National Restaurant Association Show in 2023. We'll cover:
Why you should exhibit at restaurant trade shows.
The best ways to set up your booth.
The ideal products and swag to offer so that you can put your company on the culinary map.
Why Should You Exhibit at a Restaurant Trade Show?
There are countless reasons to exhibit at a restaurant trade show. The short answer, though? To network with your peers, bring exposure to your company and the products or services you offer, and, ultimately, build community.
Restaurants that attend trade shows are ready to progress from their everyday routine and daily operations to take a look at the new kitchen range or sustainable ingredients you're offering, or to consider bringing on new investors or partners.
Here are some of the top reasons you'll want to set up a booth at the next food and restaurant trade show:
To spread the word about your unique company and gastronomy, share the latest business technology and best practices, and more.
Network, network, network!
Keep on top of the latest industry trends.
Rub elbows with potential customers.
Generate new leads.
Receive real-time feedback from potential leads.
Explore franchise-purchasing (or sales) opportunities.
Build a positive reputation in the community by fielding questions and offering resources.
How to Set Up Your Food & Restaurant Trade Show Booth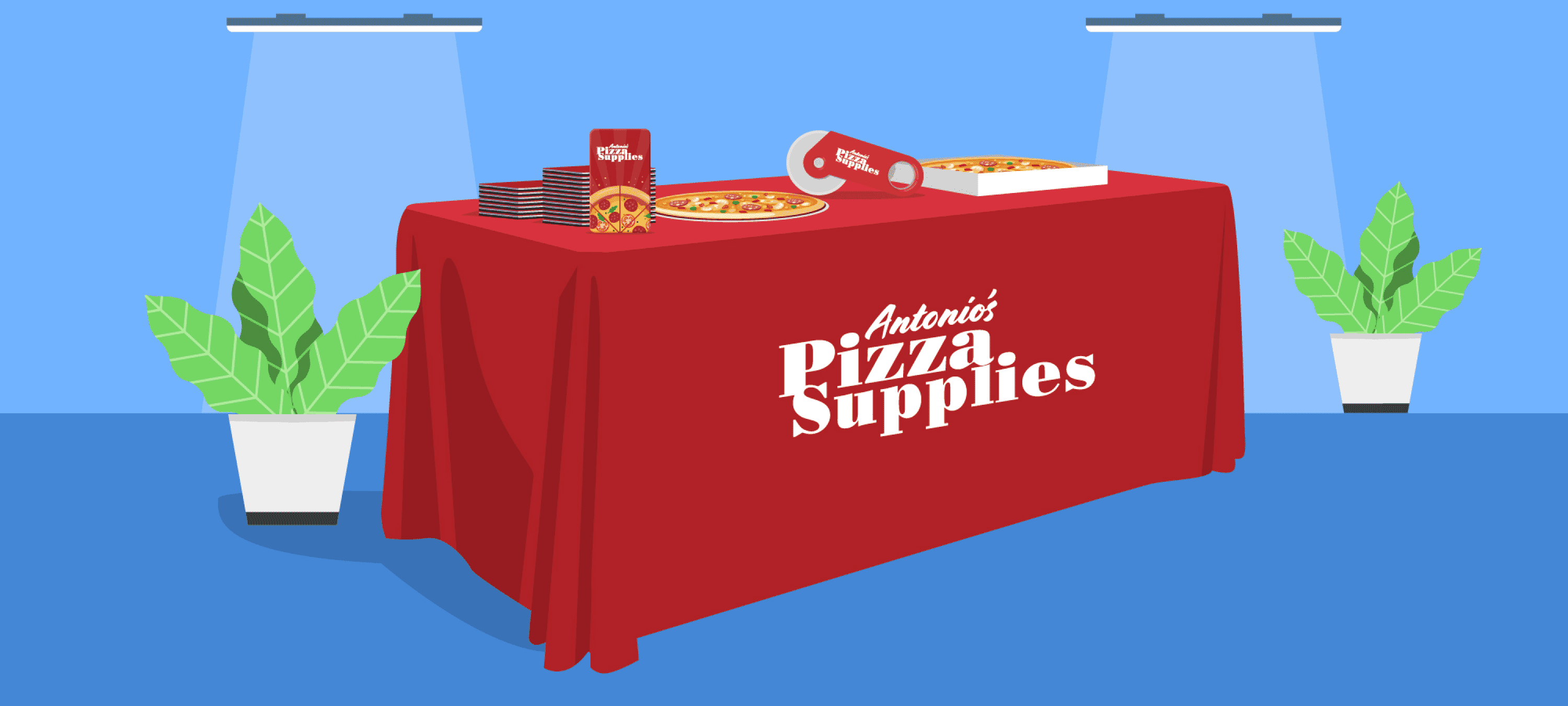 Let's say you've reserved your booth for the next food and restaurant trade show. Are you thinking, now what? Even seasoned attendees must up their game from one year to the next. That's why we've compiled our top tips and best practices to ensure your trade show booth stands out:
Aim for authenticity by creating a welcoming and aesthetically-pleasing booth with conference displays that are true to your vision.
Display a portfolio with high-quality photos of your latest products, business cards, and QR codes that link to your social media channels.
Consider bringing along your most people-friendly staff – those who are comfortable socializing during the trade show.
Showcase customer reviews, awards, and diner testimonials.
Offer examples of your latest innovations and up-to-the-minute tools and supplies.
Make sure to offer branded giveaway items your attendees can use, so they'll remember your company.
What Promotional Products are Best for Restaurant
Trade Shows?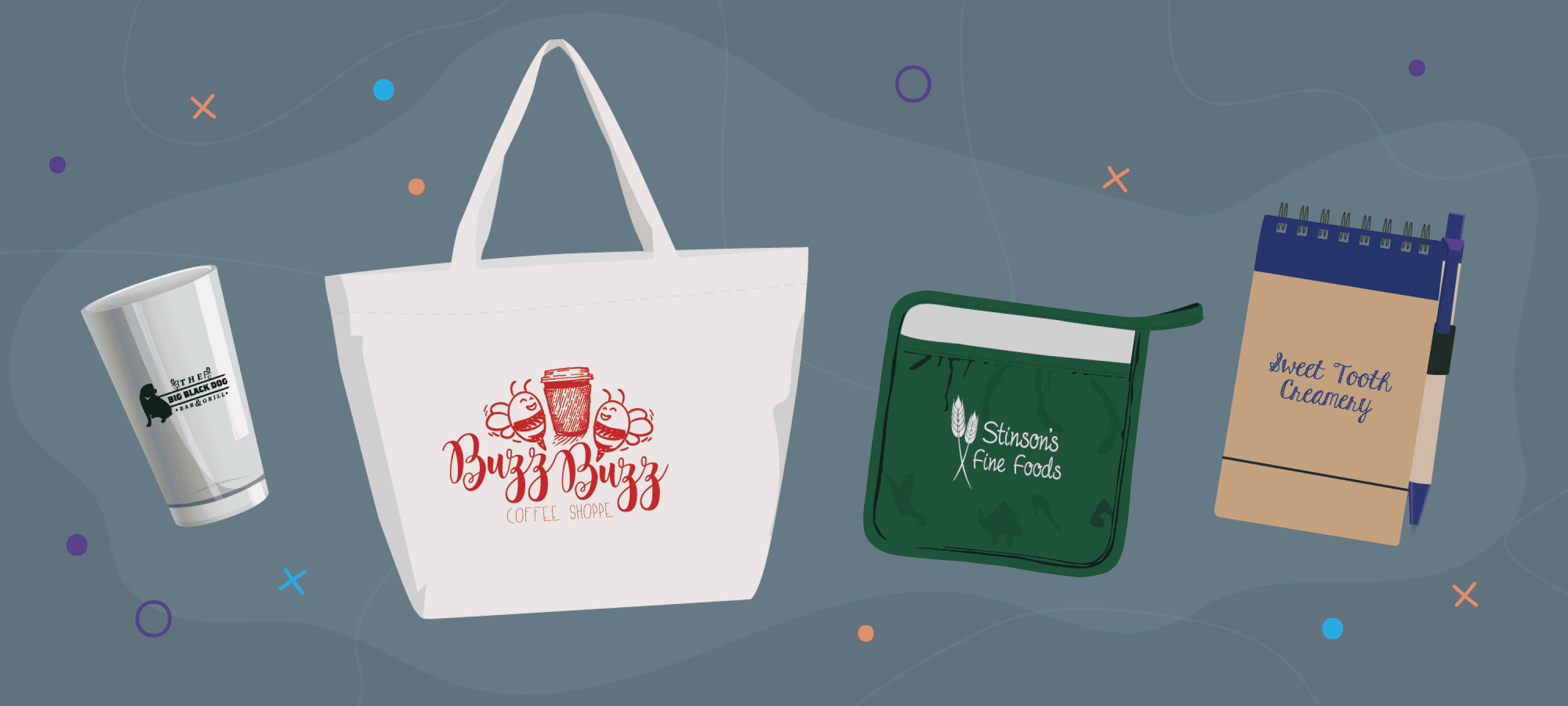 You'll want to display restaurant promotional products that are true to your brand and those that your attendees will appreciate for their practicality or even novelty.
Here are our top picks to display at your next restaurant trade show:
What is the National Restaurant Association Show?
Restaurateurs, food-service professionals, gastronomic experts, foodies, and patrons alike will attend, exhibit, or present at the 2023 National Restaurant Association Show. Held from May 20th through the 23rd in Chicago, this industry-wide event is the crème de la crème of the culinary trade-show world.
How many people attend the National Restaurant Show
in Chicago?
On average, over 50,000 patrons from over 112 countries attend the annual National Restaurant Show in Chicago. For this year's event, approximately 2,400 food-service exhibitors will display product demos, educational seminars, tastings, and more in a tradeshow space spanning more than ten football fields.
What Restaurant Trade Shows Should You Attend in 2023?
In addition to the 2023 National Restaurant Association Show, you'll want to keep these other restaurant trade shows on your radar as the year unfolds. We've compiled everything you need to fill out your planner.
For ideas on how to prepare for a successful restaurant trade show and to get a wealth of branded goodies to hand out to attendees, visit Crestline. Contact us for personalized recommendations and to find everything you need for trade shows and further marketing ventures throughout 2023.