Wellesley Smart Backpack
Item # 121480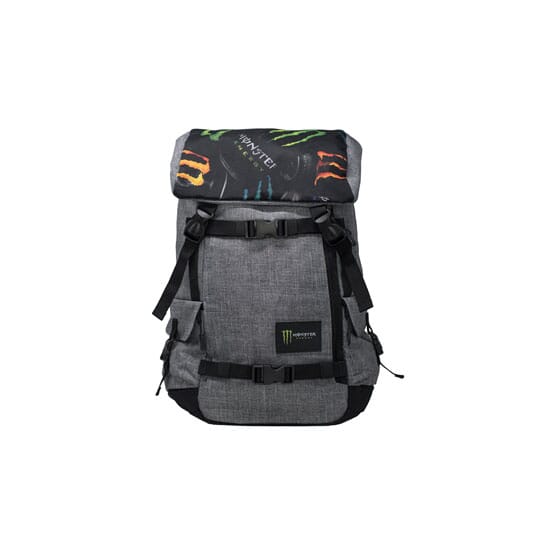 Product Details
This modern backpack is loaded with features and holds more than it appears!
• An eye-catching 25L backpack made with water-repellent 800D polyester.
• Has a top closure reinforced with buckles and a drawstring pull to secure contents inside.
• Features front buckles to hold outerwear or fitness and sporting equipment and items store away into hidden slots.
• Offers multiple roomy storage areas:
a large main compartment with extra pockets, padded 15" laptop sleeve with side-zip, an RFID-lined pocket, two side-zip water bottle pockets and hidden inside pockets with tech ports.
• Designed with a trolley strap with zippered stash pockets, ergonomic back panel with memory foam and adjustable padded shoulder straps with a sternum strap for a comfortable fit.
Size:
14"W x 19 1/2"H x 7"D
Imprint:
Full color
Imprint Area:
3"W x 2"H (patch); 11 1/2"W x 9 3/4"H (top panel)
Product Details
This modern backpack is loaded with features and holds more than it appears!

• An eye-catching 25L backpack made with water-repellent 800D polyester.

• Has a top closure reinforced with buckles and a drawstring pull to secure contents inside.

• Features front buckles to hold outerwear or fitness and sporting equipment and items store away into hidden slots.

• Offers multiple roomy storage areas:

a large main compartment with extra pockets, padded 15" laptop sleeve with side-zip, an RFID-lined pocket, two side-zip water bottle pockets and hidden inside pockets with tech ports.

• Designed with a trolley strap with zippered stash pockets, ergonomic back panel with memory foam and adjustable padded shoulder straps with a sternum strap for a comfortable fit.

Size:

14"W x 19 1/2"H x 7"D

Imprint:

Full color

Imprint Area:

3"W x 2"H (patch); 11 1/2"W x 9 3/4"H (top panel)

Item # {{ scope.currentItemNo }}

Product Options